Hey, guys! Welcome to The Droid Guy! In this post, we are going to talk about the Instagram app, particularly Instagram music not working issue.
If you enjoy sharing Instagram stories, you have the option to choose a soundtrack that fits any moment and contributes in expressing your emotions. 400 million people currently use Instagram Stories on a daily basis. Instagram users can use this to feel more connected to their friends and followers.
A music icon is displayed when you tap to apply a sticker to a picture or video in your Instagram Stories. You can o pen a library of thousands of music by tapping on it. You can use the search bar to find a certain song, browse by genre, mood, or what's popular, then press the play button to hear a preview. You can fast-forward and rewind the song once you've chosen it to find the exact section that best fits your narrative.
Generally speaking, for those who enjoy uploading music-based content, the Instagram Music feature has transformed the experience. All of your videos can have a fitting tune playing in the background thanks to this function.
Are you having problems with your Instagram account and wondering why the Instagram story music feature isn't working? Is the music sticker for Instagram stories not visible? Or does it say "No results found" when you browse for songs? Or perhaps you are receiving the message Instagram Music Not Working In My Region instead.
Whatever problems you may be having right now that prevent you from adding music to your Instagram story are not new. Most of Instagram users experiences this kind of glitch.
For those who love to upload content with music, Instagram's Music function has changed the game. This tool allows you to add a suitable tune to the background of all of your videos. Instagram Music feature however may occasionally not function for a variety of reasons.
If you are interested on how to resolve the Instagram music not working problem, then scroll down and continue reading.
Instagram Music Not Working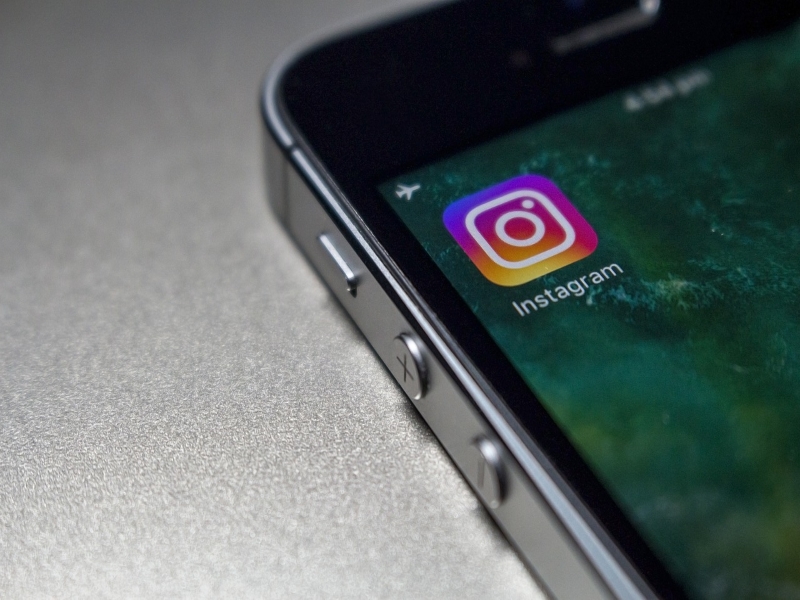 Verify That The Instagram Music Sticker Is Not Showing
You must double-check that you are looking for the Instagram music feature in the correct location.
To locate the Instagram music sticker on your Instagram personal account, here's what you need to do: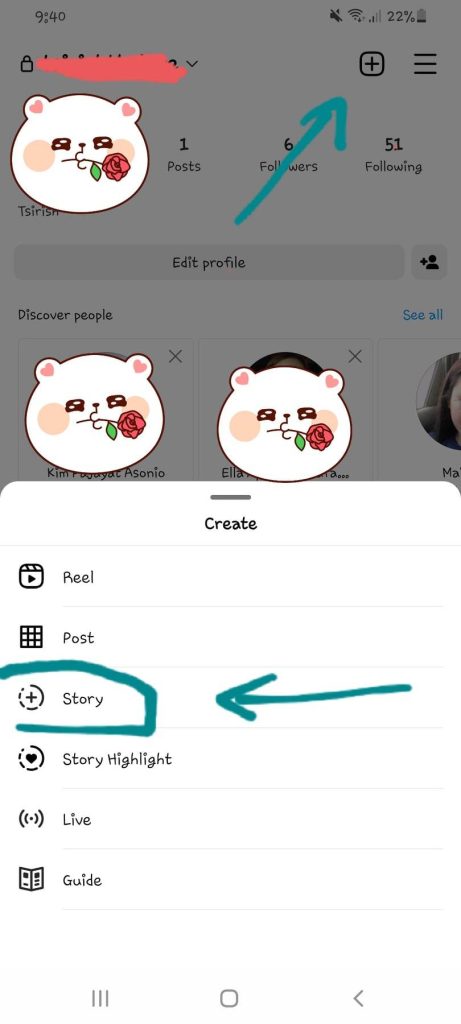 Open the Instagram app and select the symbol (+) in the upper-right corner. Next, select Story.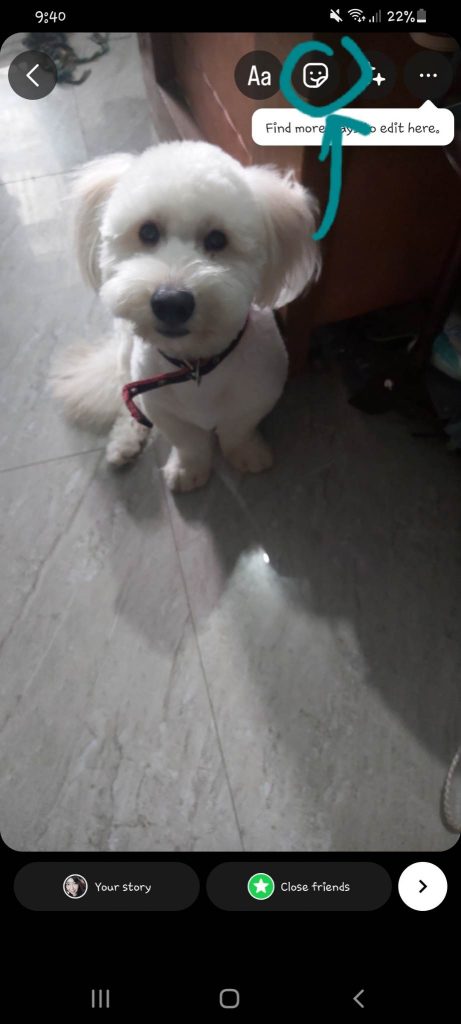 Next, choose the photos or videos you wish to share on your Instagram Story. After that, click on the Stickers icon/symbol or slide it up on your screen.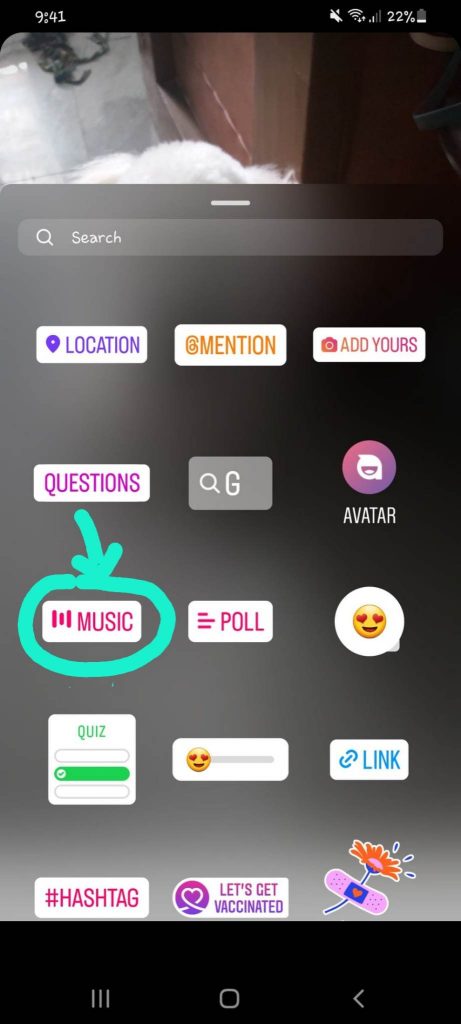 Then, click the Music sticker. If you are unable to find the Music sticker, you can search it on the search bar.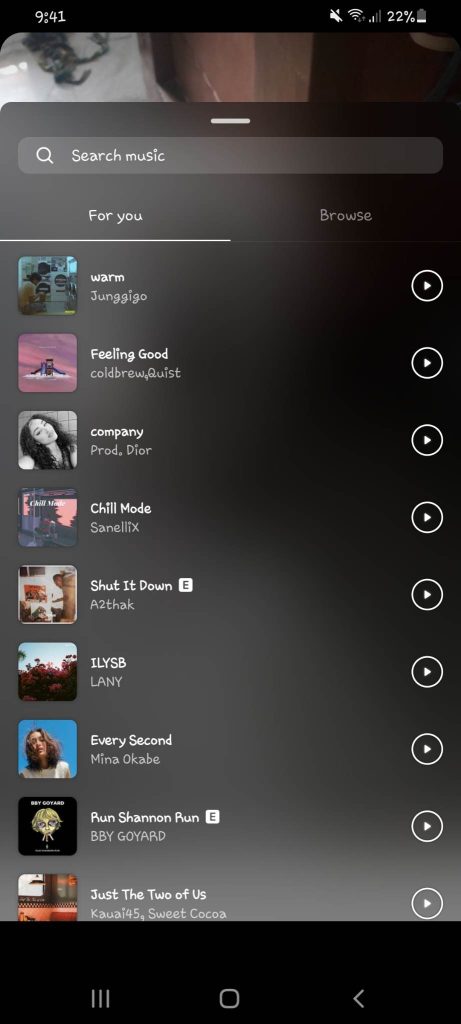 Any song you want to include in your story can be found by searching.
If the Instagram music feature is really not working, then you can follow the instructions below.
---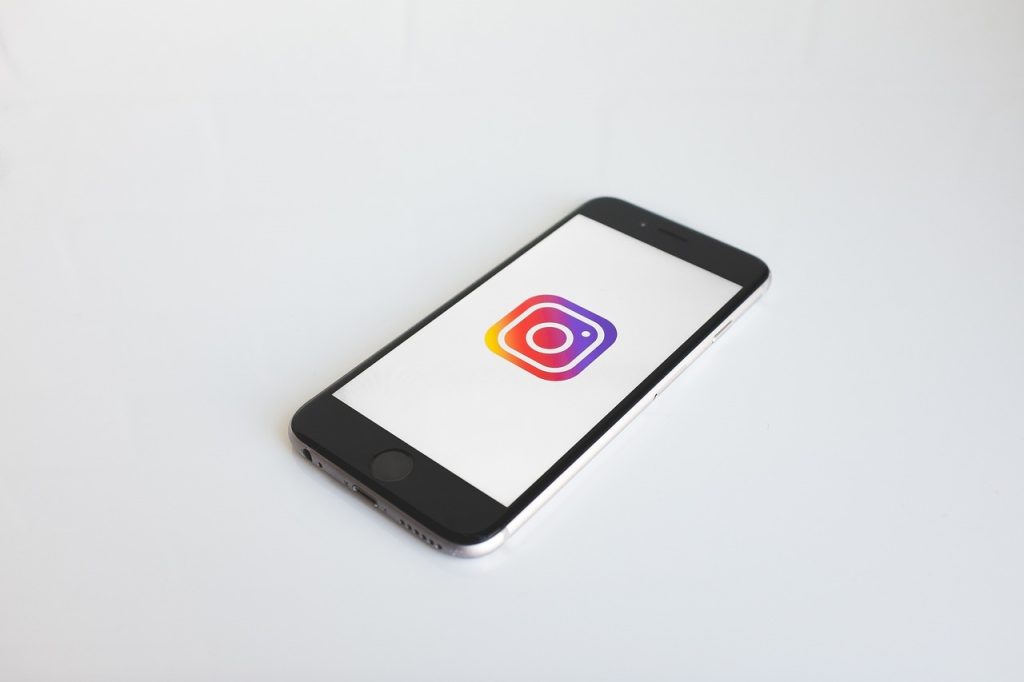 Make Sure That Your Instagram Account/Instagram App Is Updated
Your Instagram app can be out of date, and that could be one reason why you're having Instagram Music Issue. The "Add Music" option won't be available when uploading a story in an outdated version. Check if there is a new update. The issue can be resolved by updating the app on your phone through the appropriate Play Store or App store.
Search for the Instagram app in the Google Play Store or App Store, open it, and touch the Update button.
The Update button will be present if the app needs to be updated. It will display the Open option if not. Restart the application after updating.
Following an update to Instagram's most recent version, you will be able to view the Add Music option when you add a Instagram video. Additionally, problems preventing Instagram Music from functioning properly are fixed when a newer app version is released.
If you have the most recent version of your Instagram app and you are still unable to use the Instagram music feature, then try the next solution.
---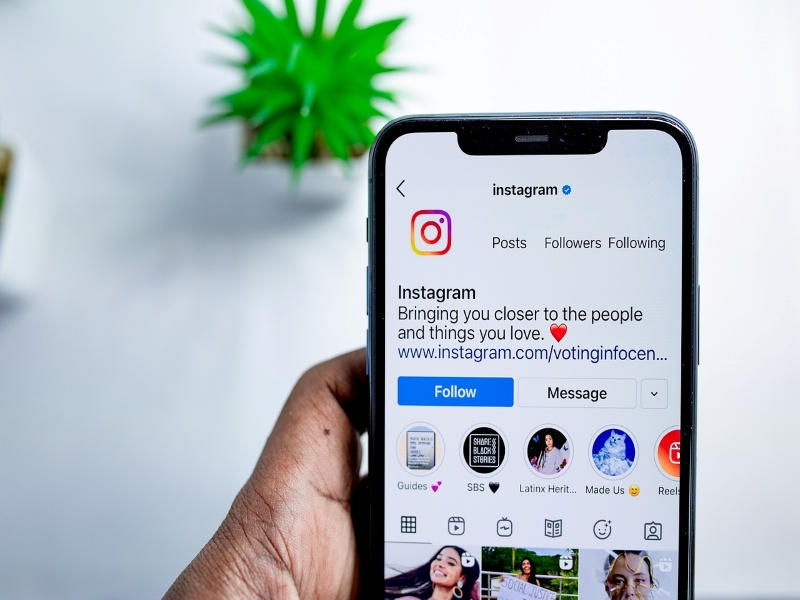 Log Out and Back In To Your Instagram Account
Another simple basic troubleshooting is to log out and log back in to your account. You might need to start a new session if Instagram Music isn't functioning on your phone. Your data and cache files from this session might be corrupted or incompatible with Instagram Music.
To do this, open Instagram account. Then, go to Instagram Profile. Tap the three horizontal lines in the upper right corner, and select Settings. Then, click Log Out to log out of your account.
After logging out, log back in to your account to begin a new session. The option to Add Music should now appear and should be working already. Don't worry, your data won't be lost just because you log out. You can carry on with the activity as normal, but your profile will probably thereafter display the Add Music option.
If you are still having the issue, you can proceed to the next solution.
---
Try Using A VPN
A VPN is a tunnel that safeguards the network's privacy. Applications like Instagram use your location to determine which services are offered in that area. Due to your location or network settings, you might not have the Instagram Music option. Instagram is no different from most other applications in that it offers services depending on user consumption.
Originally, it is only available in a select few nations, including the US, France, Germany, and Sweden. Instagram Music was eventually expanded to include the majority of nations worldwide.
The only option that you have to do is wait for Instagram Music to become accessible in your country. Another option is to try setting your phone's location to a city that has Instagram Music available, like New York City, and connecting to a VPN.
Your IP address will be hidden when your VPN is enabled. This will enable you to use the Instagram Music feature when the feature is not available.
There are numerous free and paid choices accessible, so you should pick one that best suits your needs. Enjoy your time on Instagram by trying out some of the fastest VPN alternatives.
If this doesn't resolve the issue, then try the next solution.
---
Modify The Settings On Your Instagram Account
Some features of Instagram that are available to Professional accounts might not be available to Private accounts. This may be the cause of the Instagram Music option being hidden from view on your profile. You might have access to the Instagram Music button by adjusting your account settings.
It won't work to just turn your Private account to a Public one. To access the tools for content creators, switch to a professional Instagram account. In most instances, this fixes the problem. If you care deeply about the privacy of your account, after using the feature, switch back to Private account.
Here's How It's Done:
To access your Instagram profile, tap the image of your profile.
Find and tap the three horizontal lines in the top right corner of the screen to open the menu.
Next, tap Settings.
To be able to switch to Professional account, go to Account and scroll down until you find it.
Tap Switch to Professional account, and then tap Continue.
Choose the category that most accurately describes you from the list. and select Next.
Select "Creator" from the "Are You a Creator?" menu. menu, then choose Next.
Follow the Get Inspired accounts that you find most interesting.
To inform your friends about your account, you can do so from Grow Your Account Audience.
You can add your first post as a creator by tapping Introduce Yourself.
You will get access to every function offered by a professional Instagram account. Users can now access features that were previously inaccessible thanks to this short-term update.
---
Try Uninstalling And Reinstalling The Instagram App On Your iPhone or Android
The corrupt files that might be stopping Instagram Music from working properly are removed by reinstalling the app.
Reinstalling the app also upgrades it to the most recent version , if there is an available update, giving you access to Instagram Music.
---
Contact The Instagram Support Team Through The Instagram Help Center
Your last option is to get in touch with Instagram Help Center to address the issue. The specialized support team at Instagram helps users with their problems. This assistance includes common queries and potential answers.
Here's How To Contact Them:
Go to your Profile page by tapping on the profile photo at the bottom of the screen.
Once you are on the Profile page, tap on the 3 horizontal lines on the upper right corner of the screen.
Tap the Settings icon.
On the Settings page, tap Help
Then, select Report a Problem. When an issue with the app emerges, users can also report it by shaking their phone.
Select Report Problem Without Shaking and then Include and Continue.
Type in your issue. Select upload to add the image or screenshot of the issue.
Once you have explained the issue, hit Send.
That's it. I hope we were able to help you one way or the other. Thanks for reading this post.