There are several factors that can cause the PC game version of Life is Strange Remastered crashing issue as experienced by players. This could be cause by a software glitch, outdated graphics card driver , corrupted or missing files, or compatibility issues, just to name a few. To fix these game crashes, you will need to perform a series of troubleshooting steps to fix Life is Strange Remastered crash.
Max Caulfield, the protagonist of Life is Strange Remastered, has the ability to reverse time at will. Her power to avert the futures she sees, however, does not prevent her from experiencing them, nor does it protect her from the emotional consequences of those occurrences. This game addresses deep emotions, challenging issues, and rare but horrific acts of violence. As such, it may include content that is not suitable for all ages and may not be suitable for viewing at work, with warnings for Intense Violence, Blood, Sexual Themes, Strong Language, and Drug and Alcohol Use.
Life is strange remastered crash issue? Here's how to fix it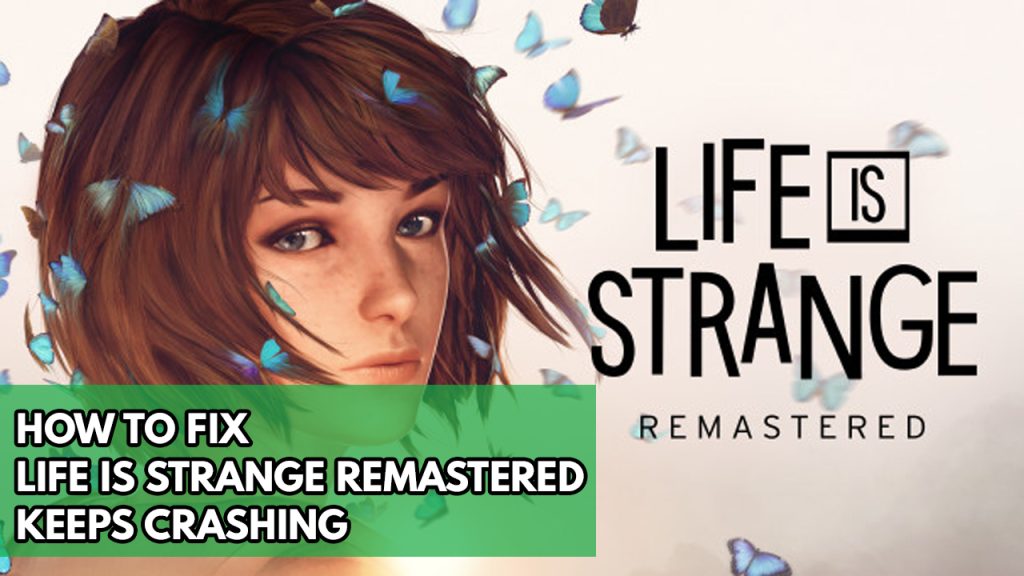 One of the issues you may have while playing Life is Strange Remastered is that it crashes unexpectedly. It can happen before or during gameplay, and it can be a frustrating experience, especially if you have a lot of un save progress in-game.
Follow the recommended methods below to fix Life is strange remastered crashes.
Fix #1 Check Life is Strange Remastered System Requirements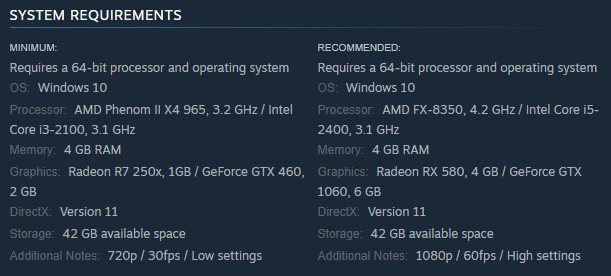 Before you begin playing Life is Strange Remastered, you should ensure that your computer hardware is capable of running the game. For the game to run properly, Steam has listed both the minimum and recommended system requirements. Your computer should, at the very least, meet the basic requirements. If you want to play the game without crashing and have a high gaming experience, your computer should match the minimum requirements.
Fix #2 Update GPU Driver
The graphics driver is a piece of software that allows your computer to properly utilize its graphics card. Your graphics card manufacturer will typically release new driver updates to improve their cards and solve bugs discovered in prior driver versions. If your computer still has outdated drivers, this could be the cause of the Life is Strange Remastered crash.
Time Needed : 3 minutes
Updating GPU
Simply type Device Manager in the search bar on your desktop and then click the icon that appears in the results.

This will open the device managers window.


Click the Display adapters icon.

The list of display adapter will be expanded.


Right-click the dedicated GPU or default GPU you are using to play the game and then select Update driver.

This will allow you to update your driver.


Choose Search automatically for drivers.

This will search online for any new drivers and will automatically download and install it on your computer.

If you have dedicated Nvidia GPU, you can update them with the GeForce Experience app; if you have AMD GPU, you can update them with the Radeon Settings Software.
After installing the latest graphics driver for your dedicated GPU, restart your computer and see whether the crashing problem persists.
Fix #3 Update Windows Operating System
Make sure your computer has the most recent Windows updates installed. These updates will normally include performance enhancements, Windows security patches, and bug fixes that will resolve the game's freezing or random crashes. You should download and install any new updates that are available.
Manually Update Windows
Step 1: Right click the Start button.
Step 2: Select Settings. This will open Windows settings.
Step 3: Select Windows Update found on the bottom left menu of the new windows that appears which will take you to the Windows Update section.
Step 4: Select Check for updates.
Fix #4 Verify integrity the game files in the Steam local files tab
One of the most common causes of this game's frequent crash is corrupted files. You may be experiencing this issue as a result of corrupted game files. You can fix Life of Strange Remastered crash by checking and verify integrity the game file in local files using the Steam client.
Repair Life is Strange Remastered files
Step 1: Open Steam client.
Step 2: In your Steam launcher, click Library.
Step 3: Find Life is Strange Remastered then right-click the game your Library and select Properties.
Step 4: Choose the Local Files tab and select Verify integrity of game files. This will let you verify Life is Strange Remastered.
Fix #5 Update directx
Check if you have latest version of DirectX as you might have an outdated version, by having the latest version it can also fix the Life is Strange Remastered crash issue.
Updating DirectX
Step 1: Go to the DirectX download page.
Step 2: Select the Language and click on the Download button.
Step 3: Once downloaded, Install the software on your system.
Step 4: Follow the onscreen instructions to install DirectX on your computer system.
Step 5: Reboot your PC.
Fix #6 Reinstall Life is Strange Remastered
If the problem remains after trying all of the above troubleshooting methods, you might consider uninstalling and reinstalling Life is Strange Remastered.
Reinstalling
Step 1: Run Steam launcher.
Step 2: Go to the Library
Step 3: Right click Life is Strange Remastered then click on Manage then uninstall.
Step 4: Click Uninstall.
Step 5: Right click Life is Strange Remastered then click on install.
Step 6: Click next to proceed with the installation
Frequently Asked Questions
Will life is strange remastered be free?

No, you have to buy it in order to play it.

What is the difference between Life is Strange and life is strange remastered?

The visuals are much better in the remastered version.

Does life is strange remastered have all episodes?

Yes, there are a total of fives episodes.

Does Life is Strange remastered come with true colors?

No it will not be included.

Will life is strange remastered have a physical copy?

Yes it will have a physical copy.