Do you want to know how to mute on Snapchat? You might want to mute Snapchat stories because you are not interested in them or you don't like to see the your friend's stories. In this article we will be discussing how to mute someone's story on Snapchat.
Snapchat is a photo, video, and drawing sharing application for smartphones. The Snapchat app is available for free on the Google Play Store and the App Store. This software was originally created for personal photo sharing, but it has since developed to include features like transferring videos, live video chatting, texting, and making Bitmoji characters, to mention a few. Snapchat is most known for its "snaps," which are multi-media messages made up of a photo or a brief video that may be enhanced with filters, effects, text captions, and drawings. Snaps can be sent to specific contacts privately, or to a semi-public Story or a public Story called Our Story.
Snapchat was founded by former Stanford University students Evan Spiegel, Bobby Murphy, and Reggie Brown. It has come to symbolize a new, mobile-first direction for social media, with a strong emphasis on users interacting with virtual stickers and augmented reality objects. Snapchat had 293 million daily active users as of July 2021, a 23 percent increase over the previous year. Every day, more than four billion Snaps are sent. Snapchat is popular among younger generations, particularly those under the age of 16, raising privacy worries for parents.
Mute stories or Snapchat stories and stories feed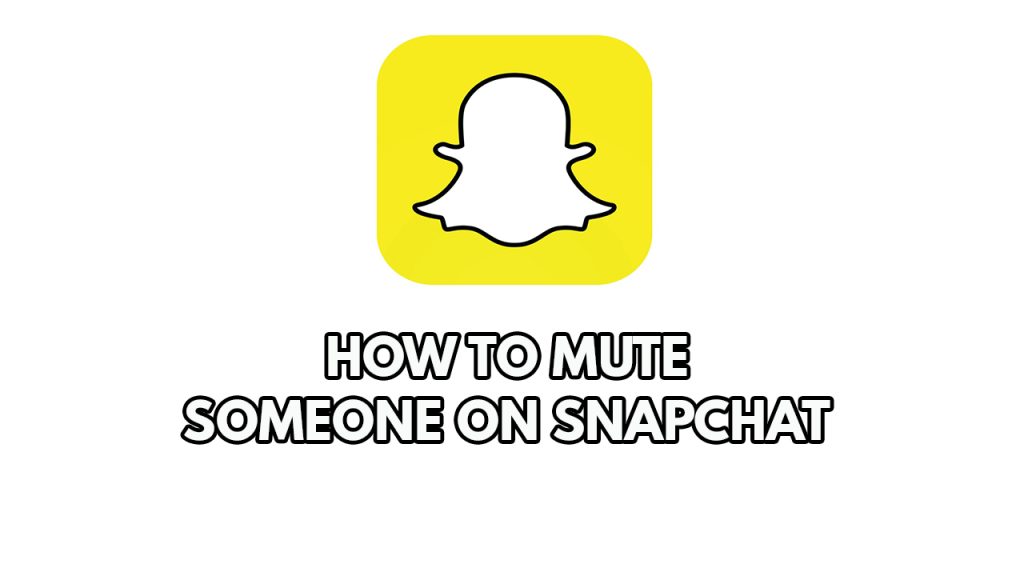 Mute feature on Snapchat is basically taking a break from friend stories on Snapchat or it could be you want Snapchat mute a family member. You are still following the particular person however their posts will not show up on your new stories feed. That person will still be able to see your posts and you will also be able to visit their profile. The good thing about this feature is that it does not notify the muted Snapchat friends that you have secretly mute them.
Do not disturb feature VS Mute story on Snapchat
There are two amazing features that you might have notice on Snapchat, the mute features and the do not disturb features. Do not be confuse by the two as we will explain the difference between the two. If you use the do not disturb feature, it will disable all the notifications that you will received, these includes snap pictures, snap videos, incoming birthday, message notifications, stories, etc. If you use the mute feature on Snapchat it will only mute the particular person or group stories you want to mute and you will still be able to see someone's story that you have not muted on Snapchat app.
Steps to mute story on snapchat
Step 1: Open Snapchat and select your contact list. This will let you open the Snapchat.
Step 2: Tap the person's profile image and then Settings. This will let you go to Settings
Step 3: Tap Mute Story. If you tap on Mute Story, a confirmation pop-up will display. This will let you mute Snapchat story on snapchat app.
If you have muted or enabled do not disturb mode for them, they will not receive any notifications. Likewise, there is no way to tell whether someone has muted you or quiet your notifications by activating the do not disturb option.
Steps to unmute someone's story on snapchat
If you want to unmute someone who you muted because you want to see there story on snapchat. When you unmute the person, you will now see their new stories added to the story list. Follow the unmute steps below:
Step 1: Open the snapchat app.
Step 2: On the chat screen section, find the person you previously muted.
Step 3: Tap their profile.
Step 4: Tap the three vertical dots and tap unmute snapchat story.
Muting someone from seeing your story on snapchat
If you want to mute someone from seeing your stories then this can also be done, they wont be able to see your story on snapchat even if they are on your friend list. Follow the steps below:
Step 1: Open the snapchat app.
Step 2: Go to your profile section.
Step 3: tap the gear icon on the upper right corner.
Step 4: On the additional services section, tap on view my story option.
Step 5: Set your story hide options. Select custom and choose the person on the friends list you want to not see your story list.
Easily figure if someone has block you on Snapchat
To easily figure this, the individual remains on your friends list, but each communication you give them is marked as gray Pending. Of course, this may be because they aren't currently using Snapchat. This could be a completely technical and software issue, so do your research first before reacting. You may also find out by Looking it up for their Snapchat username. You are still buddies if you can view their Snapscore. You are no longer friends if you can no longer see their Snapscore.
Frequently Asked Questions
What happens when you mute someone on a Snapchat app?

Basically you wont be able to see their story and other stories.

When you mute someone on a Snapchat app Can they still see your story?

Yes, they can still see your story.

What Are the Ways to Mute Someone on a Snapchat app?

There is only one way and the steps above will guide you to mute someone.

Can someone tell if you mute their story on Snapchat?

No, they wont be able to know.

Can you mute someone without blocking them?

Yes you can.