Do you experience Ixion game crashes on your Desktop PC? Several factors can cause this issue such as corrupted game file, your computer hardware does not meet system requirements, or outdated graphics drivers.
Ixion is a single player simulation strategy game that was developed by Bulwark Studios and published by Kasedo games. It is available on the Steam store. The fascinating space opera IXION lets you explore the cosmos while creating cities, practicing survival skills, and more. You are the Tiqqun space station's Administrator, tasked with finding humanity a new home as it is propelled forward via a dangerous trip. As you are continuously tasked with maintaining the hull's integrity, bringing in fresh resources, and controlling power usage, keeping the station safe and in the air will need a deft hand and strategic thought.
Fixing Ixion Game Crashes on your PC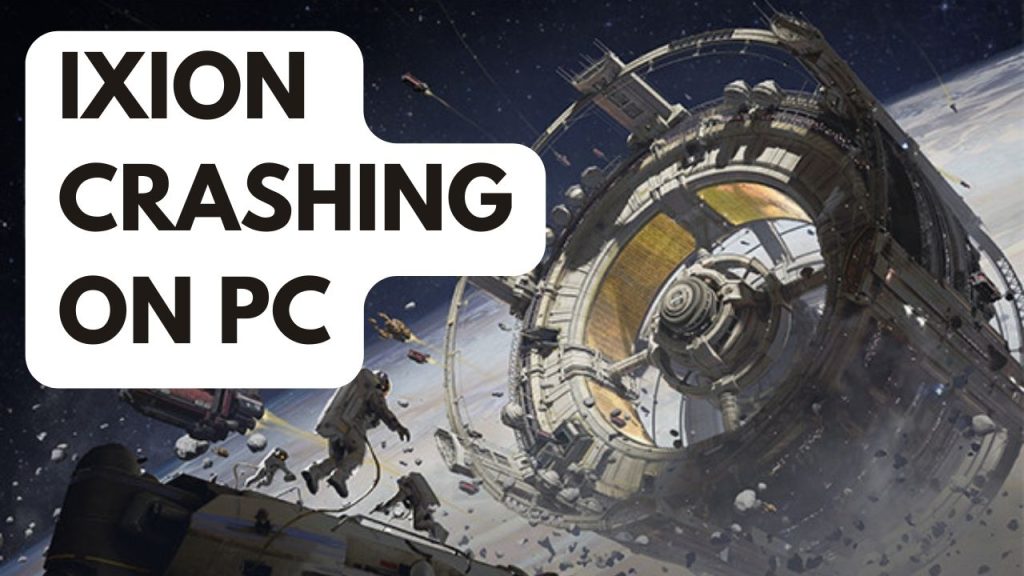 When playing Ixion, one of the issue the you encounter is the game crashes. This can happen during in the game or when you are launching the game.
Here's how to fix the games crashing issue.
Fix #1 Check Minimum Requirements

The first thing you should check when you experience game crashes is to check if your computer can to run the game. If your computer does not meet at least the system requirements then that is the reason you are crash issue.
Minimum Requirements
OS: Windows 10 64-bit
CPU Processor: Intel Core i5-3570K or AMD FX-8310
Memory: 8 GB RAM
Graphics: GTX 1060 4GB or Radeon RX 590
DirectX: Version 12
Storage: 20 GB available space
Recommended Requirements
OS: Windows 10 64-bit
CPU Processor: Intel Core i7-4790 or AMD Ryzen 3 3200G
Memory: 16 GB RAM
Graphics: RTX 2060 6GB or Radeon RX 5700
DirectX: Version 12
Storage: 20 GB available space
Fix #2 Update Video Card to the Latest Drivers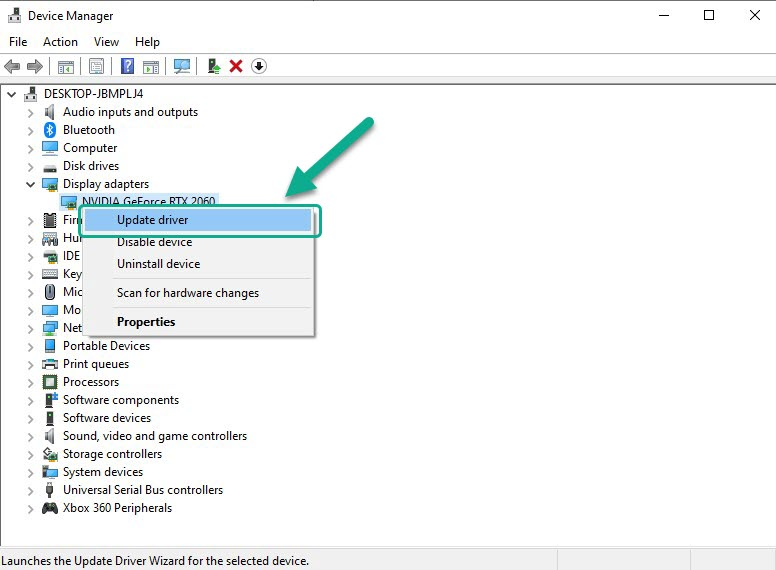 Outdated video card drivers are one of the causes for crashes with games. Make sure that you have the latest drivers installed on your GPU. These drivers will often include performance and bug fixes for the game.
Updating Graphics Driver
Step 1: Simply type Device Manager in the search bar on your desktop and then click the Device Manager icon that appears in the results. This will open the device manager.
Step 2: Click the Display adapters icon. The list of display adapters will be expanded.
Step 3: Right-click the dedicated graphics card you are using to play the game and then select Update driver. This will allow you to update your driver.
Step 4: Choose Search automatically for drivers. This will search online for any new drivers and install it on your computer.
Fix #3 Graphics Settings
It's possible that the stutter is caused by a graphics settings that you are using. Try adjusting the settings or resolution to fix the game crash.
Nvidia Users
Right-click on desktop
Click Nvidia control panel
Click Manage 3D Settings
Click Program Settings
Find Ixion game.
Monitor Tech: G-Sync (If available)
Maximum Pre-rendered frames: 2
Threaded optimization: On
Power Management: Maximum Performance
Texture Filtering – Quality: Performance
Low Latency Mode: Low
AMD Users
Open the AMD Software.
Anti-Aliasing Mode: Use Application settings
Anti-aliasing Method: Multisampling
Morphological Filtering: Off
Anisotropic Filtering Mode: Use application settings
Texture Filtering Quality: Performance
Surface Format Optimization: On
Wait for V-sync: Off
OpenGL Triple Buffering: Off
Shader Cache: AMD optimized
Tessellation Mode: Override application settings
Maximum Tessellation Level: Off
GPU Workload: Graphics
Chill: Off
Frame Rate Target Control: Disabled
Fix #4 Close Background Programs
If too many apps and programs are running on your computer while you are playing the game then this reduces the amount of system resources that the game can use which can lead to crash issue. Close these unused background program.
Closing Background Programs
Step 1: Right click on the Start button. This can be found on the left pane of the screen.
Step 2: Select Task Manager.
Step 3: On the pop up window, Click processes tab. This will allow you to show the running program.
Step 4: Right-click on the running program then select end task. This will allow you to close unused program.
Fix #5 Update Windows System
The next step to do is to update Windows. These updates will usually have improvements, security patches, DirectX updates, and bugs fixe that will resolve the Ixion issue.
Updating Windows system
Step 1: Right click the Start button.
Step 2: Select Settings.
Step 3: Select Update & Security.
Step 4: Select Check for updates to update. This will update Windows.
Fix #6 Verify Game Files
The game will crash if any one of the game file in the folder is corrupted. What you need to do is to use the repair tool from the Steam client to repair the game file.
Verifying Game File
Step 1: Open Steam.
Step 2: In your Steam launcher, click Library.
Step 3: Find Predecessor then right-click and select Properties.
Step 4: Choose the Local Files tab and click Verify integrity of game files.