One of the most common errors you may encounter if you own the new LG G5 (#LGG5) is "Unfortunately, Messaging has stopped," which obviously refers to the app you use for texting. Basically, when you get this error, it means that the app crashed or as what it says, stopped working.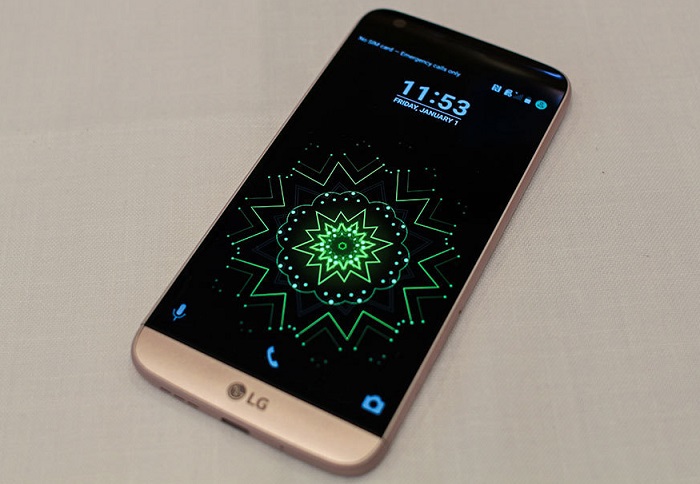 More often than not, users don't know exactly why errors occur and there are several factors that may lead to the problem. That is why it is imperative that you take time troubleshooting the problem for you to know what really is the problem with your phone this way, you'll be able to formulate a solution.
Now, let's go to the possibilities. I've encountered this error several times already as we've been providing support to our readers since 2012 and app crashes are among the most typical problems Android users would experience. So, for this problem, it's possible that…
The messaging app crashed on its own

Other third-party apps caused it to crash

The firmware is newly updated and some caches got corrupted

Some data and system files got corrupted and caused inconsistencies in the firmware
We will base our troubleshooting on these possibilities. Read on to learn more about the error message and how to troubleshoot your device that keeps showing it.
For those who have other concerns with their new LG G5, make sure you visit our troubleshooting page for we have already published some troubleshooting guides that may be able to help you. You may also contact us directly and tell us more about your problem by filling up our Android issues questionnaire.
Troubleshooting "Unfortunately, Messaging has stopped" on LG G5
It is the rule of thumb to go after the app that's crashing first but in this case, we really don't know if it's really the Messaging app problem. Therefore, we need to isolate the problem first considering there are third-party apps that can cause pre-installed apps to crash. Now that we've established that, follow the steps below in troubleshooting this problem…
Step 1: Start your LG G5 in safe mode
This will immediately tell you whether your third-party apps have something to do with the problem. When you boot your G5 in safe mode, all third-party apps will be temporarily disabled leaving the pre-installed apps and services running. If the error still shows up, then your downloaded apps have nothing to do with it, otherwise, you just have to find the apps that cause the problem and disable or uninstall them.
Here's how you start your G5 in safe mode…
With the screen on, press and hold the Power key.

In the options menu that displays, press and hold Power off.

'Restart in Safe mode' prompt will display.

Tap OK to restart in Safe Mode.

Device will display 'Safe mode' at the bottom of the screen.
Step 2: Clear the cache and data of the Messaging app
Assuming the error still shows up in safe mode, it's time to go after the app that's mentioned on the error message; in this case, it's the Messaging app or the native texting app.
The procedure will reset the app to its default settings as well as clear all its caches and data. You may lose your messages when you do this so make sure you make a backup of those important messages.
Drag the notification bar down and then tap the Settings icon at the top-right corner.

Touch General and then Apps. If List View is on, scroll down to Device section and then tap Apps.

Swipe left to display contents of ALL tab.

Find and touch Messaging.

Touch Clear data and then Yes to confirm it.
This will clear both the cache and data of the app in question. If it's an app problem, then this procedure will fix it.
Step 3: Delete the system cache
After clearing the cache and data of the Messaging app and the issue still persists, then there's a chance it's a firmware issue. It's now time to clear the system cache especially if the problem started after an update.
System caches get corrupted all the time and when they do, there will be adverse effects to the performance of your phone. Thus, it's imperative you clear the system cache so that the new system will create new ones.
Drag down the notification bar and tap the Settings icon at the top-right.

Tap General and then Storage. (If using List view, scroll down to 'DEVICE' and tap Storage.

Wait for menu options to finish calculating, which will take a few seconds.

Tap Cached data, then touch YES.

Wait for the cached data to be deleted; depending on size it will take several seconds to complete.

When the wipe is complete, the storage screen refreshes and cached data will not be listed. This means your cached data has been successfully cleared.
Step 4: You need to reset your LG G5
If all these troubleshooting procedures failed, then you have no other choice but to reset your phone. You've already cleared the cache and data of the Messaging app and deleted the system cache. Now, there's one thing you need to do and that's to delete system data, which will also delete everything that's in your phone's internal storage. Only the master reset can do that since we virtually don't have access to the directory where all data are saved. However, before you actually do that, make sure you backup your data and important files.
Now, here's how you effectively reset your LG G5:
Press and hold the Volume Down and Power keys. (Follow the order of the key's to be pressed to avoid the device from booting normally at this time.)

When the LG logo displays, quickly let go of the Power key but hold it again while you continue holding the Volume Down key.

When 'Factory data reset' appears, use the Volume Down button to highlight Yes.

Press the Power key to confirm the reset.

When prompted with 'Erase all user data and restore default settings,' use the Volume Down key to highlight Yes.

Press the Power button to confirm your action.
Step 5: Send the phone in for checkup and repair
I understand that some owners may have to travel several miles or hours to reach a "local" shop and they may have to wait an hour or two at the shop before a technician can provide information as to the problem of the phone. But if all the things you tried above failed, you really don't have any other option but to get the phone checked or replaced. It might be a hardware problem or a firmware issue wherein reinstallation of the system is necessary.
I hope I have somehow shed some light on this matter. The error "Unfortunately, Messaging has stopped" is supposed to be a minor issue and the first two procedures above may be all you need to fix it. But sometimes, things get really messed up and even the simple issues like this are very difficult to fix. In this case, you need help from a professional.
CONNECT WITH US
We are always open to your problems, questions and suggestions, so feel free to contact us by filling up this form. This is a free service we offer and we won't charge you a penny for it. But please note that we receive hundreds of emails every day and it's impossible for us to respond to every single one of them. But rest assured we read every message we receive. For those whom we've helped, please spread the word by sharing our posts to your friends or by simply liking our Facebook and Google+ page or follow us on Twitter.