LG teased its wireless payments serviced, aptly dubbed LG Pay, over a year ago. However, while the likes of Apple Pay, Google Pay, and Samsung Pay continued to dominate the U.S., LG Pay never made its way to the region. But that changes today with the South Korean company officially confirming the service's arrival in the U.S.
LG Pay will be available on the LG G8 ThinQ during launch and can be downloaded on devices like the V50 ThinQ 5G, V40 ThinQ, G7 ThinQ and the V35 ThinQ. LG claims that all future flagship devices will support the feature by default.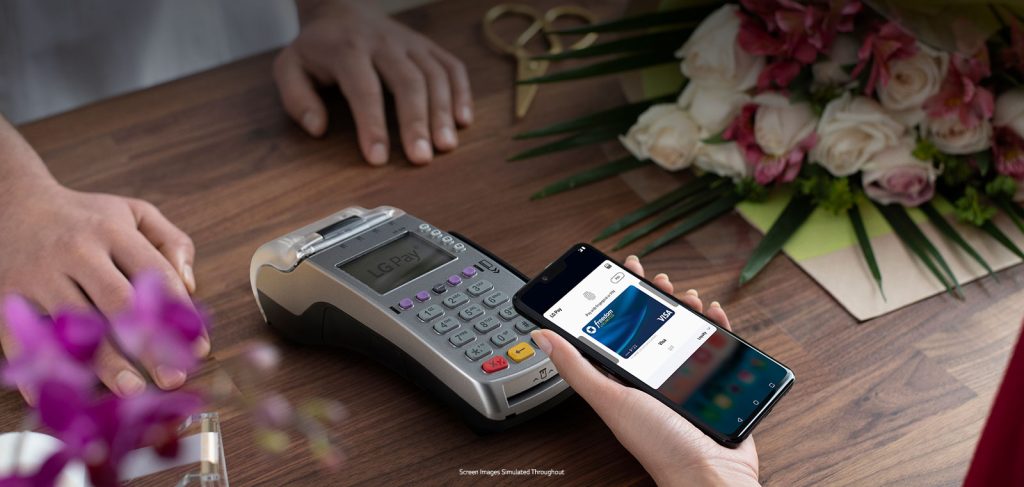 One of the key benefits of LG Pay is that it functions pretty much like Samsung Pay. It supports wireless magnetic communication, which in theory works pretty similarly to Samsung's implementation. The company also talks about LG PayQuick which allows you to securely conduct a transaction by swiping up from your screen. You can also access this using voice commands, though it may not be ideal in every scenario.
The company's wireless payments service will work on pretty much any payment terminal where VISA and MasterCard cards are accepted. It is also compatible with newer NFC terminals. However, only a handful of banks are currently supported, including the likes of Chase, PNC Bank, Regions Bank, State Employees' Credit Union (North Carolina), U.S. Bank and Virginia Credit Union. The company hopes to add more banks over the coming months.
LG is making it pretty clear that the wireless payments service will be limited to high-end or flagship offerings, which effectively leaves out the company's mid-ranged and budget offerings.
Do you have a compatible LG phone to check out LG Pay?
Source: LG