While the likes of Samsung, Huawei, Xiaomi, and several others are working on foldable display phones, companies like LG are not far behind. The South Korean manufacturer has recently filed a patent application for a new foldable phone. The patent was filed with the World Intellectual Property Organization and somewhat describes its design.
It appears to fold inwards, pretty much like the Galaxy Fold. What's different here, however, is the addition of a third display panel which adds more to the display real estate than the Galaxy Fold.
It must be noted that dual-screen functionality is not new to LG. The company has previously shown off a dual-screen accessory for a new device, with an unveiling expected on September 6 this year. But since this patent appears to hint at three proper displays, it should be thicker than or at least on par with the Galaxy Fold. Other illustrations of the patent show how it could be positioned on a flat surface.
Given the fact that there are three displays blending together here, LG could face some serious hurdles if it plans to produce this. We've already seen Samsung's troubles with the Galaxy Fold which forced the company to go back to the drawing board and make some structural changes to the design. Samsung is expected to re-launch the handset next month with carriers like T-Mobile opting out.
As is the case with patent applications, there's no word on when the phone will hit the markets. But we may be looking at an early to mid 2020 release for this device.
What do you make of LG's aspirations in the foldable display smartphone segment?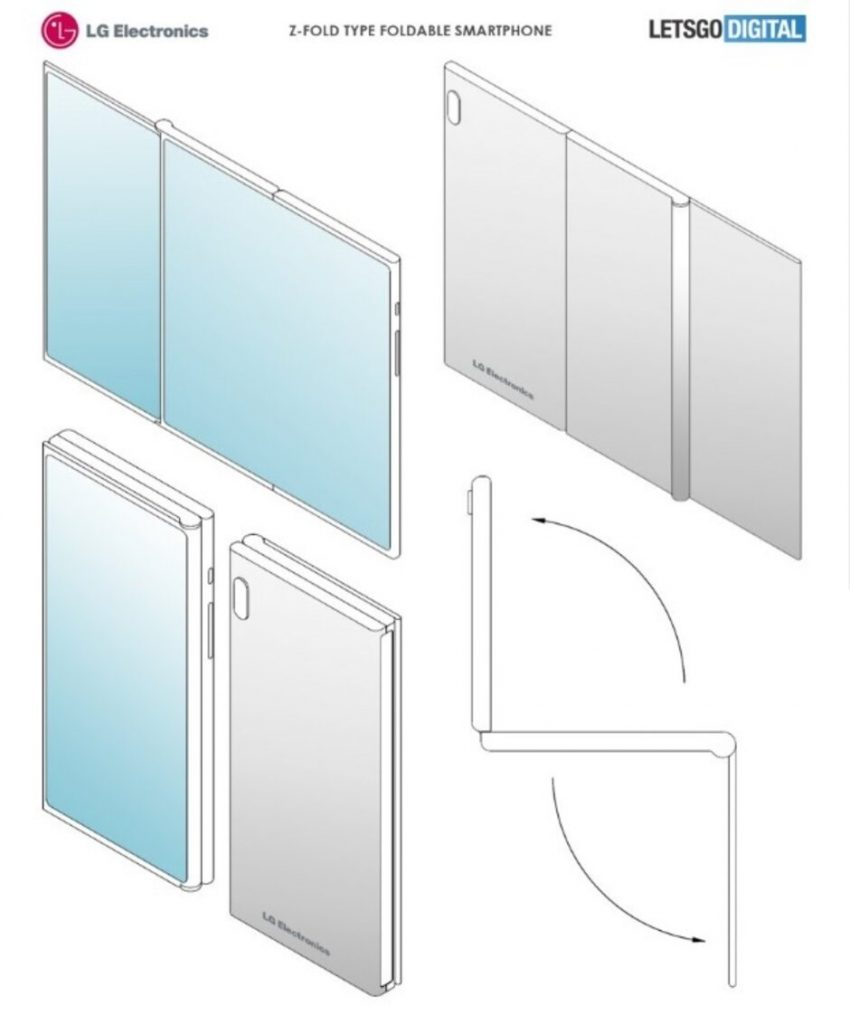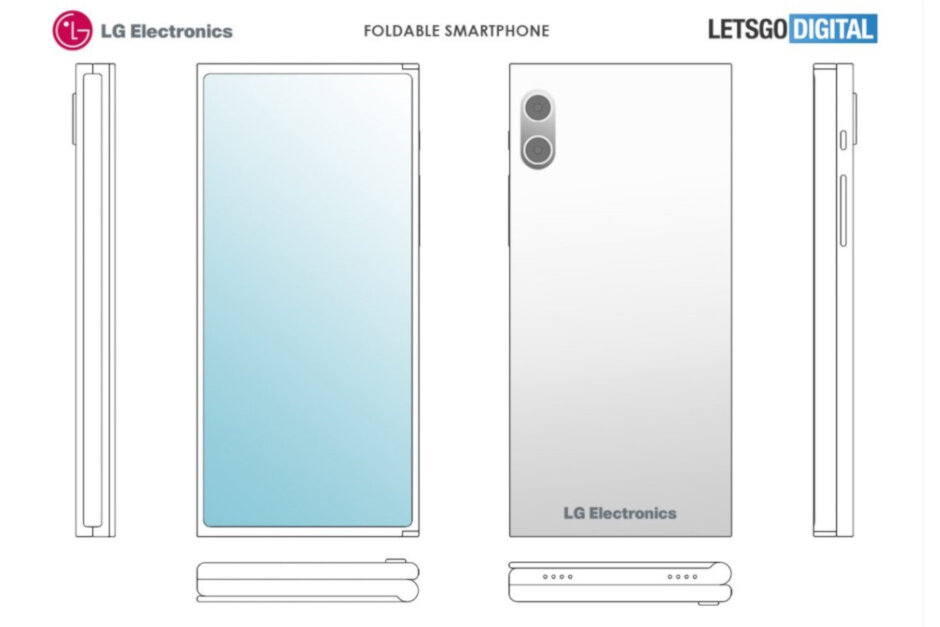 Source: WIPO
Via: Phone Arena, LetsGoDigital