Are you having problems playing League Of Legends because of "authentication service" error? In this troubleshooting guide, we'll explain to you the reasons for this problem and what are the ways to fix it.
The full error message reads: "Unable to connect to the authentication service. Check the server status here. If it looks good, follow the guide here."
Causes of League Of Legends Authentication Service error
If you are getting the League Of Legends "Unable to connect to the authentication service" error when trying to log in, it's likely caused by a few things. Let's talk about them briefly below.
Incorrect DNS configuration.
By far, this has been the most commonly cited reason for the error message "Authentication Service" on League of Legends. If you changed your DNS server settings on your computer before logging in, it's possible that you may have used incorrect information which blocks the connection to the LOL servers.
If you did not change anything before the error started bothering you, the ISP-provided DNS may be at fault. In either case, you need to make sure that you double check the DNS server settings. We'll show you how it's done below.
Game servers are down.
Another possible scenario can be problems from the server side of things. Make sure that you verify if the LOL servers are working normally at this time.
Corrupted game files.
LOL game data may become damaged due to the recent changes to the system. System updates, malware, and unintentional deletion of files may lead to problems such as this. To fix the issue, you may have to intervene by using a special tool from Riot Games, or delete and reinstall League of Legends.
Problems with your internet connection.
If LOL was working previously on this device but you are now unable to log in, there may be an issue with your internet at home. Make sure to check for issues such as slow connection, intermittent connection, and low bandwidth.
It's also possible that there may be an issue from the side of your Internet Service Provider at the moment.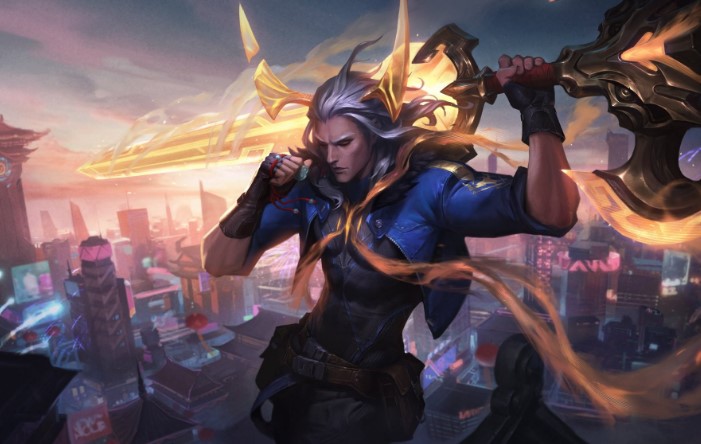 How to fix League Of Legends "Unable to connect to the authentication service" error?
These are the solutions that you can try if you keep on getting the "Unable to connect to the authentication service" error on League Of Legends.
Fix #1: Verify the LOL server status.
The first thing that you want to do is to make sure that there's no on-going server problems. You don't want to waste your time doing other solutions when the cause of the problem is beyond your ability to influence.
To check for LOL server status, follow these steps:
Visit the official Riot Games website.
Click on the icon for League Of Legends.
Select the Region and Language.
If there are any issues with your servers, there will be a window that will tell you so.
Fix #2: Use the Hextech Repair Tool.
The Hextech Repair Tool is an automated Riot Games software that you need to install and run on your computer. This tool will help you find the most efficient solutions to the "unable to connect to authentication service" error such as updating the game data, managing the firewall, and checking for other possible reasons that blocking your internet connection to the LOL servers.
Fix #3: Manually disable your firewall.
If the automated tool from Riot Games did not help, you can then try to see if disabling the Windows Defender Firewall will fix League's "unable to connect to the authentication service" error. Some players claimed that this was an effective way to resolve this error message on their end.
To disable Windows Defender Firewall:
Close the game.
On your keyboard, press the Windows key + I.
Select Update & Security.
Open the Windows Security tab.
Go to Firewall & Network Protection.
Click on your currently active profile (Public in most cases).
Turn off Windows Defender Firewall.
Now, launch the game again and see if the problem is gone. If that fixes the issue, then make sure that you whitelist LOL to your Windows Firewall.
Fix #4: Tweak your DNS server settings.
Another way that's known to work in fixing the authentication service error code is by using a different DNS server, preferably the Google public DNS.
Press the Windows key on your keyboard.
Click the Settings icon at the left.
Select Network and Internet.
Select the type of connection, depending on what type you're using (Wi-fi or Ethernet). In this demonstration, we use Ethernet.
Click on Change Adapter settings/options.
Right-click on Ethernet network and select Properties.
In the Ethernet Properties window, select Internet Protocol Version 4 (TCP/IPv4), then select Properties.
In the Internet Protocol Version 4 (TCP/IPv4) window, select Use the following DNS server addresses:
For your preferred DNS server, type in: 8.8.8.8.
For your Alternate DNS server, type in: 8.8.4.4.
Make sure to enable Validate settings upon exit box, then click OK.
OTHER INTERESTING ARTICLES:
Visit our TheDroidGuy Youtube Channel for more troubleshooting videos and tutorials.