Samsung rolled out a minor update for its Galaxy S6 Edge just recently and immediately after the roll out, we began receiving messages from our readers seeking help because their devices started to act crazy. One of the common issues we received is the random shutdown, which is more likely triggered by corrupt caches or data.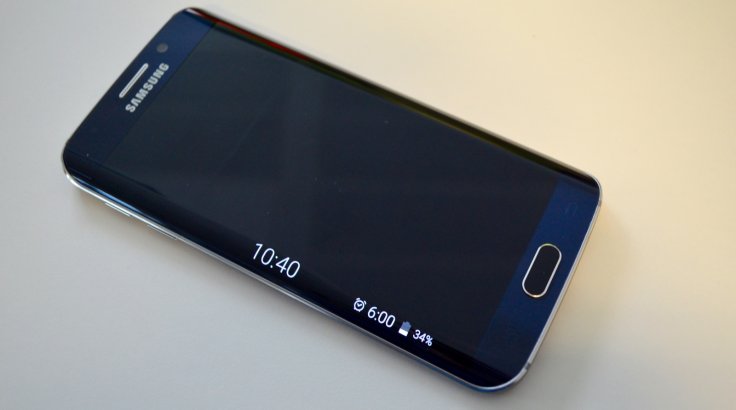 I included a few emails from Galaxy S6 Edge owners who have encountered this problem. I also provided troubleshooting procedures that will help fix the problem. If you are one of the owners who are experiencing this problem, I suggest you read the problems and fixes I cited below.
MUST VISIT: Samsung Galaxy S6 Edge Troubleshooting
If you have other concerns, feel free to email us at [email protected] and we will help you find solutions to your problems. We just need more information about your issue so that we can accurately assess your problem and provide appropriate solutions or troubleshooting guides.
Galaxy S6 Edge shuts down randomly without obvious reason
Problem: I came across your email address while trying to find a solution for my Galaxy S6 Edge. I have this phone for 3 weeks now and recently, it started to turn off on its own without apparent reason. One time I was trying to send a text to my daughter and halfway through the message, it just shut down. I thought it was just some kind of a battery problem so I charged it but after a few minutes, the LED notification turned green as a sign that the battery is near-full. So, I figured the battery has enough charge to power it up. I let it pass thinking it was just some kind of a temporary issue with the device.
Now, about a couple of days ago, the phone shut down again and this time I was browsing the internet. Why is this phone doing this to me? What's the problem with it? Can you guys help me figure out how to prevent it from shutting itself down? Thanks. — Joyce
Troubleshooting: Hi Joyce. We don't really know what's causing the random shut down on your device so let's try to troubleshoot it. The first thing that we should look into is whether or not a third-party app is causing the problem and we can only isolate the issue by booting the Galaxy S6 Edge in safe mode:
Turn off your Galaxy S6 Edge.
Press and hold the Power key.
When 'Samsung Galaxy S6 Edge' appears, immediately release the Power key and then press and hold the Volume Down button.
Continue holding the Volume Down button until the phone finishes the restart.
When you see Safe Mode on the lower left corner of the screen, release the button.
You will still be able to use your phone in safe mode so spend at least a couple of hours with all third-party apps temporarily disabled. If the random shutdowns won't occur then one of the apps you download and installed is causing the problem. Boot back in normal mode and take note of the apps that run when the phone shuts down as one of them may be the culprit. You may try disabling one after the other just to find out which one has gone rogue. There's no easy way to do this.
However, if the phone still shut itself down in safe mode, then the problem must be in the firmware or the hardware. You need to backup all your important data, especially ones that are stored in your phone's internal storage, and perform the master reset.
Full Hard Reset
Turn off your Samsung Galaxy S6 Edge.
Press and hold the Volume Up, Home and Power keys together.
When the device powers on and displays 'Power on logo', release all keys and the Android icon will appear on the screen.
Wait until the Android Recovery Screen appears after about 30 seconds.
Using the Volume Down key, highlight the option, 'wipe data/factory reset' and press the Power key to select it.
Press the Vol Down button again until the option 'Yes — delete all user data' is highlighted and then press the Power key to select it.
After the reset is complete, highlight 'Reboot system now' and hit the Power key to restart the phone.
If the problem still occurs after this procedure, have the phone checked by the technician.
Galaxy S6 Edge randomly shuts down after an update
Problem: Hi droid guy! Immediately after the recent minor update, my Samsung Galaxy S6 Edge began shutting itself down and I don't have a single clue why it's doing this. Prior to the update, the phone was functioning well without a single issue. Now that the firmware has been upgraded, this problem happens. I would surely appreciate all your efforts if you guys can help me figure out a solution to this problem. — Josie
Related Problem: So, my carrier rolled out an update for Galaxy S6 Edge. I wish I didn't install it because now my phone keeps turning off. It's not the battery I'm sure because everything was working fine before the update. It's so frustrating to have a brand new phone that's not working well. And oh, I already have 3 calls that were disconnected because the phone just shuts down without a warning. How can I fix this?
Troubleshooting: This problem is actually one of the common issues reported by users immediately after the update. The good thing if it's common is that Samsung will acknowledge the problem and a patch may be rolled out after a week or two. In this case, however, a patch isn't necessary because many also reported that a simple wiping of the cache partition or even a factory reset will bring the phone back to normal. We understand if you don't want to reset your phone to factory defaults but if that's what it takes to make your phone work normally again, then I think it's worth it. Here's how you wipe the cache partition and if you want to do the master reset, follow the procedure in the first problem:
Wipe Cache Partition
Turn off the device.
Press and hold the following three buttons at the same time: Volume Up key, Home key, and Power key.
When the phone vibrates, release the Power key but continue to press and hold the Volume Up key and the Home key.
When the Android System Recovery screen appears, release the Volume Up and Home keys.
Press the Volume Down key to highlight 'wipe cache partition.'
Press the Power key to select.
When the wipe cache partition is complete, 'Reboot system now' is highlighted.
Press the Power key to restart the device.
New Galaxy S6 Edge turns off after installing apps
Problem: Hello guys! Thank God I found your email. I have a problem with my new Galaxy S6 Edge. After I set everything up and installed several apps, it just turns off automatically. Yesterday it happened more than 5 times during the day time and today it already shut down 7 times. I don't know if it's a hardware problem or if I need to send the phone back in to my provider for replacement but if you can help, I would surely appreciate it. Help me please. — Jennifer
Related Problem: There were some apps I installed from the Play Store 2 days ago. Starting that day, the phone began to turn itself off randomly. I thought the problem was with the apps I installed so I uninstalled each one of them but the phone is still turning off. What might be the issue? — Jerome
Troubleshooting: Jennifer's problem is apparently caused by one of the apps she installed. Of course we don't know which one is the culprit so it's better to disable one app after the other until the phone stops shutting itself down. After finding what the culprit is, uninstall the app and that should take care of the problem.
For you Jerome, I think the issue is still related to the apps you installed. In the first place, you said the problem started after you installed those apps but the thing is, it didn't go away after you uninstalled them. I think the problem is with the caches that are left in your phone's storage. So wiping the cache partition may fix the problem for you as well. Follow the procedure I provided in the second problem and that should do it.
Connect with us
We are always open to your problems, questions and suggestions, so feel free to send them at [email protected] We support every Android device available and we are serious in what we do. This is a free service we offer and we won't charge you a penny for it. But please note that we receive hundreds of emails every day and it's impossible for us to respond to every single one of them. But rest assured we read every message we receive. For those whom we've helped, please spread the word by sharing our posts to your friends or by simply liking our Facebook and Google+ page or follow us on Twitter.