In this post, I will address a problem involving #GalaxyS4 that's not receiving texts and other issues related to sending and receiving SMS messages.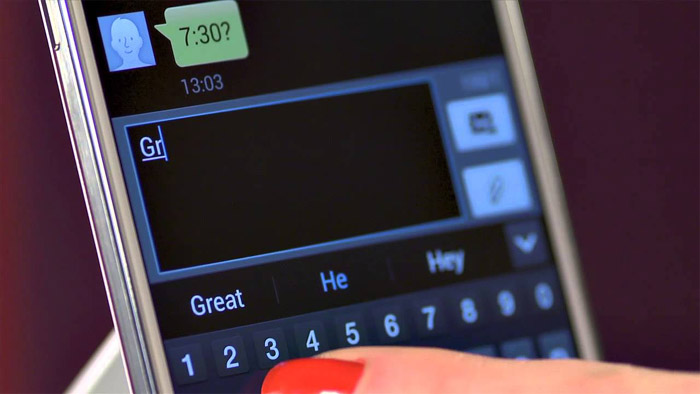 The Short Message Service (SMS) is one of the most common services smartphones have. It's a pity if a powerful phone like the #SamsungGalaxyS4 has difficulty sending and/or receiving 1KB worth of data sent over cellular network. If this problem happens to your phone, there's a big chance some settings have been messed up or there's an issue with your provider's network, although there were also cases caused by hardware problems.
I will walk you through how to troubleshoot this problem and we will follow safe and standard procedures. There's no need to dig deeper into the problem because if it's network-related, then there's not much we can do about it. However, you still need to know some information so you can explain the problem more clearly to your service provider if you need help.
Before we go the our troubleshooting, if you have other issues with your phone, visit the troubleshooting page we made for #SamsungGalaxy S4. It contains hundreds of solutions to problems we already addressed before. Find issues related to yours and try the solutions. If they won't work for you, then feel free to contact us as we are always willing to help.
Basic Troubleshooting
The purpose of this troubleshooting is to know what the problem is but it doesn't guarantee a fix especially if it's a network-related issue. If you were to let a technician take a look at your device, you'll probably be asked what troubleshooting steps you've done. In case you don't want to go through the hassle of finding the culprit, as early as now, I suggest you have someone check the phone up. For those who are willing to spend time tinkering their phones, then follow the steps below…
Step 1: Reboot your phone if you haven't done it yet 
If the problem occurred without apparent reason, there's a chance it's just a minor glitch either in the system or hardware. A troubleshooting procedure as simple as reboot often fixes problems that are temporary that those that occur out of the blue.
If the reboot didn't fix the problem, I suggest you do it again but this time, pull the battery out for 30 seconds just to drain off electricity store in the components. This procedure refreshes the phone's memory and has been proven effective over and over again.
There's no guarantee the problem will be fixed but there's nothing to lose and it only takes less than a minute. It might just save from all the troubles in going to a shop or paying for expensive services of a tech.
Step 2: Check the signal bars 
A phone that can't get signal can't send/receive text messages and make/receive phone calls. In this step, try to see if the phone is getting a signal. If it doesn't, then it could be a network problem especially if the problem occurred without apparent reason. While glitches happen all the time, a simple reboot (step 1) often takes care of them.
However, if the phone can't get a signal after it got wet or dropped, then it must be a hardware problem. Don't wait for it to worsen, bring the phone to a technician and have it checked. Please note that liquid damage isn't always covered by warranty.
Step 3: Attempt to make a call 
Assuming the phone still gets good coverage, try making a call to know if this is a service-related concern or an issue with the phone. If you can make phone calls, then there's no reason for you not to be able to send/receive text messages unless you have limited number of messages in your account.
Another thing that could prevent your from receiving text messages is when the inbox is full or the text message limit was reached. Try this…
From the Home screen, tap the Apps icon.
Find and tap Messages.
Touch the Menu icon on the upper-right corner (3 dots).
Tap Settings from the options.
Tap Delete old messages.
Now tap text message limit.
Increase the number of messages to be received.
Touch OK.
After increasing the number of text message limit and you still can receive texts, it's time to reset your phone. But before that, make sure you backup all important data in your phone as they will be deleted during the process.
Switch your phone off.
Hold down the Power, Volume Up and Home buttons at the same time for about 10 seconds. Release them when the Android logo appears on the screen. This will bring up the unlock/reset menu.
To navigate through this menu, use the volume up/down buttons to scroll up and down and the power button to confirm selections.
Scroll down and select Wipe Data/Factory Reset.
Scroll down and select Yes – Delete All User Data.
When prompted, scroll to and select Reboot System Now. The phone will then reboot to its factory settings.
Other Messaging Related Problems
Can't send text message
Problem: I just can't send text messages. As soon as I hit send, it says 'failed' immediately. I receive texts, emails, groupme, and hangout posts. I can send emails, post on groupme as well. I just can't SEND texts (sms or mms). It is an unlocked phone (originally Verizon) with a straight talk Sim card.
Answer: It must be the message center number that's causing this. Try going to Messaging > tap the Menu key > choose Settings > touch Message Center > and check for the message center number. If there's no number in the field or if you don't know the correct one, call Straight Talk right away. I can't see any other reason as to why a phone can't send SMS but can receive one.
Can't send texts after putting in new SIM
Problem: I have recently bought a Galaxy S4 (Verizon) from my friend. When I put in my cricket (part of AT&T) SIM card only calling worked. I looked up how to fix the internet and found a guide that showed me how to change it from Verizon internet to AT&T internet and now my internet works. However I have a problem with sending text messages, I receive text messages on my phone but can not send any. Please help!
Answer: It still boils down to the Message Center number but let me explain briefly why. Your Galaxy S4 is a Verizon variant, needless to say, it's pre-programed to work well with its network. Putting in a new SIM will not automatically change the Message Center number. So, please follow this: Messaging > tap the Menu key > choose Settings > touch Message Center > and check for the message center number. You may call Cricket if you don't know the correct number or if it's not indicated in the SIM card.
Can't receive texts
Problem: My son has a Galaxy S4. I have an S5. The problem is that he is not receiving my texts. He receives everyone else's just fine. On my end it shows as sent. I have had no problems receiving his texts or any for that matter. Please advise. Thanks.
Answer: Have him check if your number is blocked in his phone. There's no other reason he can't receive a text message from you but can receive messages from other numbers.
Connect with us
We are always open to your problems, questions and suggestions, so feel free to contact us by filling up this form. We support every Android device available and we are serious in what we do. This is a free service we offer and we won't charge you a penny for it. But please note that we receive hundreds of emails every day and it's impossible for us to respond to every single one of them. But rest assured we read every message we receive. For those whom we've helped, please spread the word by sharing our posts to your friends or by simply liking our Facebook and Google+ page or follow us on Twitter.