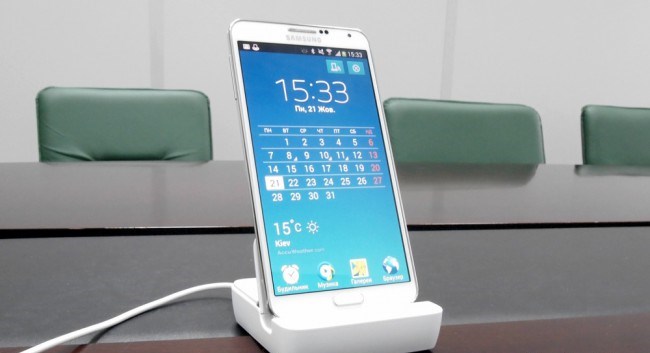 Welcome to yet another post dedicated to resolving Samsung Galaxy Note 3 mobile data problems. We give you 5 issues below that talks about ways your amazing Note 3 can go wrong. Hopefully our suggestions here will be of help to our ever-growing Android community.
If you have your own Android problems to share to us, please use the link provided at the bottom of the page.
---
Problem #1: T-Mobile Samsung Galaxy Note 3 fails to switch to mobile data after leaving Wi-Fi
My phone mobile data just automatically stopped working and I only notice until I'm leaving work and trying to make a phone call and notice there is no service. On my morning commute to work everything works fine by the time I get off and walk out of work no service.
On 7/16/2015 this happened I immediately went to the t-mobile store. they tried everything to see if they could figure out why my mobile data had just stopped working. They put my Sim card in another phone and it worked (the mobile data) my messages popped up. They checked my IMEI to make sure it wasn't blacked out. It wasn't. finally they suggested a warranty exchange. It got the phone 7/17/2015. The phone worked fine up until 7/31/2015.
 I took it to the t-mobile store. they tried every troubleshooting method they had except factory reset because I didn't think that would really fix anything. One  representative stated maybe it's where I'm charging my phone near a magnet but I'm not I charge my phone it's either on a shoe box or sitting on a storage container. The first phone I had for over a year and charged it in the same place and it worked well up until 7/16/2015.
Please I don't know what else to do. I'm getting another warranty exchange device.
I really don't want to go through this situation again.
P.S. the reason I didn't realize my phone data wasn't working while I was at work is because we have WIFI. — Nadia
Solution: Hi Nadia. The problem that you have is a known bug among some of Samsung phones. It appears that a phone that's been connected to Wi-Fi for some time fails to automatically switch to mobile data network. Samsung has added a feature called Smart Network Switch to address this problem. Make sure that you have it enabled under Settings>Connections tab>Wi-Fi>Advanced settings>Smart network switch.
Some Galaxy phones have also exhibited smart network switch problems. If your initial problem remains, please do the following to delete the system cache:
Turn off the device.
Press and hold the following three buttons at the same time: Volume Up key, Home key, and Power.
When 'GALAXY Note 3′ appears on the screen, let go of the Power key but continue to press and hold the Volume Up key and the Home.
When the Android System Recovery screen appears, release the Volume Up and Home
Press the Volume Down key to highlight 'wipe cache partition.'
Press the Power key to select and wipe the cache.
With 'reboot system now' highlighted, press the Power key to restart the device.
Some forums noticed that other phones may continue to experience the same problem even after deleting the system cache because the reason lies on some installed apps. If nothing works for you at this point, consider doing a factory reset and observe how the phone behaves when no third party apps are installed. If the problem fails to occur, install one app at a time until you can pinpoint which one is to blame.
Problem #2: Sprint Samsung Galaxy Note 3 can no longer connect to mobile network after Lollipop update
I recently switched my Sprint Note 3 to my boost mobile line. I then did the system update for the 5.0 software. after I did this the gone no longer says my carrier is sprint. it says it's chameleon. my phone doesn't connect to my mobile network at all. my boss did the same thing with his note 3 and his is working perfectly fine. is there a way to fix this issue? — Kimberly
Solution: Hi Kimberly. Please try the steps provided for Nadia above first to see if you can fix the issue by deleting the cache partition. If that won't do anything, consider performing a factory reset:
Turn off the device.
Press and hold the following three buttons at the same time: Volume Up key, Home key, Power
When 'GALAXY Note 3′ appears on the screen, release the Power key but continue to press and hold the Volume Up key and the Home
When the Android System Recovery screen appears, release the Volume Up and Home
Press the Volume Down key to highlight 'wipe data / factory reset.'
Press Power button to select.
Press the Volume Down key to highlight 'delete all user data.'
Press Power button to select and start the master reset. When the master reset is complete, 'Reboot system now' is highlighted.
Press the Power key to turn the restart the device.
Problem #3: Samsung Galaxy Note 3 4G LTE service keeps cutting in and out
Connectivity terrible. I see the 4G LTE signal indicator shows bars but the part of the signal indicator that leaves the 4G LTE w progressively bigger crescents abruptly stops either leaving or returning to the 4G LTE indicator.  When that happens the phone will not connect to voice nor internet.  Then it may give a no cellular network indicator or sometime after 15 sec it will connect.
I can see the 4GLTE crescents completing their going out and coming back.  Then every couple days I'll have no 4G LTE but I'll have bars or no bars with crossed out circle.  It won't go away and I'll have zero connectivity.  When that happens I restart the phone 3 to 5 times and signal returns. I've tried factory reset 5 times mostly after i reset, it seems works well for awhile.
The symptoms will occur w/o downloading any apps after the factory reset. — Rick
Solution: Hi Rick. If the problem occurs even without third party apps installed, the issue may either be hardware in nature, or something from your carrier's side. Please talk to your carrier first about the problem to verify if there are any maintenance or network-related problems that might result to what you experience.
Otherwise, consider having the phone checked by a technician or having it replaced.
Problem #4: No available 2G service to select to in Galaxy Note 3
Hi. I have seen some articles and found that you will be helping for the issues. I have Samsung Note 3 purchased from UK and now  that is being used in India.
I have very poor 3G data signal where I stay and I want to use only 2G data. When I went to  settings –>Connections tab –>More Networks –>Mobile Networks –>Network Mode –> there is no option to select GSM only. Could you please help me on this. I have attached the screen shots. Thanks. — Kalyan
Solution: Hi Kalyan. The availability of mobile networks depend on the SIM card you are using. Your carrier-provisioned SIM card determines the network you can connect to so if 2G service is not listed, it must be non-existent in your area. Please talk to your carrier about it.
Problem #5: Samsung Galaxy Note 3 cannot connect to 3G or 4G network
Hi thedroidguy. i'm ibrahim from nigeria i'm using an unlocked at&t samsung note 3, i've been having issues with switching to 3g and 4g. even when i select either options only though i sometimes get 3g when its on gsm&cdma but never 4g or 3g alone.
and i also can't use apps such as xender to send files it keeps telling me mobile data is not available or invalid sim.. I'd really love if you could help me out with this asap. thanks in anticipation of your reply.. Keep up the good work. — Ibrahim
Solution: Hi Ibrahim. Just like Kalyan above, the answer to your query lies on the available network services being offered by your carrier. Please contact them for more assistance regarding this matter.
We're not familiar with Xender app but if it doesn't work on your end, it's probably because you are connected to a slow GSM/CDMA network, which is not sufficient to allow timely file transfer. Please contact the developer of Xender and see how their product can work in your situation.
---
Engage with us
If you are one of the users who encounters a problem with your device, let us know. We offer solutions for Android-related problems for free so if you have an issue with your Android device, simply fill in the short questionnaire in this link and we will try to publish our answers in the next posts. We cannot guarantee a quick response so if your issue is time sensitive, please find another way to resolve your problem. 
When describing your issue, please be as detailed as possible so we can easily pinpoint a relevant solution. If you can, kindly include the exact error messages you are getting to give us an idea where to start. If you have already tried some troubleshooting steps before emailing us, make sure to mention them so we can skip them in our answers.
If you find this post helpful, please help us by spreading the word to your friends. TheDroidGuy has social network presence as well so you may want to interact with our community in our Facebook and Google+ pages.