Is your FIFA 22 game crashing? In this troubleshooting guide, we'll share some tips on how to deal with this problem.
Game crashes can be caused by a myriad of factors so this article offers as many solutions as possible that you can try.
How to fix FIFA 22 crashing on PC?
If your FIFA 22 game is crashing, these are the solutions that you must try.
Fix #1: Check the FIFA 22 system requirements.
You should confirm your hardware before purchasing a game to ensure that it will operate on your PC. This is especially true if you have an older computer or laptop, or if your hardware is defective.
Check the details below to determine if your system has the required hardware components.
Minimum system requirements of FIFA 22
OS: Windows 10 – 64-Bit
CPU: Intel Core i3-6100 @ 3.7GHz or AMD Athlon X4 880K @4GHz
RAM: 8 GB RAM
GPU: NVIDIA GTX 660 2GB or AMD Radeon HD 7850 2GB
Recommended system requirements of FIFA 22
OS: Windows 10 – 64-Bit
CPU: Intel i5-3550 @ 3.40GHz or AMD FX 8150 @ 3.6GHz
RAM: 8 GB RAM
GPU: NVIDIA GeForce GTX 670 or AMD Radeon R9 270X
If your hardware meets the specifications above but the crashes remain, there must be other factors that should be checked. Continue with the rest of the troubleshooting in this guide.
Fix #2: Check the Steam Game Library and install updates.
Keeping the game software updated is usually taken care of by the Steam client.
By default, Steam should automatically check for game updates on its own.
However, you should manually check if FIFA 22 needs an update at this time, especially if you don't normally allow Steam to connect to the internet, or if you mainly play FIFA 22 offline.
In order to update FIFA 22 on Steam, just go to your Game Library and click the Update button for the game.
Fix #3: Update the software.
To avoid system malfunctions, compatibility difficulties, and crashes, PC gamers should always keep their Windows version up-to-date.
If the newest version of Windows is available, there's no excuse not to install it, as it provides a slew of new features, improvements, and security patches, among other things.
So, another simple troubleshooting step you might consider is upgrading your PC's software. To do so, go through the following steps: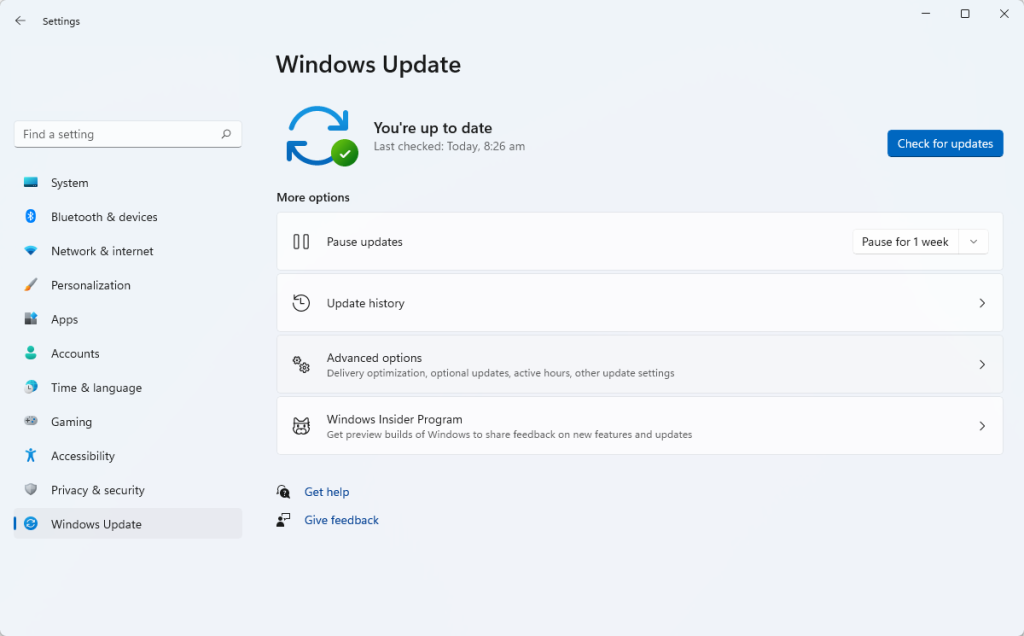 Press the Windows + I buttons to open up the Windows Settings menu.
Click on Update & Security.
Go to Check for updates under the Windows Update section.
If there is a feature update available, select Download and install.
Wait for the installation of updates to finish then restart your PC.
Fix #4: Check for the latest graphics drivers.
The other software aspect that you must update regularly is your graphics drivers.
In order for your Windows Operating System (OS) to run effectively, your graphics drivers must be updated on a regular basis. Many games have crashing issues as a result of out-of-date graphics drivers.
When it comes to gaming, having the latest recent drivers is crucial. Follow these steps to update your drivers: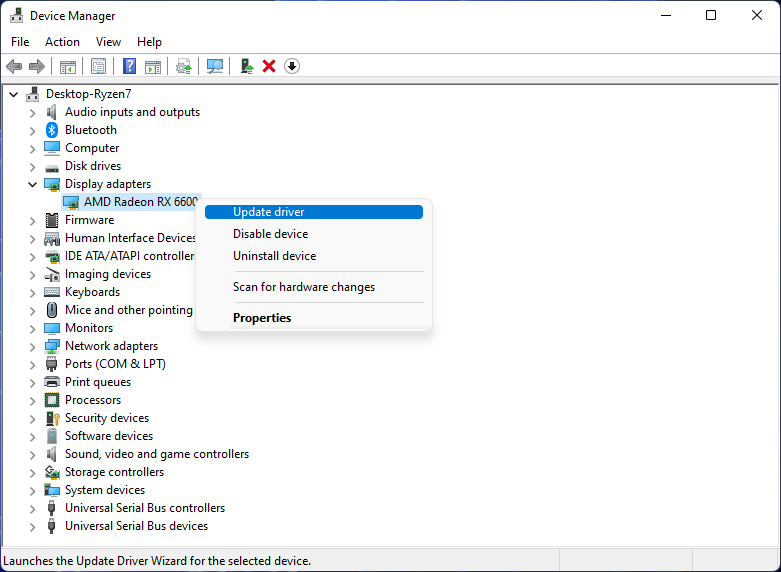 Press the Windows key on the keyboard.
Type in "control panel" and select Control Panel.
Change the View by dropdown to Small icons and click on Device Manager.
Once the Device Manager is opened, click the dropdown for Display adapters.
Find your display adapter and right-click on it.
Select Update driver.
Select Search automatically for drivers.
Most of the time, Windows returns a notice indicating that your display adapters have been updated, or that it's now running the latest graphics drivers when in fact, the manufacturer of the GPU has recently issued new drivers.
NVIDIA and AMD routinely provide driver updates, so if you can't update your GPU via Device Manager, you should manually download the newest drivers from NVIDIA, AMD, or Intel.
Depending on the GPU you're using, you can use either of the following links:
Once you've installed the latest graphics driver on your system, restart your PC then launch the game launcher (Steam) and run FIFA 22 again.
Fix #5: Repair game files.
For Steam players of FIFA 22, the game launcher offers a convenient way to fix crashes by repairing game files.
Even the most well-designed games might occasionally fail to function correctly owing to missing or damaged data. Fortunately, this condition is easily remedied. To check for corrupt installed game files, just utilize the Verify files option in the Ubisoft Connect launcher. This is how it works: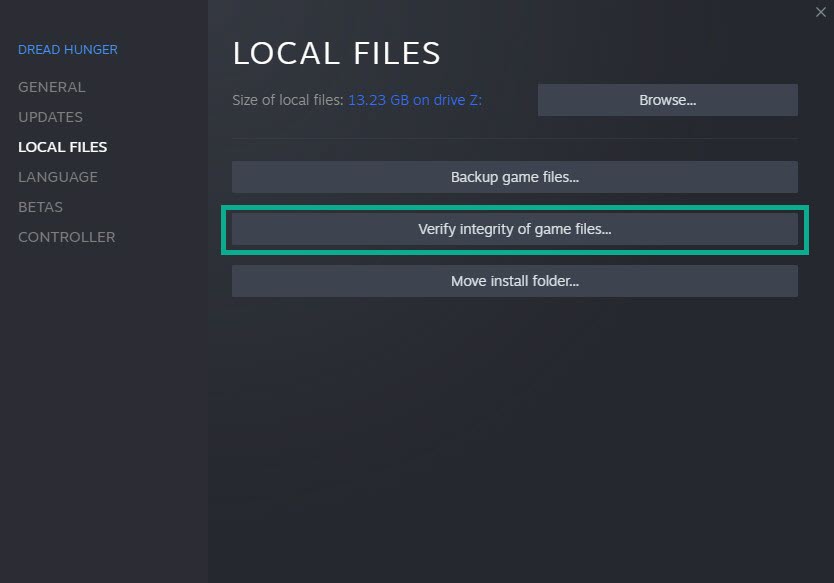 Start Steam, then go to the Game Library.
From the list of installed games, right-click Forza Horizon 5.
Select Properties.
Go to Local Files from the drop-down menu.
Select Verify Integrity of Game Files from the menu.
Wait a while for the procedure to be finished.
Restart your computer after the process is finished.
Fix #6: Run FIFA 22 with Administrator access.
If your FIFA 22 game crashes still after missing game files or corrupted game files using the Verify integrity utility tool, your next step is to allow the FIFA 22 exe file to run with Admin access.
You may either log in to an existing administrator account or establish a new administrator account. This is how it works: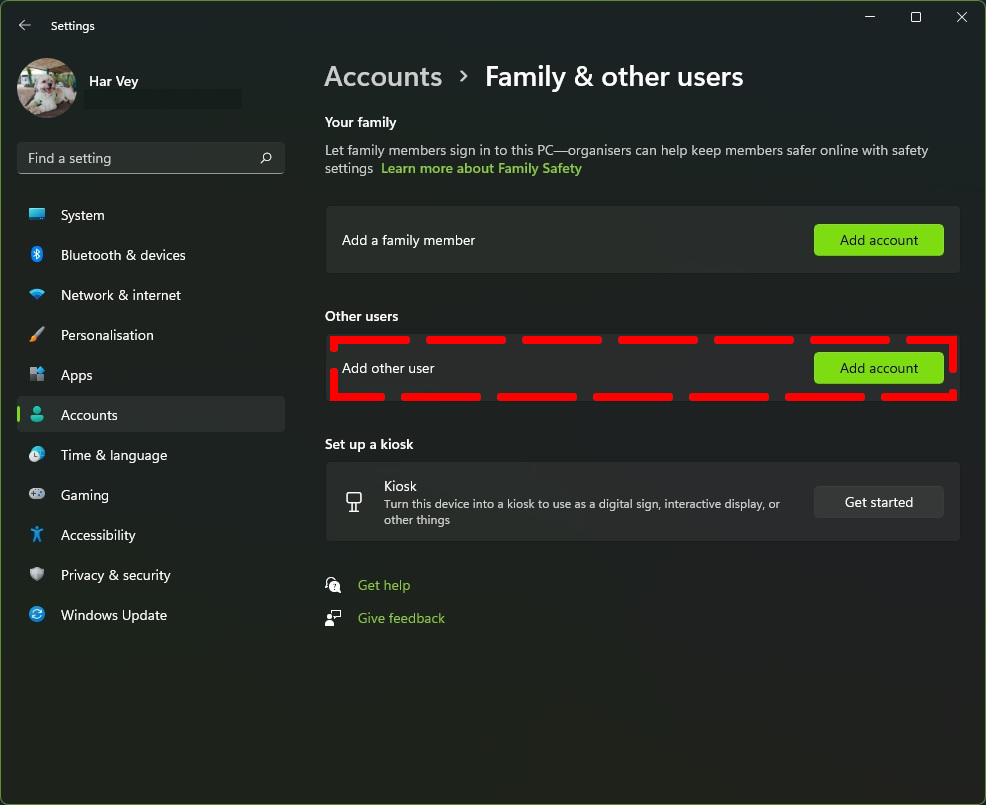 Click on the Start (Windows) button in the bottom-left corner of the screen.
Click on the Gear (Settings) icon.
Click on Accounts.
Select Family & other users.
Click on the Add account beside Add other user.
Select I don't have this person's sign-in information, then click on Add a user without a Microsoft account.
Click Next after entering the new account's preferred username. You may also create a password for the new account if you want to keep it secure.
Once you've done the steps above, you can then upgrade the account and use it when playing FIFA 22.
Keep in mind that there's no guarantee that the crashes will stop when playing it with Administrator access. However, this is a good troubleshooting step at this stage and you can leave it as one of the last solutions to try if you like.
Click on the Start (Windows) button in the bottom-left corner of the screen.
Click on the Gear (Settings) icon.
Click on Accounts.
Select Family & other users.
Select the new account and choose Change account type.
Change the Account type to Administrator and click OK.
Run FIFA 22 again and check for the problem.
Fix #7: Close other background apps.
If you're running an old or non-gaming build, another possible fix that you can try to minimize FIFA 22 crashing on PC is to ensure that you close unnecessary background applications. You want to ensure that the needed resources in running your game is allocated only to FIFA 22 when you're running it.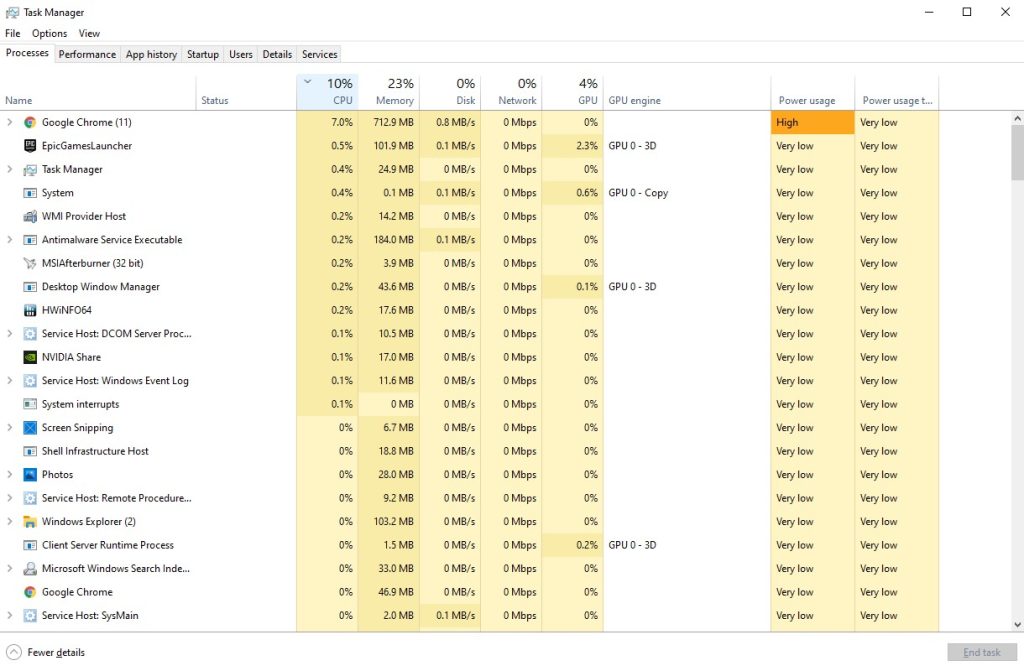 Some background programs may use more system resources, such as the CPU or memory, resulting in a considerable drop in system performance. As a result, problems like starting crashes, slowness, and not loading might occur.
Close any background programs in the Task Manager and test to see if that helps. To do so, start Task Manager by pressing Ctrl + Shift + Esc.
The goal is to close any apps that aren't being used while gaming to see if any of them are causing the game to crash. You may gradually eliminate the likely perpetrator by using the process of elimination.
Fix #8: Turn off your security software.
Some players have reported to have encountered crashing issues when their antivirus or security software is enabled.
As a troubleshooting step, consider turning off your antivirus or any security software when playing FIFA 22.
If you're using the built-in Windows Defender suite, try turning that off too. In order to temporarily disable the Windows Defender antivirus, follow these steps: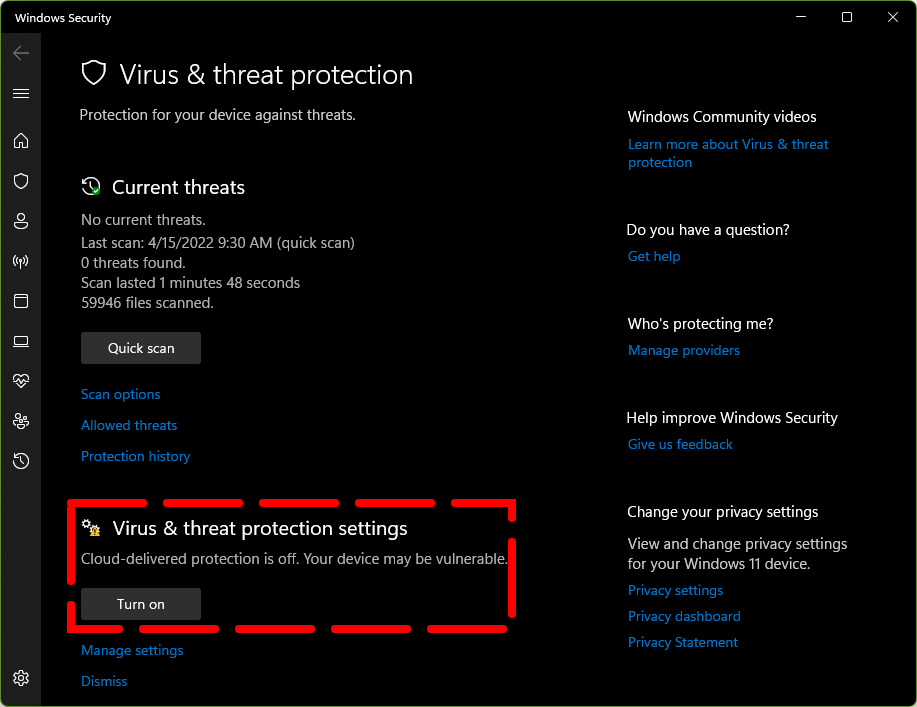 Press the Windows key + I buttons to access Windows Settings.
Go to Privacy & security on the left.
Click Windows Security.
Click on Virus & threat protection.
Click on Manage settings below Virus & Threat protection settings.
Toggle the switch for Real-time protection to OFF.
Check to see whether the problem has been fixed after deactivating Windows Defender. Remember that if you don't use a third-party antivirus, this method will work. To avoid conflicts, Windows Defender will disable itself if you have a third-party antivirus application installed.
After you've completed troubleshooting, turn on Windows Defender to keep your computer safe.
Fix #9: Ensure that High Performance in Power Options.
Steam users who changed their Power Options settings from Power Saver or Balanced to High Performance were able to overcome difficulties with FIFA 22.
Selecting the High Performance option allows the system to fire up everything in terms of performance without being constrained by the need to conserve battery power. This means that the CPU, GPU, and other components will not be limited in any way. The increased performance can occasionally aid in the elimination of crashes, particularly on older or struggling systems.
If your Windows system is now set to Balanced mode under Power Options, just switch to High-Performance mode for improved results. These are the steps to do that: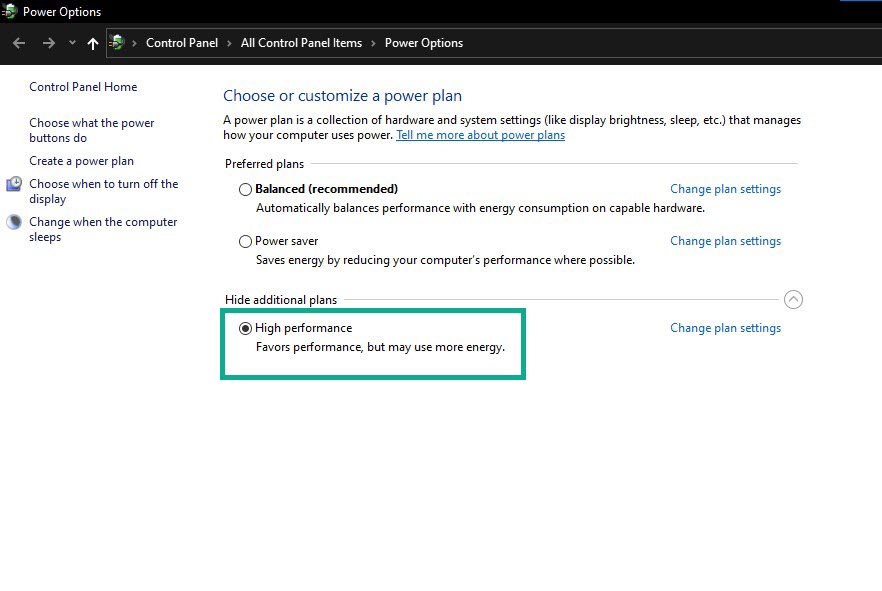 Open Control Panel by clicking on the Start button and typing "control panel." Alternatively, you can pull up Windows Settings and look for Control Panel from there.
Select the Control Panel app in the search result.
Select Hardware and Sound
Click Power Options.
Click on High Performance to select it.
Shut down the PC completely and run Total War: Warhammer 3 again.
Fix 10: Disable overlay.
An overlay displays certain information on top of a game and uses dedicated memory in a GPU to work. While overlays such as Steam overlay does not use much resources, turning them off when playing a game on an old system can help eliminate lag and crashes.
If your PC's hardware is limited and you're having problems running games, disable overlay to reduce resource usage.
Examples include Steam overlay, Discord overlay, Nvidia GeForce Experience overlay, AMD Radeon overlay, Spotify overlay, among others.
Close these programs and check if the problem improves.
Keep in mind that the mentioned applications work without problems for the majority of players. Turning them off won't guarantee that your issues will go away.
Fix #11: Use lower graphics settings.
Running FIFA 22 on the highest graphics settings is surely an eye candy but if your PC is struggling, it can lead to slow performance and crashes.
What you can do in this situation is to use lower graphics settings instead. To do that, you need to go in Game Settings and change certain graphics options.
For example, you can try to use Windowed Borderless and Windowed mode instead of Fullscreen.
You can also lock the frame rate per second or FPS to 60 even if your monitor can handle higher refresh rate to free up resources.
Fix #12: Run FIFA 22 Clean Boot.
A clean boot will launch Windows with just the necessary drivers and apps installed. This can help you determine whether the issue is due to a software or process conflict. If FIFA 22 keeps crashing, try running it on Clean Boot to determine if a third-party software is interfering with it.
If you don't know how to run your PC on Clean Boot, follow these steps:
Hold the Windows Key and press R.
Type msconfig and click OK in the Run dialog box.
Choose the Services Tab, then put a check on Hide All Microsoft Services and select Disable All.
Click Apply, and Click OK. This prompts you to restart; choose Restart Later.
Hold the Windows Key and Press R.
Type msconfig and click OK.
Choose Start Up and select Open Task Manager.
At the last field called Start-Up Impact disable all the ones with High Impact.
Reboot your system and it will start up in the clean boot mode.
Check to check whether the steps above have helped in fixing the problem on FIFA 22. If it doesn't, the problem might be with the software on your computer. Begin by activating one service at a time in the same way, then stop when the problem reappears. Remove the service or program that is causing the issue.
Fix #13: Reinstall FIFA 22.
If the FIFA 22 crashing issue has remained at this point, consider deleting and reinstalling the game. This method may work if the problem is caused by a flaw deep within the software rather than a problem with the game files.
OTHER INTERESTING ARTICLES YOU MAY LIKE: