Is FIFA Mobile crashing on your phone recently? This problem is not new actually and many players have reported crashes for this game ever since it was released a few years ago. If you are having crashes on this game, read on to know how to fix the problem.
Are FIFA Mobile crashes common?
FIFA Mobile, now renamed by Electronic Arts as FIFA Soccer, is one of the most popular global game apps today. It has over 7 million downloads in Google Play Store alone. Taking into consideration this insane amount of players, it's safe to say that frequent or random crashes are not that rampant for everyone. There are, however, many users out of these millions who downloaded the game who experiences crashes due to a variety of reasons.
Let's talk about the causes next.
Causes why your FIFA Mobile app may be crashing
Android and iOS apps crash because of numerous factors. For some, crashes may be a product of poor or inefficient coding, while some may experience their app performing poorly because of issue within their devices.
For an online game like FIFA Mobile, your connectivity may also be a factor that can affect the overall online performance of the game.
Server issues.
FIFA Mobile may crash unexpectedly due to server errors, or when the app takes a long time to load due to latency when trying to connect online.
Slow connection.
Having slow or constantly dropping internet connection while playing FIFA Mobile may result to network lag and, in some cases, crashes. An app like FIFA Mobile may encounter an internal error that it can't resolve if it can't download all the necessary data at any certain time because you have poor or slow connection, or when the connection keeps dropping.
Unresponsive network equipment.
Connectivity issues when playing an online game like FIFA Mobile may also occur if the network or router you're connected to is not working properly. If FIFA Mobile only crashes when you're connected to a certain wifi, like when you're at home, make sure that you reboot the router before playing again.
Game glitch.
No game is perfect and sometimes, even well-crafted ones may crash due to coding issues. This does not mean that FIFA Mobile is poorly coded and in fact, the opposite is true. However, there are simply too many things to consider when it comes to building an app that something along the way can be overlooked.
Developers fix known bugs and reported issues via patches or updates so be sure to install them as they become available.
Damaged game files.
At times, game files may become corrupted or damaged after an update, or when something changes certain critical files in a system. Some malware may also change or reorder certain things that may cause problems with some apps.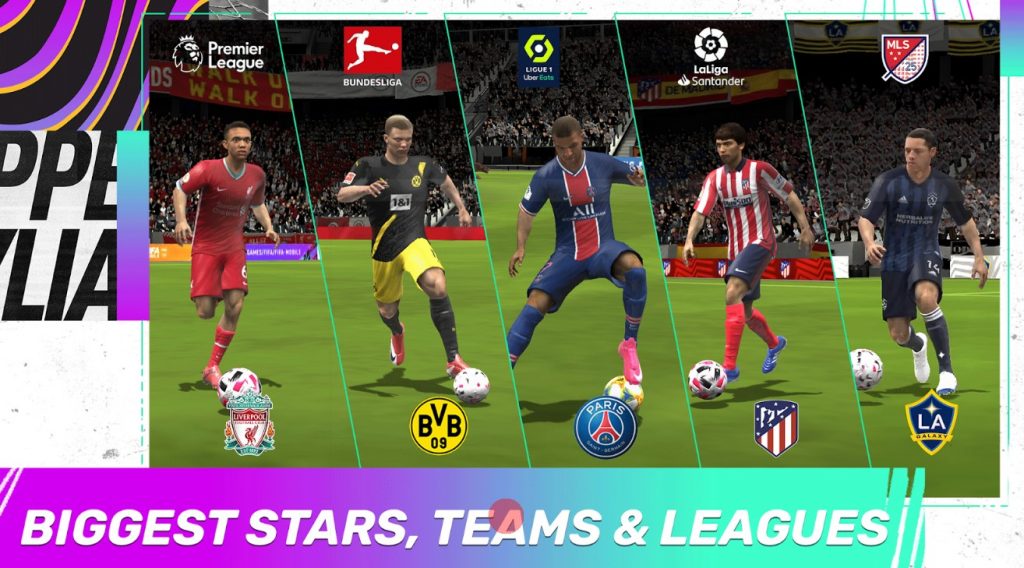 How to fix FIFA Mobile crashing issue
Below are the solutions that you can try if you find yourself dealing with FIFA Mobile crashing issues.
Fix #1: Check the game server status.
You can check for any on-going server issues by either going to the official EA website or by following the developer's Twitter page.
Fix #2: Restart your device.
If you've confirmed that there is no server issue for FIFA mobile at all, your next move is to restart your device. This is just to ensure that you refresh the system, which can hopefully clear the bug that causes the app to crash.
Fix #3: Check for updates.
Updating FIFA Mobile is almost automatic as the game won't allow you to play online if the client or app is outdated. Still, make sure that you install any available update for the game after you restarted your device just to be sure.
Fix #4: Run a speed test.
Another critical thing that you want to do here is to ensure that your internet connection is fast enough to allow you to play FIFA Mobile normally. Just open a web browser on your mobile and run a speed test to check your download and upload speed. You must have at least 5 Mbps of download and upload speeds if you want to play online with this game.
Fix #5: Use wifi.
In case the problem is with your data connection, try switching to a faster, more stable wifi connection and see if that will eliminate the crashes. If FIFA mobile stops crashing in a wifi, then you may have an issue with your mobile data connection.
Fix #6: Clear network settings.
If there's no difference whether you play on wifi or mobile data, your next move is to see if refreshing your device's network settings will help. The exact steps for this procedure varies by device so be sure to do a quick Google search on how to do in on your phone.
Fix #7: Power cycle your router.
If FIFA mobile only crashes when you're on your home wifi, make sure that you reboot or power cycle your router. To do that, just turn the router off first, then unplug it from the power source for 30 seconds. Afterwards, plug everything back in and check for the problem again.
Fix #8: Clear cache or reset the game.
Sometimes, game crashes in both Android may be attributed to corrupted cache. Try clearing your device's cache and see if that will help. Again, use Google search to know how to do that if you haven't tried it before.
Fix #9: Delete and reinstall.
If none of the solutions above has helped, consider deleting and reinstalling the game.
FURTHER READING:
Visit our TheDroidGuy Youtube Channel for more troubleshooting videos and tutorials.