The situations I cited below involving the Samsung Galaxy Note 5 (#Samsung #GalaxyNote5) that won't turn on or boot up are just a few of the many issues we received from our readers. The purpose of this post is to guide our readers how to address power related issues so as to avoid further damages. Some problems can easily be fixed but there are also issues that require you to visit a local shop or call your provider.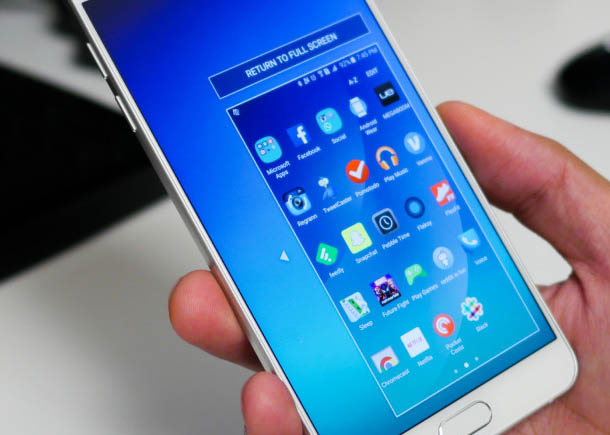 Read on to learn more about the issues I cited in this post. If you are trying to find a solution to a different problem, visit our troubleshooting page for it contains hundreds of problems and solutions. Find issues related to yours and use the solutions we suggested, or you may contact us if those solutions don't work for you.
Here are the problems I addressed here…
---
Note 5 turned off by itself and won't turn on
Problem: For some reason my 2-month old Note 5 turned off yesterday all by itself and won't turn back on. Thinking the battery was drained, I tried to plug it in but it also won't charge. I really need your help as I paid several hundred dollars for this phone and it only lasted for 2 months. Do you know what the problem with it and how to fix it? Thanks.
Troubleshooting: There's always a reason why a phone behaves the way it does we just don't know what it is. This is exactly the reason why we need to troubleshoot to know what the problem is and be able to develop a procedure that can potentially fix it for good.
In your case, since you also don't know why your phone just turned itself off and refused to come back on, you need to begin your troubleshooting with an assumption that it's just a system crash. With that in mind, the first thing you need to do is to force reboot your device. Press and hold the Volume Down and Power keys together for 20 seconds to see if the phone will reboot or if the screen displays the logo. If it remained unresponsive and dead, plug it in to charge and this time leave it plugged in for an hour or two. Once the time elapsed, try to turn the phone on normally, if it still won't turn on, try booting it in recovery mode, safe mode, or even in download mode. The purpose is to know whether it can still power all its hardware because if not, then there's no other option left to do but to pay a visit to a local shop or an authorized service center.
Note 5 randomly blacks out and becomes unresponsive
Problem: There are random situations (yes, very random) when my Note 5 just blacks out. I mean the screen turns black and if I hit the Power key, it just won't respond. After some time, it will work fine again but after several instances that this happened, I already missed a lot of important calls. I don't want this to continue happening to me because the reason why I paid for this expensive paper weight is for me not to miss calls and all. What's the problem with it? Can you suggest a solution please?
Troubleshooting: It actually does look like your phone is having some seizures from time to time. When it happens, the system crashes causing the device to be unresponsive to any commands. It could have been easier to address this problem if the Note 5 has a user-removable battery but it does not, so all you need to do is force reboot it; press and hold the Volume Down and Power keys together for 20 seconds and your phone will reboot and should work once it becomes active. But this is only a temporary solution. The permanent is when you discover what's causing the crash and address it, however, it may take a lot of trials and errors, reboots, app uninstallations and data clearings. To make it easier for you, all you need to do is backup the data you don't want to lose and then perform the master reset. Here's how…
Turn off your Samsung Galaxy S6 Edge.
Press and hold the Volume Up, Home and Power keys together.
When the device powers on and displays 'Power on logo', release all keys and the Android icon will appear on the screen.
Wait until the Android Recovery Screen appears after about 30 seconds.
Using the Volume Down key, highlight the option, 'wipe data/factory reset' and press the Power key to select it.
Press the Vol Down button again until the option 'Yes — delete all user data' is highlighted and then press the Power key to select it.
After the reset is complete, highlight 'Reboot system now' and hit the Power key to restart the phone.
Note 5 turns on but can't boot up successfully
Problem: There was an update that I downloaded yesterday and after the download, it took so long for the phone to boot up and reach the home screen. A few moments later, it froze so I turned it off and turned it back on. It has managed to come back on but when I opened an app, it froze again and became unresponsive. Naturally, I turned it off and back on again but this time it couldn't continue the boot up process. It is stuck somewhere after the logo. Could you please tell me what's wrong with it? Can it still be fixed? Thank you.
Troubleshooting: Apparently, the recent update messed up some caches in your phone. After an update, the new system will look for and/or create new caches for apps and services to make the user experience smoother. However, obsolete caches may interfere with the phone's normal operation. Clear those old caches to force the phone to create new files even for old apps. Therefore, the solution to this problem is to wipe the cache partition where all caches are stored. Here's how…
Turn off the device.
Press and hold the following three buttons at the same time: Volume Up key, Home key, and Power key.
When the phone vibrates, release the Power key but continue to press and hold the Volume Up key and the Home key.
When the Android System Recovery screen appears, release the Volume Up and Home keys.
Press the Volume Down key to highlight 'wipe cache partition.'
Press the Power key to select.
When the wipe cache partition is complete, 'Reboot system now' is highlighted.
Press the Power key to restart the device.
Note 5 won't turn on after app installation
Problem: I need your expertise on this problem. I installed a few apps on my phone, which is a Note 5, and after that, the phone froze to the point that it won't respond to my touches and button presses. So I what I would do is force restart it by pressing the volume down button and power button together for a certain period of time and then the phone turns on but shortly after that it would hang again. I just want to get rid of those apps that are causing the problem. How can I do that when I can't even reach the Application Manager screen? Help me please.
Troubleshooting: There is a mode that disables all third-party apps and services once the phone boots up in it. It's called Safe Mode. So, what you're going to do is boot your phone in safe mode (don't wait for it to freeze again) and uninstall those rogue apps in that state. Here's how you do it…
Turn off your Galaxy S6 Edge.
Press and hold the Power key.
When 'Samsung Galaxy S6 Edge' appears, immediately release the Power key and then press and hold the Volume Down button.
Continue holding the Volume Down button until the phone finishes the restart.
When you see Safe Mode on the lower left corner of the screen, release the button.
And here's how you uninstall those apps…
From any Home screen, tap Apps.
Tap Settings.
Scroll to 'APPLICATIONS,' then tap Application manager.
Swipe right to the ALL screen.
Scroll to and the app that has issues.
Tap Uninstall and confirm your action.
Note 5 boot looping after an update
Question: Hey guys. I just want to ask what the cause of the boot loop is because my phone just updated last night and now it can't continue to the home screen but keeps restarting. It began after the update was fully downloaded and installed. The phone turned off automatically but when reached the logo, it turned off again and then this problem happens. It's been like this for several hours now and I just don't know how to fix this.
Answer: It's either some corrupt caches or data. I pretty much explained this issue in the third problem so try to read that part. As to the solution, you must try to wipe the cache partition as it doesn't require you to backup your data. If that failed, then you have no other option but to do the master reset. You can find the steps in the second problem.
Connect with us
We are always open to your problems, questions and suggestions, so feel free to contact us by filling up this form. We support every Android device available and we are serious in what we do. This is a free service we offer and we won't charge you a penny for it. But please note that we receive hundreds of emails every day and it's impossible for us to respond to every single one of them. But rest assured we read every message we receive. For those whom we've helped, please spread the word by sharing our posts to your friends or by simply liking our Facebook and Google+ page or follow us on Twitter.