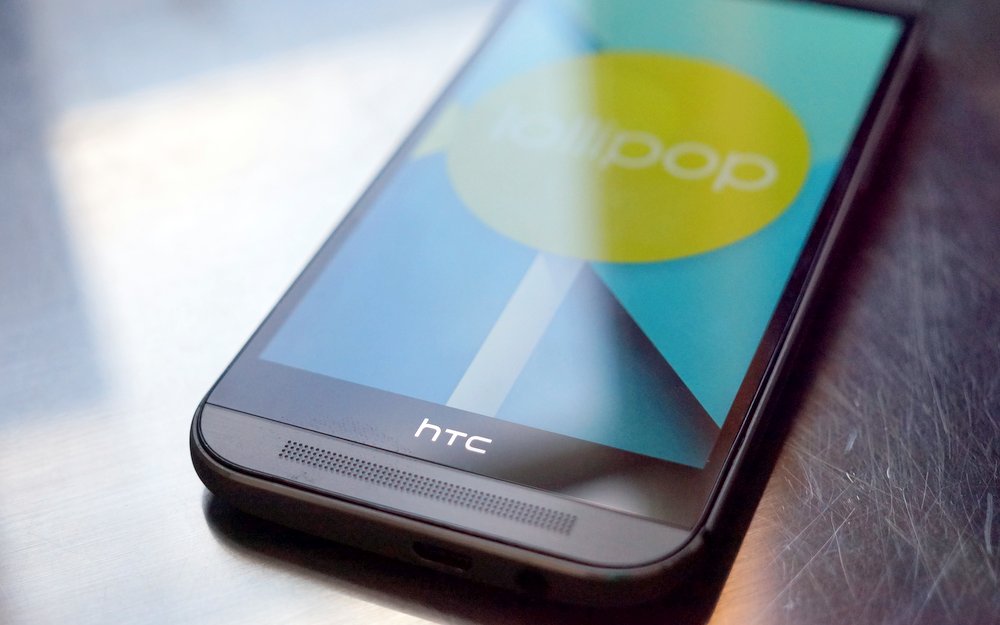 The most recent Android iteration, Lollipop, has not been very popular ever since it was released late last year because of problems it brings. It does not surprise us anymore that many HTC One M8 users encounter issues upon installing it. We hope that this post can help our fellow readers address their HTC One M8 problems and annoying pop-ups after an update as well as the Android community in general.
If you have your own issue, please let us know about it by using the link provided at the bottom of the page.
---
Problem #1: HTC One M8 slow performance and no Wi-Fi issues after updating to Lollipop
After the update, my phone very slow freezes on every app I use internet is slow and have lost the ability to broadcast Wi-Fi. I have unlimited data. Is there a way to install the original operating system? I have done the factory reset twice and it kept the new operating system any help would be nice before I call Verizon and request a new phone. Thank you. — Glenn
Solution: Hi Glenn. There are few guides in the web that offer downgrade to KitKat but we haven't tested their stability and effectiveness so we really can't recommend them to you. If you don't find Lollipop stable at this moment, we recommend that you clear the phone's cache partition, do a full factory reset and update ALL your apps.
If you want to know why the new Android is such a pain, please check this article, Why Android Lollipop Causes Problems.
Problem #2: HTC Sense stopped working after Lollipop update
Good morning.
Last night my phone showed the request to system update and I allowed it to update and went to bed. however, now my HTC Sense home refuses to work every time I press the button that would take me back to my home screen with my apps. an error comes up saying "Sense home has unexpectedly stop working . Would you like to send a report? ". I don't know what to do, I can't see any of my apps and this is driving me crazy.  Your help would be greatly appreciated. Please and thank you. — Zaria
Solution: Hi Zaria. Many HTC users have reported this problem before when Lollipop was made avialable for HTC devices. The best way to resolve the problem is to delete the phone's cache partition. If you haven't tried doing it before, just follow these steps:
Shut the phone off.
Press and hold the Volume Down key.
Press, then release the Power key.
Make sure to keep holding the Volume Down button until the Android images are displayed on the screen.
Use the Volume Down button to go to Recovery.
Use the Power button to confirm Recovery.
Press Volume Up and Power simultaneously once you see the red triangle icon.
Use Volume Down again to go to Wipe Cache Partition and press the Power button to select.
Wait for the confirmation that the wipe has been completed.
Press the Power button to select Reboot System Now.
Problem #3: Lollipop-updated HTC One M8 can't connect to 3G
Hello. I live in Vietnam. I have a HTC One M8 Harman Kardon Sprint and this is a good device. I have just update to Android 5.0.2 and Sense 6.0 OTA update, but it can't connect to 3G. It only use 2G, how can I fix it?
Thanks for your help. — Thanh
Solution: Hi Thanh. Make sure that you have selected the 3G network mode under Settings>Mobile data>Network mode. Do not select 2G/3G auto option as this will empower the phone to pick the strongest signal from either 2G and 3G networks, resulting to fluctuations in your data connection. If you are unable to do for some reason, consider performing a factory reset.
Also, make sure that the SIM card you are using is provisioned to connect to 3G. If you are unsure on what to do, try calling your carrier.
Problem #4: Microphone stops working after updating to Lollipop
Hi. I have been having a problem with my microphone since the Lollipop update in February. Just called HTC and they are saying it's a hardware issue with the motherboard. Is this true? After reading forums there is talk of conflicting software. My microphone works on loud speaker but not on an ordinary phone call. Can you help ? — Brent
Solution: Hi Brent. Majority of problems associated with the new Lollipop update has been software in nature so we recommend that you do the standard
Software troubleshooting first before concluding that it's a hardware failure.
We suggest another article for Glenn above so please read it and follow our solutions. If nothing works, have your phone checked by a qualified technician.
Problem #5: Multiple apps do not open after updating HTC One M8 to Lollipop
Hello. I buy today a new HTC One M8 and now i downloaded every update. now after the Lollipop update the phone wants to start up again. when the Phone start up i get a message that some application have stopped and that some applications cause a error because they not responding. This message keeps up and up and ever goes away. i dont know what to do. Greetz. — Lorenzo
Solution: Hi Lorenzo. Even months after Lollipop was released, many apps are still not optimized to work with most devices slated to receive Lollipop. This is the main reason why HTC One users experience a lot of problems after the update. Please clear your HTC One M8's cache partition and/or a factory reset to ensure that you have a clean running firmware. After the factory reset, try to get rid of unused and least known apps as they are most likely not yet fully compatible with Lollipop.
Problem #6: Front camera not working when HTC One M8 was updated to Lollipop
I updated my HTC M8 manually using the PC to Lollipop. Everything works apart from the fact that my front camera seems disabled. It only displays 3 options (camera, video and panorama) front camera can't work even when I try using other apps. Already cleared the cache but it didn't help…….please help. — Luwemba
Solution: Hi Luwemba. Did you install any other third party camera app or any app that utilizes the camera? If you did, uninstall them and try again. The new Lollipop update is not designed to limit or remove the regular camera features of the phone so only third party apps can possible cause this issue.
Try restarting the phone in Safe Mode first to see if that will make a difference. If nothing changes, proceed to factory reset.
Problem #7: Apps keeps on loading on HTC One M8 without user intervention
Hi. Running HTC one m8 version 4.4.4 KitKat.
About a week ago I started getting pop ups on my phone. These are happening almost always when I use many 'normal' phone apps. ie. Before, during, and after calls, opening my photo gallery, opening the normal 3rd party apps- Facebook, Facebook chat, camera, sometimes just when I unlock the phone.
I haven't updated my phone because every time I do there's always an issue. I read in the forum that Lollipop is doing the same thing. I don't want to reset the phone if I don't have to. Especially if the problem eventually comes back.
I have tried deleting all apps short of a few that I've been using since day one. I've scanned for viruses, used airpush director. Nothing is fixing this.
Please help. This is so annoying. Thanks in advanced. — Kris
Solution: Hi Kris. An update (app or system) or a third party app may be the most plausible cause for this problem. There had been a few instances when some app updates interacts with core firmware features and functions and the only way to rectify problems afterwards is to uninstall them.
Please follow these steps and observe the phone for a few hours:
Press and hold the Power button until you get the Phone options on the screen.
Tap and hold Power off and wait until Reboot to safe mode is shown on the display. Release the button after Reboot to safe mode appears.
Tap Restart option from Reboot to safe mode
Wait for about 30-60 seconds to allow the phone to process the request. A Safe mode line will show in the lower left corner of the screen after the reboot.
Safe mode forces the phone to run only the pre-installed apps so it's a good way to narrow down the culprit.
Now if nothing changes, you have to perform a factory reset to see if that will fix the issue.
Problem #8: "Sense Home has stopped unexpectedly. An error report will be sent to HTC to help us improve our products" error keeps on popping up on HTC One M8
Good afternoon. I wrote a prior email earlier from which I received a response.  However I have received no further directive and now I'm without the use of my phone.
I purchased an HTC One M8 a couple of weeks ago and there was an update to it with the Jellybean I believe. From thereon, there's a popup notification in the middle of the screen stating "Sense Home has stopped unexpectedly. An error report will be sent to HTC to help us improve our products".
With this in the screen, I am unable to access the home button or any apps apart from settings.
The information on my phone is needed urgently.  Kindly assist me with this issue.  It is my first purchase ever if an HTC phone and one in which I felt I made an excellent choice.  I certainly wouldn't like to think otherwise now because I truly love it.
Looking forward to hearing from you urgently.
Thanking you. — Anna
Solution: Hi Anna. Please delete the phone's partition by following the instructions above. The error you are getting is a generic message when the Sense Home app fails to load properly due to outdated cache. Wiping your M8 cache will fix it.
To be safe, try to uninstall any other launcher apps like Nova Launcher, Buzz Launcher, Smart Launcher, etc. Some of them are known to cause slow performance and frequent crashing problems on HTC One M8.
Problem #9: HTC One M8 keeps getting redirected to Google Play Store to show apps
1) On starting home screen, a shortcut instruction on rebooting appears in black and white and refreshes without stop. Clicking on home button automatically calls a screen shot and it does this for several minutes. No action stops it, except at times power button.
2) I'm taken to Google Play where different Apps appear randomly without a request for download. — Frank
Solution: Hi Frank. Your device is probably infected by an adware or any other malicious software. Back up your personal data like photos, videos, contacts, etc and perform a factory reset. Once your phone has been wiped clean, make sure not to reinstall the same set of apps as some of them may have opened your phone for the virus. Install only mainstream, popular apps. Least known applications  and games often serves as backdoors for malwares so be careful when installing apps next time.
---
Engage with us
If you are one of the users who encounters a problem with your device, let us know. We offer solutions for Android-related problems for free so if you have an issue with your Android device, simply fill in the short questionnaire in this link and we will try to publish our answers in the next posts. We cannot guarantee a quick response so if your issue is time sensitive, please find another way to resolve your problem. 
When describing your issue, please be as detailed as possible so we can easily pinpoint a relevant solution. If you can, kindly include the exact error messages you are getting to give us an idea where to start. If you have already tried some troubleshooting steps before emailing us, make sure to mention them so we can skip them in our answers.
If you find this post helpful, please help us by spreading the word to your friends. TheDroidGuy has social network presence as well so you may want to interact with our community in our Facebook and Google+ pages.