Created by the children of legendary reggae star Bob Marley, all headphones from House of Marley strive to deliver excellent value in an environmentally friendly package. The newly released Rebel BT on-ear Bluetooth headphones have a lot in common with the company's previous model, the House of Marley Roar headphones, but they abandon the Jamaica-inspired aesthetic in favor for a more contemporary look.
As such, the Rebel BT directly compete with popular brands such as Skullcandy and Urbanears. It takes a lot to succeed in a category where customers expect a very high quality on a budget. Let's take a closer look at the bluetooth headphone to see whether they have what it takes to earn our recommendation.
Design and Build
The Rebel BT headphones share the identical shell with the Roar headphones, the non-Bluetooth version of the same headphones. That's certainly not a bad thing. Because House of Marley strives to achieve a "balance of durability and environmental sustainability," they favor eco-friendly materials and plastics derived from biodegradable sources. In fact, the frame is 70% bioplastic and the headband is partially made from a mixture of recycled silicone and rubber materials, which House of Marley calls Silicone Rubber Regrind.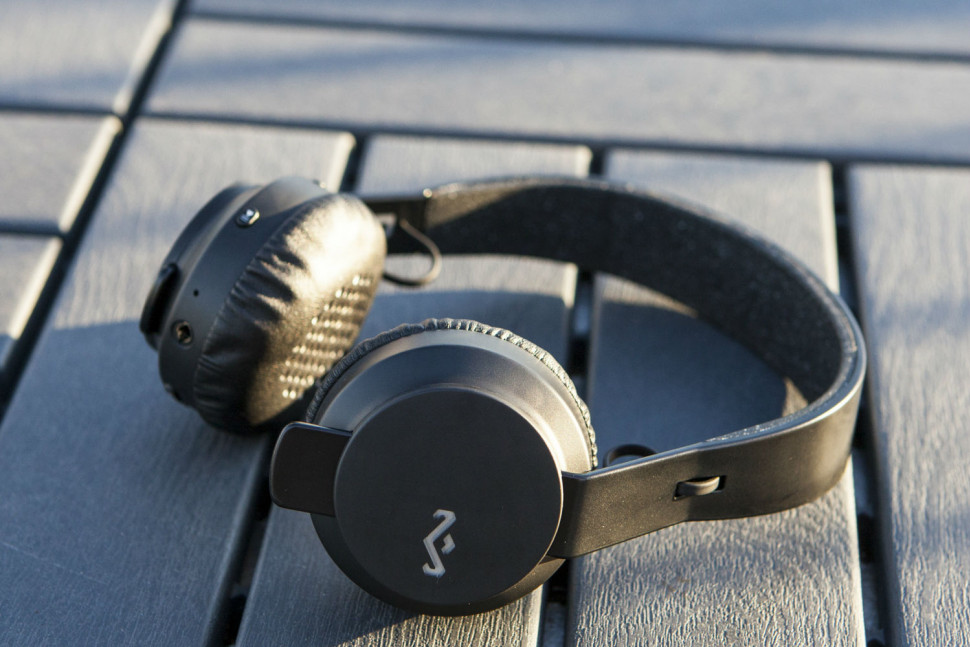 We predict that this alone will convince many customers to go with the Rebel BT – or any other headphones from House of Marley, for that matter – over manufacturers that see their bottom line as the only metric of success.
The Rebel BT are available in black, gray, and navy colors. They ship in a clamshell packaging made from recycled paper, recycled plastic, and other sustainable materials. The packaging is easy to open, and it even hides a nice set of accessories (more on those later).
Once you finally take the headphones out of the box, you immediately notice how light they are. We can tell you right now that wearing these for an extended period of time won't be an issue. That's also because the earpads sport ample padding, ensuring that your ears will feel cuddled and comfortable. In contrast, the headband has nearly no padding, but the lightweight construction makes up for it.
Unlike many other on-ear headphones, the Rebel BT don't make your eyes hot and sweaty. The earpads rest gently on top of your ears, allowing plenty of air in to keep you nice and dry.
Features
One of the biggest advantages of any Bluetooth headphones is that you can keep your smartphone safely in your pocket and use the volume controls built into the headphones, instead. The control on the Rebel BT are located on the right earcup, allowing you to play/pause your music, skip tracks, accept or decline phone calls, and more. The buttons are raised just enough so that you can always find them without too much hassle but not so much that they could be pressed by accident if you were to rest the headphones on a table.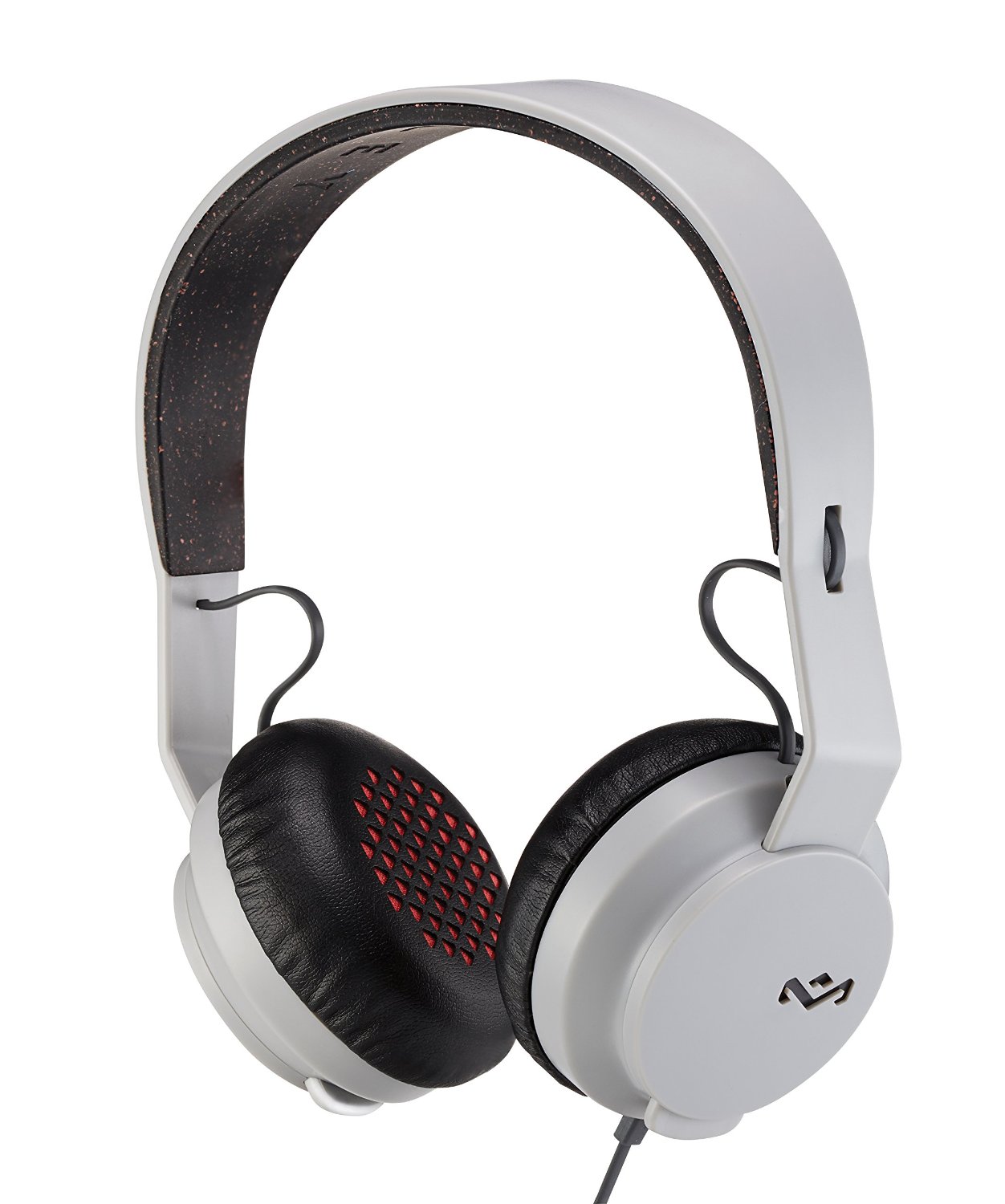 Included with the headphones is a removable cable with a microphone and single remote button for phone calls and music control. The gold plated plugs on both ends of the cable have proper stress relievers and seem like they will last a long time.
House of Marley don't advertise battery life as one of the selling points of these headphones – and for a good reason. The Rebel BT can only last about 8 hours of continuous wireless listening, which is nowhere near the 20 or so hours that you get with many headphones in this price range. Throw in another $50 and you are looking at 30-40 hours of uninterrupted music listening. The only upside is how quickly
the Rebel BT
can be charged back to 100%.
Sound Quality
The earcups hide a pair of 40-millimeter dynamic moving coil speaker drivers with 15Hz – 22kHz frequency response. Of course, with any wireless headphones, it's also paramount to have a strong signal free from noise. That's why House of Marley went with the latest Bluetooth 4.0 technology with A2DP for effective audio compression. The stability of the Bluetooth connectivity is really not an issue with the Rebel BT headphones, and you can pair them with your smartphone as soon as you turn them on.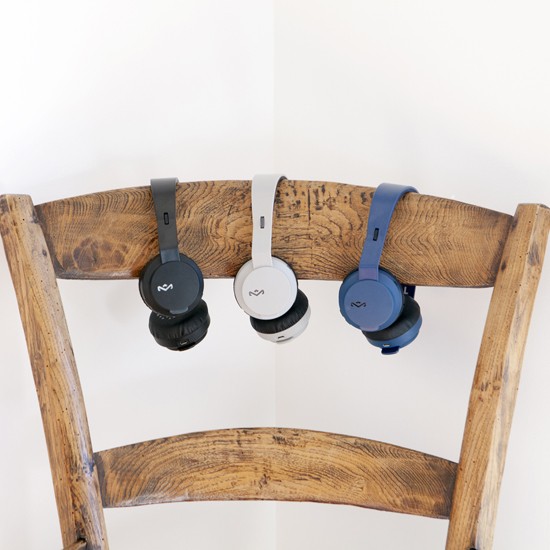 As far as audio quality goes, these headphones are unmistakably geared towards bass-fanatics. With just about any modern music genre, the first thing that will hit you is the powerful low end that extends very deep and always likes to take the central stage.
Highs are similarly impressive, being both precise and free from sibilance. Where the headphones fall short is the space between lows and highs. Vocals lack in clarity and tonal precision. Listening to classical music or modern jazz definitely wouldn't be enjoyable with these headphones, but it probably also isn't something that most owners would do.
When you increase the volume, it becomes even more obvious that bass runs through the fabric of the House of Marley Rebel BT headphones. They can get so loud that we could see someone using them instead of regular speakers.
The headphones don't leak almost any sound, so they can be used in public places and in the office setting. Their passive noise isolation is similarly impressive, effectively isolating you from the world around you.
Accessories
The eco-friendly box includes a cleverly designed hidden pocket that hides a set of instructions, cable with inline button and microphone, and microUSB cable for charging. The only thing missing is a pouch or case, but that's a rare sight in this price range.
Verdict