If your Google Pixel 6 cannot receive messages from its default messaging app or third party messaging app then this can be caused by several factors. It can be due to network signal issues, a software glitch, or a setting problem. To fix this you will need to perform some troubleshooting steps.
The Google Pixel is one of the newest Android smartphones to be released by Google this year. It is an excellent choice for users who want the stock Android experience. Some of its best features include a 6.4 inch AMOLED display protected by Corning Gorilla Glass Victus, Google Tensor chipset, and a 4614 mAh battery just to name a few.
Why would a text message not be received?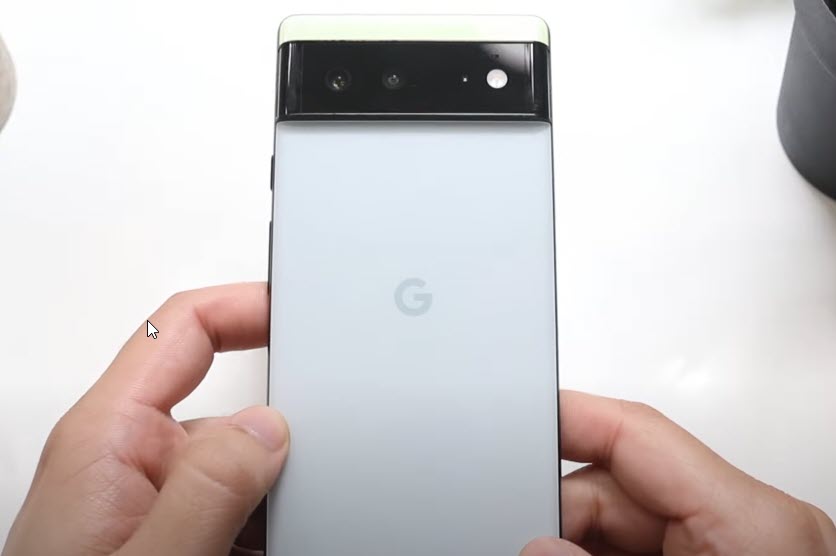 One of the issues that you might experience when using your Google Pixel 6 is when you can't seem to get any text messages on its messages app.
Take note that if your previous phone was an iPhone, you need to turn off iMessage before you start texting on your Pixel.
Here's what you need to do to fix this problem.
Solution 1: Check the Google Pixel 6 network signal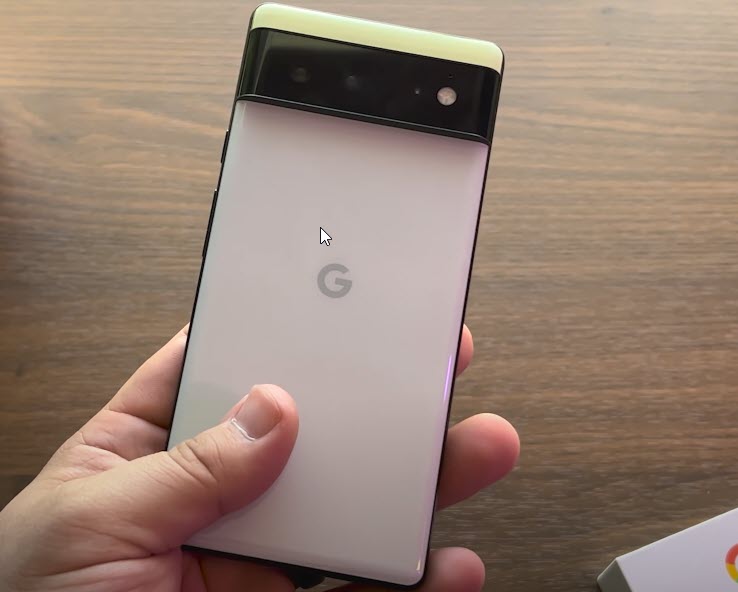 The first thing you will need to do in this case is to check if the phone is getting a strong mobile network signal. You can find the signal strength bar at the upper right side of the phone display.
The signal will be weak or non-existent if you are in a building basement or in an area outside the network coverage of your service provider.
You can try reconnecting the phone to your service provider by toggling the airplane mode switch. This will usually help get a good signal.
Toggle Airplane Mode
From a the Home screen swipe up to display all apps.
Navigate to Settings then Network & internet.
Tap the Airplane mode switch to turn it on On then after a few seconds tap on it again to turn it off.
Try checking if you can receive text messages using the messages app.
Solution 2: Perform a soft reset your Google Pixel 6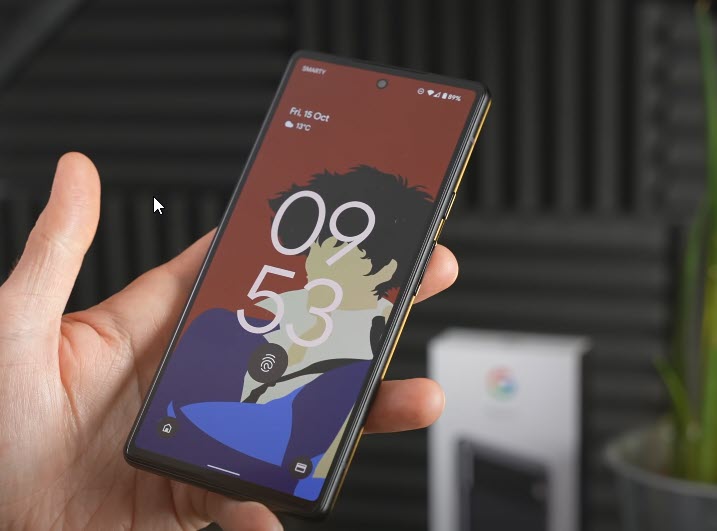 There's a possibility that the problem is caused by a temporary software glitch. In order to fix this you will need to refresh your phone operating system by doing a restart. This process will reload all of your phone services.
Your personal data, files, and apps will remain unchanged.
Soft reset
Push the Power button for a couple of seconds
When the power menu appears, tap on Power off option.
Wait for a few seconds then turn on your smartphone by pressing the Power key.
Once the soft reset is done try to check if you can receive a message using your Pixel 6.
Solution 3: Clear the messages app cache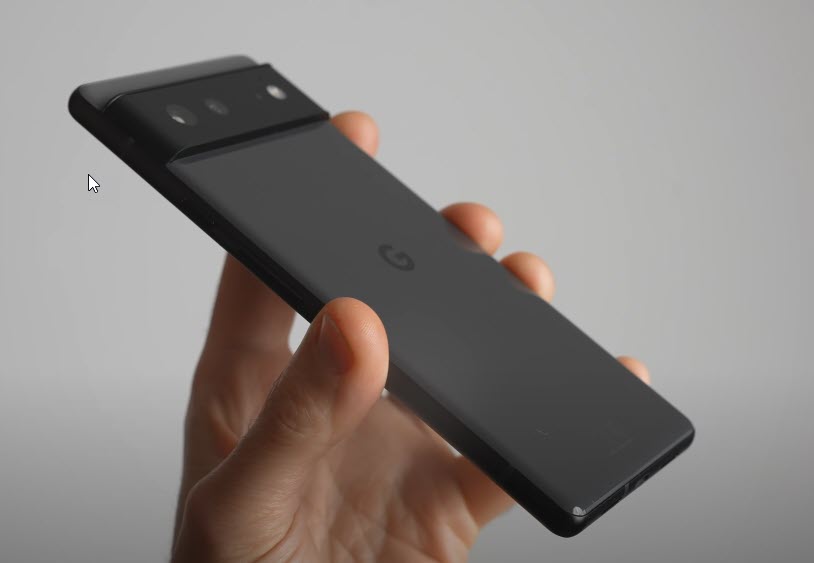 When the messages app has accumulated a lot of temporary data there's a possibility that it can become corrupted. When the app has corrupted data then this might prevent you from receiving any text messages.
To fix this, you will need to clear the cache of the messaging app.
Clear app cache
Tap the Settings icon.
Tap on Apps.
Tap on See all apps.
To show system apps, tap on Three vertical dots (More) at the top right corner and tap on Show system.
Select the Messages app.
Tap on Storage and cache.
Tap on Clear cache.
Once done, try checking if you can receive text messages.
Solution 4: Run the Google Pixel phone in Safe Mode
If you are using a third party messaging app and this has not been configured properly then there's a chance that this will cause the not receiving messages problem.
You can try to uninstall this third party app then create a text message and send it to yourself.
Safe Mode
Press and hold the Power button until the 'Power off' prompt appears on the screen then release.
Touch and hold Restart until the 'Reboot to safe mode' prompt appears then release.
Tap OK to confirm.
When the phone restarts, 'Safe mode' appears in the lower-left of the unlock / Home screen.
If you can receive text messages this mode then it is most likely caused by a third party messaging app.
You should try uninstalling this app then exit from Safe Mode and check if you are receiving text messages.
Solution 5: Reset the Google Pixel network settings
There's a possibility that your phone network settings have been changed or is corrupted. Resetting this setting to its default values might fix this problem.
Take note that this will happen when you perform the reset.
Stored Wi-Fi networks are deleted.
Stored tethered connections are deleted.
Paired Bluetooth devices are deleted.
Background data sync settings are turned on.
Data restrictive settings in applications that were manually turned on/off are reset to the default setting.
Network selection mode is set to automatic.
Preferred mobile network type is set to best.
Reset network settings
From the Home screen, swipe up to view your apps.
Tap Settings > System > Reset Options > Reset Wi-Fi, mobile & Bluetooth > Reset settings.
If prompted, enter your PIN or Password. Then tap the Next arrow.
Tap Reset settings again to confirm.
After performing this procedure try sending text messages to yourself and check if you can receive it.
Solution 6: Perform a factory reset on your Google Pixel phone
As a last resort, if the same problem still occurs, you should consider doing a factory reset. This procedure will erase your phone data and bring it back to its original condition.
Before proceeding it is highly recommended that you backup your phone data. Any photos, files, contact lists, or notes just to name a few that you have saved in your phone will be deleted so make sure to make a backup copy of these.
From the Home screen, swipe up to view your apps.
Tap Settings > System > Reset options > Erase all data (factory reset) > Erase all data.
If prompted, enter your PIN or Password.
Tap Erase all data. The device will reboot and begin resetting to factory settings.
Once the factory reset is complete try to send text messages to yourself and check if you can receive it.
Solution 7: Contact your service provider
If the problem persists then the issue might not be with your phone but with the network itself or it might even be caused by a damaged sim card.
You should contact your carrier to verify if there are any outages. you can also have them check if your sim card is provisioned properly.
Feel free to visit our YouTube channel for additional troubleshooting guides on various devices.