Google is known to be testing several features constantly in an attempt to bring newer and better features to its users. One such feature test has caught our eye thanks to 9to5Google who have reportedly found the ability to send voice guided text messages using Google Assistant even when the phone is locked.
This appears to be in testing and hasn't yet made it into the final release yet, so you may have to wait some time to see this on your Android devices. Previously when someone prompted Assistant to send a message, it would ask the user to unlock their phone first. However, as per the version accessed by 9to5Google, this prompt is completely missing and the message simply goes through.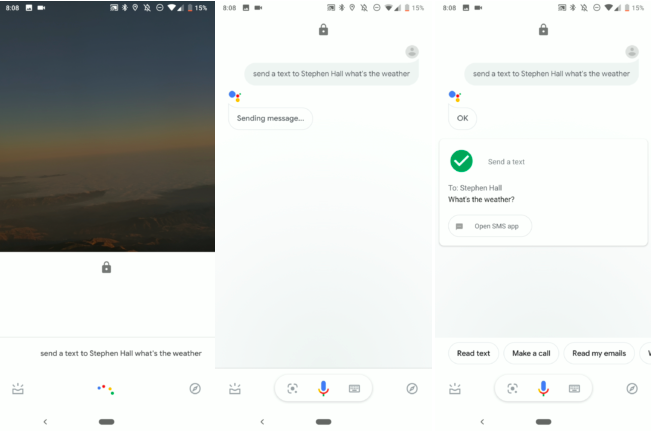 Bear in mind that this could be a major security headache for Google, as voice guided messaging on a locked phone can be a security nightmare in some cases. This is what Google has to figure out before making this a part of the default Google app. It's even possible that Google will ditch this feature entirely, which is why it makes sense that this isn't on the final release.
Or is this just another bug that's just appearing for a few users? Well, we don't know for sure, but be sure to try your hand with the latest version of the Google app. You may need to be a beta tester in order to see this feature, however.
Via: 9to5Google