Is Genshin Impact crashing when you launch it on the Epic Games client? In this troubleshooting guide, we'll show you the solutions to try if this game does work properly, or if it crashes frequently on you.
Reasons why Genshin Impact may be crashing
There are a number of causes that we can see if Genshin Impact keeps crashing. The reasons depend on how your PC is built, the condition of your software environment, and if there's any server-related problems.
How to fix Genshin Impact crashing on Epic Games?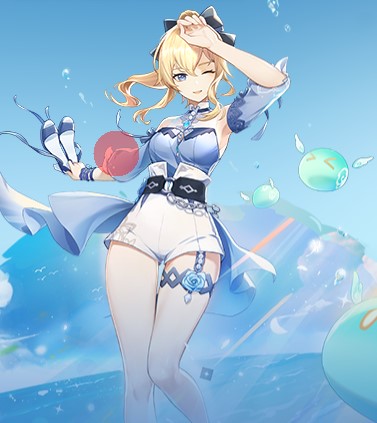 Below are the possible solutions that you can try if you find Genshin Impact not working properly and crashing on Epic Games launcher.
Fix #1: Check if your PC supports the game.
One of the reasons for game crashes is hardware limitation. If your computer does not meet the minimum system requirements of Genshin Impact, it won't likely run or crash frequently.
Make sure that your PC has met the following minimum system requirements:
OS: Windows 7 SP1 64-bit, Windows 8.1 64-bit, or Windows 10 64-bit (Windows 10 dev builds are not currently supported)
Processor: Intel Core i5 or equivalent
RAM: 8 GB
Direct X: DirectX version 11
Graphics card: NVIDIA GeForce GT 1030 or better
If you want play the game in much better graphics quality, you'll want to have a faster and more powerful PC build like the one below:
OS: Windows 7 SP1 64-bit, Windows 8.1 64-bit, or Windows 10 64-bit (Windows 10 dev builds are not currently supported)
CPU: Intel Core i7 or equivalent
RAM: 16 GB
Direct X: DirectX version 11
Graphics: NVIDIA GeForce GTX 1060 6GB or better
Fix #2: Install the latest graphics drivers.
One of the important ways to keep bugs at bay is to install the latest drivers for your graphics card. Check out the links below to know how to update your particular graphics card:
If you're playing on a laptop that does not have a discrete graphics card, you should ensure that you also update your Intel CPU.
Fix #3: Verify server status.
If Genshin Impact works normally while you're in the lobby, when browsing the main menu or settings but seems to crash only once you're in an already in an online match, it's possible that the cause of the problem is triggered by a bug in the match. Make sure that you check if there's any known server issues at the moment.
The best way to check quickly is to follow the official Genshin Impact Twitter account. 
The game's developer also has an official social media accounts for Facebook, Instagram and Youtube so you can follow them as well.
Fix #4: Try to use lower graphics settings.
If your PC is not primarily built for gaming, consider tweaking the Genshin Impact video settings. If you can run Genshin Impact without the crashes after you've changed the display mode or settings, it's possible that your PC is just running out of resources.
In this case, you want to ensure that you only run this program after you close other apps. This makes it easier for the system to allocate the required resources and prevent crashes.
Fix #5: Repair Genshin Impact game files.
In case there's a problem with the game data, you can try to repair them by using the Verify tool in the Epic Games launcher. This is similar to the Steam Verify Integrity of Game Files tool. Here's what you need to do:
Close Genshin Impact (if you're running it).
Open Epic Game launcher.
Select Library on the upper left.
Below the game tile, click on the three-dots.
Select Verify.
Wait for the process to finish.
Launch Genshin Impact and check if it still continues to crash.
Fix #6: Delete and install again.
A drastic solution that you can try, if none of the fixes above have helped, is to reinstall Genshin Impact. While it's not a 100% guarantee that the game may work normally afterwards, it's worth doing at this moment since there's nothing much that you can do.
OTHER INTERESTING ARTICLES:
Visit our TheDroidGuy Youtube Channel for more troubleshooting videos and tutorials.