Here's another list of #GalaxyS6 issues we've covering for you today. We hope that both issues and solutions in this material can help in educating more and more Android users. Should you not find this post helpful, try to visit our main Galaxy S6 troubleshooting page at this link.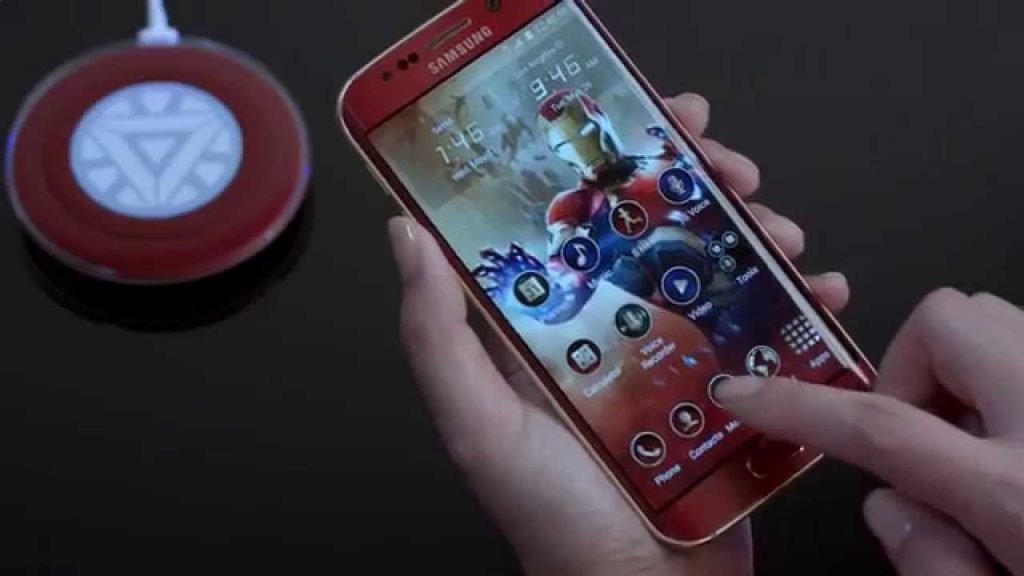 If you are looking for solutions to your own #Android issue, you can contact us by using the link provided at the bottom of this page, or you can install our free app from Google Play Store.
When describing your issue, please be as detailed as possible so we can easily pinpoint a relevant solution. If you can, kindly include the exact error messages you are getting to give us an idea where to start. If you have already tried some troubleshooting steps before emailing us, make sure to mention them so we can skip them in our answers.
---
Problem #1: Galaxy S6 Active died while listening to music | Galaxy S6 Active won't turn back on after it died while listening to music
I have seen various posts somewhat describing what I've been experiencing with my Samsung Galaxy S6 Active, and I've had two friends whom have owned these phones who had the same problem. After having the phone (it was a gift) for 3 months (August-November), it died as I was listening to music with the phone sitting in the passenger's seat of my car uninterrupted by anything around it. I was unable to get it back on. I switched back to my old S4 Active that the motherboard is crashing in, since that's my only choice. Since the crash, I've only been able to boot it into download mode. When it's plugged in I only see the grey battery with a lightning bolt which stays even after unplugging it, and it will get stuck on the Galaxy S6 Active screen. I've seen things about flashing it, but I don't want to ensure it will never work again, so I'm afraid of that.
I contacted Samsung customer support and they wrote back the same message twice saying something about the home button being scratched (I never said anything about the home button, this didn't make sense). They were unhelpful. I took it to AT&T, they were absolutely unhelpful and knew nothing about download mode. I took it to three separate repair places and they were unable to reboot it (although they seemed like they didn't want to try because a female in her mid-20s obviously doesn't know anything about phones and should just buy a new one). The retailer of the phone said that the purchaser didn't get the extended warranty so it didn't go past 30 days (it had been 89). I can't afford a new phone and just want some answers. — Sarah
Solution: Hi Sarah. We've documented a lot of cases similar to what you're experiencing right now but the fact is, not all of these cases had the same cause.
What you're experiencing is the result of something deeper and reasons for this type of issue varies a lot. A lot of times, doing the solutions are even easier than diagnosing the issue itself, especially if hardware malfunction is involved. Reasons for a smartphone that fails to boot normally includes:
an unknown software glitch (usually after the phone has been rooted or its software modified)
a corrupted bootloader (usually after the phone has been rooted or its software modified)
a broken power button
a damaged battery
a damaged charging port resulting to failure to charge the battery properly
unknown motherboard issue
As far as troubleshooting of this issue is concerned, the steps depend upon the circumstances. For example, you may be able to only boot the phone to download mode but not in recovery or safe modes. This means that you will be unable to do two important potential solutions — wiping the cache partition and factory reset — as well as observe the phone in safe mode. It also means that the only remaining possible solution on your level is to try to flash a stock firmware. If that won't work, the most likely cause is hardware malfunction, which can only be addressed by either a repair or replacement.
If you can't get help from official channels (from Samsung or AT&T), then you must try to do manual flashing on your own. Step-by-step instructions vary slightly depending on the phone model so make sure that you follow them faithfully to avoid bricking your phone for good. We suggest that you use Google to look for a guide on how to do this for your phone model.
Problem #2: Galaxy S6 turning off and freezing by itself
Hello, I've been having major issues with my Samsung Galaxy S6. For the last week or so, it keeps turning off and restarting on its own, or gets frozen so I have to restart it manually. I've done a complete reboot at least 3 times and it doesn't seem to help. However, I do restore all the apps, contacts, etc that were previously on my phone so I don't know if the issue is in whatever files or apps I may have. I've also tried using it in Safe Mode and the problem still occurs. Is there any way to fix this issue? My phone is absolutely necessary for work so it's very stressful to think about my phone just not working and I can't afford a replacement right now. — Paola
Solution: Hi Paola. A freezing issue is usually a manifestation of a deeper problem such as overheating, bad hardware, or sometimes, app or software glitch. If nothing changed after you've factory reset the device, or when it's on safe mode, the most likely reason for the problem must only be a hardware error.
As mentioned above, an overheating motherboard can cause lock up or even outright shut downs so if you noticed that your phone has become too warm to touch lately, it may be overheating. Now, overheating can sometimes be a sign of an even deeper problem, which is usually difficult to diagnose so if the phone seems to get too warm when you use it, or even when it's not under load, the best thing that you can do is to consider repair or replacement. There's no software hack that can solve a hardware problem so even if you don't have the resources to do repair or replacement now, you still must consider it if you want to have a working phone. Our blog does not provide hardware support because it can be demanding for a user. Do-it-yourself repairs needs special kits to run a series of tests that only trained professionals can do. Not doing these tests can sometimes result to other problems to appear after a repair session. Also, we don't want users to permanently brick their phone should they commit a mistake. Like it or not, you're better off having a professional handle hardware repairs.
Problem #3: Galaxy S6 not receiving group messages from certain contacts
Hi! I am having a really frustrating and bizarre issue with my Samsung Galaxy S6. My phone does not receive texts from certain, specific people. These people all receive texts from me, but when they reply, I don't get their texts. If I am on a group text, the others in the group will get their reply but I won't. There are maybe 12 or so people who send me texts and I never receive them.
I did a lot of troubleshooting on my own and went to the AT&T Device Center, where the tech person spent an hour (some of it on the phone with another specialist) trying to figure it out and they couldn't. So they deemed my phone defective and sent me a new one and I am having the EXACT SAME PROBLEM receiving texts from the EXACT SAME PEOPLE on this phone. I am just this close to throwing in the towel and going to the iPhone dark side because I can't find any solution to this problem. Any ideas??? — Julie
Solution: Hi Julie. There are a number of factors why you are not receiving SMS responses. To get to the bottom of the issue, makes sure that you examine the following questions and try to find answers on your own. One of them must be causing this trouble.
Are you having problem receiving SMS from iPhone users, Android users, or both?
Keep in mind that iPhone users usually use the default iMessage app when sending and receiving SMS and MMS. iMessage is a closed environment and only works on devices running iOS devices only. That means that even if they'll receive your SMS but they'll respond using iMessage, their device may send their response to Apple server only, and not outside of it. To determine if this is the case, ask the contacts you're having trouble with how they respond to your text message. This issue can happen if you previously used an iMessage on your Apple device but transferred your SIM card or phone number to your Galaxy S6. you must deactivate iMessage first before using your phone number or SIM card to your S6. There are two ways to deactivate iMessage, one is by using your existing iPhone and the other by going to Apple website.
To deregister using your iPhone, follow these steps:
Put the SIM card you transferred from your iPhone back into your iPhone.
Make sure that you're connected to a cellular data network (such as 3G or LTE).
Tap Settings > Messages and turn off iMessage.
Tap Settings > FaceTime and turn off FaceTime.
If you no longer have your iPhone or iOS device with you, follow this link.
On the other hand, if you're having problems with users who are using Android devices, the issue may not be necessarily from your end. Make sure that you tell them about the issue so they can also consult their carriers about it. We don't know the number of users you're having trouble with but you have to remember that text messaging is a two-way street. Issues can arise from both ends so if you've already done all relevant troubleshooting on your end, the issue must be on the other side.
If you have a problem receiving from both iPhone and Android users, it's very likely that the messaging app you're using may be the cause, or your carrier may not be delivering your SMS on time, or at all. The following troubleshooting steps must be done to help you narrow down the issue.
Wipe cache and data of your messaging app. The messaging app may be acting up so you want to bring it back to its known, working state by (1) wiping its cache, and by (2) virtually re-installing it via app data wipe (in this order). Make sure to observe how SMS works after you delete its cache. If the same problem occurs, proceed to app cache deletion. Wiping the messaging app's data will delete your SMS so make sure to create a backup first before proceeding. Here are the steps on how to wipe your messaging app's cache and data:

Open the Settings menu either through your notification shade (drop-down) or through the Settings app in your app drawer.
Navigate down to "Apps". This may be renamed to something like Applications or Application Manager in OEM skinned versions of Android 6.0.
Once in there, click on an application.
You'll now see a list of stuff that gives you information about the app, including Storage, Permissions, Memory Use, and more. These are all clickable items. You'll want to click on Storage.
You should now clearly see the Clear Data and Clear Cache buttons for the application.

Delete the phone's system cache. It's important that an Android device constantly uses an updated system cache. Not doing so usually results to all sorts of erratic app behavior so you make sure that you don't skip this step.

Turn off the device.
Press and hold the following three buttons at the same time: Volume Up key, Home key, and Power key.
When the phone vibrates, release the Power key but continue to press and hold the Volume Up key and the Home key.
When the Android System Recovery screen appears, release the Volume Up and Home keys.
Press the Volume Down key to highlight 'wipe cache partition.'
Press the Power key to select.
When the wipe cache partition is complete, 'Reboot system now' is highlighted.
Press the Power key to restart the device.

Try using another messaging app. If you're using the native Samsung messaging app, or your carrier-provided app, the next good thing to do is to use a different one. There are a number of free, quality messaging apps in Google Play Store that you can try so you can compare how it behaves. If the second app behaves similarly to the first one, you should consider the ultimate troubleshooting step, factory reset.
Factory reset your phone. Factory reset can fix a lot of software-caused problems so if everything else fail, you should not hesitate to perform it. Like wiping a messaging app's data, factory reset will delete everything you store in your phone's main storage device (but not the SD card) so make sure that you save a copy of your irreplaceable files such photos, videos, contacts, to another device before proceeding. Here's how it's done:

Turn off your Samsung Galaxy S6 Edge.
Press and hold the Volume Up, Home and Power keys together.
When the device powers on and displays 'Power on logo', release all keys and the Android icon will appear on the screen.
Wait until the Android Recovery Screen appears after about 30 seconds.
Using the Volume Down key, highlight the option, 'wipe data/factory reset' and press the Power key to select it.
Press the Volume Down button again until the option 'Yes — delete all user data' is highlighted and then press the Power key to select it.
After the reset is complete, highlight 'Reboot system now' and hit the Power key to restart the phone.
Factory reset should fix whatever issue you're having as long as it's software-related, which means that an error occurs ON YOUR PHONE everytime your carrier tries to deliver SMS. If nothing changes after a factory reset, proceed to the next question.
Is this issue happening when you are trying to wait for a regular SMS or group message?
There's difference between a regular SMS and a group message. In a group message, both parties, that is the sender and the receiver, must have compatible systems in order send and receive messages successfully. That means that you will only receive a group message from your contacts if you and them are using the same or similar messaging system that can talk to each other. Even if you create a successful group message and you send your message as such, a recipient that may be using iMessage may only be able to send you a response as a regular SMS, not as a response to your group message. This is the usual reason why responses are received as individual SMS rather than as a group. Keep in mind that even if all recipients are using an Android device, their carrier may or may not support group messaging, resulting to again, individual responses on your end.
If you're receiving regular SMS response to your group message, that's a sign that the recipient's system does not recognize your message as a group message.
A workaround for this issue is available but it requires that both parties must have the same app. Some apps that allows inter-platform group messaging includes Google's Hangouts, Facebook's Messenger, Viber, to name a few. If group messaging is an important tool for you, you have to convince your contacts to use similar apps.
On the other hand, if you're having trouble receiving responses from regular text messages you sent, there may be an issue on your carrier's end causing it, especially if you've already tried all troubleshooting steps above. Make sure to let them know that you're missing text messages from certain contacts so they can check their system. There's nothing third party technicians like us can do in this situation so your only hope is your wireless service provider.
Problem #4: Galaxy S6 fingerprint lock not working
Hi there. I have been having this issue for a while now and since I get my office pages as SMS it is causing me a lot of inconvenience. It might have started with an upgrade almost a year ago. A normal MMS comes fine but most of the messages that come from my company come as MMS and say" New MMS message to download: since is 1KB, expires…" Even when I tap to download, it fails. I have tried all suggestions including turning WiFi off but to no avail. The problem is I am not getting some important messages from my workplace and have to use alternate means to find out what it was. I tried to work with T-Mobile but they don't have an answer. I have already tried clearing cache etc. I have tried various messaging apps and currently using Hangouts.
PS: Another issue is related to fingerprints not being accepted on device reboot. I was reading somewhere that Android decided to not support the feature. Not sure if this is true but yes I need a password on every device restart. — Javed
Solution: Hi Javed. We don't understand what you mean exactly by "office pages" and in general, the main issue you're describing. Please get back to us with a more detailed description of the problem as well as the complete error message. You can also clarify what files are being sent as MMS by your company so we can check if this is a compatibility issue or not. Please be as detailed as possible and make sure to include all relevant information that may help us diagnose the issue.
For your secondary issue, we know for a fact that Galaxy S6 devices still support fingerprint lock. If you're having trouble setting up a fingerprint lock, the problem may be due to a malfunctioning fingerprint scanner (hardware issue), or an unknown software glitch on your phone. To see if it's a software issue, wipe the phone by doing a factory reset, then immediately try set fingerprint lock again. Factory reset will bring all software settings back to their known, working state and delete old sets of registered fingerprints. This means that fingerprint lock should work after you factory reset your S6. If your phone won't accept the newly provided fingerprint, or the set up won't go through at all, there may be a problem with the hardware.
Problem #5: Galaxy S6 not connecting to 4G mobile data network
My Samsung S6 isn't connecting to the 4G mobile data. I have had this phone for roughly 2 months and I bought it unlocked on Amazon. I got a SIM card from Straight Talk 2 months ago when I first got the phone and I put it in and texting and calling was working but the 4G wasn't working. I had a guy from a phone place look at it and he fixed the problem and it was working for a while, but I think ever since my phone had an update on it, it has been messing up again. I have the mobile data on and I still have GBs left to use up before the month is up. I also have it set up where it switches between WiFi and 4G LTE automatically. I'm not really sure what the problem could be but if you could assist me I'd be grateful. — Michelle
Solution: Hi Michelle. If 4G was working previously on this SIM, with the same SIM card in place, the cause of the problem must be the incorrect network settings on the device. Contact Straight Talk and ask them how to set the phone properly so it detects 4G network. Try to ask them what the correct APN settings should be before attempting to scan for 4G networks again.
Keep in mind that 4G networks may not be present in all locations where Straight Talk is active. Make sure that you also ask Straight Talk support is there's an available 4G network where you're at (not where the store is), so you'll know if this type of service can be used.
Other technical causes can, of course, be provided by your carrier only so make sure that you work with Straight Talk support.
Problem #6: Galaxy S6 can't download anything over wifi
Since Thursday the 26th of January, I noticed that my phone cannot download videos, photos, audios nor download any app in the PlayStore anymore via Wifi. It does download when I use my phone internet bundle. It does also download when I connect it to any other wifi except mine at home. The strange thing is that every other device like laptops, iPad and my wife's phone (iPhone 5) or any other phone does download via our wifi except my phone. I have called my internet service provider KPN several times but they couldn't locate where the problem is. I have reset the phone, the router or modem, did the factory reset of the phone and still problem is not solved. Could you please help me? — Samsun
Solution: Hi Samsun. It does appear as a router issue to us. Are you the administrator of your wifi network? If you are, make sure to reset all router settings back to their default state, making sure that there are no filtering systems in place that may discriminate your phone from connecting to Google Play Store servers. If you're not the router administrator, ask the right person to do the same exact thing to ensure that the router allows everything on your phone.
Once you've done that, make sure that you select Auto-update apps over Wi-Fi only option under Google Play Store app settings.
To see if a third party app (especially ones that can configure download activities of a phone) is to blame, try to boot the phone in safe mode. Here's how:
Press and hold the Volume Down and Power keys for 20 to 30 seconds.
Once you see the Samsung logo, release the Power key immediately but continue pressing the Volume Down key.
Your phone should continue booting up and you will be prompted to unlock your phone as usual.
You will know if the phone successfully booted in safe mode if the text "Safe mode" is displayed at the lower-left corner of the screen.
Remember, safe mode blocks third party apps and services so if the issue won't occur while safe mode is enabled, a third party app must be the culprit.
---
Engage with us
If you are one of the users who encounters a problem with your device, let us know. We offer solutions for Android-related problems for free so if you have an issue with your Android device, simply fill in the short questionnaire in this link and we will try to publish our answers in the next posts. We cannot guarantee a quick response so if your issue is time sensitive, please find another way to resolve your problem. 
If you find this post helpful, please help us by spreading the word to your friends. TheDroidGuy has social network presence as well so you may want to interact with our community in our Facebook and Google+ pages.