Having trouble with some of the installed apps on your #Samsung #GalaxyS5? This post may help. The tens of thousands of apps in Google Play Store can present quite a formidable potential source of issues to any Android phone. It's not surprising that many of our readers are continually asking our assistance to fix their app-related problems.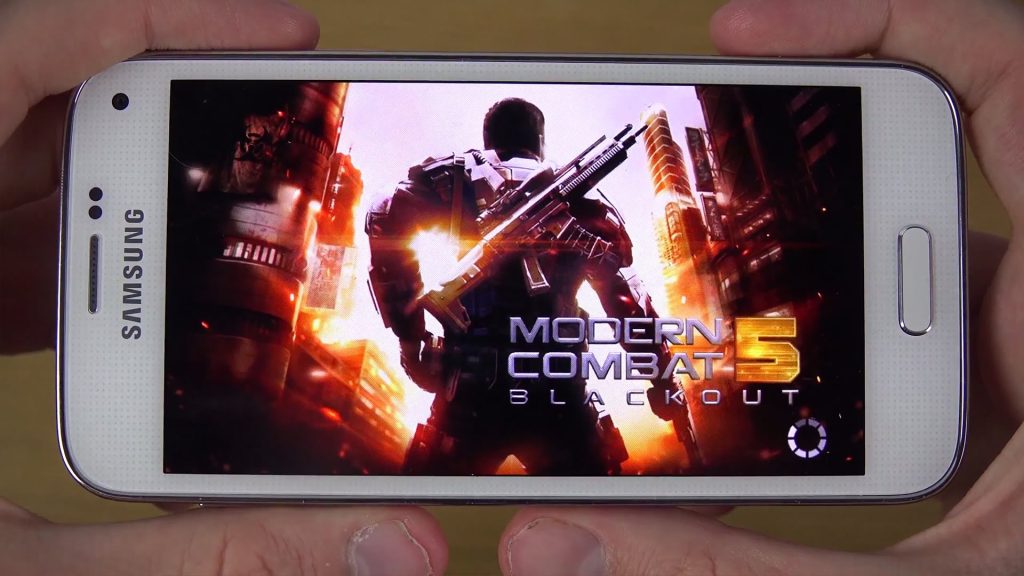 Below are five of such issues we received for the S5 alone:
If you have any other #Android issue, do not hesitate to contact us by using the link provided at the bottom of the page.
---
Problem #1: Samsung Galaxy S5 unable to access Gmail folders
My Google apps won't open. GMail, Play Store, Google Drive, and Photos all were affected. Since taking the following actions, some functionality has been restored; I can now access Photos and my main GMail, but not any of my Gmail folders. Play Store won't download any of the numerous updates that are waiting (this morning I couldn't even get it to open), and all my Google Drive folders show up on my phone, but I can't open any of them, either. This is what I have done:
Powered my phone off and on numerous times (after completing the other actions below)
Wiped the cache partition on my phone and rebooted the system
Checked for Android system updates (I am ok there)
Cleared the cache on the Google apps
Force stopped the Google apps
Removed my battery and microSIM card
Cleared the data for the Google Play app and restarted my phone.
Google Play started downloading updates after #7, but then it crashed with a blank screen. No error message. This is the second time it has down this. — Lori
Solution: Hi Lori. Have you tried booting the phone in safe mode to see if another app is causing this trouble? If you haven't yet, just follow these steps:
Turn the device off.
Press and hold the Power key.
When 'Samsung Galaxy S5′ appears on the screen, release the Power key.
Immediately after releasing the Power key, press and hold the Volume Down key.
Continue to hold the Volume Down key until the device finishes restarting.
Safe mode will display in the bottom left corner of the screen.
Release the Volume Down key when you see Safe Mode.
If all your Google apps and services (including Gmail email folders) work normally in safe mode, start removing apps from your phone until you have eliminated the cause.
Alternatively, you can also perform a factory reset and check how Google apps work afterwards. You must not install third party apps after doing a factory reset right away so you can verify this. Once everything is back to normal, install the rest of the apps.
If the problem happens again after a factory reset, consider uninstalling all third party apps until the problem is gone.
Problem #2: Galaxy S5 won't update Android and Google Play Store
I've already, over the course of 2 months, reported many times over. Battery removed and have CM BATTERY DOCTOR APP installed and use constantly and manually go and stop apps myself. Play Store is not allowing my apps to Update! I want to Update Play Store but it freezes and can't get to it.
Forgive my typos. This form is bouncing all over as I type and I can't keep the form!
Volume Down key won't reside page like norm?
I'm unable to update my OS so that I can also install apps. I get messages on the apps saying: Your device is incompatible. I just recently 3 days ago Uninstall CM CLEAN SWEEP for it froze and stopped working and no longer boosted and My WIFI drop to 1 bar of service 70% time and 3 bars 30%. I just install apps UC CLEANER it is far superior than CM ever was! way faster and my WIFI has speed up 50% faster! it no longer drops connection. — Kimberly
Solution: Hi Kimberly. We understand that you seem open to the idea of having multiple apps with identical functions installed. While this is generally okay, it does increase the chance of your phone being exposed malware or problems. And speaking of malware, we think that your phone may be hosting one as you are now unable to update a core app (Google's Play Store) and the operating system. Anything that prevents a device from updating the normal way is not good and it always benefits the user to become suspicious when it happens.
The best thing that you can do here is to ensure that your phone is cleaned via factory reset. If you haven't done this before, simply follow these steps:
Power down the Galaxy S5.
Press and hold the Volume Up button, the Home button, and the Power button together until you see the Android on screen.
Use Volume Down to highlight the wipe data/factory reset option and press the Power button to select it.
Use Volume down again to highlight Yes – delete all user data and press Power to select it.
Use the Power button to select Reboot system now.
When the S5 restarts it should be completely wiped and ready to set up again.
These phone issues may return after doing a factory reset if you will install the same set of apps afterwards. As you have known by now, apps can either make or break your device. There's no better antivirus or malware-detecting app to being careful what app you install.
We know how hard for users right now to know if an app can be trusted. With tens of thousands of items in the Play Store, there's just no easy way to catalogue all the good and bad apps. A good way to ensure that you are installing a relatively safe and reliable app is to stick mainstream ones. In general, least known or less popular apps can be labeled unreliable and must be avoided.
And one more thing. There's actually no need to install cleaner apps like the one you mentioned as they are usually redundant and doesn't do much at all. These type of apps are more likely to cause problems than provide benefits in the long run. If you want to maintain the normal performance of your S5, we suggest that you simply clear the cache of apps or the cache partition regularly.
Reformatting the phone's storage and SD card at least twice a year will ensure that you minimize the possibility of corrupt data from accumulating.
Problem #3: Missing voice memos after updating Galaxy S5 to Lollipop
I have many of the problems described by others in this forum since upgrading to Lollipop 5.0. The biggest issue I've had though, I have not seen addressed yet anywhere.
When I called both AT&T and Samsung, neither had heard of or were able to offer any solutions to fix the problem.
Immediately after upgrading to Lollipop, ALL OF MY VOICE MEMOS AND RECORDINGS SAVED IN THE PRE-INSTALLED VOICE RECORDER APP WERE GONE!
The app itself still worked though.
These recordings were normally saved as m4a files in my music files.  Even though all my music files were still there after Lollipop, the m4a Voice Memos were gone. I have looked everywhere anyone has suggested to find them with no luck.
I'm ready to do a factory reset to try to get rid of some of the other post Lollipop problems I keep having, but before I do, I'm hoping you will be able to help me find these very important missing files. Thank you for all of your great articles and info. — Nancy
Solution: Hi Nancy. We hope that the update did not mess up the file directory of your phone. Assuming that the files were stored in the default folder for voice recorder, these are the steps that you can do:
Install a third party app that allows you to view the phone's directory like the ES File Explorer.
Open the app and select the storage device that you used to keep the recordings and voice memos (either the phone's internal storage or SD card).
Look for a folder labeled Sound.
If the files were not deleted during the update, you should find them in this folder.
Problem #4: Where to find missing Galaxy S5 photos
So my phone recently died. I have an S5 Active. When I turned it back on, half my pictures and albums are missing. The camera album is working. However, my screen shot album was cleared completely. I saved a new one and the album reappeared. My downloads album is gone altogether. When I save a picture from my browser to my phone, I can see it in the status bar, even open it with Gallery, but it is saved NO WHERE that I can find. These pictures also are not backing up to Google photos. I'm not sure what is going on or where my albums went. Please help. — Falisha
Solution: Hi Falisha. To determine where the camera is saving your pictures, you must go under the camera app settings and tap Storage Location. By default, all photos are saved in the phone's internal memory but this may have been changed accidentally.
Like Nancy above, you can also use third party file explorers apps to help you find the pictures manually.
Problem #5: Fitbit and Redfin apps not working on Galaxy S5
I am having issues with a couple of apps. I just downloaded the Fitbit app, and I get this message "Network Operation Failed. You must have a network connection to sign up or login." 
I'm connected to Wi-Fi, I have rebooted, cleared the Chrome browser, rebooted, took out the battery and SIM card, rebooted, turned on Airplane mode, turned off Airplane mode, turned off and on Wi-Fi, turned off and on Bluetooth, rebooted, rebooted, rebooted!  Preferred network mode was set to Global, I changed it to LTE/CDMA, rebooted.  The Fitbit Flex is found on my Bluetooth, but when I click it, it says "Error Unable to Communicate with Flex." Visible to all nearby Bluetooth devices is checked.  I'm beyond frustrated.   
There is another app that started returning an error a couple of months ago, Redfin.  This app has been on my phone for more than 2 years with no issues. The message is different, so I don't know if it's related or not.  "An Error Occurred Sorry, a network error occurred while trying to perform your request.  Details:  java.security.cert.CertPathValidatorException: Trust anchor for certification path not found. — Beth
Solution: Hi Beth. Since you have at least two apps having similar network-related problems here, consider deleting the phone's cache partition and do a factory reset (steps provided above) if that won't do anything.
Here are the steps to clear the cache partition:
Turn the phone off.
Press and hold the following buttons together: Power, Volume Up and Home.
Release the buttons once the Android system recovery menu appears.
Use the Volume buttons to navigate to Wipe Cache Partition option.
Press the Power button to confirm selection.
Select Reboot System Now option after deleting the cache. Wait for the phone to reboot.
---
Engage with us
If you are one of the users who encounters a problem with your device, let us know. We offer solutions for Android-related problems for free so if you have an issue with your Android device, simply fill in the short questionnaire in this link and we will try to publish our answers in the next posts. We cannot guarantee a quick response so if your issue is time sensitive, please find another way to resolve your problem. 
When describing your issue, please be as detailed as possible so we can easily pinpoint a relevant solution. If you can, kindly include the exact error messages you are getting to give us an idea where to start. If you have already tried some troubleshooting steps before emailing us, make sure to mention them so we can skip them in our answers.
If you find this post helpful, please help us by spreading the word to your friends. TheDroidGuy has social network presence as well so you may want to interact with our community in our Facebook and Google+ pages.