Welcome to our focused troubleshooting series where we aim to resolve the #Samsung Galaxy #Note4 not reading microSD card issue. The good thing about this model is that it has the option to let owners further expand the storage space. If the 32GB internal storage space isn't enough to store videos, photos, music, and other files then a microSD card of up to 128 can be added to increase the storage space. Sometimes problems regarding this external storage will be experienced by owners of this device.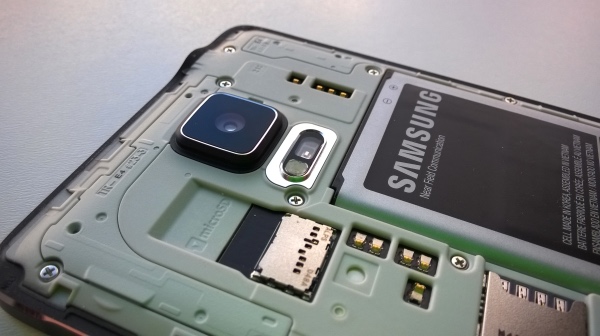 In this latest installment of the series we have selected several problems of this nature sent to us by our readers. We will be providing the necessary troubleshooting steps which we hope will help resolve the issue.
If you own a Samsung Galaxy Note 4  or any other Android device for that matter then feel free to contact us using this form. We will be more than happy to assist you with any concern that you may have with your device. This is a free service we are offering with no strings attached. We however ask that when you do contact us try to be as detailed as possible so that an accurate assessment can be made and the correct solution can be given.  
If you would like to browse the previous parts in this series then check out this link.  
Aside from sending us an email you may also reach us at our Facebook and Google+ social media accounts.
Note 4 Not Reading microSD Card
Problem: My sd card is not working I have a 32g and I have been using it for a while and a couple days it would not want to save anything and it won't show me my pics and wants me to reformat it and I don't want to losses my pictures thanks for your help.
Solution: You should let another device read your microSD card and check if the data can be retrieved. To do this, turn off your phone and take out the microSD card. Using a card reader or microSD card adapter connect your microSD card to a computer. Browse the contents of the card using the file explorer of your computer. If you can see the photos then there is still chance to retrieve them. Copy all of your data from the card to the computer. Once you have copied everything format the microSD card. You can then insert the card back to your phone and check if you can save data on it.
If your computer cannot read the microSD card then it may already be corrupt.
Note 4 With 256GB microSD Card
Problem: Bought a new 256gb Samsung sd card. Trying to transfer files from 32gb sd card to new 256 gb sd card on my mom's mac. Says can't read  some of the files. Please assist, oh is it true that the note 4 can only use 128 gb sd card? Thanks for your time.
Solution: The largest microSD card capacity that the Note 4 supports is up to 128GB. This means that you won't be able to use the 256GB microSD card on the device.
Regarding the transfer of data from the 32GB card to 256GB card how are you connecting both cards? Are you connecting the phone using a USB cord to the computer with the 256GB card connected using a card reader? If this is the case then try connecting both cards to your computer using a card reader then proceed with the file transfer.
Note 4 Copying Contents To New microSD Card
Problem: I have a rather old (4 years) SD card that I store all my photos and music on, as well as apps. I recently backed up all the photos and music to a separate hard drive. Since I have been reading lately that you can expect to get 2 years of use from an SD card before you might see some problems. So the question is this. If I by a new SD card, will all the photos and music go to the right place when I copy them from the hard drive to the newly installed SD card?  Hope you can help. I'm kind of old and moderately tech savvy. Thanks
Solution: If you copied the entire contents of your old microSD card to a folder in your computer then copy the contents of this folder to the new microSD card the files and folders will be in the right place.
Feel free to send us your questions, suggestions and problems you've encountered while using your Android phone. We support every Android device that is available in the market today. And don't worry, we won't charge you a single penny for your questions. Contact us using this form. We read every message we receive can't guarantee a quick response. If we were able to help you, please help us spread the word by sharing our posts with your friends.