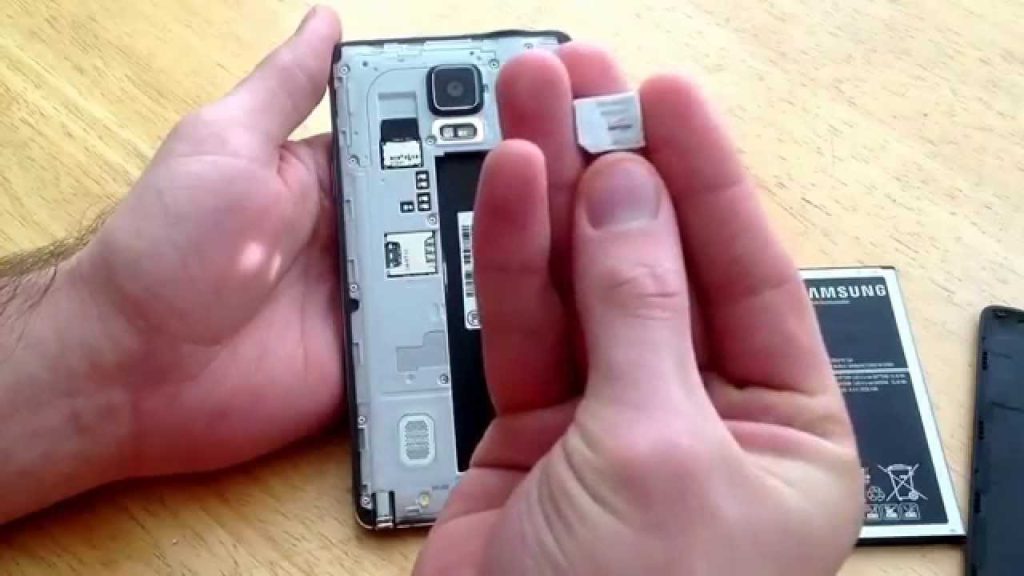 Here are the other #GalaxyNote4 problems we've compiled during the last few days. If you want to check out previously posted Note 4 troubleshooting posts, try to follow this link.
If you are looking for solutions to your own #Android issue, you can contact us by using the link provided at the bottom of this page, or you can install our free app from Google Play Store.
---
Problem #1: Galaxy Note 4 poor signal reception issue
From the very first day I had hardly any bars. Maybe one and possibly two if I went outside. Now when I go in my car it seems much better. One thing that is never great is the people I'm talking to ALWAYS SAY "I can't hear you. You're cutting out." This is a horrible problem and probably my biggest gripe. The phone is very slow, it won't stop scanning. When my computer was searching for it (Bluetooth) it finally found the Note 4 but listed it as having NO CARRIER.
I'VE SPOKEN to Cricket Customer Care 14 different times. They will tell me never to have the Wi-fi on the same time as my media but this phone does what it wants. If I untap mobile data, It just connects itself back – and even rechecks the box. I'm concerned that I don't have the latest software. I had an older Samsung and much smaller. Compared to the Note 4, it had excellent connection and people RARELY SAID " STOP I CAN'T HEAR YOU!!!"
i BOUGHT  the nano sim and it has the little case you have to put the sim into and then try your best to slide it in. I'm not positive it is making a great connection but I don't know where to buy a factory type SIM. (You know like it probably came with and they are larger).
In addition I have Comcast. The router worked fine with my 4 year old Samsung that I had before but I'm confused when I read about the best settings for that thing. It also bothers me that the phone still seems to be an AT&T phone and that I can't totally rid the phone of AT&T and all of the preinstalled apps that came with the phone. But I don't get any updates, etc. from Comcast. 
Also, in the past I did not update regularly. Do I need to have my settings set to just update on their own? I apologize for the stupid questions. I really need your help.
In addition, please don't hesitate to contact me with any questions. I have literally been walked through the setting of the APN at least 9 times. Then somehow they just disappear and I'm wondering why they don't stay.
One more thing…I have lived in my apartment for some time and I've had Cricket for a few years and not until I got the Note 4 did I begin having the connectivity problems at all.  Well, it will take you an entire week to answer all of my questions! I understand that you are very busy. Any help at all will be so greatly appreciated.  Thank you. — Teri
Solution: Hi Teri. The call problem that you have is probably caused by bad network reception in your place, or by a loosely inserted SIM card.  You have to isolate which of the two may be the cause before you can really fix the problem. If your phone shows low network signal bars inside your apartment, try to talk to your wireless carrier to see if there's a way for them to add special equipment to boost the signal.
Working on that SIM card may also help. Make sure to go to your wireless carrier store so you can ask one of the attendants to check if the SIM card fits snugly in the slot. If you don't have access to your carrier's store, try asking professional support from any electronic shop to see if they can help you ensure that the SIM card is connected properly.
Cricket Wireless is a subsidiary of AT&T so the firmware running on your Note 4 must that be of AT&T. You won't be able to remove AT&T apps unless you root the phone. We won't recommend that you proceed with rooting the phone though as it might give you more headaches than solutions.
Regarding updates, we believe that Cricket should be able to tell you if your phone runs the latest Android operating system right now. Please ask them for more information. Android updates must come from them and not from Comcast.
To check if another app or if an operating system bug is causing the troubles you have on this phone, try to do a factory reset. This will erase everything on your phone so make sure that you create a copy of your photos, videos, contacts, etc before you proceed. Just follow these steps:
Turn off the Galaxy Note 4 completely.
Press and hold the Volume Up and the Home keys together, then press and hold the Power key.
When the Note 4 vibrates, release both the Home and Power keys but continue holding the Volume Up key.
When the Android System Recovery shows on the screen, release the Volume Up key.
Using the Volume Down key, highlight 'wipe data / factory reset' and press the Power key to select it.
Now highlight 'Yes — delete all user data' using the Volume Down key and press the Power key to begin the reset.
When the master reset is complete, highlight 'Reboot system now' and hit the Power key.
The Note 4 will restart but it will be longer than usual. When it reaches the Home screen, then begin your setup.
Make sure NOT to install apps until you have observe the phone for at least 24 hours after doing a factory reset.
If nothing seems to change, call Cricket Wireless and ask for a replacement phone.
Problem #2: Galaxy Note 4 stuck in Samsung logo screen
I have a Samsung Galaxy Note. I usually switch it off at night and leave it on charge overnight and then in the morning it tells me the battery is 100%. I switch off the power and then usual practice is to power up my phone it started to power up but only gets as far as displaying 'Samsung' and I waited for 10 minutes – no change. I have read some of your notes about later versions of the Samsung Galaxy Note. So I tried taking out the battery for 10 seconds, also tried powering up with the power to the phone still connected and switched on. Also tried holding the menu key and then the power button to see if that would help – no luck. I also took battery out and held the power key for 1 minute to see if that would help but still no luck.
After trying all the processes above I still only get as far as the 'Samsung' word being displayed the word does go from a white display to a white with a slight blue background giving you the impression that it is trying to power up.
Hope you can help? — Don
Solution: Hi Don. If you've tried all hardware button combinations, the next step that you can do is to see if a bad battery is causing the problem. Otherwise, there might be another hardware malfunction (probably a failing micro USB port or a part) behind the issue. Try to call Samsung for possible repair or replacement.
Problem #3: Delay in sending text message on Galaxy Note 4 and other devices
Sending out messages (Text and MMS) takes anywhere from 10 min to 20 min, both on another Droid or Apple products; iPhone, iPads, Tablets Galaxy etc. Problem started few months ago, way before I installed the above App.
What I did so far:
Reset
Soft reset
Battery out
Changed SIM few times
The weird thing is that after the message goes thru, and I check with the recipient of the message, he/she already received the message while the "wait" is still circling on my phone.
On average the timestamp on the receiver phone is few minutes earlier than on mine.
When the message is delayed too long on my phone and I delete it and send it again, the recipient will get both messages.
At the  AT&T store they claim that something is wrong with the Antenna, which I found odd since I can make and receive calls, browse the Internet, and can do pretty much anything other than texting in real time. Please help. — Monty
Solution: Hi Monty. If you experience delays in sending text messages in multiple devices, the problem must be network-related. Your wireless carrier's message center may be experiencing problems so make sure to call their technical support team for assistance. Unfortunately, there's really nothing that you can do to resolve the issue yourself other than to wait until your carrier addressed the problem on their end. Letting them know of the issue should help them in a way confirm that the issue happening in a specific area.
Problem #4: Rooted Verizon Note 4 "Unfortunately com.android.app.flashBarService has stopped" error
Hi. I have a Rooted Verizon Note 4 and for almost a year now I have been getting an error related to my Multi Window (MW) and I can't seem to find ANY solution to it. I repeatedly see the error "Unfortunately com.android.app.flashBarService has stopped".  The only way to then get MW to work again is to reboot.
The best solution that I've read so far is to restart, then edit/remove all apps from MW and then restart again. That does get rid of the error, but as soon as apps are placed back in the MW menu it seems to crash again after about an hour or two.  I've even made sure to only try it with stock/bloat apps, AND IT STILL CRASHES!!!  Please help!  This is now driving me crazy and I'm hoping there is a way to resolve it WITHOUT having to do something as extreme as flashing another rom on top.  Please let me know what you suggest.  Thanks. — Tommy
Solution: Hi Tommy. We have not encountered on other Note 4s before so it may be an isolated bug as a result of combinations of software structure in your device. Try doing a factory reset via settings to see if that will a difference.
Problem #5: Galaxy Note 4 won't recognize any SIM card
I received the Galaxy Note 4 used, in perfect condition. When I got it the phone made phone calls and everything was normal. I went away for a few months so the phone just sat in my room untouched. When I came back to the phone, I went and got a new SIM card that matched my phone number and inserted it and ever since I powered the phone back on. After a few months of being off it will not read the SIM. I went through 3 brand new SIM cards before T-Mobile finally put the SIM into a different phone and the SIM card was fine. T-Mobile walked me through the factory reset of the phone and nothing they suggested worked and they basically could no longer help. I would really appreciate any help I can get. Thank you. — Catlin
Solution:  Hi Catlin. If your phone stops recognizing multiple working SIM cards in a row, here are two basic things that you can try first:
make sure the SIM is making contact with the pins (copper connectors on the SIM card slot).
if you think that the SIM does not fit snugly in the slot, put a scotch tape on the SIM to make it fits better
If these things won't work, try to delete cache partition. Here's how:
Turn off the Galaxy Note 4 completely.
Press and hold the Volume Up and the Home keys together, then press and hold the Power key.
When the Note 4 vibrates, release both the Home and Power keys but continue holding the Volume Up key.
When the Android System Recovery shows on the screen, release the Vol Up key.
Using the Volume Down key, highlight the option 'wipe cache partition' and press the Power key to select it.
When the wiping of the cache partition is finished, highlight 'Reboot system now' and hit the power key.
Of course, you can also do a factory reset to see if there's an operating system glitch is preventing the hardware driver to interface properly with the SIM card.
Some Android forums mentioned that flashing a stock ROM worked on their device so you can also try that. However, if you can have Samsung simply replace the SIM card slot for you, we highly suggest that you do that instead.
---
Engage with us
If you are one of the users who encounters a problem with your device, let us know. We offer solutions for Android-related problems for free so if you have an issue with your Android device, simply fill in the short questionnaire in this link and we will try to publish our answers in the next posts. We cannot guarantee a quick response so if your issue is time sensitive, please find another way to resolve your problem. 
When describing your issue, please be as detailed as possible so we can easily pinpoint a relevant solution. If you can, kindly include the exact error messages you are getting to give us an idea where to start. If you have already tried some troubleshooting steps before emailing us, make sure to mention them so we can skip them in our answers.
If you find this post helpful, please help us by spreading the word to your friends. TheDroidGuy has social network presence as well so you may want to interact with our community in our Facebook and Google+ pages.