In this troubleshooting guide, we will help what to do if your Samsung Galaxy Note 20 won't send MMS or picture messages. There are some procedures that you need to do to be able to determine the reason why the problem occurs and how to fix it.
MMS stands for Multimedia Messaging Service but basically, it's like a text message but with attachments. May it be in the form pictures, special characters or files. You can send an MMS from the texting app you often use in sending or receiving SMS messages.
However, you need your phone to be connected to the mobile data to be able to send and receive MMS messages and if you are on a prepaid plan, your account should have enough credits to be able to use the service. For postpaid plan users, you also have to make sure that your account is in good standing and that it's not barred from using the service.
In this post, we will guide you in troubleshooting your Samsung Galaxy Note 20 that can no longer send MMS. We will look into all possibilities and factors as to why this problem occurs on a premium device and rule them out one after another until we can determine the reason. It's easier to solve a problem if we know what caused it. So, continue reading as we may be able to help you fix your phone one way or the other.
What To Do If Your Note 20 Can't Send MMS
Most of the time, texting issues aren't really that serious. In fact, you may be able to fix this problem by simply refreshing your phone's memory. So the course of our troubleshooting will be to try the easy solutions first to see they're able to fix them. Then we'll go to other solutions that are a bit complicated by are also effective. With all that being said, here's what you need to do:
Forced Reboot
When it comes to problems that you can't explain what the cause is, the first thing that you need to do is to refresh your phone's memory. You can simply restart your Samsung Galaxy Note 20 to make everything work normally. But it's better to do the forced restart as it's more effective. Here's how it's done on your phone: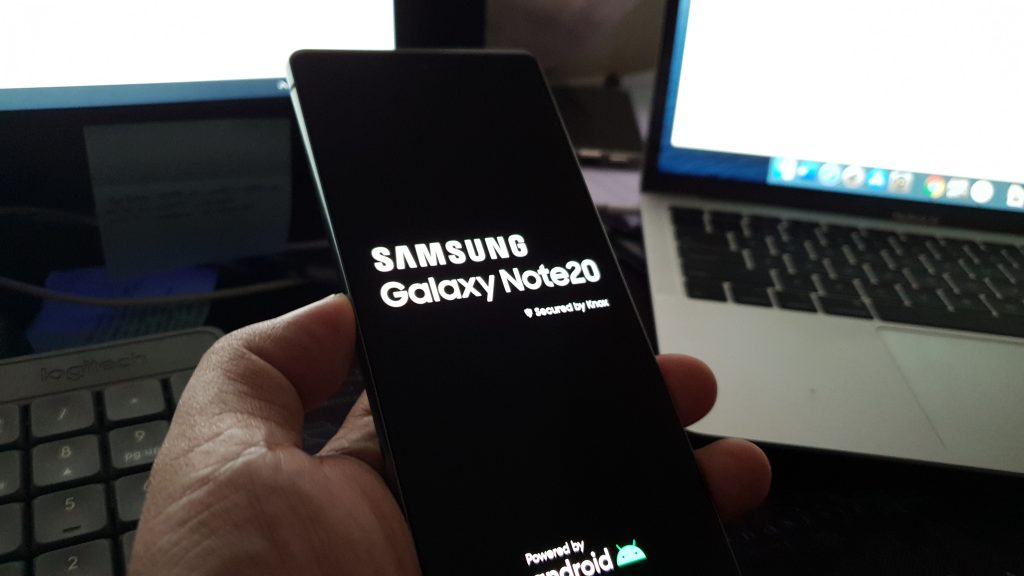 Press and hold the volume down button and the power key at the same time for 10 seconds. This will trigger your phone to shut down and power back up.
When the logo shows, release both keys and wait until the device has finished rebooting.
After the reboot, try sending picture messages to your own number to see if the problem is fixed.
Check For Signal
If sending text messages require your phone to be connected to your provider's network, the more that you need to have a stable connection when sending MMS messages. So the next thing that you need to do is check the status bar to see if your phone is getting a good reception.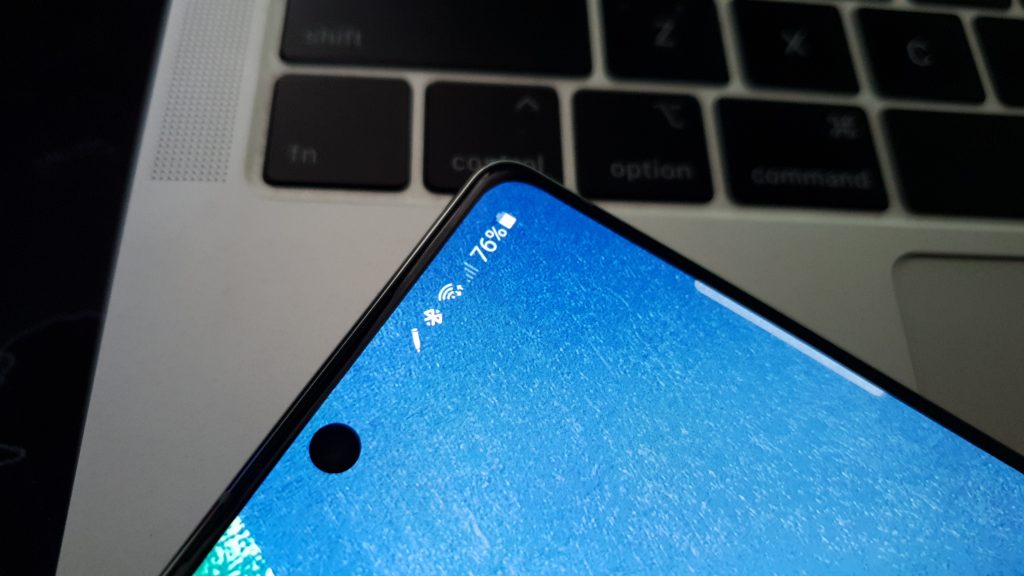 If you're getting 1 or 2 bars of signal, that might be the reason why you're not able to send MMS, especially if you're trying to send a big file.
After making sure it's not about the signal and the problem remains, then try the next solution.
Reset Messaging App
Another possibility is that the messaging app you're using is having some issues. For instance, if you're using Messages to send MMS and it keeps on crashing or closing by itself, then that might be the reason why your messages aren't sent. Here's what you have to do about it: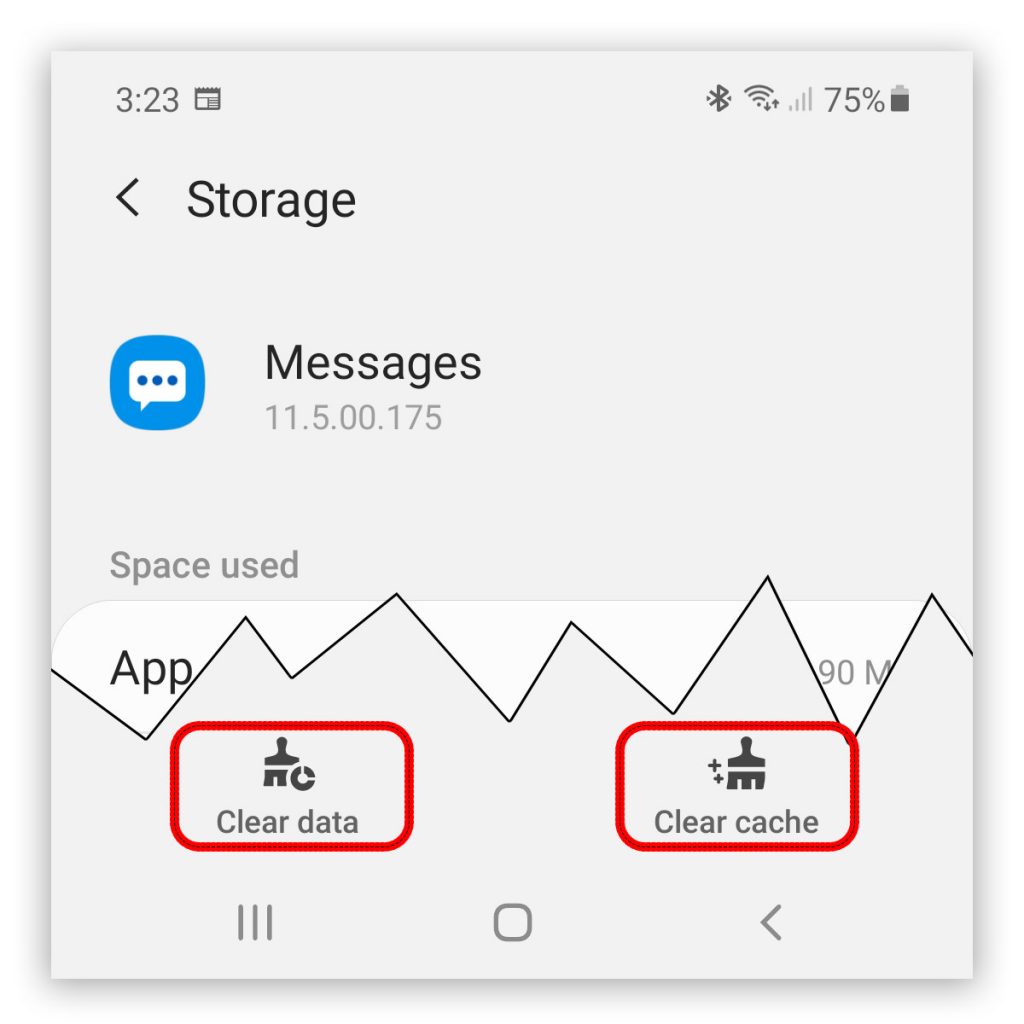 Tap and hold the messaging app, and then tap App info. You may also try launching Settings and tapping Apps before searching for the messaging app you use.
Select Storage.
Touch Clear cache at the bottom of the screen.
Touch Clear data, and tap OK to confirm.
After that, launch the app and try to send a message. If this doesn't fix the problem, then move on to the next solution.
Reset Network Settings
After doing the first three solutions and your phone is still not able to send (or receive) MMS, then it's time for a more complicated solution. It's possible that the cause of the problem is some network network services that don't work the way they should.
So what you need to do next is to reset all the network settings on your device. Here's how you do that:
Launch Settings. You may swipe down from the top of the screen and tap the gear icon, or simply tap the icon from the app drawer.
Scroll down to the bottom of the screen to find General management and tap on it.
Select Reset to view other reset options.
Look for Reset network settings and tap on it.
Tap the Reset settings button and if prompted, enter your security lock.
Lastly, tap Reset to proceed with the network reset.
After doing this, all the network services will be reset including the Access Point Names. Try sending an MMS to your own number and see if it goes through and if you can receive it.
Make Sure Your Account Is In Good Standing
Assuming your phone gets a good reception, with mobile data enabled, and you've already done the previous solutions to no avail, then it's time you seek help from your Service Provider. Call tech support and tell you can't send MMS messages for some reason. It's best to also let the representative know that you've already done the basic troubleshooting procedures including the network reset so that you won't have to do the same thing over and over.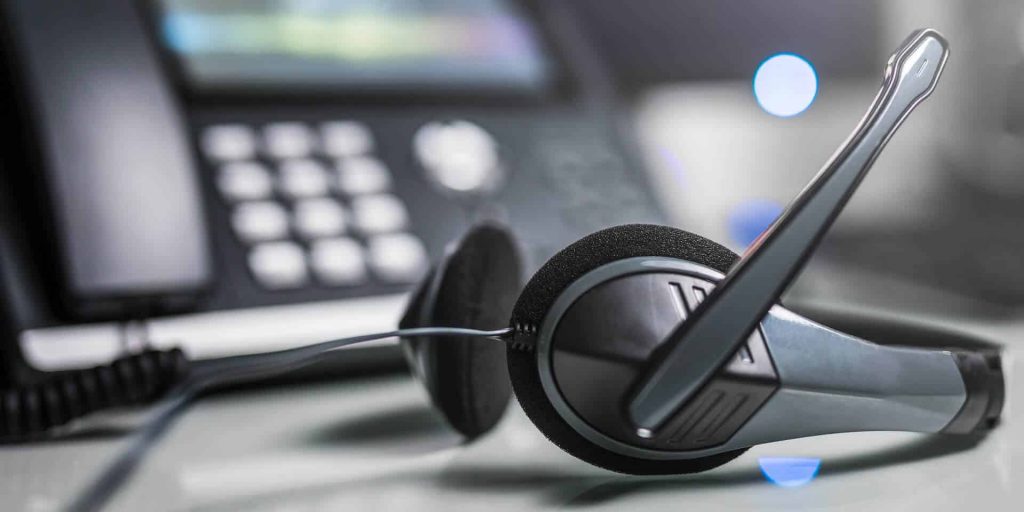 What we're trying to accomplish here is to know if your account is still in good standing and not barred from using the service. Also, if there's a problem with the network, you will be advised about it and they'll probably give you an ETA as to the resolution of the problem. If it's either an account or network issue, you don't have to do anything. Just wait and the problem will be fixed.
Factory Reset
There are times that an issue like this would require you to reset your phone. While on the phone with the representative of your service provider, ask them if you need to bring your phone to its factory settings. They will guide you to do so especially if your account looks good and that there's no problem with the network and yet you can't send MMS messages.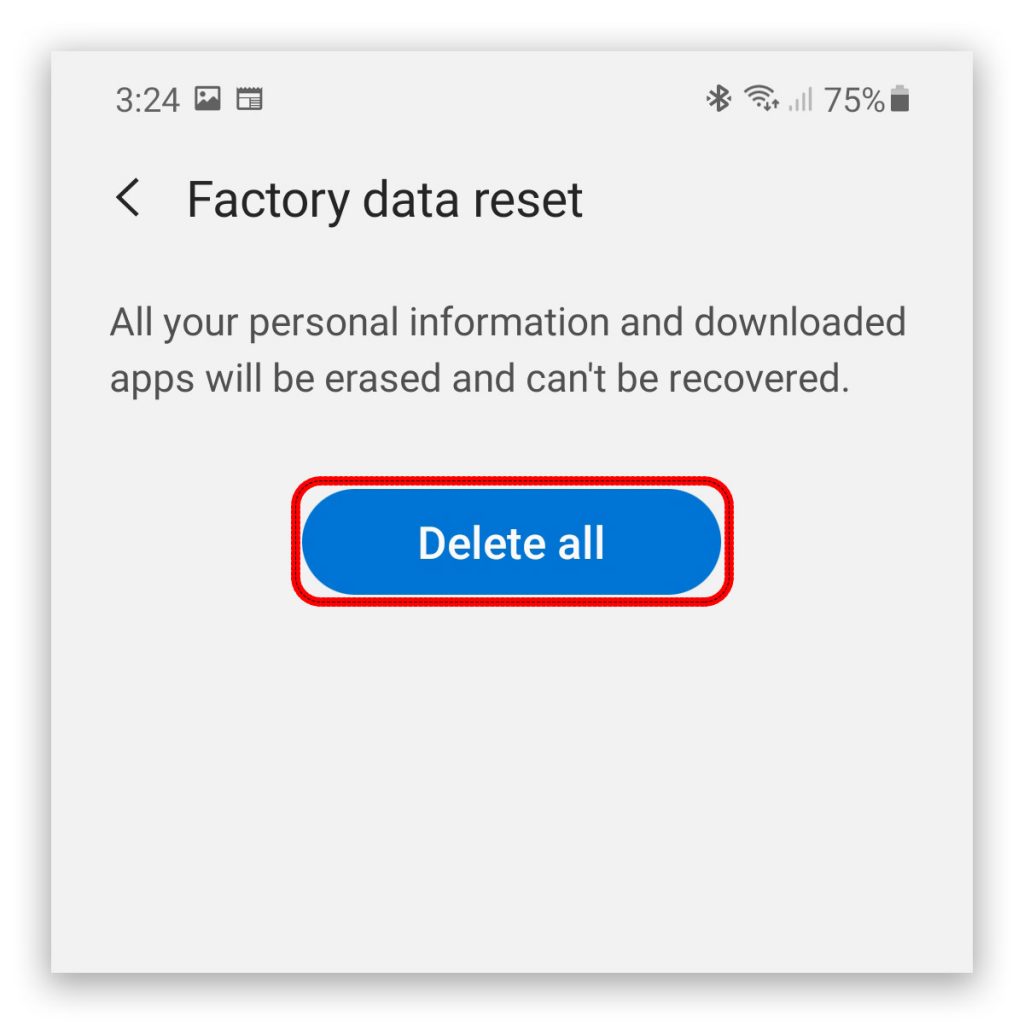 If you're required to do the factory reset, make sure to create a backup of your important files and data as they will be deleted during the process. You may not be able to retrieve once it's done.
And that's pretty much everything you need to do to if your Galaxy Note 20 won't send MMS. To sum it up, you just have to refresh your phone's memory and make sure mobile data is enabled. You also need to make sure the messaging app you're using is working properly. If that doesn't fix it, then call your service provider for help with your mobile phone.
We hope that this simple troubleshooting guide can help you one way or the other.
Please support us by subscribing to our YouTube channel. We need to support so we can continue creating helpful contents in the future.
ALSO READ: