In this post, we will show you how to enable the battery percentage on your Galaxy Note 20. There's only one way to do this and we will covert that together with some screenshots.
The battery icon on the status bar of your Samsung Galaxy Note 20 shows you an estimate of how much juice is left. However, it doesn't give you the exact battery percentage. If you're a new owner, you may not need to view the real battery level on your device, but if you travel a lot, it's probably a good idea to enable the battery percentage so that you'd know when to enable the power saving mode.
That's one of the reasons why this hidden feature is helpful; you'd be able to tell when to charge your phone and when to conserve battery. Continue reading as we may be able to help you one way or another.
Show Battery Percentage on Samsung Galaxy Note 20
If  you are wondering where to find the option to enable the battery percentage on your Samsung Galaxy Note 20, then it must be under Status Bar in Notifications. You cannot find it in the Quick Settings panel but you have to get into the Settings menu. Here's how: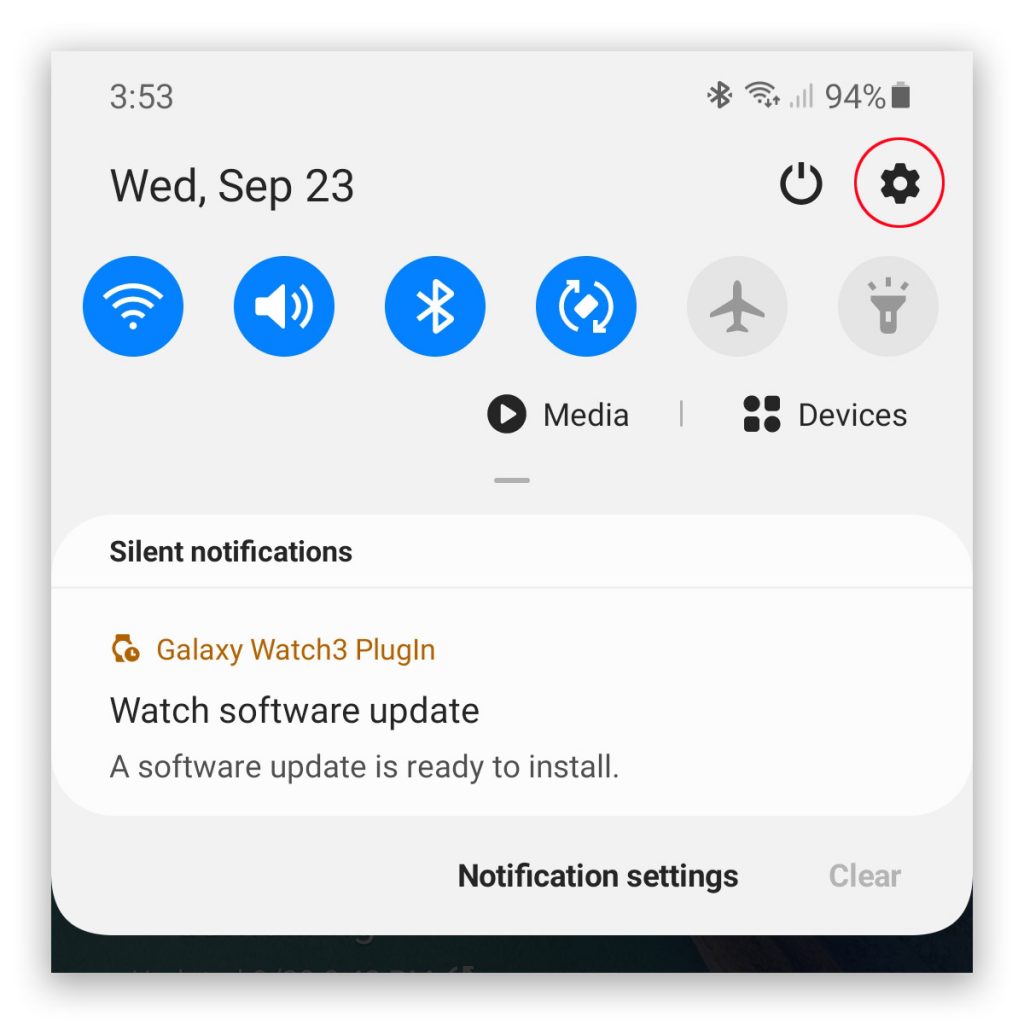 Swipe down from the top of the screen to pull down the Notification Panel, and then tap the gear icon. Alternatively, you can access the Settings menu by going back to the Home screen and swiping up from the bottom of the screen. This will pull the App drawer and then find and tap Settings.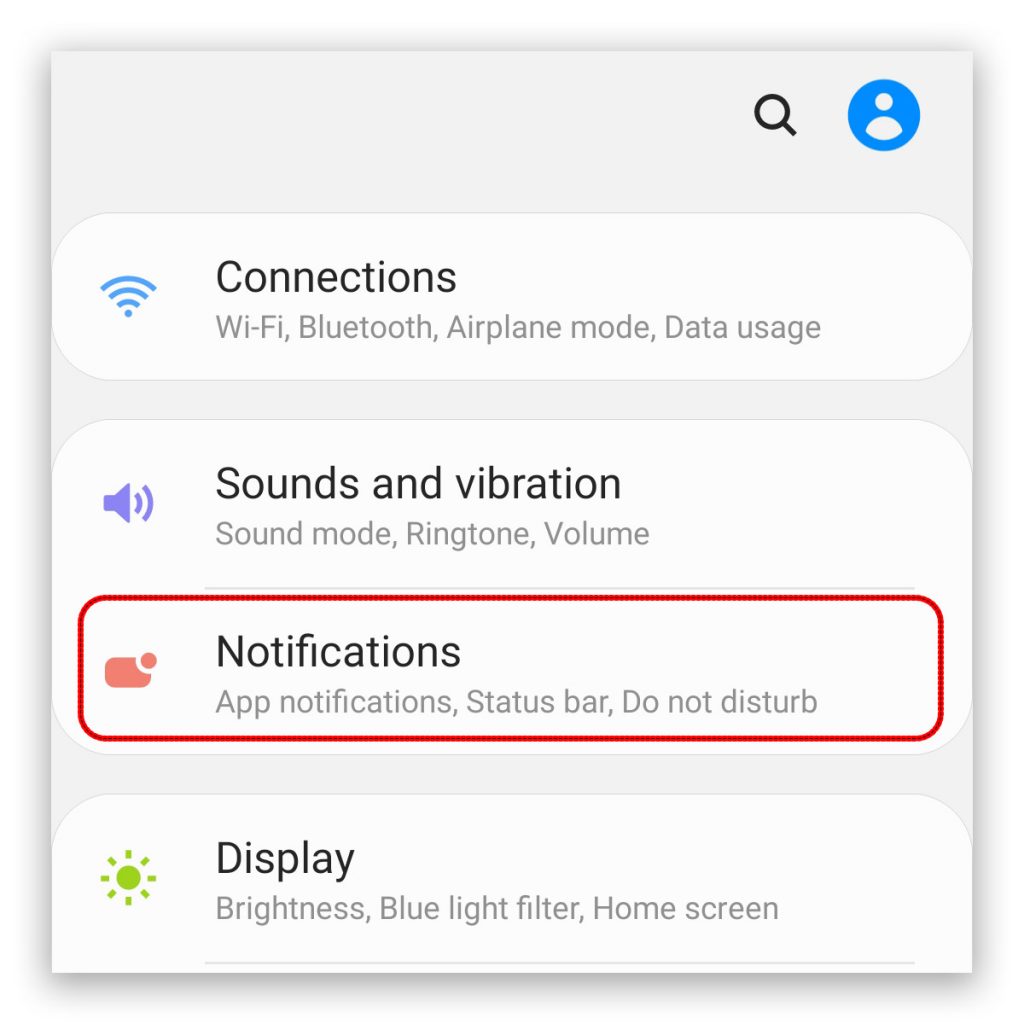 Once you're inside Settings, find and tap Notifications. This will show you a bunch of settings to customize your phone to behave in a certain way when notifications are received.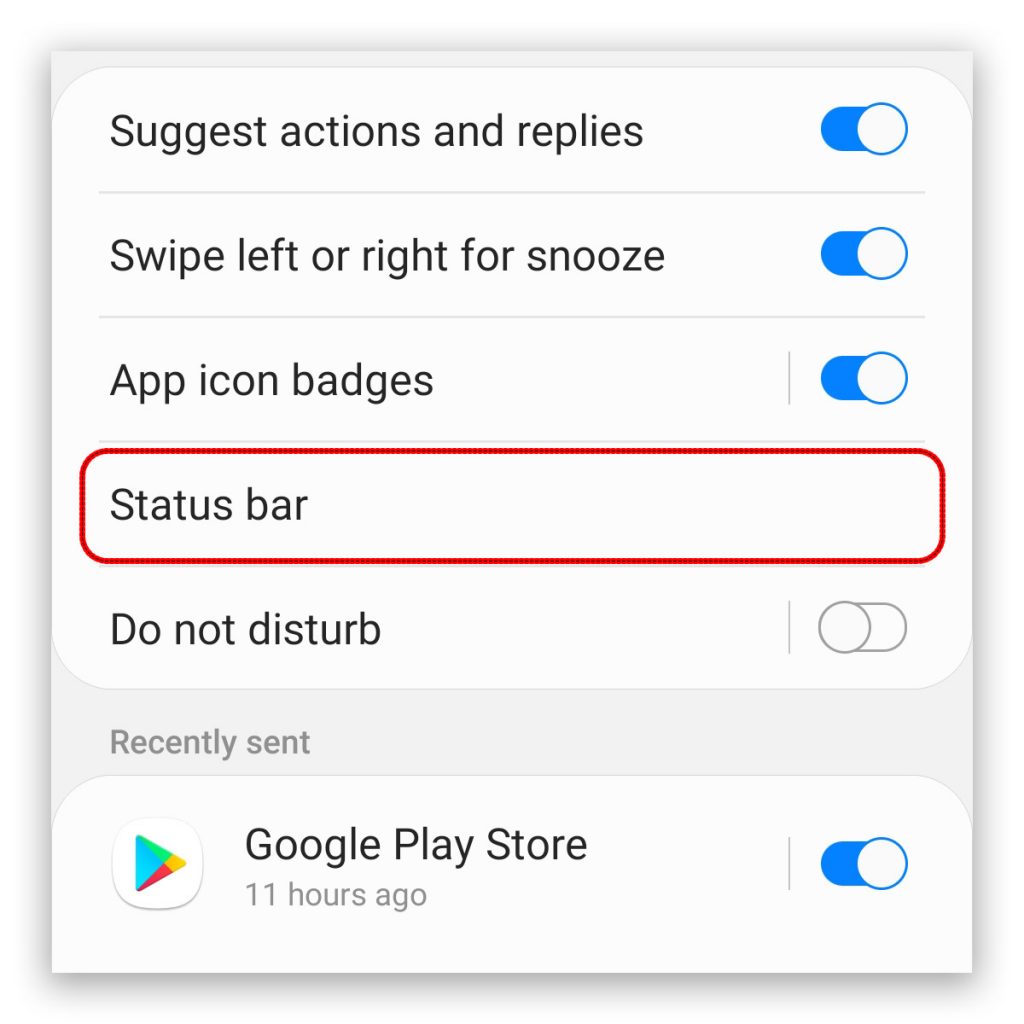 But what we're looking for is the Status bar, so tap on it.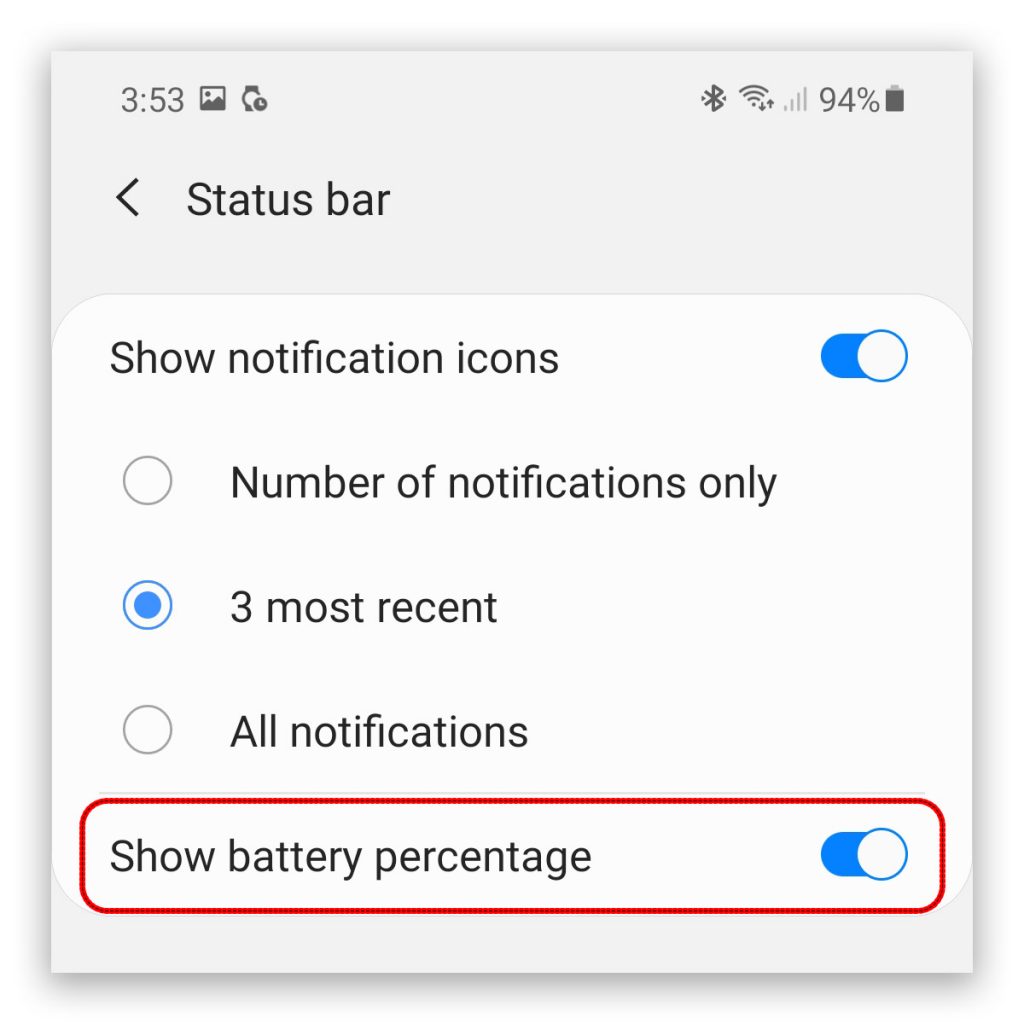 Inside the Status bar settings is the option Show battery percentage, just tap the switch to enable it.
Immediately after enabling the feature, you will see the battery percentage displayed on the left side of the battery icon. This will make the status bar a little bit crowded but at least you'll be given a heads up if the battery level is actually very low.
And that's how you make the battery percentage visible on your Samsung Galaxy Note 20. This tutorial guide is also applicable to Samsung Galaxy S20 and Samsung Galaxy S20 Ultra handsets. We hope that we've been able to help you one way or the other. 
Please support us by subscribing to our YouTube Channel. We need your support so we can continue creating helpful contents in the future.
ALSO READ: