Which one to choose for best streaming, Fubo vs. Hulu TV? It goes without saying, that cable bill is extremely expensive. Depending on the provider your with and the plan you're subscribed to, that cable bill could be well over $100 per month. And, if you're like the typical TV watcher, you probably only watch a couple of select channels out of the hundreds of channels you're given. This makes it feel like you're almost throwing away money, and that's exactly how the live TV streaming service market started: from people only wanting to pay for the channels that they're using.
Suffice to say, cord-cutting subscriptions have gotten extremely popular. Sling TV was probably the first to usher in that excitement, but not long after, you had other subscriptions like PlayStation Vue, Hulu with Live TV, YouTube TV, DirecTV Now, and so many more. They all have different channels, so at first, it can be difficult finding out the one that you need to make cord-cutting possible for you. Cord cutters actually have some good options to choose from.
Today, we're specifically looking at how Fubo and Hulu TV with Live TV compete against each other — so if you're looking for the best live TV streaming services out of the two, be sure to follow along below and find out who wins!
Fubo Vs. TV Hulu Best Live TV Services for Streaming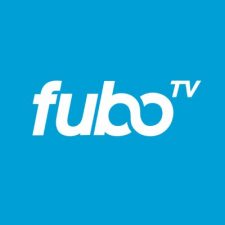 There are a lot of different TV services for streaming on the market right now, but Fubo still is able to differentiate it really well from the rest. Other TV streaming providers focus on regular programming as their primary selling point — you know, all the popular TV channels i.e. HBO, STAR, AMC, SyFy, and more. However, many of the packages they offer just don't include a wide variety of channels for sports — this is unfortunate for big sports fans. But, that's what Fubo TV is here to solve: the lack of sports options in live TV streaming.
If you're a sports lover, Fubo really is the TV service to go with. With their sport-first business model, you get access to a wide variety of different sports, including baseball, football, basketball, soccer, and international sports soccer. In fact, In the basic package alone , you'll get access to channels such as Fox Sports, CBS sports network, NFL Network, MLB TV, NBC Golf, and so much more. On top of offering channels for sports, Fubo does offer a bunch of channels for regular programming as well — you'll have no trouble keeping up with you favorite content on SyFy, Viceland, Lifetime, and more.
We really like the value that Fubo offers. They offer two subscription tiers — fubo and fubo Extra, with the former offering you over 85 channels to start out with. On top of that, if you're not sure about Fubo, you can take all 85+ channels for a spin with the seven day free trial! They offer plans with a neat price below $99/month. You can also choose to have some add ons on top of your subscription. Fubo also adds new channels, i.e. ESPN channels, ABC, Disney Channel, and FX.
What potential subscribers will really like about Fubo is the sheer amount of platforms you can use it on. You can download it at home as normal on your Apple TV, Roku, Fire TV, or another streaming platform, but the really neat aspect is that you can download the Fubo app on any mobile device and watch your favorite channels on the go. Out in about and missing the big Michigan State game? Pop open the app and you'll be able to stream it effortlessly. Plus it offers a cloud DVR storage service that allows you to record not less than 50 hours and more than 500 hours of cloud DVR for any live programs on most channels either before or during the program's airing. Get started at the link below.

If you're trying to get rid of your cable subscription, Hulu is an excellent way to let you keep up with all of your favorite programming. Hulu recently started offering a Hulu with Live TV service option to its subscription tiers, which allows you to catch all of your favorite live programming in addition to having their regular VOD service available at your fingertips. Hulu does have a couple of channels for sports, but they do primarily focus on regular programming, so you aren't going to be able to catch all of your favorite sports channels. This is due to the fact that many TV services for streaming don't take that sports-first approach.
If you want to have some sport channels like the Big Ten Network, you have the option subscribe with a Hulu+ subscription. This is where you can watch college football games on premium channels includes ESPN, ABC, BTN, FOX, FS1, CBS, and SEC network ESPN Network. Hulu also offers some live sports and local channels on select areas.
If you need to know, they also offer plans that are less than $99 per month. You can have an add on for cloud DVR plus for Enhanced Cloud DVR that includes 200 hours of Cloud DVR storage space. Additional channels can also be added as add-ons. You can have the popular channels such as Animal Planet, Cartoon Network, Discovery, Disney, Food Network, FX, HGTV, National Geographic, and SYFY cover the entertainment genre, but Hulu does lack Viacom channels, such as Comedy Central, MTV, and Nickelodeon. Also, Hulu Live TV does not offer BBC America with the streaming service. Fox news is also available on selected areas.
The value here is that Hulu with Live TV also gives you access to all of your favorite video on-demand content and live channels. You have access to the entire Hulu on demand library of TV shows and wide range of movies with a subscription to their with Live TV plan. That's a hard one to pass up, but for sports lovers, Hulu with Live TV just isn't enough. But on the good side, Hulu subscribers are able to do simultaneous streams from two different screens at one time. If your family is not that big, you can do a family share as long as it won't be more than 2 members at the same time.
FuboTV Vs TV Hulu Best Live TV Streaming Service Verdict
If you're looking to cut the cable and save money, but don't want to miss out on your favorite sports channels, we completely understand. Hulu vs. Fubo is an interesting choice. Unfortunately, many TV services for streaming don't offer the variety of channels for sports that lets you keep up with your favorite games and teams. Hulu offers a couple of options, but they just don't have the variety that Fubo has in their arsenal. To add up, both does not offer unlimited screens sharing, so your options are limited. Sling TV Vs. Directv is also a strong opponent in the best streaming industry. All rights reserved.