It's a known fact that when an Android smartphone gets a software update new features will be added to it and some known bugs that may be present in its current software version will be addressed. There are however instances when an owner of the device that just got a software upgrade may experience some problems after updating their device. The #Samsung Galaxy #S4 is not immune to this issue.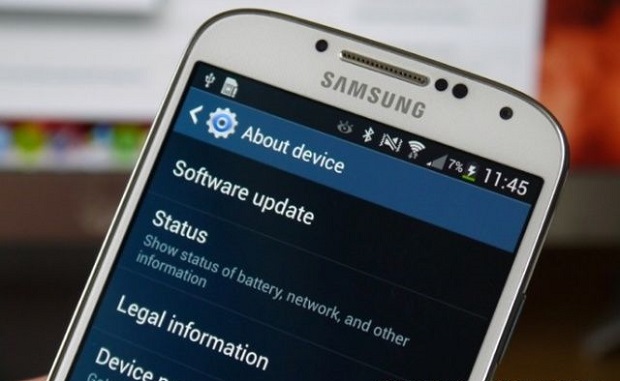 In this latest installment of our troubleshooting series we will tackle the Galaxy S4 problems after a software update which several of our readers are facing.
If you have recently sent us this type of issue then we may have answered your question in our post below.
If you own a Samsung Galaxy S4  or any other Android device for that matter then feel free to contact us using this form. We will be more than happy to assist you with any concern that you may have with your device. This is a free service we are offering with no strings attached. We however ask that when you do contact us try to be as detailed as possible so that an accurate assessment can be made and the correct solution can be given.  
If you would like to browse the previous parts in this series then check out this link.  
Aside from sending us an email you may also reach us at our Facebook and Google+ social media accounts.
S4 Mobile Hotspot Disappeared After Software Update
Problem: After updating to Lollipop 5.0.1, my mobile Hotspot capability disappeared. I know where it should be. In the drop down under Settings>Connections but it's just not there. I have this feature on my Boost Mobile plan so I'm paying for it but phone is not cooperating. I got the S4 just a few days ago and same day updated to Lollipop. Maybe I should go back to Kitkat? Thanks for the help.
Solution: The mobile hotspot of your phone should be under Settings – ( under wireless & networks ) click More – Tethering. A slider switch is present for the Portable Wi-Fi hotspot setting which you can slide to turn on or off.
If this setting is missing from your phone then try to restart your device first then check on the setting again. Sometimes a restart fixes some software glitch that prevents the setting for tethering to appear.
If the issue still occurs even after restarting your device then this may be caused by the old software data that has not been completely removed from your phone during the update. Normally, this data will be taken out however there are cases when it still remains in your device. This is what causes the issues owners face after a software update since the old data causes a conflict with the new software version.
What you need to do is to backup your phone data then do a factory reset.
S4 Soft Keys Unresponsive After Software Update
Problem: This morning I received a notification about a software update, updated my phone and since then my soft keys (menu and back) have been unresponsive. There is no haptic feedback when they are touched and nothing at all happens. I tried restarting the device, doing a battery pull, restarting the device in safe mode, clearing the cache partition and finally factory resetting, all to no avail. The keys still do not work. They have always worked fine up until this latest update this morning.
Solution: If this issue is caused by the software update then it should have gone away already when you performed the factory reset.
Do you have an exchange / activesync account setup on your phone? If you have then the security policy of the account may be preventing you from using the buttons. Try removing the account from your phone then check if the issue persists. Make sure to backup the account settings so that you will know how to set it up again.
One other possible reason this could happen is that the wrong software version may be installed in your phone however this isn't the case since you got the update OTA. It's still however best to check on what software version your phone is running on. In particular, you should take note of the baseband version and the kernel version. Write them both down then check them on Google if they are indeed compatible with your device.
Having eliminated the possibility of a wrong software version applied to your phone your next step is to determine if it is indeed the update that is causing the problem. You should consider flashing your device to the previous software version. To do this you will need a copy of the previous phone firmware version as well as Odin installed in your computer. Instructions on how to flash your phone can be found at several of the popular online Android forums.
If you are not keen on the idea of flashing your phone or if after flashing your phone the issue still persists then you should bring your phone to an authorized service center for checking as this may already be a hardware related problem.
S4 Back & Menu Button Not Working After Software Update
Problem: After the new software update, and after my phone restarting I found out I could not use the Back and Menu buttons it's like they don't work at all. It doesn't give any light or buzz and it doesn't even function. This has happened immediately after the installment and after my phone restarted it was working perfectly fine before.
Solution: Sometimes after a software update some issues will appear on your device. For this particular issue you should first perform the basic troubleshooting steps listed below. Check if the back and menu buttons work after every step. Move to the next step is the problem persists.
Restart your phone. Take out the phone battery while the phone is turned on. Press and hold the power button for at least a minute. Reinsert the battery then turn on your phone.

Wipe the cache partition of your phone.

Backup your phone data then do a factory reset.
If the issue still persists after the factory reset then check if you have an exchange / activesync account setup on your device. If you have then its security policy may be preventing you from using the home and back button of your phone. Try to remove  the account from your device then check if the issue persists.
If at this point you are still experiencing the same problem then you should consider flashing your phone with the previous firmware version. You will need a copy of your phone's previous firmware version and a software called Odin installed in your computer. Instructions on how to do this procedure can be found at several of the popular online Android forums.
S4 Memory Disappeared After Software Update
Problem: After Downloading the latest software update (about 6 months or so ago), my memory has just about disappeared.  It is currently at 570MB but will drop lower as the day goes on.  I have uninstalled several apps that I would like to keep but decided to give those up.  I have a 16G card in my phone and have put all Apps on it that can be moved.  I have also moved all pictures and music to it as well.  This is a company provided phone.  I have my company e-mail setup on the phone and need to be able to check my e-mail on a regular basis.  Since the update, I have lost many e-mails that I needed to keep.  Whenever my memory goes below 570MB, my e-mail quits syncing to the server and I have to delete the Cached Data just to receive e-mails again.  I am not due for an upgrade yet, so I have to make this phone work for a while.  Also.  Since the upgrade, my work e-mail has stopped giving an audible notification that I have new mail.
Solution: The best solution I can think of to resolve this issue is to have your phone start fresh. To do this you need to backup your phone data then do a factory reset. This is a highly recommended procedure whenever issues occur after a software update since it deletes any remnant data from the old software version that may be causing the problem.
S4 Not Accessing Internet After Software Update
Problem: Had a software update for my s4 galaxy GT-19505,and now on some occasions it wont access internet, it sometimes stops sending text msgs and it doesn't send or receive mms,i've done a soft reset,i've spoken to network and manually been guiding through apn settings etc.and still nothing.please help as it used to function properly. And it's not even a year old yet.
Solution: When your phone does not access the Internet or stops sending or receiving SMS/MMS have you checked on the signal status of your phone? If your phone is not getting any network signal then this may be causing the issue. Try to check if this issue occurs in only one particular area or if it occurs in any area you go to.
If the signal your phone is getting from the network is good then I suggest you backup your phone data and do a factory reset. This is a highly recommended procedure whenever issues occur on a S4 Apps Freeze After Software Update
Problem: I have been facing this problem ever since I updated to my GS4(I9500)Android 5.0.1. Whenever I use any app, the phone freeze for a second or two, then the app restarts and the wallpaper changes to the default one. I have done the reset process, by wiping the data, but that didn't help. And even after doing all the trouble shooting which you guys suggest in most of the problems, I still have the problem. I hope you guys can give me a solution because you are the best.
Solution: If you have already done a factory reset but the problem still persists try starting your phone in Safe Mode next. Once your phone is in Safe Mode only the pre-installed apps are allowed to run while apps you downloaded are disabled. Check if the issue still occurs. If the issue does not occur then chances are it is caused by a third party app. Find out what app this is and uninstall it.
Feel free to send us your questions, suggestions and problems you've encountered while using your Android phone. We support every Android device that is available in the market today. And don't worry, we won't charge you a single penny for your questions. Contact us using this form. We read every message we receive can't guarantee a quick response. If we were able to help you, please help us spread the word by sharing our posts with your friends.