Everyone I know who owns a smartphone has several apps installed in their device that they use constantly. Some are into gaming and have all the latest games on their device while others are into social networking with all sorts of social networking apps on their phones. While these apps ideally work without any problems there are instances when issues do occur. Owners of the #Samsung Galaxy #S4 for example can experience certain problems with apps not working properly. This and other related issues are what we will tackle in the latest instalment of our troubleshooting series.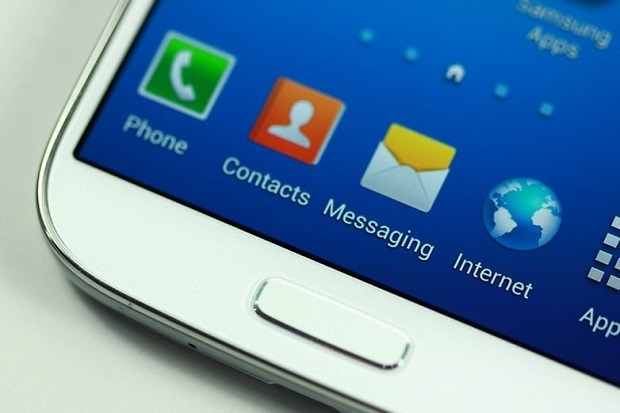 If you own a Samsung Galaxy S4  or any other Android device for that matter then feel free to contact us using this form. We will be more than happy to assist you with any concern that you may have with your device. This is a free service we are offering with no strings attached. We however ask that when you do contact us try to be as detailed as possible so that an accurate assessment can be made and the correct solution can be given.  
If you would like to browse the previous parts in this series then check out this link.  
Aside from sending us an email you may also reach us at our Facebook and Google+ social media accounts.
S4 Speak Now Gets Stuck On Screen
Problem: After I use the voice to text feature (the microphone icon) the Speak Now screen that occupies half of the screen remains on the screen.  I can't get out of it.  It blocks half of the screen and I can't see what is behind it.  I have to power off the phone to solve the problem, but the next time I use the voice feature I have the same problem.  Is there any way to delete and reload the voice search/text feature or any other solution?
Solution: If the issue disappears after you restart your device then this may just be caused by corrupt data. Try wiping the cache partition of your phone and see if this resolves the problem.
If the problem persists then the next step is to check if a third party app is causing this problem. To do this you will need to start your phone in Safe Mode. Once in Safe Mode only the pre-installed apps are allowed to run while those apps you downloaded to your device are disabled. Check if the issue still persists. If the problem does not occur then it's most likely caused by an app installed in your phone. Find out what app this is and uninstall it.
If however the issue still occurs in Safe Mode then the problem may be caused by a recent update to the Google App of your phone. Several people who have are experiencing this very same problem resolved it by going to App Manager, selecting Google App, and Uninstall Updates. Of course this is only a temporary solution. A more permanent solution is to wait for a new update to the app and install it immediately.
S4 Downloads Apps Randomly
Problem: My phone has recently started downloading apps I have already uninstalled or disabled. It just does it on its own. I don't know why or how to stop it. It's usually TripAdvisor and WatchOn. Also everytime I power back on I get the prompt for Sprint Default Configuration. How do I make these things stop? They started right after I installed the newest Lollipop update. Thank you.
Solution:  Your phone does not normally downloads new apps on its own. If an app is already installed in the phone then the app updates may download automatically. In this case however, your phone is downloading apps without your permission. This may happen if your phone is rooted and probably infected with malware or if a software already installed in your phone is initiating the downloads. Since this is a potential security risk I suggest you backup your phone data then do a factory reset on your phone. Once the factory reset has completed make sure to download your apps only from the Google Play Store.
S4 Apps Not Loading Content
Problem: When I try to open the news app it say no content .When I open facebook the wheel spins like it's retrieving info and stops and boots me off.
Solution: To resolve this issue you should first make sure that your phone is connected to the Internet. Try opening your phone browser and see if you can access some websites.
You should also check different connection modes and see if the issue remains. If you are using mobile data then switch to Wi-Fi and vice versa.
Once you have verified that the Internet connection is working fine you should wipe the cache partition of your phone. This eliminates the cached data in your device, which if already corrupt may cause this issue.
If the problem persists then go to the Application Manager of your phone and look for the apps that you are having a problem with (Facebook , News). You should then clear the cache and data of these apps.
This issue may also be caused by certain third party apps installed in your phone. To check if this is the case you should start your phone in Safe Mode. Take note that you will only be able to access the pre-installed apps in this mode as the apps you downloaded will be disabled. If the issue does not occur in this mode then it is most likely caused by a third party app, probably a security app. Find out what app this is and uninstall it.
Finally, if all else fails you should backup your phone data then do a factory reset.
S4 Facebook Video Freezes
Problem: When i watch a video on facebook, it freezes but still carries on in the background so sound is out of sync.  I have tried everything to solve it but nothing seems to work.
Solution: Try checking if the issue occurs when your phone is connected to different Wi-Fi sources as the problem may be with the connection.
If the issue persists even when you have used different Wi-Fi connections then try clearing the cache and data of the Facebook app.You should also follow this up by wiping the cache aprtition of your phone.
You should also try uninstalling then reinstalling the FAcebook app. Make sure to download the app from the Google Play Store.
S4 App Icons Move To Different Spots
Problem: I don't know what my cells issue is! Or are!! Mainly my apps. I find they switch around places on me…I KNOW I didn't do it as they are placed in certain spots on purpose. Also, why when I try to open an app, sometimes it opens an app like contacts or my dialer..? I'm trying to read your post status but I can't get through them in one night. PLEASE tell me what kind/so of protection and such from viruses, malware & such. I'm really trying to learn sooo many things…BUT THAT'S VERY IMPORTANT TO ME.  My phone is my safety, security & life line. Also can one download too many apps…I think I'm gunna start a 'meeting for apps an non. !' 😉 Please if you can email me your answers? :).  I'd really hate to miss your answers if I don't get to my phone & miss your hard work.   and SOOOO APPRECIATE ALL your help, tips, tricks & hints. You have helped me out many a time. Take care
Solution: You may be accidentally moving the icons without you knowing it. Do you carry your phone in your pocket? If you do and the screen has not been locked then there is a possibility of the app icons moving on their own.
Regarding the issue with your contacts or dialer opening when you open certain apps you should try starting your phone in Safe Mode first then see if your phone still exhibits this behavior. If it doesn't then a third party app installed in your phone may be causing this problem. Find out what app this is and uninstall it.
If however the issue still persists even in Safe Mode then I suggest you backup your phone data then do a factory reset.
S4 Apps Lagging & Crashing
Problem: i had already installed lollipop 5.0.1 about 4 months ago. but from last 2 days ago i got an official update of lollipop(its about "smart manager"<400 mb update>). after updating this i got my devise lagging,most of my device's applications are not working(when a open apps it suddenly close and shows "unfortunately,______ is not working") .most of applications are doing this…please help me.
Solution: Since most of your apps appear to be crashing and lagging and this issue occured right after a software update I suggest you do a factory reset to resolve the issue. Just make sure to backup your phone data before proceeding.
Feel free to send us your questions, suggestions and problems you've encountered while using your Android phone. We support every Android device that is available in the market today. And don't worry, we won't charge you a single penny for your questions. Contact us using this form. We read every message we receive can't guarantee a quick response. If we were able to help you, please help us spread the word by sharing our posts with your friends.