"Warning: Camera failed."
That's the actual error message some #Samsung Galaxy Note 5 (#GalaxyNote5) owners got after updating the device to the latest Android version. We actually received several emails from our readers who were also bugged by this problem. Continue reading to know how to fix it.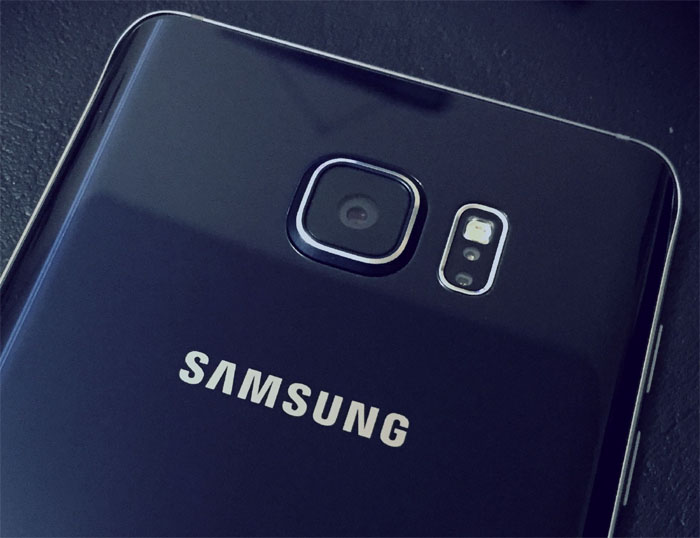 I also included some camera related problems below so skim through this page to see if your concern is one of the issues I addressed in this post.
If you have other problems and need more help, just fill up this form and hit submit to contact us. We will look into your issue and may provide solutions or suggestions but you need to include necessary details to make it easier for us to assess what the problem is.
You may also visit our Note 5 TS page to find issues that are similar to what you have. You may use the existing solutions or troubleshooting procedures to fix your problems.
---
Note 5 popping up "Camera failed" error message after an update
Problem: So I received a notification about an update and I downloaded it immediately. It was successful and I noticed the phone's performance improved after it was installed. Since the update, it took me a couple of days before using the camera and when I did, there was an error that popped up: Camera failed.  I am sure the error didn't occur prior to the update because I snapped photos a few hours before I received the notification about an update. Marshmallow my phone or its camera. Can this be fixed?
Related Problem: My Note 5 just updated itself recently and when I opened the camera after the update, it says it failed. I didn't want the update but the phone updated itself so I really didn't have a choice but to ok with it. I need your help in fixing this problem. Please reply to my email asap. Thanks.
Solution: The "Camera failed" error is actually very common not just to the Note 5 but to other Android smartphones as well. Every time the device is updated, there's always a chance you'll encounter this. The good news is it's a minor problem and can be fixed by a very simple procedure–deleting the system cache.
Before I give you the step-by-step procedure, let me explain briefly why this issue occurs. The recent update bumps the firmware from Android 5 to Android 6 and is considered a major update. System caches used by previous firmware become obsolete automatically and when the new firmware attempt to use them, problems occur and the camera is just one of the native feature that's affected. Deleting previous caches will force the new system to create new files and this is what you're going to do:
Turn off the device.
Press and hold the following three buttons at the same time: Volume Up key, Home key, and Power key.
When the phone vibrates, release the Power key but continue to press and hold the Volume Up key and the Home key.
When the Android System Recovery screen appears, release the Volume Up and Home keys.
Press the Volume Down key to highlight 'wipe cache partition.'
Press the Power key to select.
When the wipe cache partition is complete, 'Reboot system now' is highlighted.
Press the Power key to restart the device.
I hope this helps.
Note 5 camera crashes as soon as it's opened after the marshmallow update
Problem: I was actually happy when I was notified that my Note 5 was able to receive an update. There wasn't much of an update with the way the things looked in my phone but I noticed it became faster and responsive. The problem is whenever I open the camera, it closes immediately and when I try to view recent apps, it's not there. I already tried rebooting a lot of times to no avail.
Related Problem: My Note 5 broke down after the recent update. At first it was the camera; it closes immediately after opening it. Then there are a lot of errors that pop up one after another. Now, I can't use the phone properly. Please help me fix it. Thanks a lot.
Troubleshooting: This issue is actually the same as the first issue I cited here. The only difference is that there's no error message. But regardless whether there is an error message or not, the same thing happens to the Camera app–it crashes.
That said, the first thing you need to do is delete the system cache just like what I suggested in the first problem. It's possible that procedure will fix the problem and you'd be saved from all the hassles of backing up your data. If that failed, however, then you have no other option but to do the master reset:
How to do master reset on Note 5
Turn off your Samsung Galaxy Note 5.
Press and hold the Volume Up, Home and Power keys together.
When the device powers on and displays 'Power on logo', release all keys and the Android icon will appear on the screen.
Wait until the Android Recovery Screen appears after about 30 seconds.
Using the Volume Down key, highlight the option, 'wipe data/factory reset' and press the Power key to select it.
Press the Vol Down button again until the option 'Yes — delete all user data' is highlighted and then press the Power key to select it.
After the reset is complete, highlight 'Reboot system now' and hit the Power key to restart the phone.
Problem: Camera will not "zoom". Says that the mode I'm using wont zoom. I only have camera and video.
Solution: Your Note 5 is on Easy Mode, so return to Standard Mode to use all features of the phone. Go to Settings >  Easy Mode > tap Standard Mode > Done. Problem solved!
Note 5 showing "Camera can't be accessed" error
Problem: Sometimes when I try to open the camera, there is message popping out saying "camera can't be accessed." And sometimes when I try to use the phone all the switches are blank do not work for few seconds. After sometimes the screen brightens up.
Troubleshooting: Boot your Note 5 in safe mode and see if the problem still occurs. If it doesn't, then there is an app that may be causing the problem. You just need to find and uninstall it. Otherwise, I suggest you backup your data and reset your phone.
Note 5 camera is fuzzy out of the box
Problem: I just got a new note 5 i just took out of the   box and as soon as i try out the camera i see a little fuzziness and after it zooms the fuzziness is thicker and bigger its a new phone so it shouldn't have any problems and I don't remember having these kind of issues on my previous Samsung devices
Solution: Remove the protective film on the camera lens. More often these protective films won't interfere with the capability of the camera to take great photos but when scratched or partially moved, the picture becomes fuzzy, blurry and out of focus.
Connect with us
We are always open to your problems, questions and suggestions, so feel free to contact us by filling up this form. This is a free service we offer and we won't charge you a penny for it. But please note that we receive hundreds of emails every day and it's impossible for us to respond to every single one of them. But rest assured we read every message we receive. For those whom we've helped, please spread the word by sharing our posts to your friends or by simply liking our Facebook and Google+ page or follow us on Twitter.