Hello gamers! In today's troubleshooting guide, we'll show you the ways to fix crashing or freezing on Madden NFL 21. We've been getting a lot of reports about this issue recently so we've decided to cover it in this post.
This guide will cover solutions for both PC and console.
What are the causes for Madden NFL 21 crashing or freezing issues?
There is no single reason for crashing or freezing issues on Madden NFL 21. Let's discuss each of these factors below.
Check if the PC can handle the game.
If you are playing Madden NFL 21 on PC, the first thing that you need to do is to ensure that your computer meets the minimum system requirements. Although the game is not as demanding as other games, it still requires a decent hardware.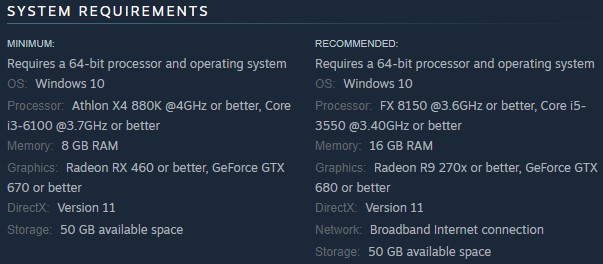 Crashes may occur if your PC is unable to handle the demands of the game consistently. If Madden 21 keeps freezing even though your computer meets the system requirements, there may be something else that causes the issue.
Random game bug.
At the time of this writing, Madden 21 is a relatively new game so it can be expected that both major and minor issues across all platforms may appear from time to time. To minimize the chances of getting bugs in this game, we recommend that you install updates as they become available.
Game needs an update.
Speaking of updates, games, just like any other applications, require updates to fix problems. If you don't play Madden 21 online and only keeps to yourself, you may forget to update the game. New software or games may not be as polished as updated versions so they freeze or crash randomly.
If possible, be sure to update the game to keep bugs away.
Damaged software.
In some cases, the software environment of your PC or console may be the reason why a game is triggered to freeze or crash. Be sure to update your software to keep bugs away.
Outdated drivers.
For PC players, outdated drivers can be another reason for game problems. Be sure that you are minding the state of your drivers, especially GPU drivers by regularly checking for updates.
Other applications.
If Madden 21 started crashing after you've installed a new application, the new program may be interfering with the game. You can try to delete the new application to see if that's the reason for the crashes.
How to fix crashing or freezing issues on Madden 21?
We've collected a list of known effective solutions to fix Madden 21 crashing issue. Let's check each of them below.
Check Madden 21 system requirements.
If you're a Madden 21 player on PC, the first thing that you must do is to ensure that your computer can run the game properly. Below are the minimum system requirements for this game:
Requires a 64-bit processor and operating system
OS: Windows 10
Processor: Athlon X4 880K @4GHz or better, Core i3-6100 @3.7GHz or better
Memory: 8 GB RAM
Graphics: Radeon RX 460 or better, GeForce GTX 670 or better
DirectX: Version 11
Storage: 50 GB available space
If you want to play Madden 21 on higher graphics settings, you should have a more powerful rig. Alternatively, you can close other applications when playing the game so that your PC can have the necessary resources to play the game.
Install updates.
Even if you are not experiencing any issue, it's always highly recommended that you keep everything updated. Many players often overlook this simple troubleshooting step so be sure that you do it at this point.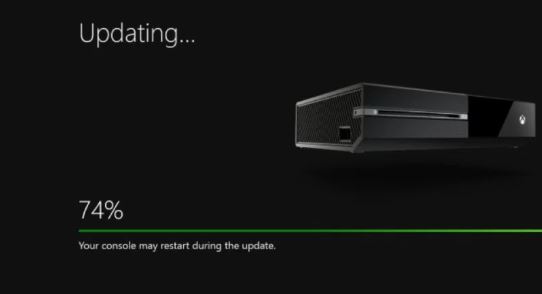 Updates contain improvements as well as fixes for known bugs so you want to make it a point not to delay updates for games, applications, drivers, and software OS.
Restart the game.
Closing and restarting a game with a crashing or freezing issue can sometimes fix random bugs.
Power cycle your PC, PS4, or Xbox One.
If Madden 21 continues to crash, you also want to ensure that your PC, PS4, or Xbox One is refreshed. To do that, just turn off your PC or console normally, then unplug it from the power source for about 30 seconds. Afterwards, run the game again and check for the problem.
Disable third party programs.
At times, a game can crash because another program is causing a conflict. If you noticed that your game started experiencing a problem following an installation or update of a program, you may have a software conflict in your hand.
To fix the issue, try to delete the new program from your PC and see if that will help.
Repair game files.
To address a possible issue with your game files, you can use the Windows 10 repair tool.
Here's how to do that:
Press the Windows button at the lower left corner.
Search for Madden 21 app.
Right click on the game app.
Select App settings.
Click on Repair button.
Reinstall Madden NFL 21.
If every solution that we've mentioned so far has not helped at this point, consider deleting and reinstalling the game. This is true whether you're playing on a console such as a PS4 or Xbox One, or in a PC.
This should only be done if you are desperate and you've already exhausted every possible solution that you can find.
Suggested readings:
Visit our TheDroidGuy Youtube Channel for more troubleshooting videos and tutorials.