Now that Cyberpunk 2077 has been officially released, a lot of folks have reported having trouble with slow download issues. Most of the cases are likely not due to serious problems but if you want to know how to speed your download up, we prepared this guide for you.
Causes for slow download issues on Cyberpunk 2077?
If you've been playing new games for a while now, knowing that Cyberpunk 2077 download size is 70GB (Steam version) should not surprise you anymore. If you plan on playing this game on consoles (PS4, PS5, Xbox One or Xbox Series X/S), you must ensure that you have an available 100GB of storage space at a minimum.
Huge download file size aside, there can be other factors that you must consider if you think that downloading the game is taking a longer time than expected. Let's take a look at these factors below.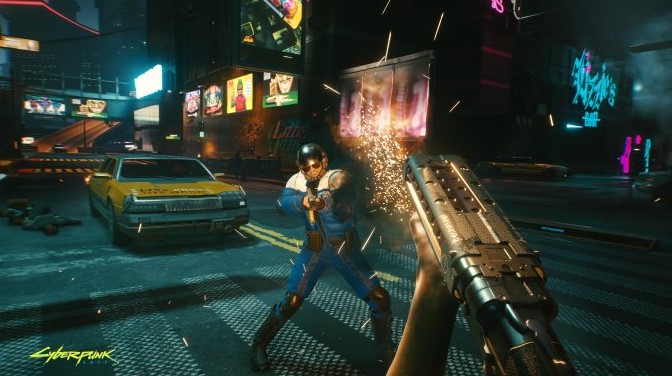 Slow or intermittent home internet download speed.
The performance of your own local network is an important aspect that you should look into. If you want to finish the game download early, you need a fast broadband internet connection. Because of its huge download size, you'll need to wait for several hours to complete the download and installation of Cyberpunk 2077.
To give you an idea, suppose your PS5 is getting 50Mbps, Cyberpunk 2077 download will still take about 4 hours and 50 minutes to finish! If your console or PC can't maintain that speed, or if you have a much slower connection, it can definitely take longer than that.
Try running a speed test on your system to see what its current download speed is. Then, once you have the general idea of your console's or PC's download speed, you can use a download time calculator to determine how long you must wait to get the game.
Server problems.
For other players, the main reason why Cyberpunk 2077 download and installation takes a long time is not their home internet speeds but rather something that's out of their control, such as server overcapacity and downtimes.
Although we're not aware of any server issues after the game officially debuts, server glitches may still occur in your own region.
Random PC or console issues.
A few people may encounter slow download and installation problems with Cyberpunk 2077 due to glitches in their console or PC software. Another common reason why games may fail to download or install properly is a bad hard drive or storage device.
If there's no on-going server issue in your region and your home internet connection is working normally (not slow or disconnecting), then you should start checking if there's something wrong with your system.
How to fix Cyberpunk 2077 slow download (easy solutions)?
To fix download and installation issues on Cyberpunk 2077, these are the solutions that you can try:
Fix #1: Update your PC or console (PS4, PS5, Xbox One or Xbox Series X/S).
Before you begin downloading the game, be sure to check for any system updates that you may have missed to install. Console gamers should be notified of any pending updates necessary so all you have to do is to confirm the update installation.
If you play on PC (Steam or Epic Games version), make sure that you also ready up your graphics drivers as well as the Windows OS.
Fix #2: Restart your system.
Refreshing the system by restarting is a classic troubleshooting step that's prescribed for all sorts of issues. Make sure that you do this if you notice that the download speeds are slower than normal.
Fix #3: Stop and restart the download.
Sometimes, manually stopping a game download and firing it back up afterwards can do wonders. If you haven't tried this one yet, be sure to do so after you've restarted your PC or console (PS4, PS5, Xbox One or Xbox Series X/S).
Fix #4: Check for Cyberpunk 2077 server issues.
If you want to get updates or information about any possible server outages, maintenance, or unexpected downtimes, we suggest that you follow the official Twitter page: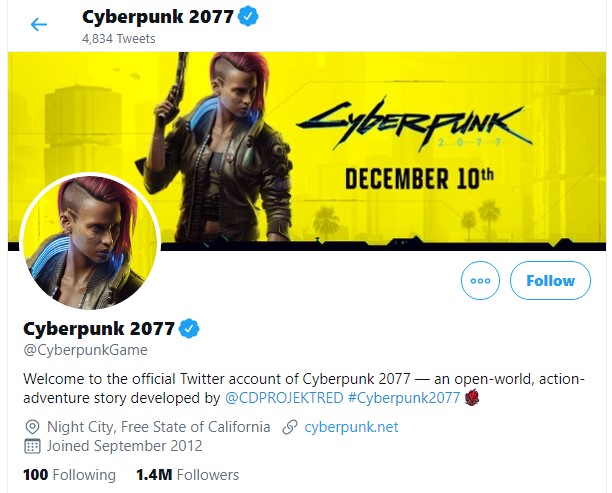 Fix #5: Power cycle your router.
Another classic troubleshooting step that you can do is to ensure that you reboot your modem, router, and other network devices that you might have at home. Just turn off the modem or router, unplug it from the power source for 30 seconds, and start it back up afterwards.
Fix #6: Disconnect other devices.
The terrible download issue you're experiencing may be caused by low bandwidth issue. This means that your PC or console may not be getting good enough bandwidth because your connection is being used by other devices watching Netflix, downloading files, streaming music, or playing other online games.
If you want to make the download speeds go faster, disconnect other devices from your wifi in order not to split the speed between devices.
If you are on PC, make sure that you are not downloading huge files, streaming, or playing an online game.
Fix #7: Download Cyberpunk 2077 overnight.
If you can't disconnect other devices from your network and they're the ones slowing down your connection speed, consider doing the download at night, when most people are no longer on their devices and not using your home network.
Other interesting articles:
Visit our TheDroidGuy Youtube Channel for more troubleshooting videos and tutorials.