The internet is one of the reasons why smartphones exist and for a device as expensive as the Samsung Galaxy S6 (#Samsung #GalaxyS6), having no #internet connection any time of the day is big disappointment. In fact, we received a lot of emails from our readers with connectivity issues and about 70% of those messages sounded like rants.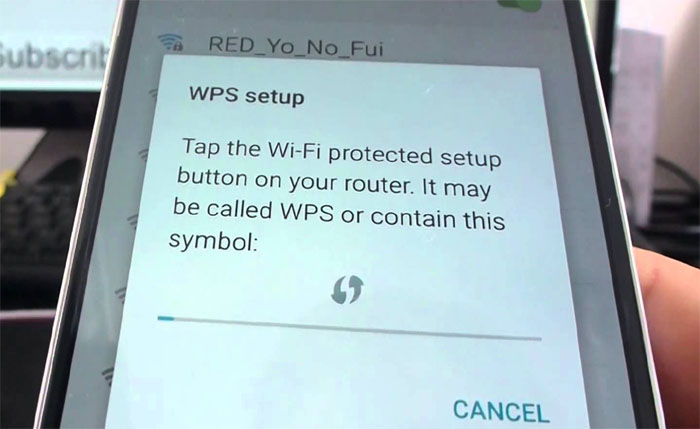 I understand exactly how it feels to lose connectivity especially during the time when you needed it the most. So, I really can't blame our readers if they felt like cursing their providers, their phones, and Samsung. If you're having a related issue, I advise you to go through the troubleshooting tips below.
Troubleshooting Tips for Connectivity Issues
Whatever your phone is, these tips may come in handy.
For a Wi-Fi connection that keeps dropping and reconnects immediately after being cut-off, it's most likely the Smart network switch that's causing it. Disable it immediately.
If you can't get internet connection while on mobile data, then it must be the APN settings you have to double check. If you don't know the correct settings, call your provider and ask for it.
Slow Wi-Fi connection may be a network problem. Make sure you set your router to a frequency with less interference. Also, rebooting the router often helps.
For slow mobile data connection, it may still be a network related problem. For instance, you use 4G yet the connection is slower than 3G, it might be that your provider throttled down your connection speed. This occurs if you already used up the bandwidth cap for the current billing period. Calling your provider is your best bet.
If your phone always notifies you about an available Wi-Fi network and there's nothing except your own network, it's still the Smart network switch. You can disable that feature or turn off mobile data. Whichever works for you.
For authentication error on a Wi-Fi network, it's always the Password that's the issue. Just make sure you enter the correct one.
If your phone can't detect any Wi-Fi signal out of the blue, try wiping the cache partition; if that won't work, then do the master reset.
Should your S6 lost mobile data connection after an update, it's still the APN settings. It might have been deleted or reset.
I hope these tips will be helpful for you. If you have other concerns and need further assistance, feel free to contact us by completing this form and hitting submit. It's a free service so don't worry about anything. All we ask of you is you provide us with relevant information about the problem. You may also visit our troubleshooting page, look for issues similar to yours and use the solutions we provided.
Galaxy S6 connectivity issues reported by our readers
If you contacted us recently about this issue, then try to go through the list below to see if your concern is among the ones I cited in this post.
Galaxy S6 mobile hotspot Network name is invisible to other devices
Problem: My phone does not show up in any other Wi-Fi hotspot list. I have tried reversed and my S6 connects just fine to other units. But S6 AP does not show up on other devices. I have changed name,  restarted phones and tried open AP without success along with different channel encryption and at different times. I just got the phone and thought Wi-Fi overall to my home network was going down often so I found  *#0031# > WiFi > disable wifi power saving. But I cant find any solution on my hotspot sharing problem please help!
Solution: I am sorry to hear you have gone through all that trouble to no avail. Actually, there is a setting that allows you to hide the Network name of your mobile hotspot and I think that's the reason why it's not showing on other devices. Go to Apps > Settings > Hotspot > Configure Mobile hotspot.
In this screen, you can find an option 'Hide my device' and it must be the culprit. So, disable it. But the thing about it is while your network is invisible, you can still be able to connect to it by manually entering the Network SSID or name and the Password. But anyway, I think that would solve your problem.
Galaxy S6 keeps switching from 3G/4G to Wi-Fi, how to prevent it?
Problem: I cannot turn OFF my advanced settings for "Network Notification" and stay connected via 3G or 4G.  My phone is constantly switching me to Wi-Fi while at work and I cannot be connected to my work Wi-Fi on my phone. 
I've tried to operate under Power Saving mode, but it still switches when it detects the Wi-Fi network.  How do I stay connected via 3G/4G?
Solution: There's a setting that allows your phone to automatically switch from one network to another (i.e. mobile data to Wi-Fi and vice versa) if it detects the other has better reception. This feature is supposed to make the phone even smarter but the thing is if the phone keeps switching between networks, it will result to no connectivity. So, if you only want to get connected to mobile data (i.e. 3G or 4G), follow this:
Go to Settings.
Tap Wi-Fi.
Tap More.
Tap Smart network switch.
Tap Off to disable it.
Galaxy S6 can still send messages even if not connected to either mobile data or Wi-Fi
Problem: Before when I will turn off my mobile data, I can't send any message like messenger or hangouts, but I think after some updates, even when I turn off my mobile data, I can still send a message even if I'm not connected to a Wi-Fi. What am I gonna do about this?
Answer: If you are 100% sure your device is not connected to both mobile data and Wi-Fi but still can send messages that require internet connection, then let it be! I guess every smartphone owner in the world is looking for ways to use those expensive services without paying a dime. You're in luck! Your phone is doing a miracle.
Seriously though, continue using that and see if there's any change in your monthly bill. Or, if you are really comfortable using services you haven't paid for, then I suggest you do the master reset or report it to your provider.
Galaxy S6 is very slow, doesn't respond quickly, uses a lot of data
Problem: I have a Samsung Galaxy S6 active phone, I don't know what it's powered by lollipop whatever. It's slow, doesn't respond quickly, uses up a lot of data and other issues. Thanks for any and all help. I know nothing  about this.
Solution: I have a feeling, based on your description and how you described the problem, that you don't want to undergo the hassle of finding the culprits and doing very exhausting troubleshooting procedures without the guarantee of fixing the problem. So, I suggest you just backup your files, pictures, videos or anything you don't want to lose and do the master reset. Just follow these steps and your phone will become faster after that.
How to do master reset on Galaxy S6
Turn off your Samsung Galaxy S6.
Press and hold the Volume Up, Home and Power keys together.
When the device powers on and displays 'Power on logo', release all keys and the Android icon will appear on the screen.
Wait until the Android Recovery Screen appears after about 30 seconds.
Using the Volume Down key, highlight the option, 'wipe data/factory reset' and press the Power key to select it.
Press the Vol Down button again until the option 'Yes — delete all user data' is highlighted and then press the Power key to select it.
After the reset is complete, highlight 'Reboot system now' and hit the Power key to restart the phone.
Galaxy S6 doesn't reconnect with known Wi-Fi network
Problem: My Galaxy S6 doesn't always reconnect to my home Wi-Fi after being out and on a Wi-Fi hotspot. I have many optimum (my cable provider) Wi-Fi hotspots which helps conserve data usage, but when I return home, it often doesn't reconnect to my homes Wi-Fi. Help!
Solution: All you got to do is enable the Smart network switch so your device will automatically connect to your Home network. Follow these steps:
Go to Settings.
Tap Wi-Fi.
Tap More.
Tap Smart network switch.
Tap On to enable it.
If the issue persists, then I suggest you turn off mobile data when you arrive home. You can do that in a few taps so I don't think that's a hassle.
Galaxy S6 Wi-Fi keeps turning on by itself (Verizon)
Problem: Wi-Fi keeps trying to turn itself on. When using phone as hotspot, error message pops up telling me I need to disable hotspot to be on Wi-Fi network and asks to disable the hotspot. This happens in the middle of running apps and games disrupting them.
Solution: Since you're on Verizon, there's a setting that's embedded in the firmware that can manipulate Wi-Fi connection. Under Advanced Wi-Fi settings, find the option "Auto connect" and un-tick the checkbox. That should fix your problem.
When on Wi-Fi Galaxy S6 disconnects and reconnects again, when on mobile data it prompts "connection error"
Problem: Hello. I have the Galaxy S6 Gold 64gb. Every time I'm connected to Wi-Fi, it disconnects and recon again…every 30 minutes. I also noticed when I use mobile data (4g) I got notification from some apps "connection error." I have the SM-G920F version SIM free. Can you help me to resolve this issue?
Thanks.
Solution: It still have something to do with the Smart network switch feature. As I said earlier, the feature will allow the device to scan for available networks and switch to the one with a better reception. But more often than not, if the feature is enabled, the phone will switch between networks non-stop and this results to no connectivity and frequent prompts of Wi-Fi network availability. So, to stop all this, all you need to do is disable it:
Go to Settings.
Tap Wi-Fi.
Tap More.
Tap Smart network switch.
Tap Off to disable it.
Galaxy S6 pauses video playback and games every 10 seconds, happens on all Wi-Fi networks
Problem: When I'm watching videos or playing games they pause about every 10 seconds. Sometimes they pause faster and sometimes it takes longer before they pause. This doesn't happen on any of my other devices and it happens on all Wi-Fi networks. The videos will pause and i can press play right away and it'll play almost immediately. Its very annoying and makes playing games very hard.
Troubleshooting: This kind of problem needs further troubleshooting to know what the cause is. Once you have an idea what's causing it, that's the time you can formulate a troubleshooting procedure to fix it. If it's beyond your ability then, at least, you know you need a technician to fix it for you.
Now, here are some things you can do to isolate the problem and eventually know what the culprit is:
Boot your phone in safe mode – once all third-party apps are disabled and the issue still occurs, then it's clear it must have something to do with the firmware.
Perform a master reset – you'll have to backup everything in your phone first as they'll be deleted and then reset your phone. In case the problem still occurs after that, it's time you sought help from a technician who can closely observe the performance of your phone.
I hope this helps.
Connect with us
We are always open to your problems, questions and suggestions, so feel free to contact us by filling up this form. This is a free service we offer and we won't charge you a penny for it. But please note that we receive hundreds of emails every day and it's impossible for us to respond to every single one of them. But rest assured we read every message we receive. For those whom we've helped, please spread the word by sharing our posts to your friends or by simply liking our Facebook and Google+ page or follow us on Twitter.