A new leak has revealed Fitbit's upcoming fitness wearable known as the Charge 4.
The fitness band doesn't appear to have any major changes onboard, although it's likely that it will come with NFC and an always-on display.
Fitbit was acquired by Google in late 2019 and is pending regulatory approval.
Fitbit has been relatively quiet in the market of late, but a new leak suggests that it's not the case. The fitness band you see below is reportedly a successor to the Fitbit Charge 3, aptly named the Charge 4. The leak by 9to5Google reveals that Fitbit hasn't made too many changes to the wearable on the design front, and is also reportedly going to retain the grey OLED display from the predecessor.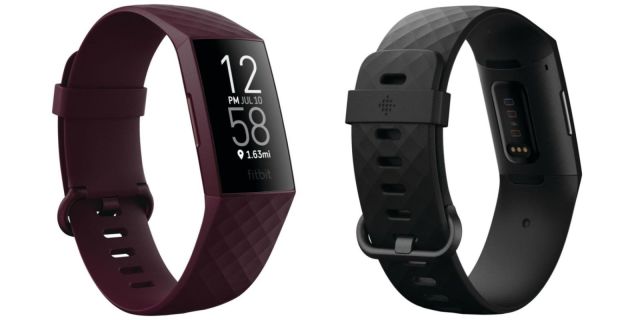 It will be interesting to see what this refresh version of the Charge lineup will bring to the table in addition to the obvious. Unless the company can somehow put in GPS into the wearable, it really has no chance of standing out in the crowded fitness wearables segment.
Some reports have suggested that the Fitbit Charge 4 may come with support for NFC and as a result also include its wireless payments service, Fitbit Pay. This allows for easy wireless payments on a limited number of Fitbit devices, including the Special Edition models of the Versa 2 and Charge 3 as well as the Ionic. There's also talk about Fitbit looking to include an always-on display with the Charge 4, although this would also require significant improvements in battery life.
It's worth mentioning that Fitbit was acquired by Google in November, although the deal is still awaiting regulatory approval. Sources have indicated that Fitbit will continue rolling out its products until the deal is finalized, and this new leak appears to be evidence of that.
Expectedly, Fitbit hasn't provided a solid confirmation of the Charge 4, so it's up to anybody's guess as to when the company will launch this fitness wearable.
What new features would you like to see with the Charge 4? Let us know below.
Source: 9to5Google