Bixby is Samsung's personal assistant that was introduced in 2017 together with the Galaxy S8 and its variants. It was supposed to replace the S Voice but it hasn't been received that well. Since then, Samsung Galaxy devices have an extra button on the side for the service, until the Galaxy S20 was released.
Unlike the previous flagships, the Galaxy S20 doesn't have a dedicated Bixby button, however, it became more intrusive than before. It changed the way we shut down or reboot our phone, because if you press and hold (long press) the Power button, it's Bixby that will pop up and not the power menu.
If you've upgraded from Galaxy S10, you will find such a feature very annoying. Should you wish to disable the service, then follow the steps below.
How To Disable Bixby
Bixby is a pre-loaded service that's embedded in the firmware, you can disable but not removed it. It means you can prevent the personal assistant from running but it stays on your device.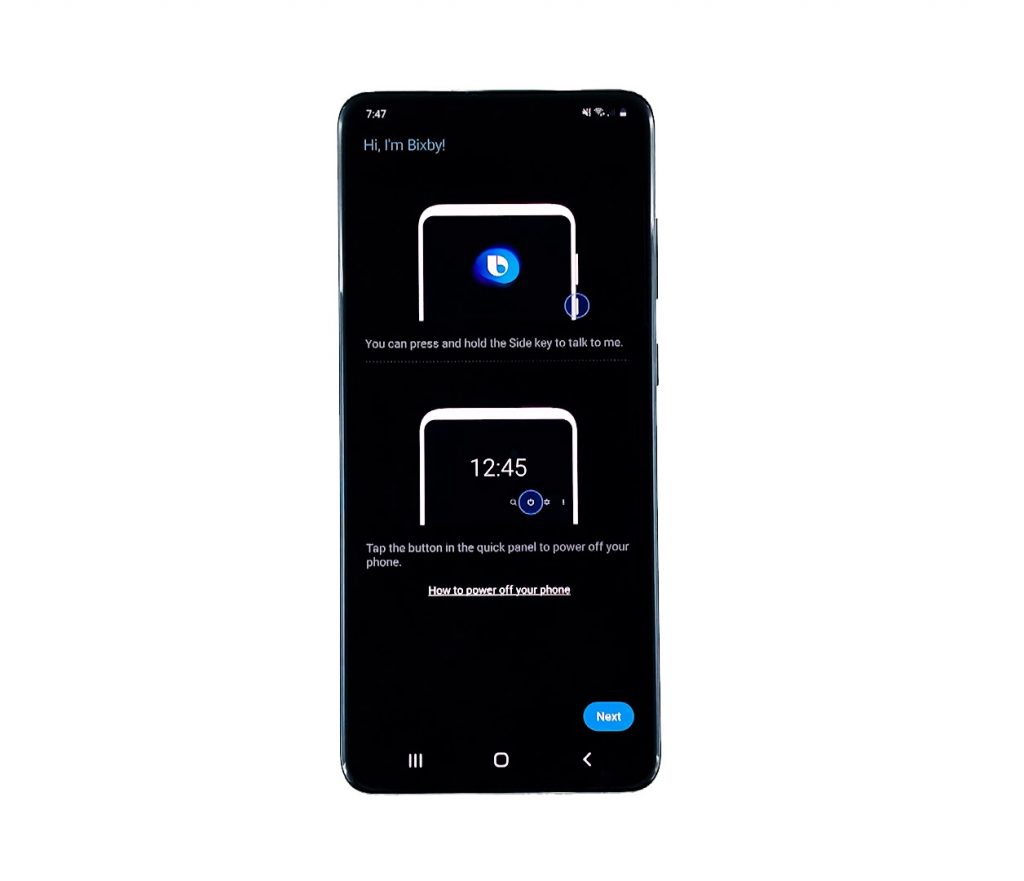 To do so, swipe down from the top of the screen and then tap the cogwheel to open Settings.
Scroll down a little bit to find Advanced Features, and once found, tap on it.
What we're looking for on this screen is the Side key, so tap on it to open the side key settings. Basically, we need to change the way the Side key behaves when pressed and held.
By default, it is set to wake Bixby up, but we want to change it so that it will show the power menu instead of Bixby. So select Power off menu. At this point, Bixby will no longer wake up if you press and hold (long press) the side key, however, it may still pop up with voice command. So the next thing we need to do is to disable every service or setting that has something to do with Bixby.
Hit the back button once to go back to the Advanced features screen. Now, tap the switch next to Bixby Routines to disable it.
While Bixby is pretty much disabled at this point, there are still a few settings you need to turn off to completely disallow it from running in the background.
So go back to the Home screen, and then tap the Bixby icon.
Once opened, tap the Menu icon on the upper-left portion of the screen.
Then tap the cog wheel to open Bixby app settings.
Now disable the following: Use while phone locked, Bixby dictation, marketing notifications, and Notifications.
So now, when you press and hold the Power button, it will show you the power menu instead of Bixby.
We haven't completely removed Bixby, Bixby Home and its services from your phone as you need root access to do so, but at least we've changed the way the service and your phone works, especially the Power button.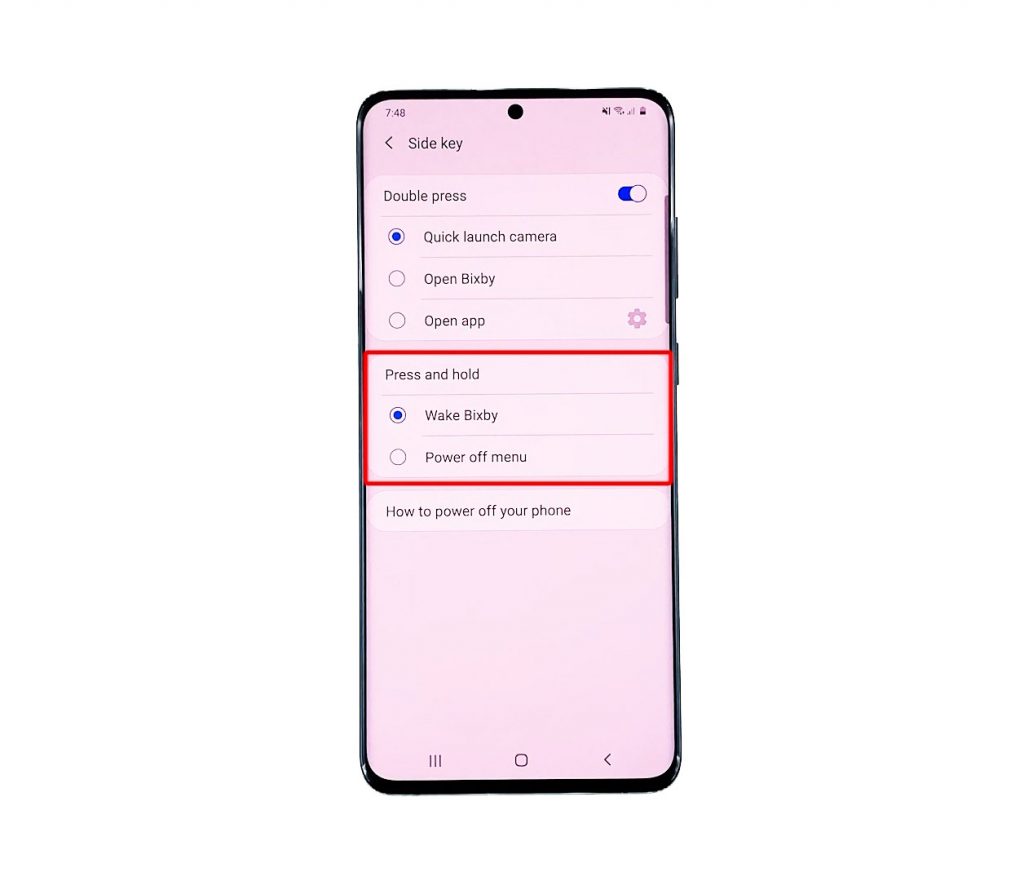 Bixby Home Crashes When Disabled
Some Galaxy S20 users reported that after attempting to disable Bixby, they keep getting the error 'Bixby Home keeps stopping' whenever they tap the Home button. This must be an isolated issue since we haven't encountered the same issue when we disabled the service. However, if you're bugged by such a problem, here's what you need to do:
Access the Settings menu.
Find and tap Apps.
Search for Bixby Service and tap on it.
Tap Storage.
Tap Clear cache and then Clear data at the bottom of the screen.
This should get rid of the 'Bixby Home keeps stopping' error when you go back to the Home screen. You may need to disable Bixby Galaxy S20 again after this.
Why do I need to disable Bixby?
We're not imposing that you need to do this procedure. However, if Bixby gets in the way you use the phone and if you don't find it helpful at all, then it's better to just prevent it from running. For instance, if Bixby opens by itself if the phone is in your pocket, then change the side key settings by following the steps above.
My Samsung Galaxy S20 doesn't have a Bixby button. Why?
Samsung decided to not include the Bixby button on your Samsung Galaxy S20 but it changed the way the side behaves. When you press and hold it, your Samsung Galaxy phone will open Bixby instead of the power options.
What is Samsung Daily?
Samsung Daily is a voice assistant. But it works with your favorite apps and services to help you open app that you like whenever you like. It also works with Bixby to get the work done. If your Galaxy phone runs the Android 10, then it has Samsung daily. You can access it from the Home screen and then swipe to the left.
My Samsung Galaxy S20 lags when I voice wake Bixby. How can I fix it?
If it's the first time you encountered such a problem, try doing the forced restart on your Samsung Galaxy S20 to refresh its memory and reload all services. Just press and hold the power key for 10 seconds. However, if the problem still occurs after that, then you may need to reset your device. It's one of the reasons why you need to disable Bixby.
And that's how you disable Bixby Galaxy S20. I hope that this simple tutorial has been helpful.
Please support us by subscribing to our Youtube channel.
ALSO READ: