This post shows how to customize font on the Galaxy S21 by changing the font size and font style. Read on if you need help jazzing up your new Samsung smartphone's display with a different font face, size and style.
Samsung Font Size and Style
The default font used in Samsung's Galaxy devices is the SamsungOne font. It is the same font that's preloaded in the latest Galaxy S21 lineups.
If the default font on your new Samsung smartphone does not meet your preferences and you'd like to change it, then you can customize your phone's font settings and try other built-in font styles. And if the stock fonts still not suit your taste, then you can download and install new fonts from the Galaxy Store.
In this quick demo, I will help you pick a font style or size that will enliven your new Galaxy phone's display.
Here's how to customize the Galaxy S21 font settings by downloading new fonts and changing the default font size and font style.
Easy Steps to Customize Font on the Galaxy S21
The following steps will change the Galaxy S21's default font size and font style without changing or deleting any important settings and information on the phone. You can use the same steps to customize fonts on your other Samsung Galaxy phones with the same software version with the S21.
1. To get started, swipe up from the bottom of the Home screen to access the Apps viewer.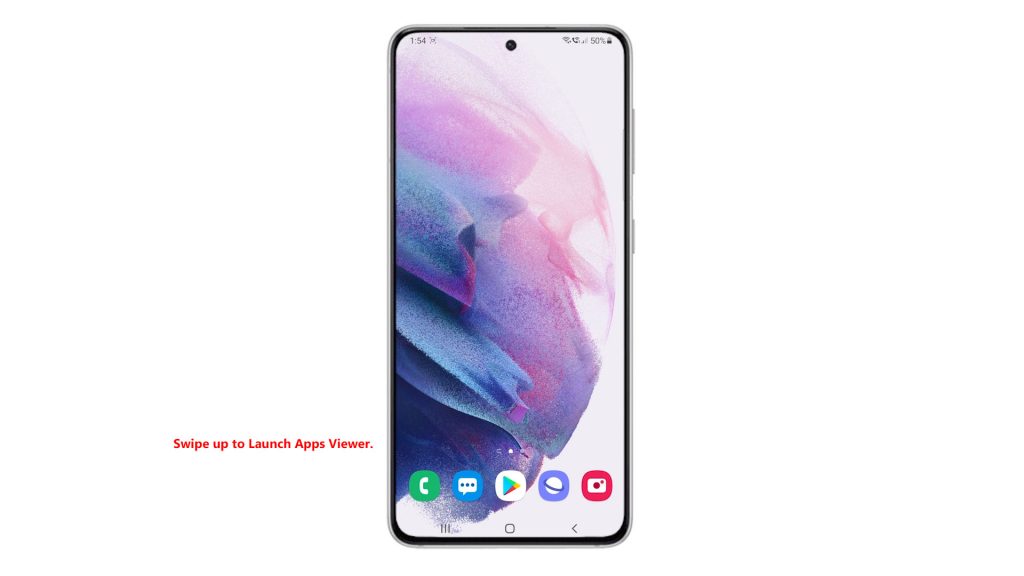 On the Apps viewer, you will see different app icons or shortcut controls.
2. Tap the Settings icon to continue.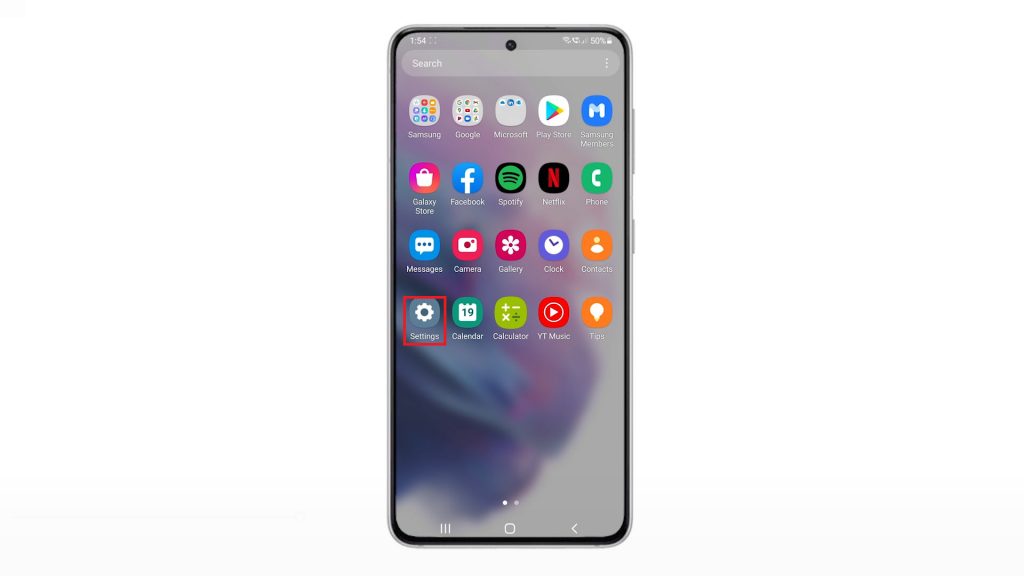 Doing so will launch the main settings menu of your phone. Here, you will see a list of all the basic and advanced features you can activate and manage.
3. Scroll down or up to view more items. Then, tap General management.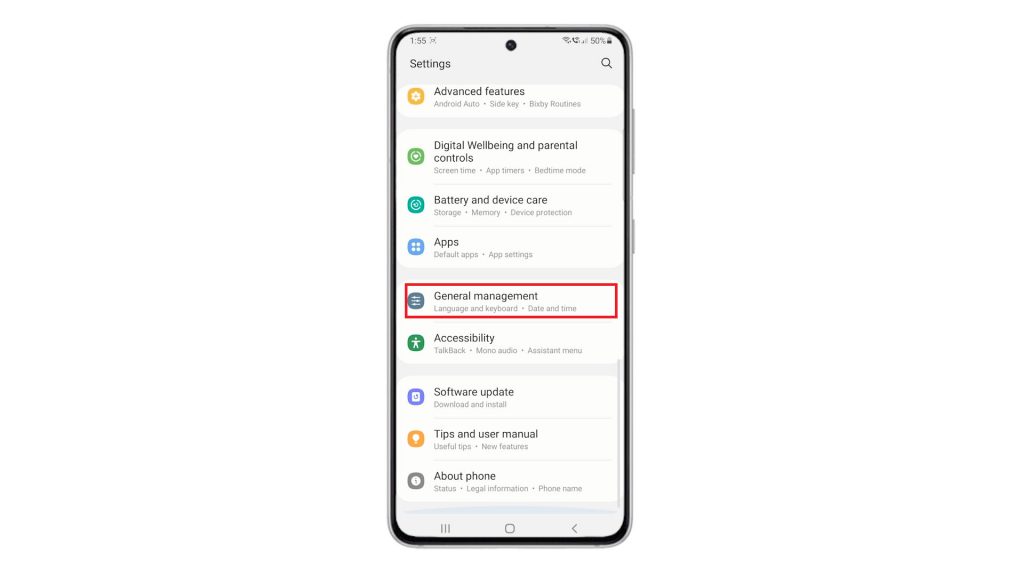 Another menu opens, loading up general settings and features including language, text to speech, date and time, keyboard settings and more.
4. To manage your phone's keyboard settings, tap Samsung Keyboard settings.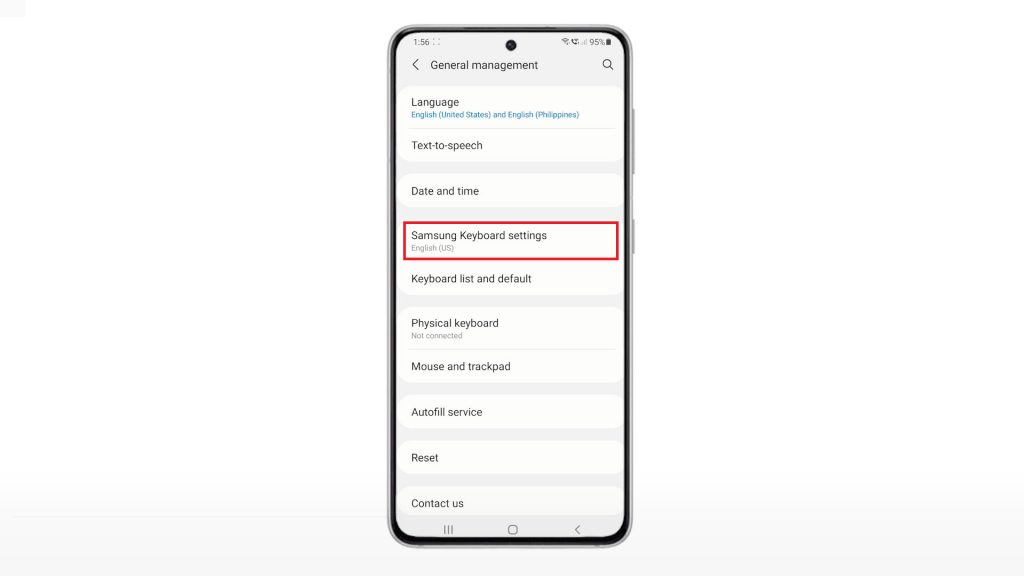 Relevant settings and options will populate the Samsung Keyboard menu.
5. Scroll down or up to view more options. Then, tap Font size.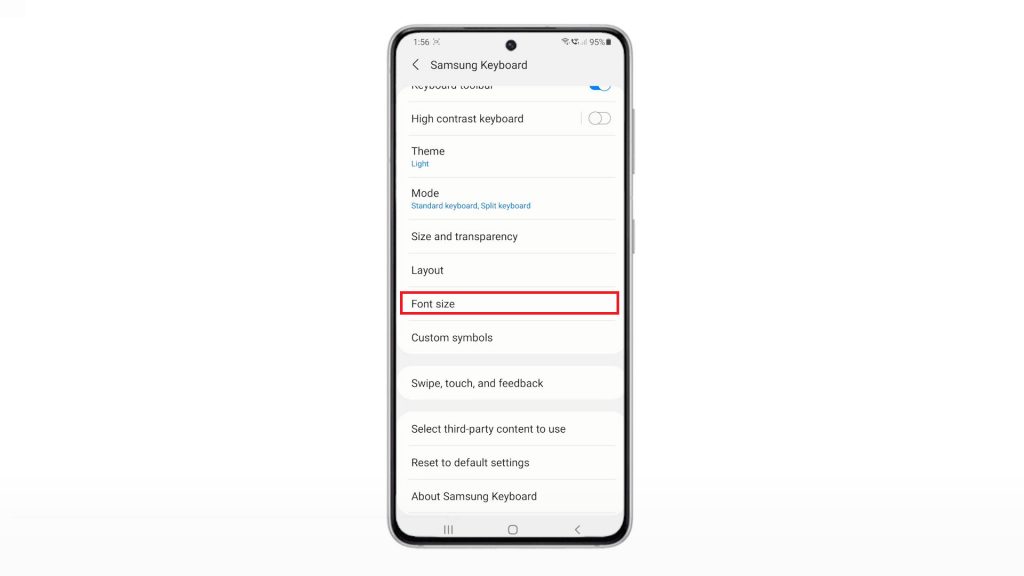 On the next screen, you can see a slider for you to adjust the font size.
6. Dragging the slider to the left will make the font size smaller while dragging to the right makes it bigger.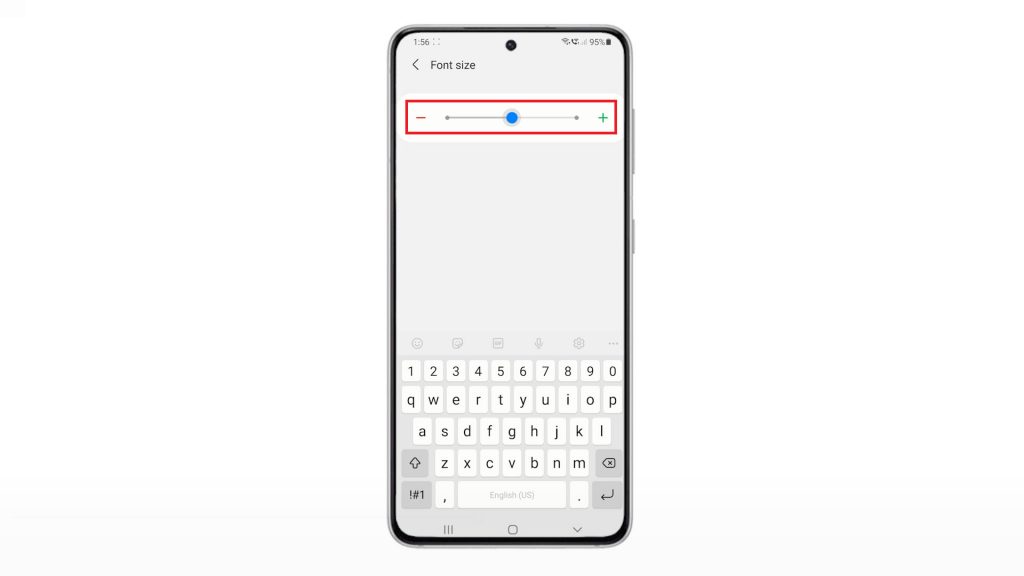 You can also use the minus(-) sign and plus(+) sign to adjust the size.
7. After adjusting the font size, tap the Back arrow to return to the Samsung Keyboard menu.
8. Scroll down until you get to the Looking for something else section. Then select Font size and style from the given items.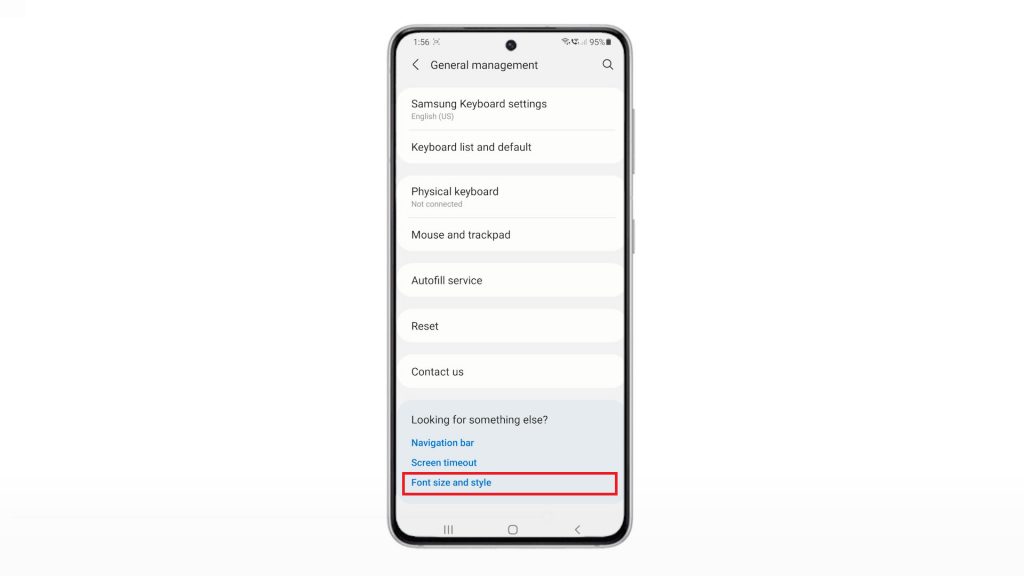 On the next screen, you will see the options for you to adjust the font style and font size.
9. To change the font size, just drag the size slider left or right to make the font smaller or bigger.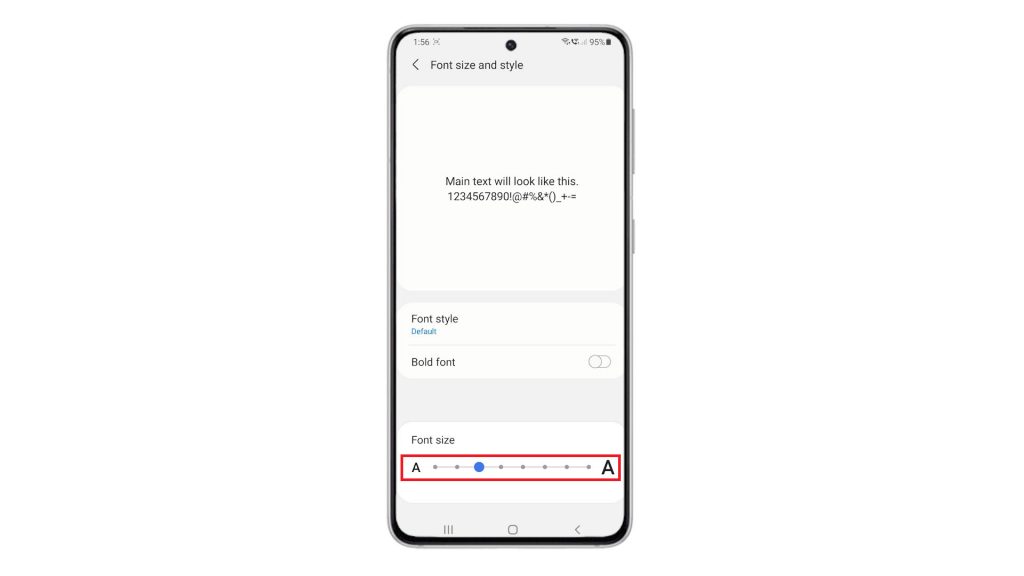 A font preview is also available for you to gauge which size best suits you.
10 . There is also a switch for you to enable Bold font. You may opt to switch it On if you wish your font to appear in bold face. Otherwise, keep the switch OFF.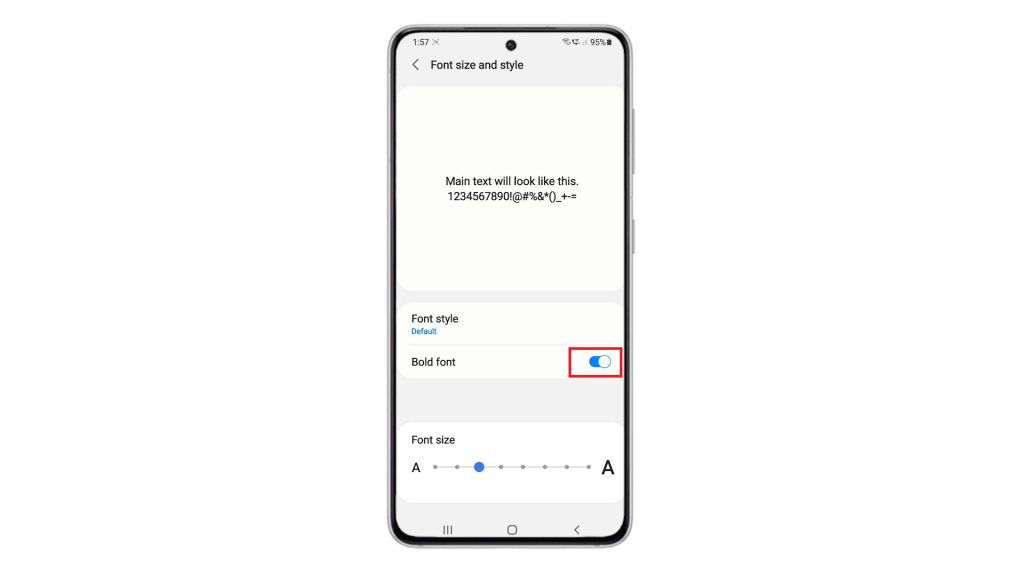 11. To change the font style, tap Font style.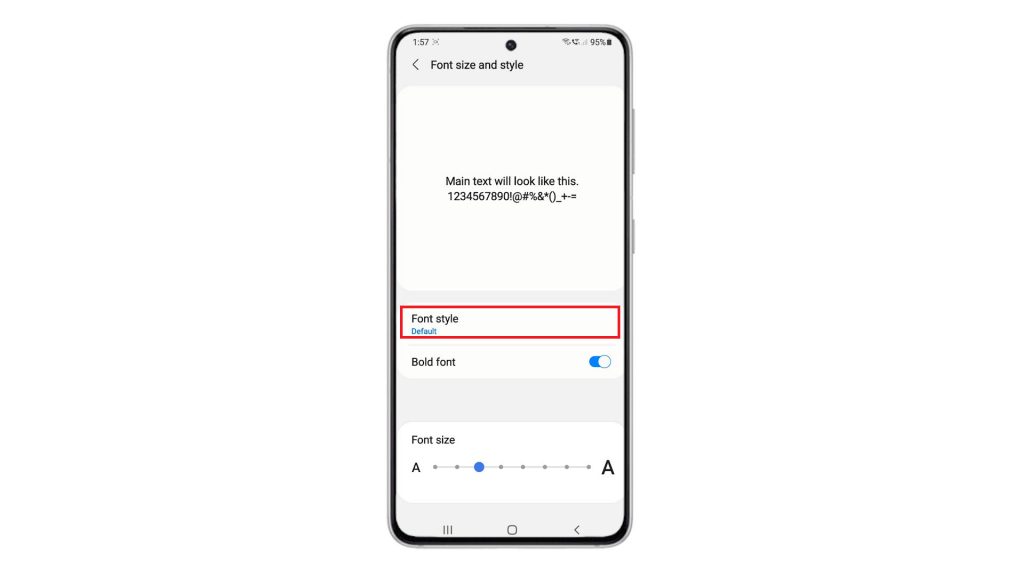 Doing so will open another screen with a list of all available font styles. The current selection is set to Default.
12. To change this, simply mark the radio button before the font you'd like to use.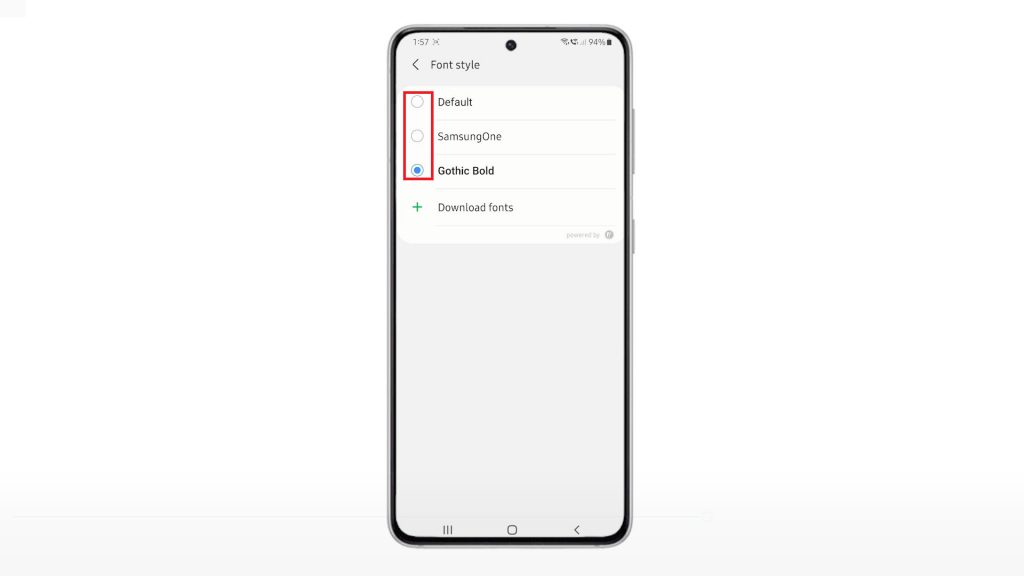 After changing the font, check the preview so you can decide on which font style to choose.
You can also add and get new fonts if you want.
13. To do so, just tap Download fonts.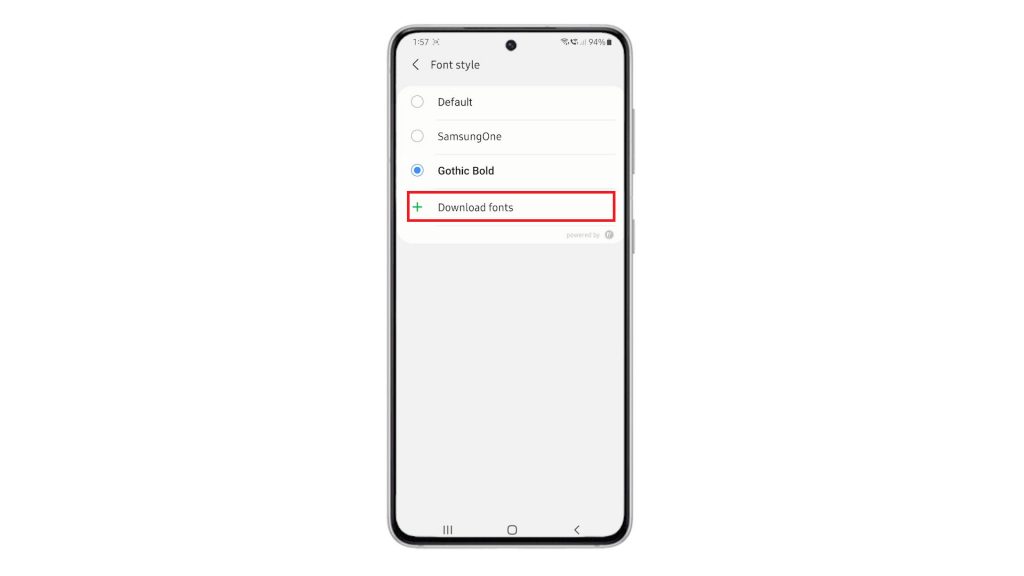 Doing so will route you to the Galaxy Store. Here, you can find and choose from a long list of font apps.
You may opt to get fonts from the top list, top paid, top free and new category.
14. To proceed with this demo, let's go for Top free fonts. So, tap to select the Top free tab.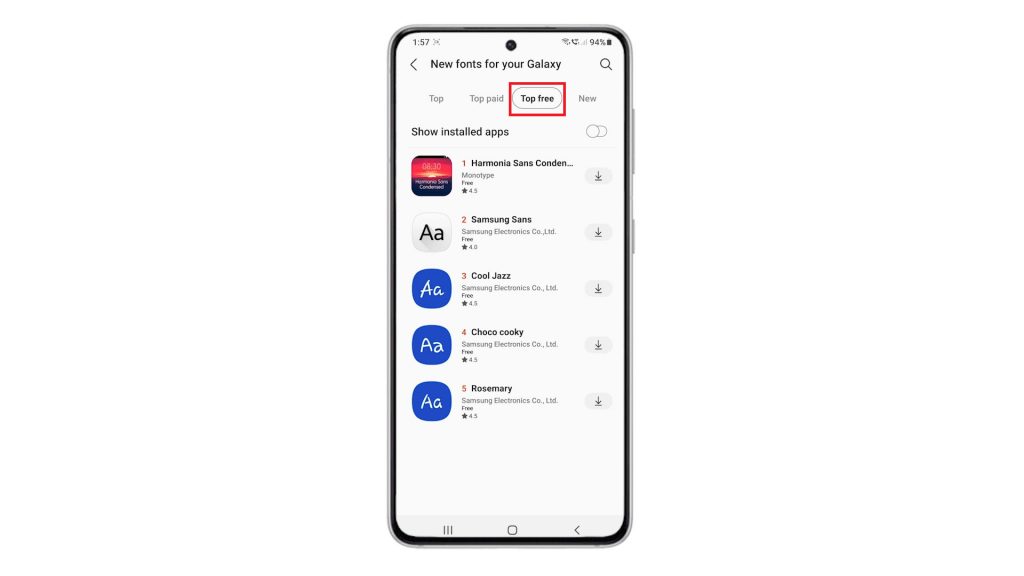 A list of free downloadable fonts will appear beneath.
15. Tap the Download arrow next to the font you'd like to download and add to your phone's font list.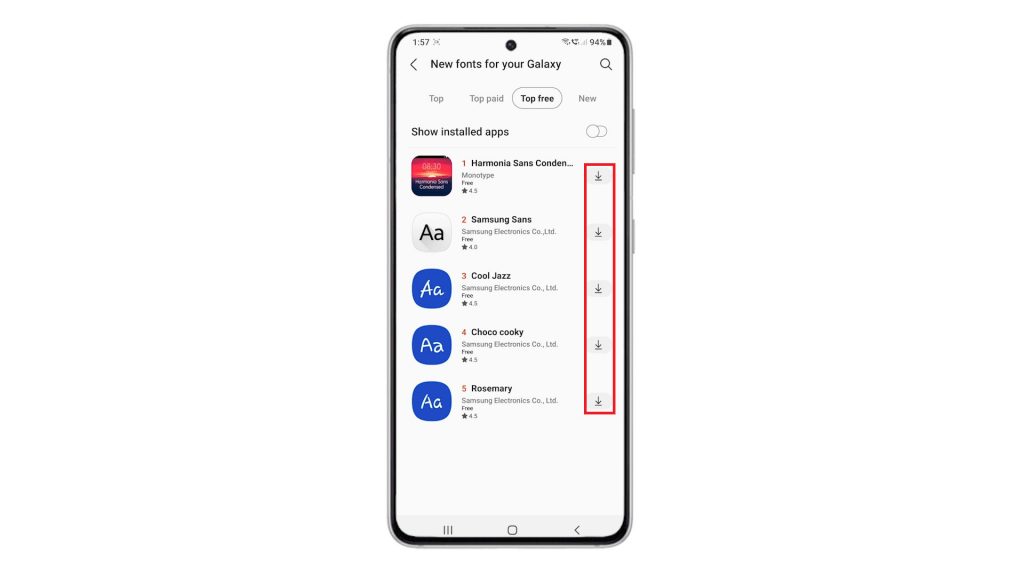 You can download more than one font style if you want. Just follow the same steps to download and install each of your preferred font styles.
Once you're finished downloading fonts, go back to your phone's font settings. All new fonts you've downloaded recently will appear and added on the font style list.
By then, you can mark the radio button before the font style you'd like to set and use on your phone.
And that's about customizing the Galaxy S21 font settings.
Alternative Ways to Get New Fonts
Another way to get new fonts for your new Galaxy S21, is through a series of APKs. All you need is time and a good file browser to get this done. Once you've got all the requirements, you can download the monofonts ZIP file from XDA on your computer, extract the file to view and access its content then get back to your phone and open Samsung's pre-installed My Files app. You can also use any file browser that's capable of extracting ZIP files, open the file monofonts file in the browser and the select Extract.
After extracting the file, go to your Download directory from Internal Storage and then find the monofonts folder. From there, you can extract the zip file and make new fonts accessible.
Hope this helps!
More Video Tutorials
To view more comprehensive tutorials and troubleshooting clips on different mobile phones and tablets, feel free to visit The Droid Guy channel on YouTube anytime.
You might also want to read: