This post will help you configure your new Galaxy Note 20 to block scam and spam calls. Read on if you need help gearing  up your new Samsung phablet against unwanted robocalls and spam callers.
Introducing Samsung Smart Call
New Samsung smartphone owners are lucky enough to need not worry about the augmenting number of spam calls that many people seem to get on an almost daily basis.
Samsung's spam-filtering and barring feature known as the Smart Call is set to first rollout on the Note 20 series while other models are expected to get it soon.
This feature works by letting users determine if an incoming call is a spam and then bar it. Users are also prompted to report the call as spam.
To make your device work this way, you will need to enable the Caller ID and spam protection feature beforehand.
If you need help activating this feature on your new Galaxy Note 20, then this post will walk you through the entire process.
Steps to Block Scam and Spam Calls on Note 20
Before you proceed, verify and ensure that your phone is running the latest software version. If necessary, install the latest Android or UI update available for your device.
1. Once you're all set to begin, go to your Home screen. While on the Home screen, scroll down to the bottom section then find and tap the Messages icon.
If you don't see the Messages icon on the Home screen, swipe up from the bottom of the display to launch the Apps viewer.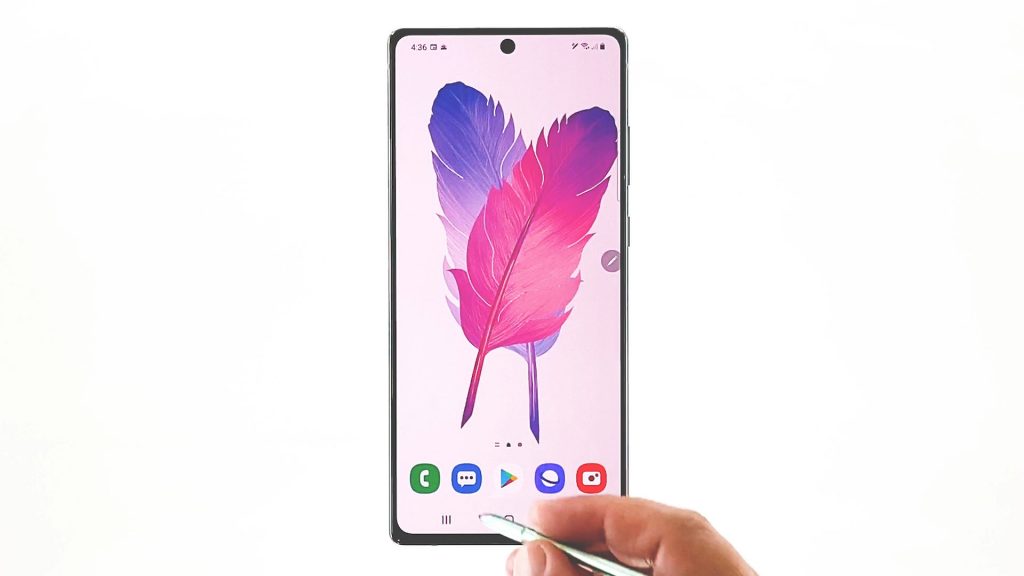 On the Apps viewer, you will see different app icons or shortcut controls to downloaded and built-in apps and services on your phone. Find the Messages app icon and then tap to open it.
The Messages main screen or inbox will load up on the next display, with all existing messages and conversations.
2. To continue, tap the triple-dot icon or quick menu icon located on the mid-right section right next to the magnifying glass icon.
A pop-up menu will launch, highlighting the messages settings and relevant information.
3. Tap Settings to continue.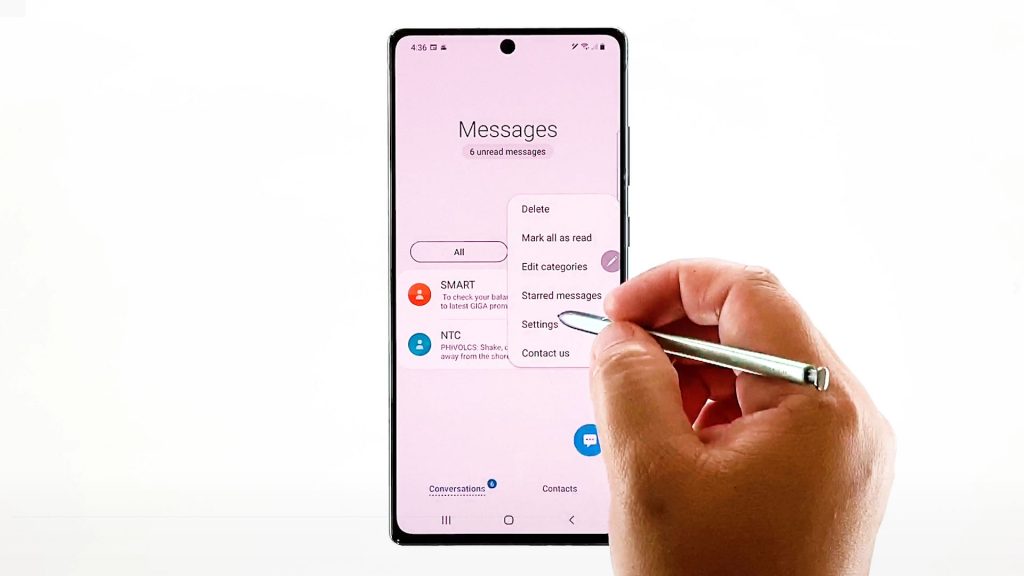 The Messages settings menu opens. Here, you will see five main items including conversations categories, notifications and more.
4. Select the option to Block numbers and messages.
Doing so will route you to the blocking section.
5. Tap Caller ID and spam protection to continue.
Relevant features and information will show up on the next window.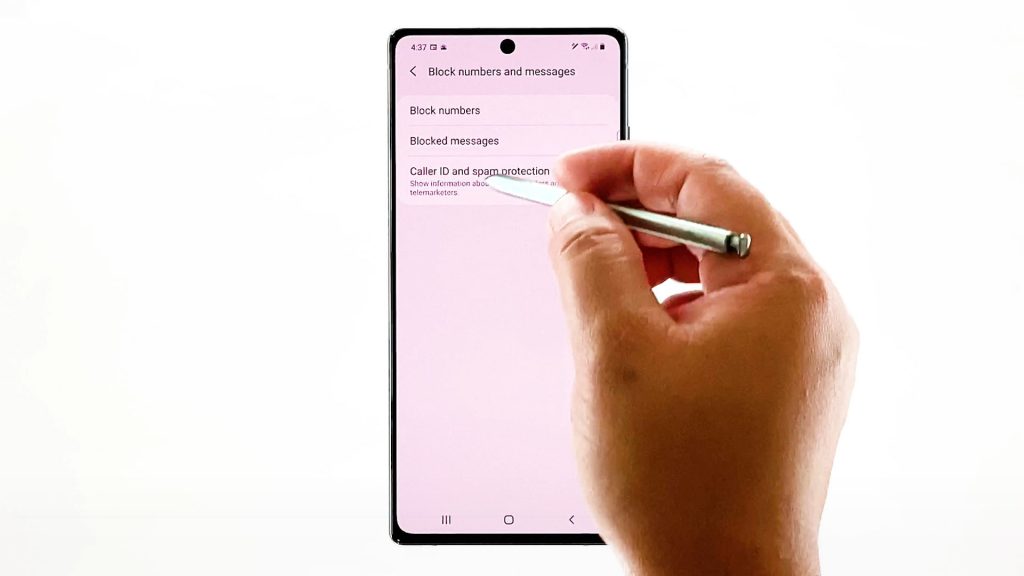 6. Tap to enable or turn on the OFF switch. Doing so will prompt your phone to activate caller identification and spam protection.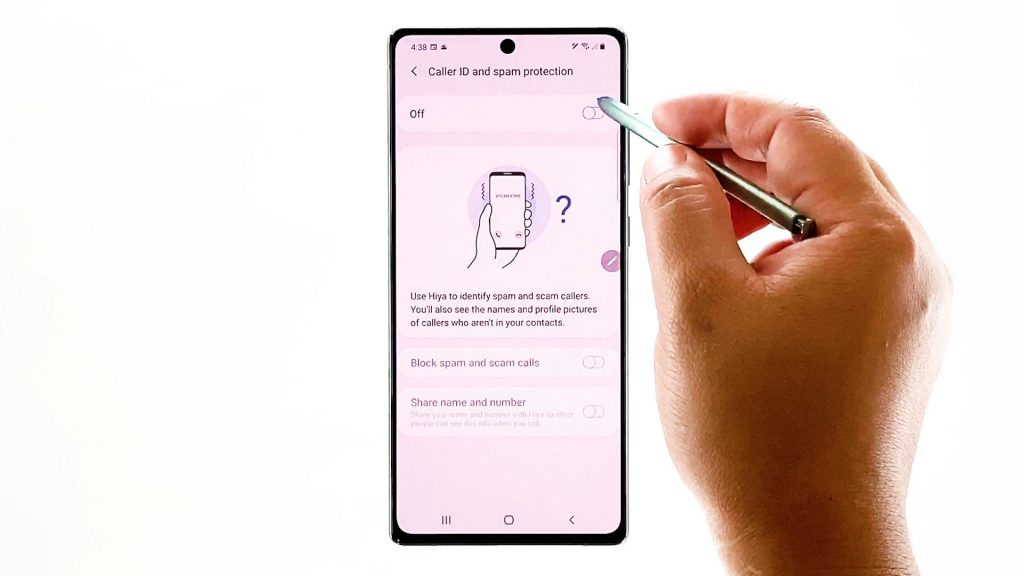 If prompted with the terms and conditions, read and review the information, mark the radio buttons and then tap Agree to confirm.
7. Don't forget to toggle to turn on the switch to filter spam and robocalls.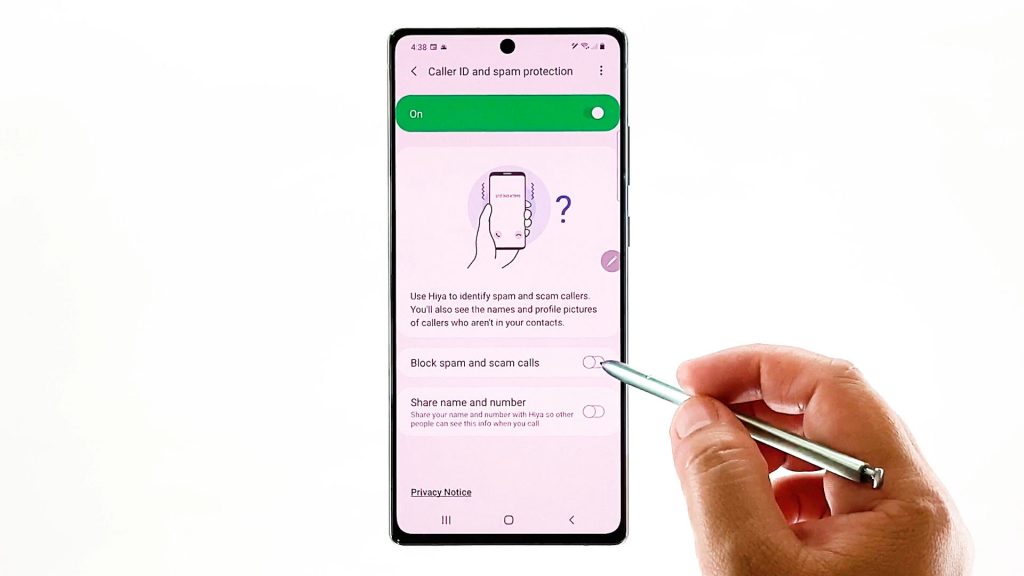 8. Choose whether you'd like to block all spam and scam calls or only block high-risk scam calls.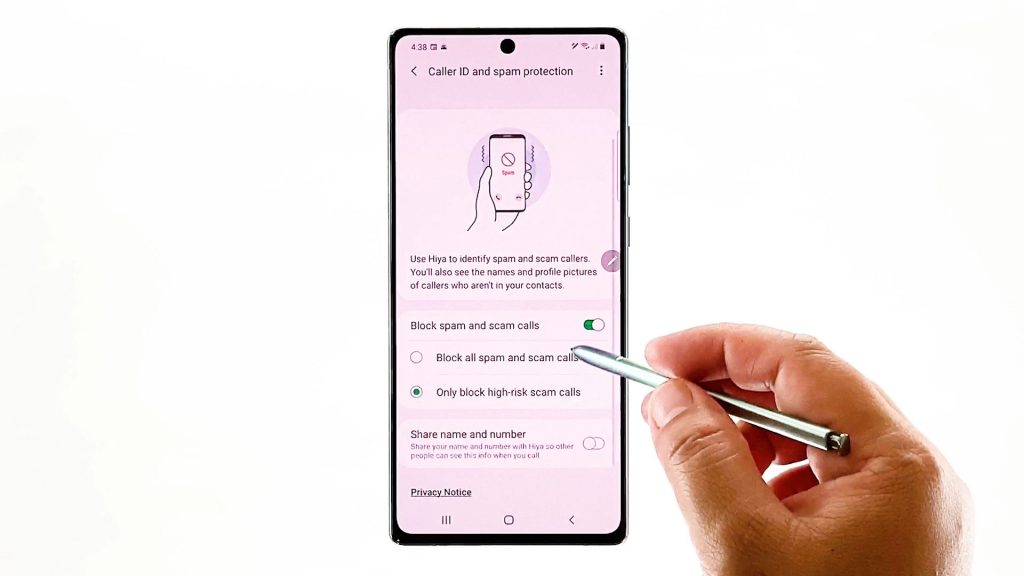 Just tap the radio button to mark your preferred option.
9. If you want your phone to show your name and phone number to other people's smartphone when you call, then you might as well turn on the Share name and number feature.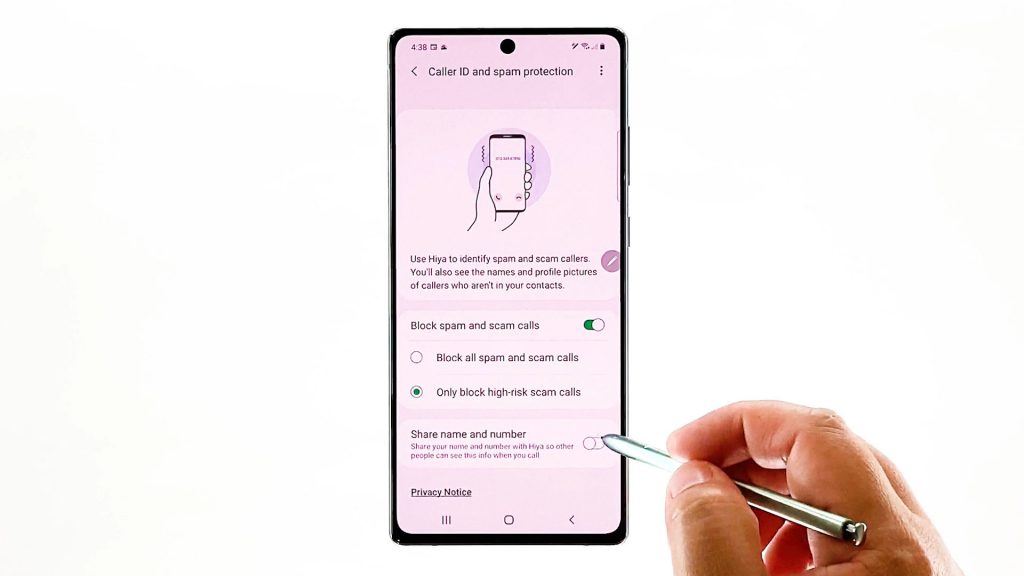 10. Simply turn on the switch next to the feature and then tap Allow to grant permission for Smart Call to access your contacts. Do the same to allow it to make and manage phone calls on your device.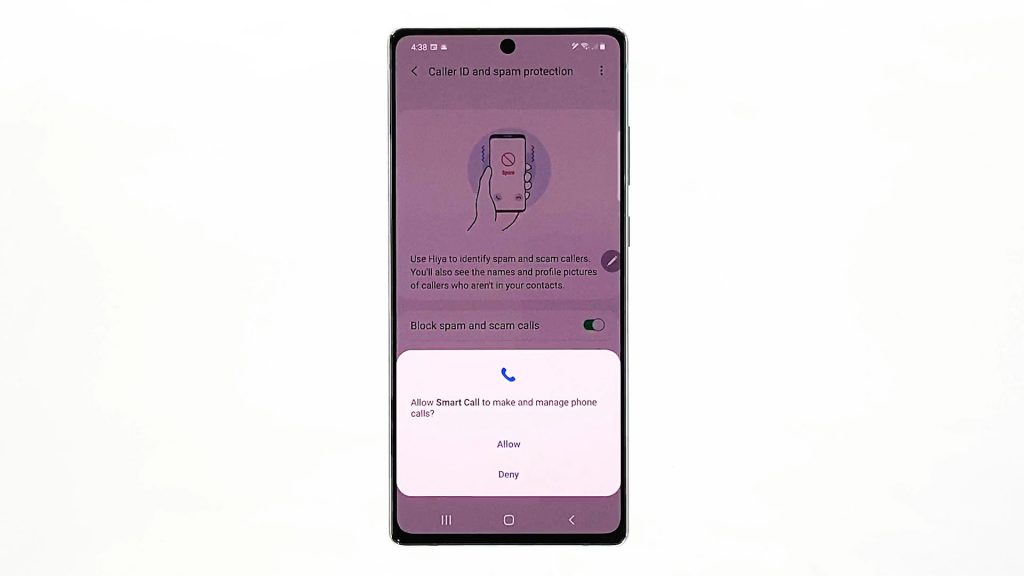 Sharing of this information will be carried out through Hiya.
Smart Call Powered by Hiya
Identifying spam callers with Samsung's latest Smart Call feature is made possible with Hiya. In short, Samsung's Smart Call is backed by Hiya.
Hiya aids Samsung users to detect unknown callers and stay protected against spam and robocalls. It is primarily designed to protect millions of smartphone users from unwanted robocalls worldwide.
Aside from activating the built-in spam filter, you may also opt to download the Hiya app straight from the Play Store for even more advanced call protection features.
Hope this helps!
More Video Tutorials
To view more comprehensive tutorials and troubleshooting clips on different mobile phones and tablets, feel free to visit The Droid Guy channel on YouTube anytime.
You might also want to read: