While many players are now having fun with the latest Black Ops Cold War Season 5, others are experiencing issues such as random crashing issues and launching problems. In this troubleshooting guide, we'll show you the fixes that you can try if the game does not launch at all, or if it keeps crashing in the middle of the gameplay.
How to fix Black Ops Cold War Season 5 crashing issues?
There can be many different reasons why Call Of Duty Black Ops Cold War Season 5 is crashing on you. Let's take a look at all of the below and the solutions that you can try to fix them.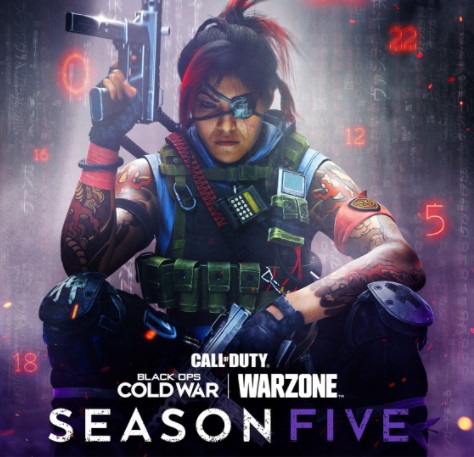 Fix #1: Restart the Battle.net client.
New games and contents may sometimes develop minor bugs that are easily fixed by a restart. Make sure that you close the game normally and force quit the Battle.net launcher using Task Manager (CTRL+SHIFT+ESC).
Fix #2: Update the game.
After restarting the game, make sure to follow it up by checking for the latest updates before launching it again. This is a necessary step as the game won't let you play online if it's not running its updated software version.
Fix #3: Verify if your PC meets the minimum system requirements.
If you're playing the COD Black Ops Cold War for the first time, be sure to check if your PC can run it. Black Ops Cold War is a resource heavy game so you need to make sure that your hardware meet the game specifications to avoid lag, poor performance, and crashes.
Below are the system requirements that you must check:
OS: Windows 7 64-Bit (SP1) or Windows 10 64-Bit (1803 or later)
CPU: Intel Core i5 2500k or AMD equivalent.
GPU: Nvidia GeForce GTX 670 2GB / GTX 1650 4GB or AMD Radeon HD 7950.
RAM: 8GB
If you're playing the game on high graphics settings, consider lowering them to check if that will improve the performance and eliminate the crashes. Otherwise, you can just upgrade your hardware to meet the recommended system requirements as shown below:
OS: Windows 10 64 Bit (latest Service Pack)
CPU: Intel Core i7 4770k or AMD equivalent
GPU: Nvidia GeForce GTX 970 4GB / GTX 1660 Super 6GB or AMD Radeon R9 390 / AMD RX 580
RAM: 16GB
Fix #4: Install driver updates.
Be sure that you're running the latest drivers for your PC. Keeping the drivers, especially that of your graphics card, is very important to avoid serious bugs and performance issues when playing new games.
Fix #5: Close other programs.
If your Black Ops Cold War Season 5 game is crashing when other programs are running, try to see if there's interference from these apps by closing them. The idea is to allow Call Of Duty Black Ops Cold War to run alone. If it works normally when no other apps are being used, then you can assume that one of them must be causing the interference.
Fix #6: Stop overclocking.
Many gamers who overclock their CPU, GPU or both may sometimes encounter crashing issues with games. If you overclocked any of your hardware components, try to see if you can revert it back to its normal clock speed to fix the issue.
Fix #7: Repair Black Ops Cold War Season 5 game files.
In some other cases, Black Ops Cold War players were able to fix crashing and launch issues by refreshing the game files. Here's how:
Open the Battle.net (Blizzard application).
Select the Call of Duty: BOCW game in the left panel (Below PARTNER GAMES).
Click on OPTIONS (middle of the screen, COG/GEAR icon).
Click on Scan and Repair.
Click on Begin Scan.
Fix #8: Delete and reinstall.
If the game is still not launching and is continuing to crash, you should consider doing a drastic solution – a full reinstall. To do this, you must delete the game via the Battle.net launcher and install it afterwards. This solution may work if the main reason for the crashes is due to an issue with game software, or if there's a deeper bug that affects the Windows OS and the game.
OTHER INTERESTING ARTICLES:
Visit our TheDroidGuy Youtube Channel for more troubleshooting videos and tutorials.