VR Headsets have gone a long way since their initial debut in terms of gaming capabilities. This has been an excellent resource for gamers interested to play video games in virtual reality gaming. VR gaming is one of the best options for playing multiplayer games. Today, multiplayer games are making significant progress in virtual reality games. This enhancement enables users to have an enjoyable game and play games with their friends using only VR headsets. We'll show you the best multiplayer VR games available in this article.
A virtual reality headset is a device that allows the user to experience virtual reality. Virtual reality headsets are commonly used in video games, but they are also utilized in simulators and trainers. They incorporate a stereoscopic head-mounted display, stereo sound, and head-motion-tracking sensors such gyroscopes, accelerometers, magnetometers, and structured light systems.
Eye-tracking sensors and game controllers are also included in certain VR headsets. Head-tracking technology is used in the VR glasses, which alters the field of vision as a person rotates their head. The system is not without flaws, since there is lag when the head moves too quickly. Nonetheless, it provides an immersive experience.
A video game played in virtual reality (VR) hardware is known as a virtual reality game or VR game. The majority of VR games rely on player immersion, which is achieved with a head-mounted display device or headset and one or more controllers. To simulate a 3D space, the headgear usually shows two stereoscopic displays in front of the user's eyes.
Best Multiplayer VR Games in 2023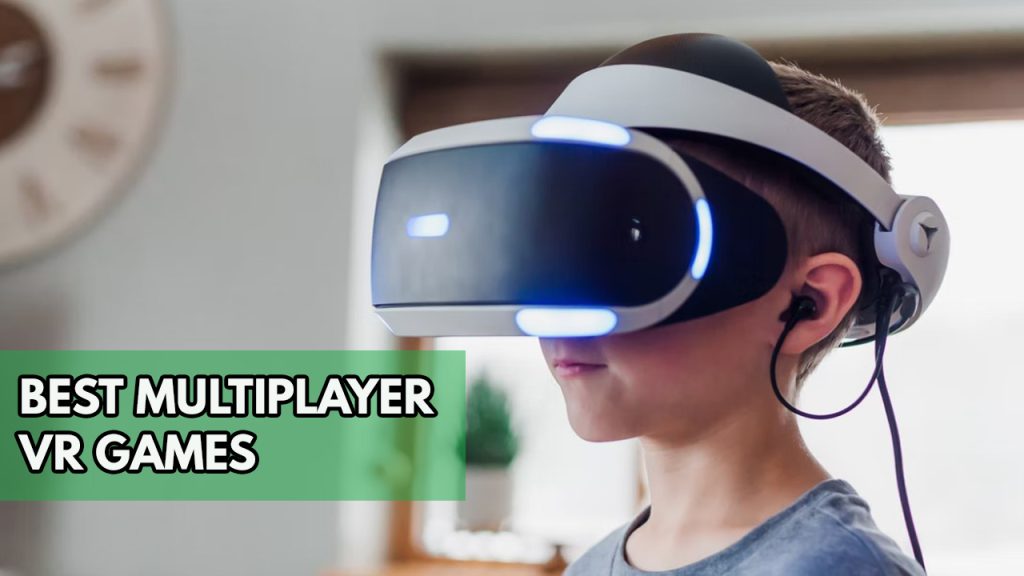 Playing multiplayer VR games is highly recommended for VR gaming. If you have a VR headset then you will enjoy these games with your friends or even meet new players online. Below are our favorite multiplayer VR games and one of the best multiplayer VR games in 2023.
Real VR Fishing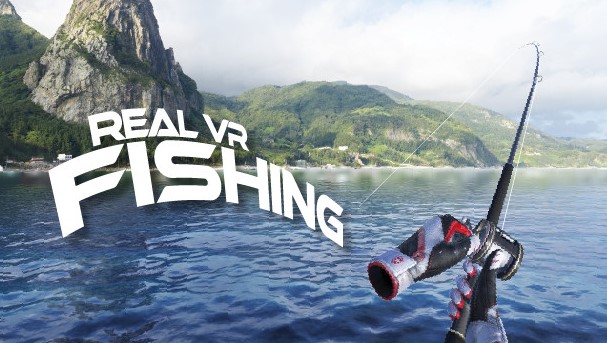 Do you like to go fishing or just sit back and relax while taking in the breathtaking scenery? Real VR Fishing allows you to experience the thrill of fishing while relaxing in real-world fishing locations. Real VR Fishing is a pleasant fishing simulator with great visuals and landscape that you can enjoy with your pals with multiplayer mode with up to 4 users. Go fishing and capture numerous species to fill your aquarium. It's your call. Static and relaxing float fishing or active lure fishing are also options. To give more depth to the gameplay, water depth and an updated fishing mechanic have been introduced. Be transported to breathtaking real-life settings thanks to the ultra-realistic graphics. Create your own avatar, meet pleasant people, and socialize while fishing.
Different fishing modes and difficulties are available. Anglers and non-anglers alike can customize their fishing experience. Never get bored while fishing by watching YouTube or listening to music or podcasts in-game. Fill your aquarium with your catch and decorate it with one-of-a-kind ornaments from the shop.
Eleven Table Tennis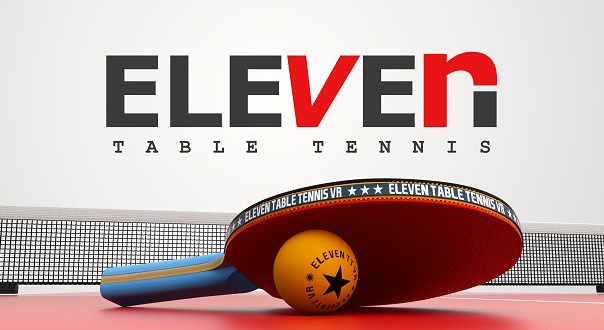 The most realistic Table Tennis simulator available. With online play multiplayer VR games against other players or practice against powerful AI. You'll forget you're in VR thanks to mechanics that are as realistic as any in a Table Tennis simulator. This is one of the great VR game out there..
They have been obsessed with making the most realistic table tennis simulation the world has ever seen since the beginning. They achieved their aim and built Eleven Table Tennis VR after 5 years and countless hours of hard labor.
They hope you like Eleven Table Tennis as much as the developers did creating it and you can also join there discord group for regular tournaments. It is truly one of the best multiplayer VR games that is available.
Walkabout Mini Golf VR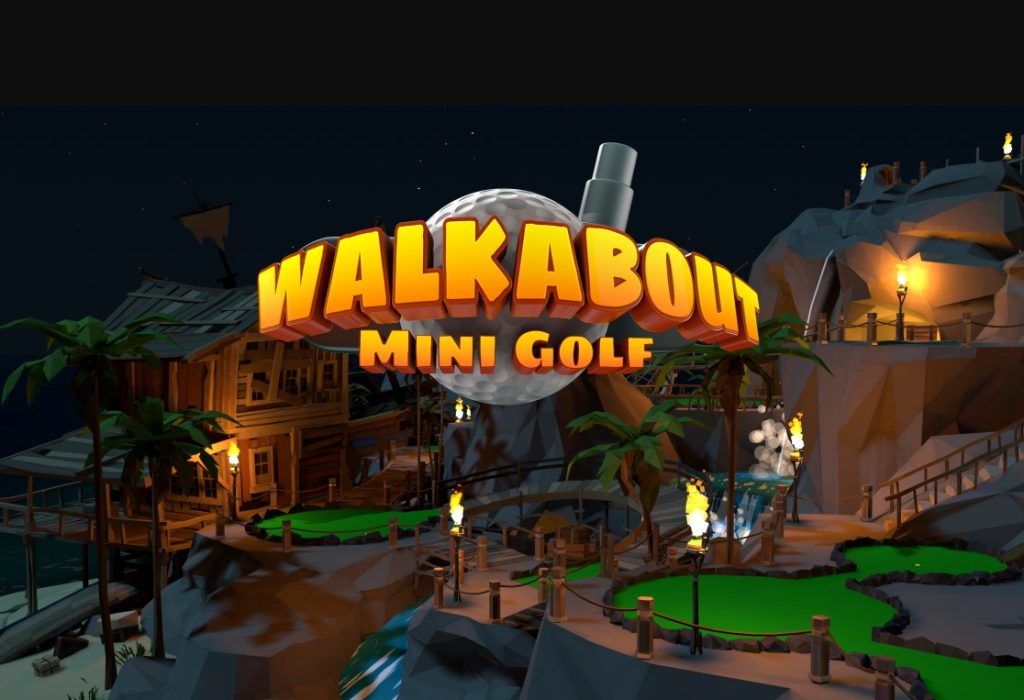 Escape to a beautiful and fun-filled world full of the best mini golf courses you've ever seen! Play alone, meet new people, or challenge your friends in a private game for up to five players. Hardcore golfers and casual gamers alike will enjoy the extremely realistic physics one of the best multiplayer VR that is available.
Walkabout Mini Golf improves on everything you enjoy about the traditional game. The physics are absolutely accurate, the putting is simple and natural, and a large range of courses give the right challenge for both serious and casual golfers.
Each 18-hole course is meticulously designed to evoke the experience of traditional mini golf in a larger-than-life setting. Interconnected holes urge you to explore the entire course, look for missing balls, and create your own trick shots using whatever you can find.
You're just halfway there once you've mastered a course! Every hole has been updated, and in some cases totally redone, to create an altogether new course in Night Mode. There will be much more difficult tasks, new collectibles, and an entirely different aesthetic in the rebuilt courses than in the ordinary courses.
It's always more fun with buddies! Full crossplay on one of the best multiplayer VR games that allows up to 5 players to enter a private room with audio chat regardless of platform. Join their Discord channel for regular tournaments, or create your own by joining the same room name as anyone you wish to play with.
Rec Room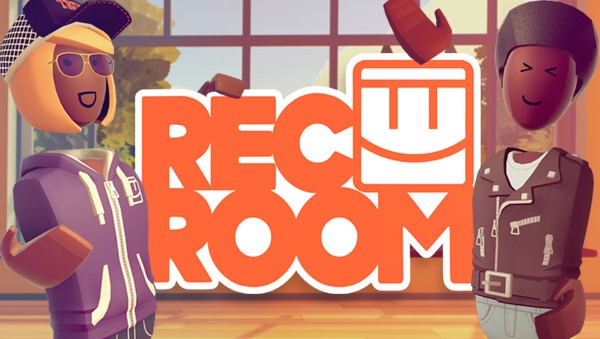 Rec Room is a virtual reality, online video game with an integrated game creation system developed and published by Rec Room Inc., One of the free VR games that works on everything from phones to VR headset. It's a social app that works like a video game and is the greatest place to collaborate on games. Join friends from all over the world to chat, hang out, explore millions of player-created rooms, or create something new and fantastic to share with the rest of the world.
A VR headset, such as a SteamVR headset, OculusVR headset, or PlayStation VR headset, can be used to play the game. In virtual reality mode, the game uses a VR headset's motion capture system and two hand-held motion controllers to pick up and manipulate objects in the game world, such as balls, weapons, building tools, and other objects. With minimum or no VR sickness, players can explore the space around them within the boundaries of their physical floor-space while wandering beyond by utilizing the controller buttons to teleport a short distance. Instead of teleporting, players can travel about in a "walking" mode.
Star Trek Bridge Crew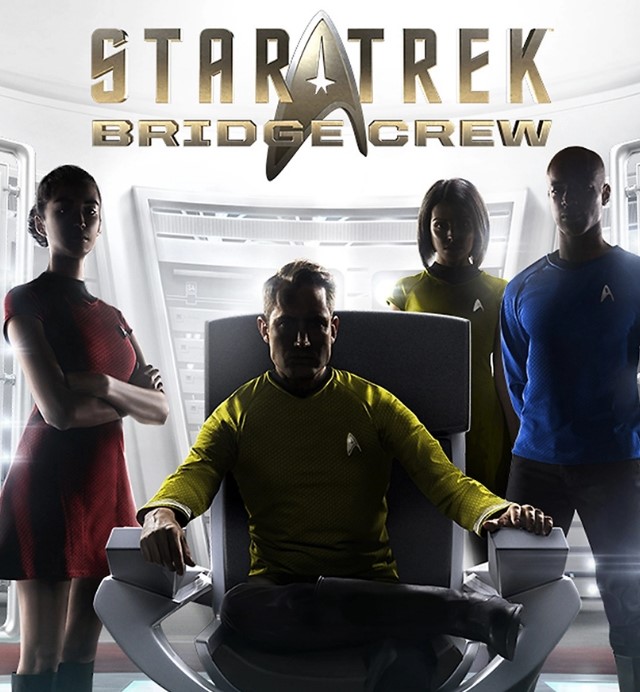 Star Trek: Bridge Crew is a virtual reality and non-virtual reality game that immerses you in the Star Trek universe. Explore a completely unexplored section of space known as The Trench in the hopes of finding a suitable new home world for the decimated Vulcan population. The Klingon Empire is also present in the area, and their goal is to disrupt the Federation's objectives. This is one of the best multiplayer VR games that is available right now.
In order to complete the mission, make strategic judgments and coordinate operations with your troops. You can build a crew of four players to play Captain, Helm, Tactical, and Engineer in co-op. In addition to a compelling storyline, the game has a "Ongoing Tasks" option that generates missions based on a procedural algorithm for endless hours of Solo and Co-op fun.
To tackle the challenges in Star Trek: Bridge Crew, you'll need more than just individual competence; communication, trust, and close crew collaboration will be crucial.
The game must be activated and installed using an Uplay account and the Uplay PC application. To play the game, you'll need to have a constant internet connection.
Arizona sunshine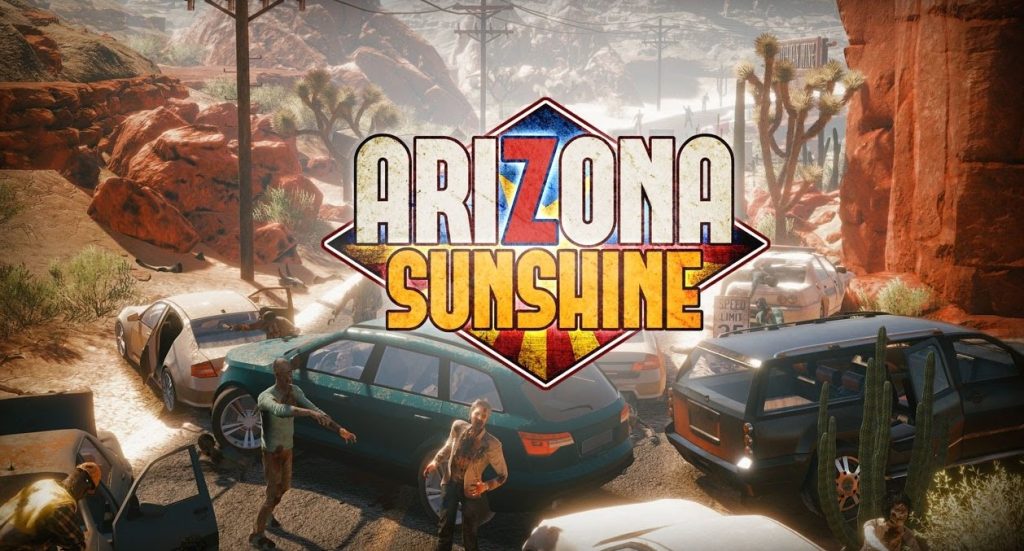 Arizona Sunshine is a VR game that places you and up to three other survivors in the middle of a zombie apocalypse. Survive single or in co-op, use real-life movements to handle weapons, and explore a post-apocalyptic world. Putting the zombies to bed has never been more fascinating. This is one of the best multiplayer VR games that is available right now.
The zombie apocalypse meets VR! It is a VR-only first-person shooter that immerses you and up to three other survivors in a zombie-infested post-apocalyptic Southwest America.
In your desperate search for survivors, you must negotiate the hordes of zombies coming for your brain, armed only with your motion-controlled weaponry and the limited ammo and consumables you acquire along the way.
In co-op campaign mode or multiplayer Horde mode for up to four players, join forces with a friend. But keep in mind that more warm brains means more hungry undead.
Handle 25+ weapons with realistic movements using VR motion controllers. Anticipate assaults, manage ammo, and aim down the sights to decapitate your foes.
The campaign is designed in bite-sized VR portions that together build a comprehensive narrative, allowing you to jump in for a quick session or remain for the entire ride.
Explore a succession of massive southwestern American settings, including perilous canyons and deep, black mines, with no restrictions.
Scavenge the environment, plunder undead opponents, and keep track of your ammo and consumables in a war for survival that is more intense than ever thanks to virtual reality.
With zombie mutilation, destructible environments, and an overall cinematic and immersive gameplay, the game provides unmatched realism to VR gaming when powered by an Intel® CoreTM i7 processor or similar.
Onward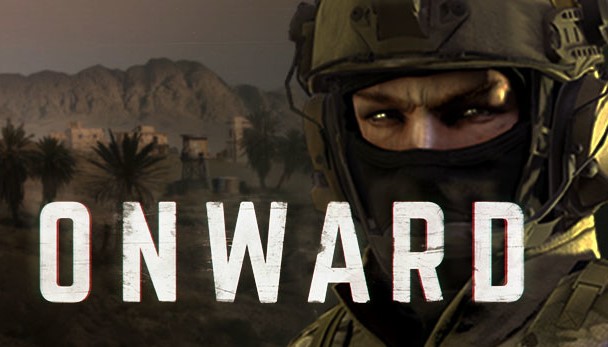 Immerse yourself in the firefight! Onward is a VR-optimized multiplayer first-person shooter. In the heat of battle, work closely with your team and engage in the most realistic combat experience possible in gaming today.
Onward combines mil-sim gameplay with the immersive sensation of VR to create a first-person shooter unlike any other. Crosshairs and micro maps are useless to players. Instead, you must rely on your squad's teamwork and communication to complete your mission. As you engage in infantry warfare across a wide range of terrain and combat circumstances, realistic combat mechanics and artificial locomotion will test your combat survival abilities.
To improve your abilities, take on AI opponents. In a Hunt mission, you must hunt down all adversaries, or in an Evac mission, you must hold off enemy forces while waiting for your extraction. Explore maps or visit the shooting range to become familiar with the game's huge assortment of weaponry, each of which is unique and requires knowledge to use.
Take to the online battlefield with up to ten people in a high-stakes combat and outsmart your opponents on a strategic and tactical level. Choose from three objective-based scenarios in which you must fight for possession of an Uplink station, transport a VIP to safety, or secure an area long enough to upload a code using your tablet.
The conflict between the modern military MARSOC group, which has access to modern weaponry like as the AUG, M16, M1014 P90, and M249 light machine gun, and the rebel Volk forces, who employ weapons like the AKS74U, Makarov, and even an RPG launcher, is the focus of Onward. This is just a taste of what's in store in the game.
In Onward, you can create your own battlegrounds by creating custom maps and using them in the game. We actively encourage our community's creative talents to create original game content.
No Man's Sky VR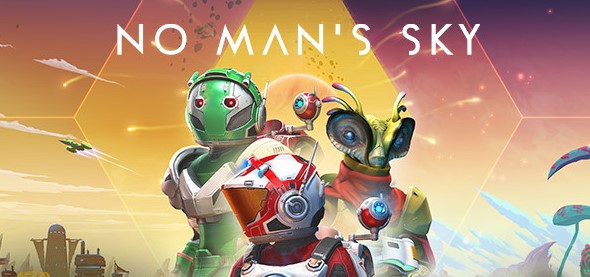 No Man's Sky is a randomly generated universe game about exploration and survival with multiplayer support that was developed by Hello Games. No Man's Sky gives you with a galaxy to explore, replete with diverse planets and lifeforms, as well as continual danger and action, inspired by the excitement and inventiveness we love from classic science fiction. This is one of the best multiplayer VR games that is available right now.
Every star in No Man's Sky is the light of a distant sun, each orbited by life-filled planets, and you can visit any of them. There are no loading screens or constraints when you travel from deep space to planetary surfaces. You'll find places and animals that no other player has seen before – and may never see again – in this limitless procedurally generated universe.
You may explore, trade, fight, and survive alone or with allies on an epic journey to the center of a shared universe. There is an alluring pulse at the galaxy's core that lures you on a trip to uncover the true nature of the cosmos. When you're up against hostile species and ruthless pirates, you'll understand that survival depends on the decisions you make about your ship, weapon, and suit.
You are in charge of your journey across No Man's Sky. Will you be a fighter who preys on the weak and steals their wealth, or a pirate who hunts down pirates for their booty? If you enhance your ship's speed and weaponry, you'll gain power.
Or perhaps a trader? Find valuable resources on forgotten worlds and sell them for top dollar. Investing in greater cargo room will pay off handsomely.
Or maybe an explorer? Discover places and things that no one has ever seen before by going beyond the recognized frontier. Upgrade your engines to jump further and your suit to survive in poisonous situations where the unsuspecting would perish.
The universe is a living, breathing entity. Trade convoys sail between stars, factions compete for territory, pirates prey on the unwary, and the cops are always on the lookout. Every other player in the game is from the same galaxy, and you can choose to share your discoveries with them on a map that stretches across known space. Maybe you'll realize the consequences of their acts as well as your own.
The Forest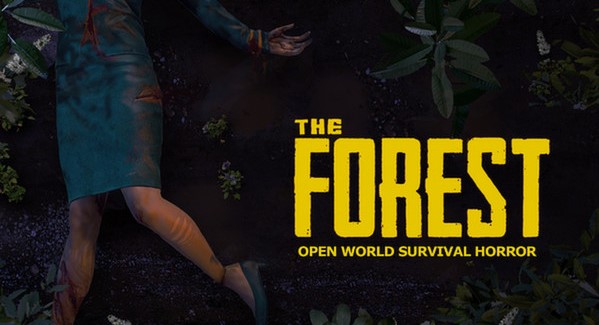 Endnight Games' The Forest is an open world survival multiplayer VR game . As the sole survivor of a passenger plane accident, you're trapped in a mystery jungle, fighting for survival against a society of cannibalistic mutants.
In this scary first-person survival horror simulator, you must build, explore, and live. Enter a real, breathing world where you can cut down any tree or plant. Explore a massive network of tunnels and underground lakes below ground. To create a camp, fell trees or start a fire to keep warm. To avoid going hungry, scavenge for food. Construct a tiny shelter or a huge stronghold along the coast. To keep a safe perimeter, set up traps and defenses. During the day, go exploring and building. At night, defend your base. Make tools and weapons. During the evening, either bunker down or go straight to the enemy. Defend yourself against a clan of genetic mutant adversaries with values, families, and morality who look to be human-like.
Tabletop Simulator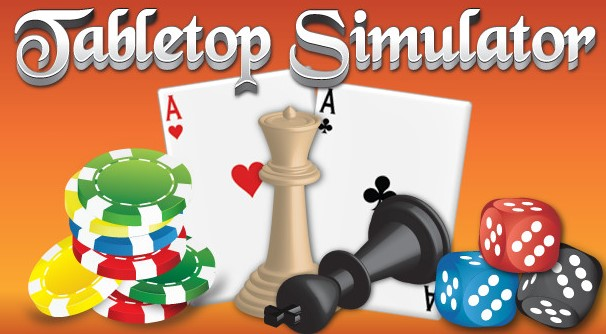 The only simulator where you may vent your rage by flipping the table is Tabletop Simulator! You, a physics sandbox, and your buddies are the only ones who must follow the rules. Create your own online board games or play thousands of mods created by the community. Possibilities for gaming abound.
With the HTC Vive and Oculus Rift, you can take your tabletop game to a whole new level in VR mode. Furthermore, both VR and non-VR players can play in the same gaming room.
Make your own games, import custom assets, script games, set up whole RPG dungeons, change the physics, create hinges and joints, and, of course, flip the table when you're losing. All of this is made possible by a simple framework that is integrated with Steam Workshop. The game allows you to do whatever you want. The options are limitless.
It includes everything. Chess, Poker, Jigsaw Puzzles, Dominoes, and Mahjong are among the 15 classic games included in the base game. The Workshop also has thousands of pieces of community-created material. If you prefer tabletop gaming, we offer an RPG Kit with tilesets, furniture, and animated figurines that you can set up and combat with your friends, as well as additional options in the Chest. Game Masters can even use this feature to govern the table.
You may simply design your own games by putting photos onto custom boards and tables, creating custom decks, importing 3D models, creating scripts, and much more if you're into creativity and prototyping. You can either share your works publicly on the Steam Workshop or privately with your friends.
It is available to everyone! Play a classic board game with Grandma, have a poker night with the men, or begin an epic RPG adventure with your friends. Play practically any tabletop game that comes to mind! Because this is a multiplayer game, up to ten players can play at once.
Frequently Asked Questions
Are there any multiplayer VR games?

Yes, see our article for the compiled multiplayer VR games.

Are there any multiplayer VR horror games?

Yes, On our list it is the Arizona Sunshine game.

What VR games are online multiplayer?

You can see our article this are all online multiplayer games.

What are some free multiplayer VR games?

Rec Room is an example of a free multiplayer VR game.

Can you play VR games with multiplayer?

Yes you can.