No Man's Sky was one of the most highly anticipated titles in gaming, and today we have some of the best games like no Man's Sky alternatives. It allowed players to have true control over the world, and with massive exploration abilities. No Man's Sky allows you to explore a massive universe with billions of planets and solar systems for you to explore. The game had a rough start; however, with new updates and expansions, No Man's Sky has gotten a whole lot better, easily rising above the ranks to become players' favorite game.
* If you buy through links on our site, we may earn an affiliate commission. For more details, please visit our Privacy policy page.
No Man's Sky is a massive world, and so, people are bound to get bored at some point as they start experiencing repetitive and mundane content. That said, you might be in search of a game with a similar style and experience to freshen things up a bit. Not sure what that is? Here are five of our favorite games like No Man's Sky.
The Best Games Like No Man's Sky
Spore has a lot of exploration and building; however, it's definitely a different game than No Man's Sky. In the game, you essentially start as a germ, and slowly grow your way up into a full-fledged alien or animal creation of your choice. From there, you make friends with similar species', grow your civilization, and eventually advance to the point where the game turns into a real-time strategy. Spore is a very unique game, and by the end, you really reach a high-tech, sci-fi point.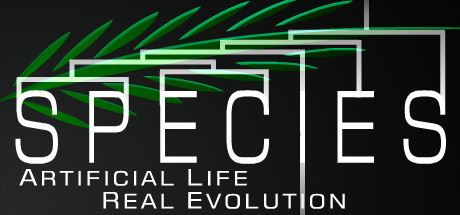 There's a lot of creativity that goes into No Man's Sky, and honestly, because of how unique the game is, you'll be hard pressed to find one that covers the diversity of it just as good. That said, there are some games that do come close, and one of those is a game called Species: Artificial Life. Similar to Spore, you'll be able to design and evolve a creature from a lazy worm, to a massive dinosaur, a dragon, and plenty of other choices. Similar to Spore, you'll be able to build large packs of creatures, continue to populate and spread them across great distances, and control them to your heart's content. With the civilization that you build, you are truly in control of the world and how it will end up.
Buy it now: Steam
If you like the vastness of No Man's Sky, you'll love what Sins of a Solar Empire offer you. This game will easily have you engrossed for hours. The game plot of the game is pretty unique — you have an un-measurable galactic empire holding vast amounts of territory that has been completely fractured into thousands of rebellions attempting to grasp a shadow of what the former empire had — extreme wealth, power, and territory. Heavily focusing on conquering and colonizing the galaxy, Sins of a Solar Empire is similar to No Man's Sky, but is also pretty unique because of its strategy style.
If you like the vastness and spaceship building side of No Man's Sky, then Kerbal Space Program will be right up your alley as well. The game is focused on building a spaceship to escape the gravity of Earth; that said, most of the games revolve around spaceship building and creating something that works. There are plenty of crazy creations you can make, but once you nail your design to escape Earth, you can also start to explore the galaxy to your heart's content. Visit planets, explore galaxies — space is at your command here. Leave your spaceship and explore by land, return through space and attempt to land without blowing up your pilots.
And finally, last up on our list, we have Endless Space 2. This game covers a vast universe, and unlike No Man's Sky, the game seems to stay on the strategy and diplomacy side of things, whereas No Man's Sky is more focuses on exploration. This one is a 4X strategy game, allowing you to manage your empire with various political mechanics, hand internal affairs, and even hire heroes to advance your civilization above the rest. Use diplomacy to work with other nations, or use force to advance your conquest, and becoming the top dog in Endless Space 2.
Verdict on The Best Games Like No Man's Sky
As you can see, there are a lot of games that are similar to No Man's Sky in some respects; however, it's almost impossible to find a full-fledged game exactly like No Man's Sky. If you'd like to get close, the Kerbal Space Program or Spore will probably be your best bet.
Do you have a favorite game like No Man's Sky?
* If you buy through links on our site, we may earn an affiliate commission. For more details, please visit our Privacy policy page.