Are you experiencing the Battlefield 2042 can't connect to EA servers issue? Battlefield 2042 does not feature an offline campaign mode so the game is rendered unplayable when you are unable to connect to the EA servers. Popular online games such as this one can understandably suffer from online troubles during launch but server-related issues usually go away after some time. 
No More Connection Errors: Battlefield 2042 Can't Connect Solved
Picture this: you've just loaded up Battlefield 2042, ready to immerse yourself in the breathtaking, action-packed world that DICE and EA have created. Yet, instead of diving into the heart-pounding action, you're greeted with an error message: "Can't connect to Battlefield 2042 servers." A wave of frustration washes over you. This error disrupts your gaming experience and puts a damper on your excitement.
In this guide, we'll show you what you need to do if you're constantly getting an error message that says Battlefield 2042 is having a hard time connecting to the servers.
What causes Battlefield 2042 can't connect issue?
Several factors can contribute to this connection problem in Battlefield 2042. Understanding the possible causes can help you troubleshoot effectively. Here are some common culprits:
Server Overload: During peak hours or game launches, the game servers can become overwhelmed with the influx of players, causing connection issues.
Network Problems: Issues with your internet connection, such as low bandwidth, high latency, or network congestion, can prevent a successful connection.
Firewall or Antivirus Settings: Overly strict firewall or antivirus settings may block the necessary ports or protocols required for a connection to the game servers.
Outdated Game or System: Running an outdated version of Battlefield 2042 or an outdated system software can lead to compatibility issues and connection problems.
Temporary Server Outages: Sometimes, the game servers undergo maintenance or experience temporary outages, preventing players from connecting.
How to fix Battlefield 2042 can't connect to EA servers
If you badly want to go online with the game but you're getting the error, here are the solutions that you can try:
Fix #1: Close and restart the game.
Sometimes, the Battlefield 2042 software may briefly disconnect from the internet or from the EA servers. What you can do to fix it is to try closing and restarting the game to refresh the connection.
In order to ensure that you restart the game properly, open the Task Manager (CTRL + ALT + ESC) and close Battlefield 2042, EA background service and all EA processes from there.
Fix #2: Check for server outages.
If the "Battlefield 2042 Can't Connect To EA Servers" error did not go away and game remains unplayable after restarting it, the next important step that you need to do is to check the EA server status. 
Outages are the most common reasons for server connection issues. Because this is the most likely reason why the game is acting up, you need to ensure that you're not dealing with problems with the EA servers before you continue with the rest of your troubleshooting.
If you want to check the Battlefield 2042 servers are down, there are a few things that you can do.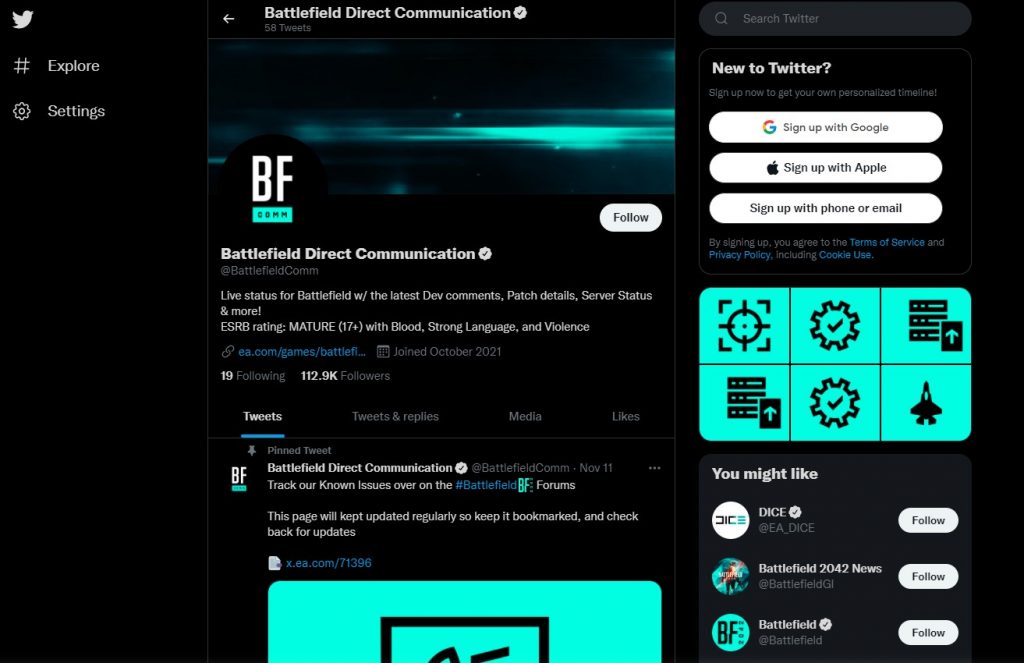 If you have a Twitter account, the easiest way for you to do is check the official Battlefield 2042 account – Battlefield Direct Communication. It's by far the most updated way to know if there's any recent server troubles.
You can also visit the official EA website if you're planning on checking out other issues aside from a possible server problem.
If you don't want to use the official channels though, third party server status detection tools such as Downdetector may also help.
Fix #3: Troubleshoot your internet connection.
If the problem persists, the cause of the Battlefield 2042 Can't Connect To EA Servers error message may be your own internet at home. Here are the possible solutions that you can try:
Power cycle the modem or router.
Rebooting your modem or router is a classic recommended solution for all types of connection problems.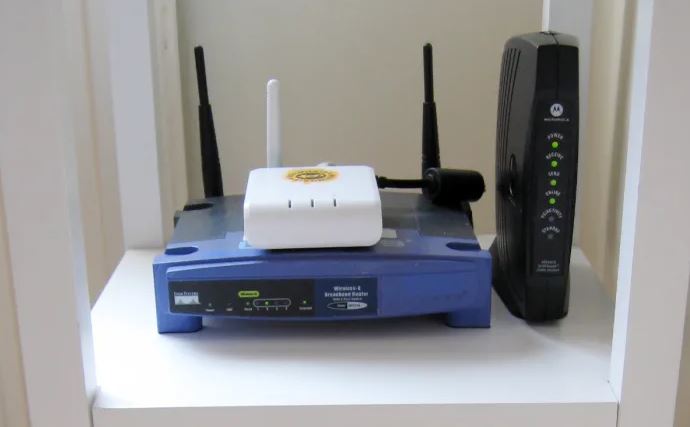 Turn off the modem or router and unplug it from the power source for at least 30 seconds once every few days.
Run a  speed test.
You may be dealing with slow connection issues and it's causing your PC or console to fail to maintain a solid communication with the servers. Try running a speed test and see how fast (or slow) your internet connection is. You want to ensure that you have a minimum of 15 Mbps (for both download and upload).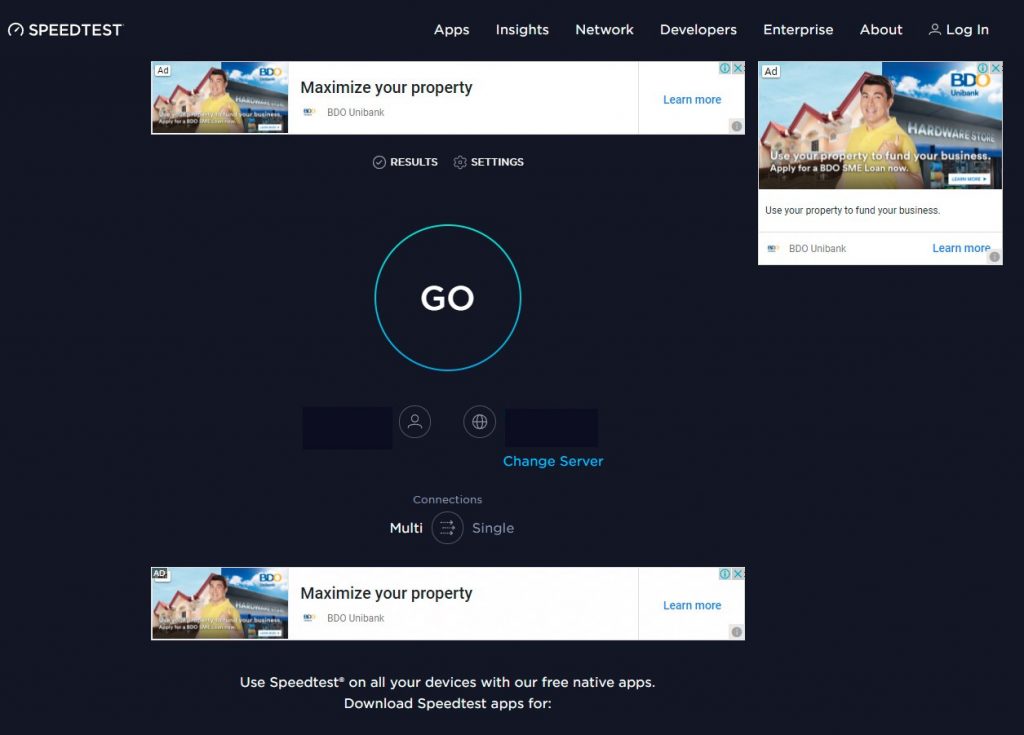 If you think that your connection is slow or needs improving, contact your Internet Service Provider.
Use different DNS server addresses.
Another thing that you can do in this situation is to try to use another set of different DNS servers. The exact steps on how to do this depends on the platform you're using (PC or console) but if you're doing it on a PC, you'll need to go to the advanced network settings and change the DNS from there: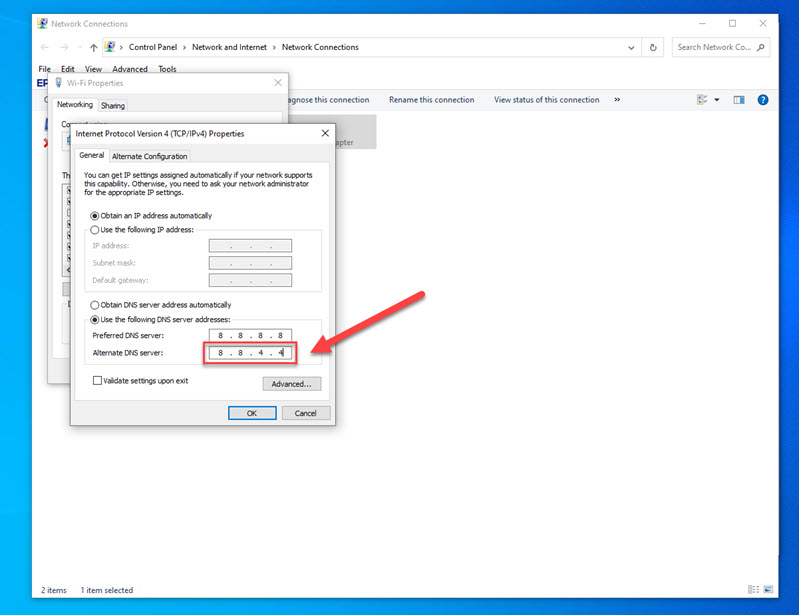 Press the Windows key on your keyboard. Alternatively, you can go to Windows Settings menu and search the Control Panel from there.
Type in "control panel" and open the Control Panel app.
Click Network and Internet.
Go to Network and Sharing Center.
Click on Change Adapter options.
Right-click on Ethernet network and click Properties.
In the Ethernet Properties window, click Internet Protocol Version 4 (TCP/IPv4), then select Properties.
Select Use the following DNS server addresses:
For your preferred DNS server, type in: 8.8.8.8.
For your Alternate DNS server, type in: 8.8.4.4.
Make sure to enable Validate settings upon exit box, then click OK.
Fix #4: Use a wired connection.
The final solution that you can do in this case is to try a wired connection. Obviously, this only applies if your PC or console relies on wifi for internet connection.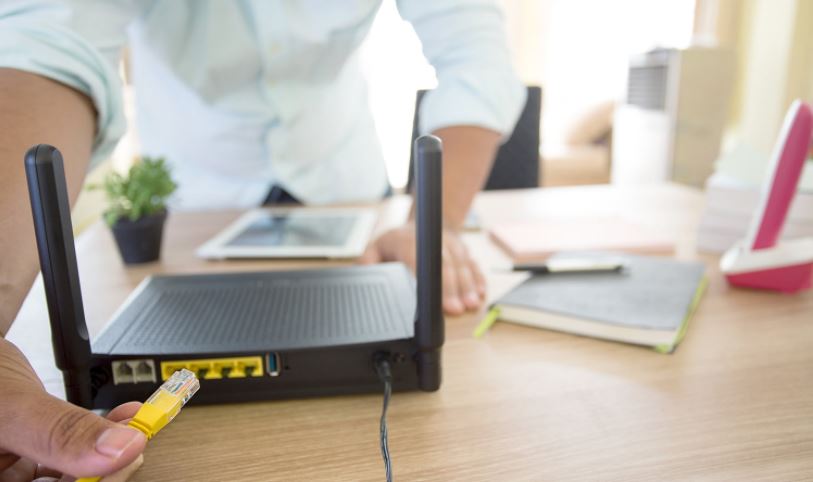 Wired connection is more dependable than wireless and connecting by cable eliminates the possibility of possible signal interference.
OTHER INTERESTING ARTICLES:
Visit our TheDroidGuy Youtube Channel for more troubleshooting videos and tutorials.