This post shows how to add a new fingerprint on the Redmi Note 8 Pro smartphone. Read on if you need help registering a new fingerprint to set for your lock screen, app lock, virtual payments and other restricted features on your Xiaomi Redmi phone.
MIUI Biometrics Security
There are many different ways to unlock a smartphone with PIN and pattern as the most commonly used methods.
In modern smartphones, additional unlock options are added in an effort to augment privacy and security for end-users. That said, later smartphone models already integrate the so-called biometrics security features including iris scan, face unlock and fingerprint unlock.
The following steps depict the process of setting up a fingerprint unlock on Xiaomi Redmi Note 8 Pro.
Easy Steps to Add New Fingerprint on Redmi Note 8 Pro
Before you begin, you will need to set up any of the basic unlocking methods such as PIN, pattern or password. Also ensure that nothing is barring the fingerprint sensor at the back of your phone. Once you've got everything set, follow these steps.
1. To get started, find and then tap the Settings icon from your Home or Apps screen.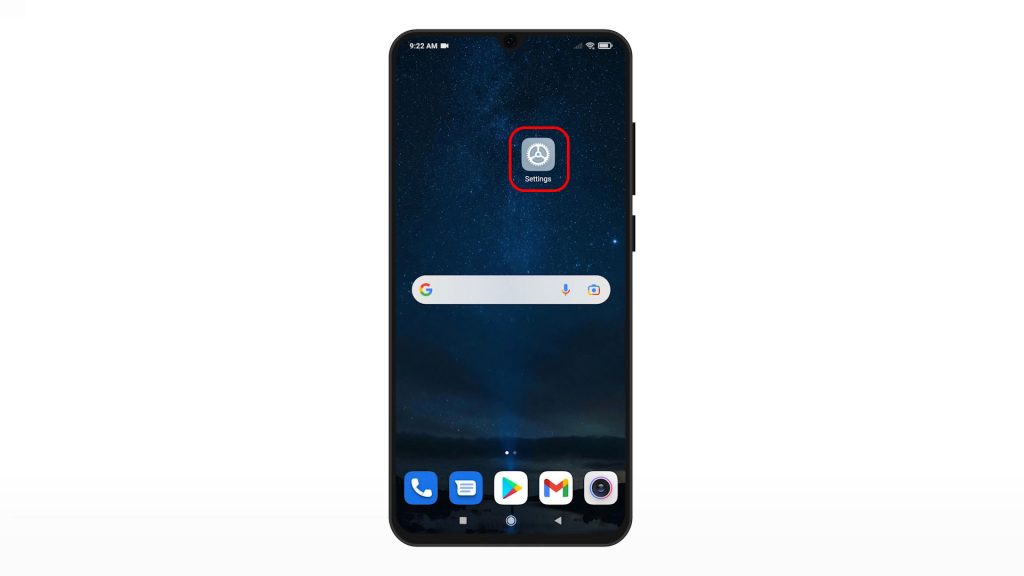 Doing so will let you access the main settings menu, prompting a list of all built-in features and settings.
2. Scroll to find Passwords and security. Once you find it, tap on it to access the security settings menu of your phone.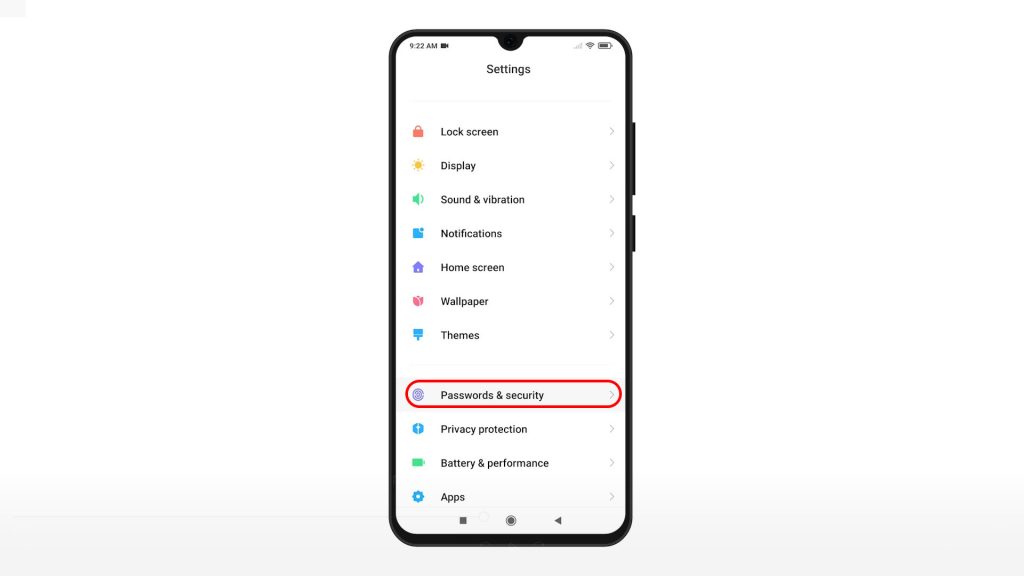 On the next screen, you will see available methods to secure your device.
3. To register or add a new fingerprint, tap Fingerprint unlock.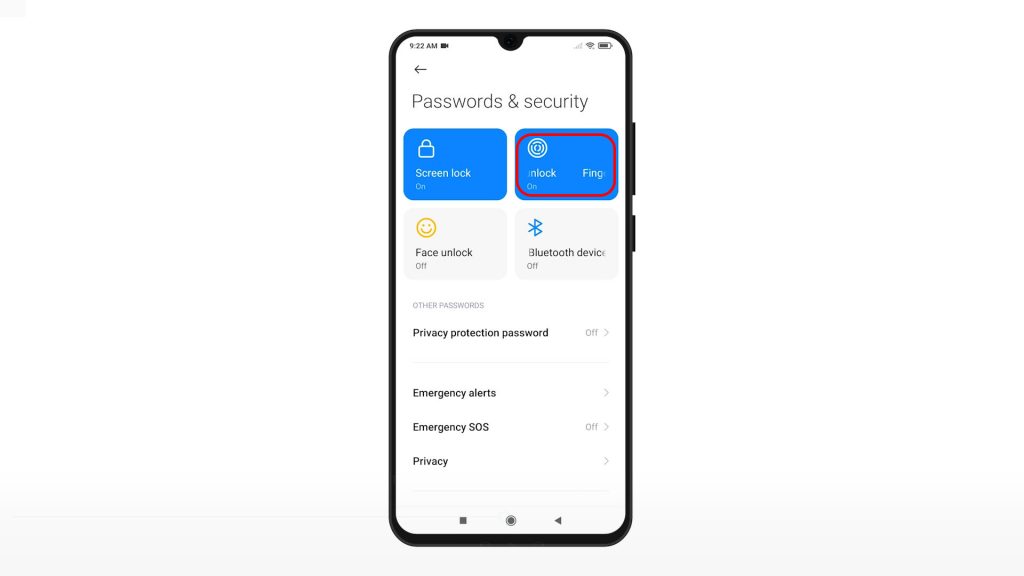 4. If prompted, enter your PIN, pattern or password to proceed.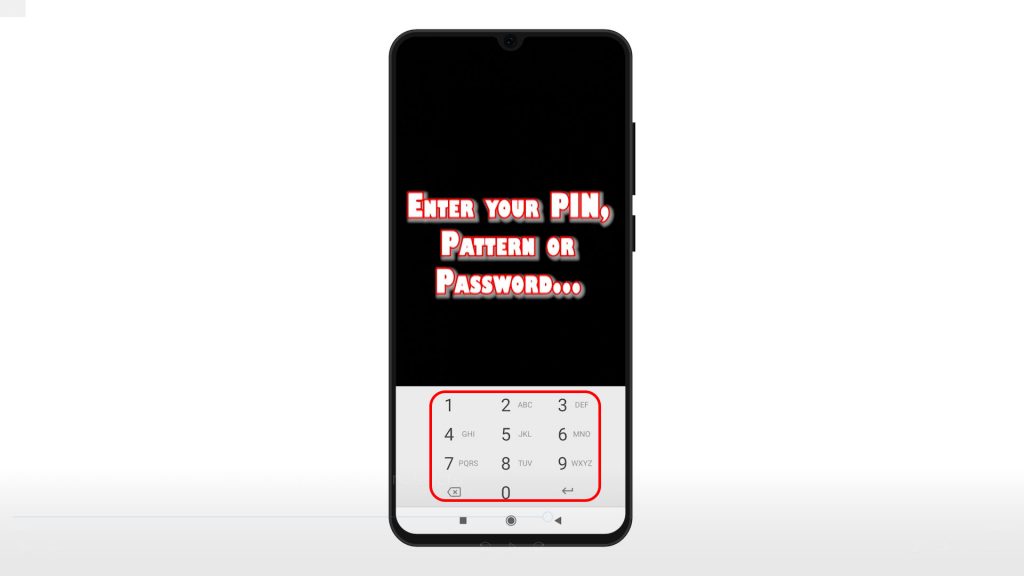 The fingerprint unlock menu opens. Here, you will see a list of all registered fingerprints and their usage.
5. Select the option to Add fingerprint.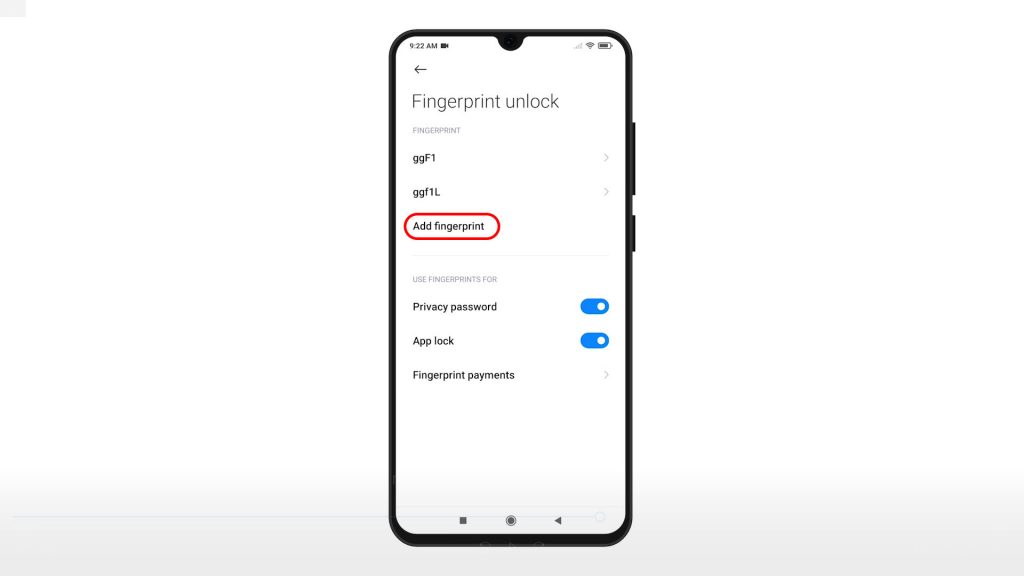 Again, you will be asked to enter your unlock PIN, pattern or password to continue.
6. After doing so, the fingerprint registration wizard will launch. All you have to do is follow the onscreen instructions to add your fingerprint.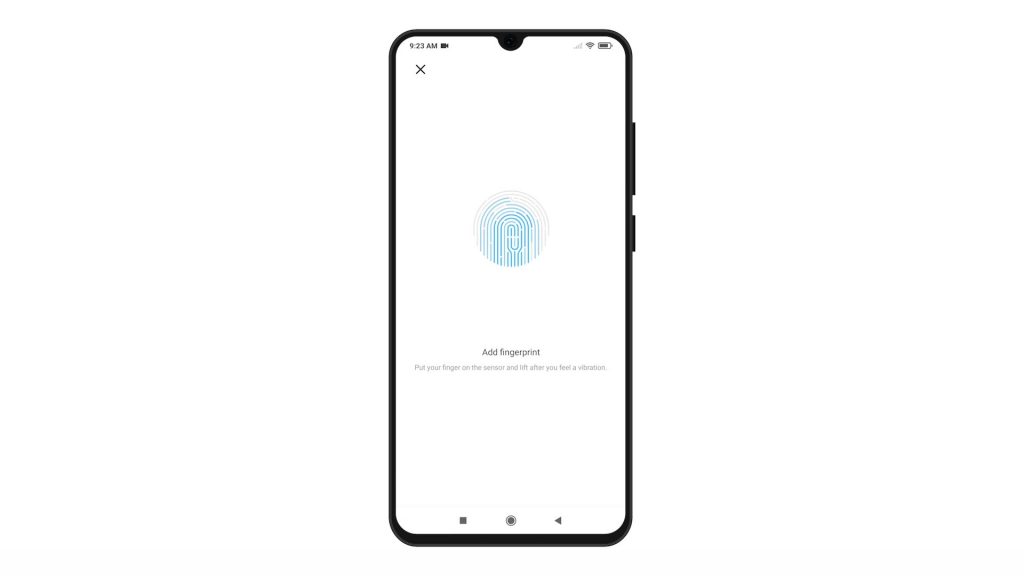 Be sure to place your fingerprint on the sensor properly to prevent any scanning issues. The entire process may take a few moments, depending on your finger placement.
7. When the scanning is done, you will see the Added successfully message. Rename the fingerprint so you can identify it easily. Then tap Done to save it.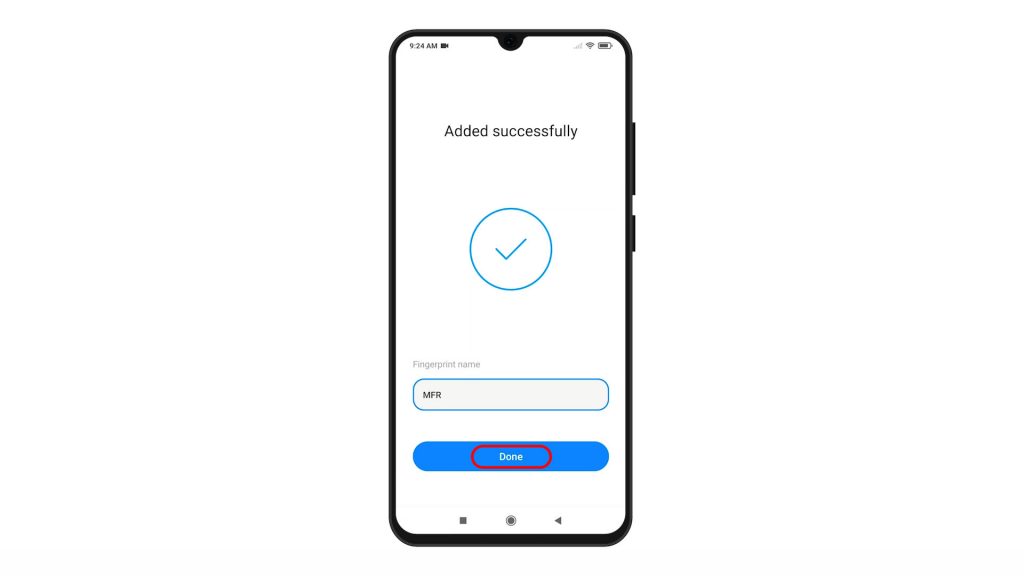 The new fingerprint will then be added in the existing fingerprints list and can now be used to unlock the phone, capture selfies and unlock apps. Just tap to select the fingerprint that you'd like to use for unlocking and authorizing purchases on your phone.
Should you wish to add another fingerprint, just repeat the same steps.
A maximum of five fingerprints can be added on your device. Just name it accordingly, so you won't have trouble identifying each fingerprint on the list.
And that's how to add and set up a fingerprint unlock on the Redmi Note 8 Pro smartphone.
If you're having trouble registering your fingerprint, check and ensure that the fingerprint scanner is clean. Also be sure to place your finger on the sensor properly.
More Video Tutorials
To view more comprehensive tutorials and troubleshooting clips on different mobile phones and tablets, feel free to visit The Droid Guy channel on YouTube anytime.
You might also want to read: