Believe it or not, gaming is one of the mediums that can benefit from the use of a VPN. There are a lot of games out there that are geo-restricted, and depending on what country you live in, you just don't have access to them. By using a VPN, you can gain access to those geo-restricted games, and start playing them on your PC. Not only that, but a VPN can reduce your ping in more competitive games like League of Lends for smoother gameplay.
* If you buy through links on our site, we may earn an affiliate commission. For more details, please visit our Privacy policy page.
So, if you want to start discovering region-restricted games, and maybe improve your response times in more competitive games, be sure to follow along below. We've got a list of the top five VPNs for gaming that will help you in your conquest!

ExpressVPN
The first VPN that you might want to consider is ExpressVPN. They offer 1,000 servers distributed in just over 60 countries. So, you'll be able to connect up to their high-speed VPN servers no matter where you go. And the closer you are to an ExpressVPN server, the faster your Internet speeds are going to be. Of course, you can expect protection against hackers with 256-bit AES encryption and SHA256 authentication. This also keeps out advertisers, so you don't have to worry about them tracking your movements either. Try it out at the link below!
Get it now: Here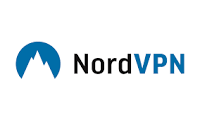 NordVPN
Some might find that NordVPN is just a little bit more appealing because of just how large their arsenal is. NordVPN is equipped with over 4,000 servers distributed over 60 countries. This means that there's a lot of servers around you all the time, and the closer you are to one of these, the faster your connection is going to be. This improves download speeds, as well as latency in online video games. In addition to that, you get the usual 256-bit AES encryption, SHA256 authentication, as well as DNS and IPv6 leak protection. There's an automatic kill switch to keep your data protected in the event that your connection to the VPN drops.
Get it now: Here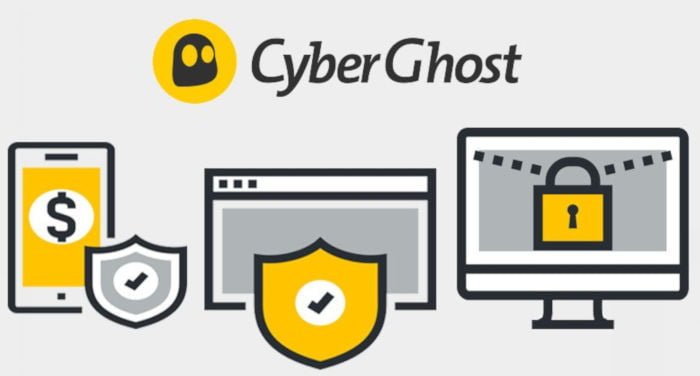 CyberGhost
Next up, we're looking at CyberGhost. This is a VPN service that launched in 2011, and has become very popular since then. Over 15 million users trust CyberGhost with their data, and the company is always striving to improve. You get automatic Wi-Fi protection, friendly customer support, DNS and IPv6 leak protection, an automatic kill switch, and most importantly, unlimited bandwidth and traffic.
One of the neat things about CyberGhost is that they let you take their VPN for a 7-day trial run, as a sort of try-before-you-buy type of thing. You can check out CyberGhost and what it offers to make sure it fits your needs before buying.
Get it now: Here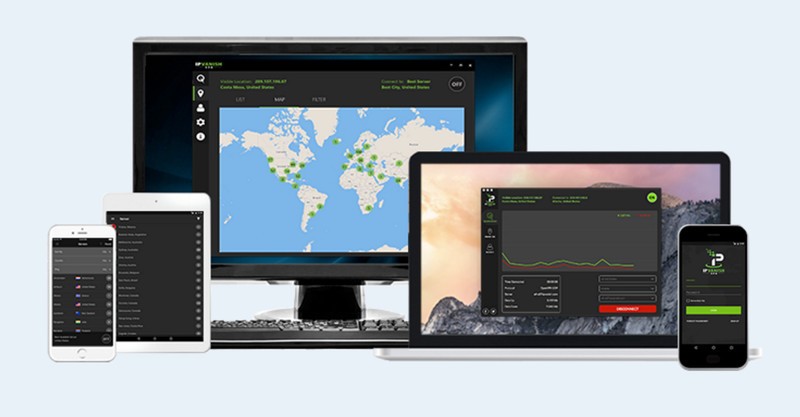 IPVanish
IPVanish is another excellent option on the market. It's one of the easier VPNs to setup, as you download it, log into your account, and then you're ready to connect up to the IPVanish high speed VPN servers. One of the neat things that IPVanish does is mask your IP address, this way, you can avoid local censorship, online advertisers, and even protect yourself against identity theft. In addition, you get the standard 256-bit AES encryption. With the encryption, you won't experience any slowdowns either — that's because IPVanish is masking your traffic, so it all it comes across as is encrypted traffic to your ISP. Your ISP isn't able to tell what it is to slow it down.
Get it now: Here
VyprVPN
Last, but certainly not least, we have VyprVPN. VyprVPN operates 100% without third-parties, so you can trust that your data is being handled with care, and not sold to an advertiser! You get fast and unlimited bandwidth, so your gameplay will be completely unhindered. This is also a great way to prevent throttling and hindered speeds on your ISP. You can stop the collection of private data, say goodbye to communication monitoring, and overall amp up your security! The apps are all super easy to use as well, so setup shouldn't be a problem.
Download it now: Google Play
Verdict
So, what VPN should you use on your devices? We recommend going with NordVPN or ExpressVPN — NordVPN has some obvious benefits to it, with their being over 4,000 servers available to you. This gives you options for faster speeds, as you'll always be closer to a server than, say, a VPN with just 1,000 servers. ExpressVPN is another great option because of their optimized high-speed VPN servers, great customer service, and great encryption practices.
* If you buy through links on our site, we may earn an affiliate commission. For more details, please visit our Privacy policy page.