Staying protected while being connected to a WiFi connection is super important, especially if you're on a public WiFi connection. There's not many networks that are more dangerous and vulnerable than public WiFi, so you want to make sure that you're using a virtual private network in order to encrypt and keep your data from prying eyes. Some of these VPNs can even be setup on your router, all depending on the router you have, at least.

* If you buy through links on our site, we may earn an affiliate commission. For more details, please visit our Privacy policy page.
If you follow along below, we'll show you the best virtual private networks for staying safe while on the Web. There are a lot of options out there, but we've found only the best for you. Here are our top picks.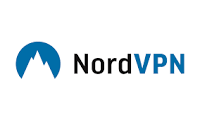 First, we're looking at what NordVPN has to offer. It's one of the best options out there because of how cheap their plans are. Their cheapest plan will set you back just $2.75 per month, which is less than a cup of coffee. They make it super affordable. After you purchase your subscription, you might decide that NordVPN isn't for you. Luckily, you can get a full refund with their own 30-day money back guarantee.
NordVPN doesn't just have the best prices, but they also have some the best technology. They have a virtual private network of over 4,000 servers. With so many servers at your fingertips, they keep your Internet connection fast and snappy. You'll always be close in proximity to a server as well, so response times should be fast, too. You stay protected online with 256-bit AES encryption, SHA256 authentication, DNS and IPv6 leak protection, and so much more.
Get it now: Here

ExpressVPN is another excellent option for staying secure on a wireless connection. They don't have nearly as many servers as NordVPN, but with well over 1,000 in their arsenal, you shouldn't have a problem with fast and responsive speeds. ExpressVPN actually offers you a seven day trial to take their software for a spin first. Afterwards, you'll have to subscribe to continue using their service. And, on top of keeping you secure, ExpressVPN has over 94 geographic locations that you can use to access restricted content.
ExpressVPN really does take security seriously — when you're connected to one of their servers, you're protected with a 256-bit AES envryption key, SHA256 authentication, DNS and IPv6 leak protection, and more.
Get it now: Here
Maybe you can't afford to pay for a quality VPN — that's not a problem, as there are many free VPNs in the market that will keep you protected online. Turbo VPN is one of those. They require no credit or debit card information, and connecting is really simple. Once you download the app, log in, tap the screen and you're immediately connected. Turbo VPN keeps things pretty speedy, but there are network slowdowns during peak, high uses times. Servers get overcrowded, and Turbo VPN has to throttle connections. That's typical of a free VPN. Turbo VPN is ad supported to make their revenue, thus the reason why it's free. They keep you pretty secure with a 256-bit AES encryption key as well.
Download it now: Google Play
Hotspot Shield is probably your best bet as far as a free VPN goes. Turbo VPN is nice, but Hotspot Shield is a little more versatile. First, they have a basic package that anyone can use — this is a free VPN service that is ad-supported. It'll keep you protected while on a WiFi connection. You can choose to subscribe to the premium subscription if you want, which will give you faster Internet speeds, more features, and no advertisements.
Download it now: Google Play
Tunnelbear VPN is another great option. Anyone who registers for an account will get access to 500MB per month of VPN data. You can use that account for as long as you'd like. If you decide that you like Tunnelbear VPN and what it has to offer, you can subscribe to a premium subscription for unlimited data. Tunnelbear VPN will allow you to connect up to twenty different countries so that you can access all sorts of geo-restricted content. They keep you pretty well secure online as well, using a 256-bit AES encryption key for that, as well as SHA256 authentication, and more.
Download it now: Google Play
Verdict
As you can see, there are a lot of great VPNs out there for staying secure over public wireless networks. Our favorite option is NordVPN — they have a massive server infrastructure, as well as great security.

* If you buy through links on our site, we may earn an affiliate commission. For more details, please visit our Privacy policy page.