Having trouble accessing Snapchat when you're at work? It's likely that your company is attempting to keep Snapchat blocked on the network. Or, you could be travelling abroad where countries are known to censor social media like Snapchat, Twitter, Facebook, and plenty of others. If you're having trouble accessing Snapchat wherever you are in the world, using a VPN will sort out your Snapchat troubles easily. Connect up, mask your IP address, and you can use Snapchat like it was never blocked in the first. Follow along below, and we'll show you the best VPNs for using Snapchat.
* If you buy through links on our site, we may earn an affiliate commission. For more details, please visit our Privacy policy page.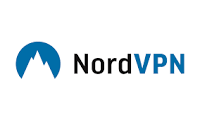 One of our favorite options for unblocking social media like Snapchat is NordVPN, a prolific name in the virtual private network industry. No task is too much for NordVPN, allowing you to easily access Snapchat on your company's network or in a country where censorship is supported. Connect up to a NordVPN US-based server, and you'll be able to access Snapchat and all sorts of blocked social media and streaming services from anywhere in the world. NordVPN is definitely one of our favorite options because of its well-supported infrastructure. With over 4,000 servers in its network spread over sixty countries, NordVPN is one of the best services you can get your hands on.
NordVPN is phenomenal in security as well — your data and activity is protected with a 256-bit AES encryption key, SHA256 authentication, and support for basic VPN security protocols. An automatic kill switch is built into NordVPN, which keeps your data and activity encrypted even when there's a hiccup between your device and the VPN server.
Get it now: Here


ExpressVPN is another prolific name. Once you connect up to an ExpressVPN server, you'll have free reign and access to Snapchat. Of course, you will have to connect to an ExpressVPN server where censorship and geo-restrictions aren't a thing (i.e. if you were in Columbia, you would need to connect to a US-based server for free access). ExpressVPN has great infrastructure as well, with over 1,000 servers spread throughout ninety four countries. In addition to having free access to services like Snapchat, you'll have what is essentially borderless access to other social media services and streaming platforms as well.  ExpressVPN is also a great free VPN option for Snapchat or even Netflix vpn since they offer 30 days refund window, no questions asked.
Get it now: Here
VyprVPN is one of the only VPNs in the market that truly operate independent, not relying on third-parties for anything. VyprVPN itself even has a strict no-log policy, which means even the VPN isn't keeping track of what you're doing on the Internet when connected up. VyprVPN will allow you free access to the browsing and regular use of Snapchat. Besides that, the best thing about VyprVPN really is the exclusion of third-parties in its service. Since there are no third-parties involved, your data is kept safe and unsold. Typically, VPNs will sell your data to third-parties to make their revenue, but such is not the case with VyprVPN. On top of that, you're protected with 256-bit AES encryption and SHA256 authentication, the same security practices found in NordVPN and ExpressVPN.
Download it now: Google Play
We like CyberGhost a lot because of how they handle privacy. They are similar to VyprVPN in a lot of ways, focusing on the consumer by keeping their data protected from hackers, prying eyes, and advertisers that would like to get a hold on it. CyberGhost itself takes on a strict no-log policy, which means the VPN provider itself isn't even watching or recording your traffic habits. That said, you're completely anonymous online — browsing Snapchat on a company network or a country where it's censored won't be a problem. CyberGhost has excellent security as well, including the standard 256-bit AES encryption and SHA256 authentication.
Download it now: Google Play
If you're worried about security when connected up to a VPN, look no further than what Strong VPN has to offer. You'll be able to easily connect up to one of Strong VPN's many VPN servers and access Snapchat without a hitch. On top of that, Strong VPN has some of the best security in the VPN world with a 2048-bit RSA key on top of a 256-bit AES encryption key. There's SHA256 authentication as well.
Download it now: Google Play
Verdict
Snapchat is for living in the moment, sharing experiences with friends and family of what's going on in your life during the day. They can be for private moments that you share, or you can share your exciting travels to your Story for everybody to see. If Snapchat is censored or blocked, using a VPN will give you free access to it.
* If you buy through links on our site, we may earn an affiliate commission. For more details, please visit our Privacy policy page.