If you like to do plenty of online gaming, you should consider how using a virtual private network service could help you. That might sound like a crazy idea. After all, VPNs can slow down your Internet connection and increase ping times. While that may be true in some sense, there are a variety of pros to using a VPN. First, they can give you complete freedom on the Internet — easily access games that are blocked or geo-restricted. On top of that, you can keep yourself protected while gaming, as most VPNs will encrypt your traffic and keep you anonymous — that means you won't be a victim of things like DDoS attacks.
Editor's Choice
Our Choice for best VPN is NordVPN.
Get 67% off NordVPN here (drops the price down to $2.99 per month
MORE INFORMATION
If you follow along below, we'll show you the best free VPNs that will help keep you secure online with your gaming habit. Follow along below.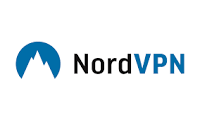 NordVPN is first up on our list. They aren't free in the traditional sense, but they do offer a three day trial for those that want to take NordVPN for a spin first. Once that's over, you do have to pay for the service — their cheapest plan comes in at $2.75 per month. And the best part is that, after you pay for a plan, you can use it essentially for free for up to 30 days, and if you're not happy, NordVPN will refund you with their 30-day money back guarantee.
It's well worth the cost, as NordVPN has a massive arsenal of about 4,000 servers and counting. On top of that, there's about sixty geographic locations that you can connect up to. That said, there's quite a few different games you'll be able to access on any one one of NordVPN's geographic servers. NordVPN keeps Internet speeds fast, partially because of their large server investment, and then you also stay protected online with a 256-bit AES encryption key, and SHA256 authentication.
Get it now: Here

Didn't like what NordVPN had to offer you? Then you'll definitely want to check out ExpressVPN — they have a free version available to you for seven days. After the seven days, you do have to pay for the full version; however, ExpressVPN makes it well worth it. They have well over 1,000 servers in their arsenal to keep things speedy and snappy. They say that their servers are optimized for streaming as well, so if you decide to stream any content, you should be getting some decently fast response times.
ExpressVPN also keeps you safe online with a 256-bit AES encryption key, SHA256 authentication, DNS and IPv6 leak protection, and more.
Get it now: Here
If you don't have the money to pay for a quality VPN, then you'll definitely want to check out what Turbo VPN has to offer you. Turbo VPN is entirely free of charge. It's a great VPN if you're willing to put up with just a couple of annoyances. Since it is free, they do have to find a way to keep the lights on, and they do that through ad placements. If you can put up with those, Turbo VPN actually keeps things running pretty smoothly. You actually have some fairly good Internet speeds when connected up to Turbo VPN — the only downside is that, sometimes, when the network gets overcrowded, there are connection slowdowns.
Turbo VPN prides itself on ease of use — open the app, tap the screen, and you're connected to one of Turbo VPN's secure servers.
Download it now: Google Play
Next up on our list is Hotspot Shield. This virtual private network has been around for a long time, and actually has well over 500 million users. They offer two packages for their users to make Hotspot Shield widely accessible. The first package is free, but there are ads all over the app to keep the lights on. If you want, you can pay for the premium package, which brings you extra features, faster speeds, and gets rid of those annoying ads. Hotspot Shield keeps your connection encrypted as well, so you stay fairly safe on the Internet.
Download it now: Google Play
Last up, we have Tunnelbear VPN. Tunnelbear VPN has a free package, but it's primarily for demo purposes. Make an account, and you get up to 500MB of free data to use on the VPN per month. There's actually no limit to how long you can use that basic package, but if your needs start getting more demanding, you might want to consider upgrading. If you upgrade to the premium package, you get unlimited data, and you stay pretty well connected with Tunnelbear's high concern for security.
Download it now: Google Play
Verdict
As you can see, there are a lot of phenomenal VPNs on the market for gaming. We particularly love NordVPN because of how reliable it is. Not only that, but their 30-day money back guarantee makes it difficult to say no.
* If you buy through links on our site, we may earn an affiliate commission. For more details, please visit our Privacy policy page.