So you got a new PlayStation 4, and now you want to use a virtual private network with it in order to stay more secure online. That's totally worth doing, especially with the amount of hackers that regularly try to penetrate gaming networks. It can slow down your gaming, but we think that the pros outweigh the cons here. A VPN will keep your privacy and data encrypted while on the PS4. Not only that, but you should be able to access games that were once censored or geo-restricted by your ISP or country.
Editor's Choice
Our Choice for best VPN is ExpressVPN. We have verified MLB TV works with ExpressVPN, just be sure to use Host name "Los Angeles 3". Get 35% off ExpressVPN here. MORE INFORMATION
So if you're ready to make new games available to you by tearing down those blockades put up, be sure to follow along below. We'll show you the best free VPNs available for the PlayStation 4.
Note: Keep in mind that most VPNs are not made for the PlayStation 4 exclusively — in fact, there are few VPNs you can download from the PlayStation Store, if any at all. That said, it's probably best to setup one of these VPNs on your router or even create some sort of passthrough.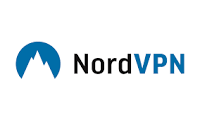 NordVPN
NordVPN is easily our favorite one to use, and that's largely because of their affordability and support for customers. NordVPN will set you back a meager $2.75 per month, and will even give you a free 3-day trial to see if you like it first. After you buy, you can decide whether or not NordVPN is something you like — if you don't like it, simply take advantage of the company's 30 day money back guarantee to get a full refund.
NordVPN is the best for a reason, and that's because they have one of the largest infrastructures in the VPN industry: they actually have well over 4,000 servers at their disposal, reducing overcrowding in order to provide the fastest Internet connection possible. On top of that, there's over 60 geographic locations that you can connect up to for accessing geo-restricted content. They also keep you fairly protected online by using a 256-bit AES encryption key, SHA256 authentication, DNS and IPv6 leak protection, and so much more.
Get it now: Here

ExpressVPN
ExpressVPN is another excellent option. They don't have the network that NordVPN does, but it's still pretty impressive: they have a little over 1,000 servers at their disposal. That said, they still keep things pretty quick and snappy. Not only that, but they actually have 94 geographic locations that you can connect to in order to access tons of geo-restricted content. It makes it easy to stream Netflix content that's only overseas!
You don't have to worry about security either — they keep your data and privacy safe with a 256-bit AES encryption key, SHA256 authentication, DNS and IPv6 leak protection, support for various security protocols, and more.
Get it now: Here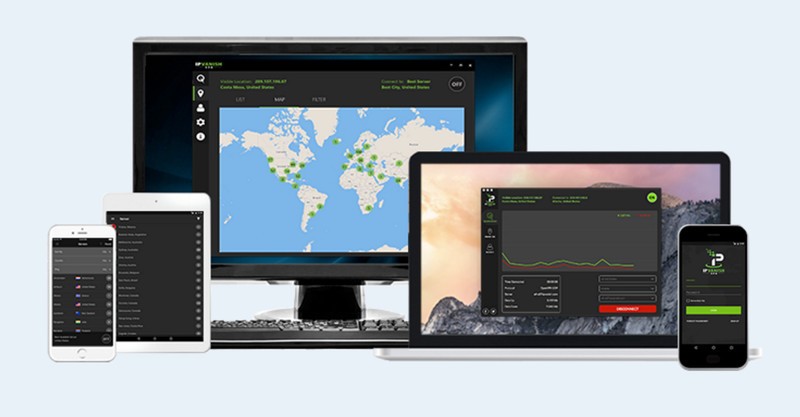 IPVanish
Coming in at third place on our list, we're looking at a neat Virtual Private Network tools called IPVanish. This one is one of our favorites, because it's even easy for the laymen to setup. Just download the VPN onto your device of choice, create and log into your account, and then you're ready to connect up to the IPVanish high speed VPN servers. With just a tap of a button, you can be instantly connected.
One of the highlights of IPVanish is IP masking, keeping it from prying eyes like your ISP. You can say goodbye to your ISP throttling your streaming sessions! IPVanish comes with the standard 256-bit AES encryption. Encryption typically slows down your connection, but you actually shouldn't notice a difference with IPVanish.
Get it now: Here
Turbo VPN
We like what Turbo VPN is offering as well. You don't have to pay for anything with this one, as Turbo VPN offers a fast virtual private network service for free. They do have it ad-supported, which can be annoying, but they're not something that you have to interact with outside of the app. Once you have it downloaded, open the app, tap the screen, and you're connected to one of Turbo VPN's servers. They keep you protected online with a standard 256-bit AES encryption. They do practice normal throttling, but that's usually during peak, high usage hours. Check it out for yourself below.
Download it now: Google Play
Hotspot Shield
We actually like Hotspot Shield a little more than we do Turbo VPN, but that's because Hotspot Shield offers something for everyone. They have a basic package that is completely free to use; however, it is supported by advertisements. If you decide you like Hotspot Shield, you can pay for the premium subscription, which opens up faster Internet speeds, more features, and gets rid of those annoying ads.
Download it now: Google Play
CyberGhost
CyberGhost is another excellent choice for those looking for options between free and paid subscriptions. For most users, CyberGhost is free, and loved by millions of users all over the world. There are actually over 15 million users that trust CyberGhost with their data, partially because this service also operates without third-parties. You get automatic Wi-Fi protection, friendly customer support, DNS and IPv6 leak protection, an automatic kill switch, and most importantly, unlimited bandwidth and traffic.
If you want a paid-for subscription, CyberGhost offers a 7-day trial for those who are on the fence about a full subscription.
Download it now: Here
Tunnelbear VPN
Tunnelbear VPN is a great option for those looking for something simple. They offer a free version available to anyone. Create an account, and you get access to 500MB of free VPN data on a per month basis. Decide that you like what Tunnelbear VPN has to offer? You can pay for a premium service to get you unlimited data. On top of that, Tunnelbear's servers are fast and responsive, so you should experience little to no slowdowns. They also have twenty geographic locations that you can connect up to for accessing geo-restricted content. You stay protected with a 256-bit AES encryption key.
Download it now: Google Play
StrongVPN
Looking for maximum security when connected up to a VPN? Look no further than what StrongVPN has to offer. With servers all over the world — as well as the US — you'll be able to very easily mask your location to access geo-restricted content to your hearts content Another reason that you might want to consider StrongVPN is the sheer amount of security it has. With 2048-bit encryption — more than what any other VPN service on the market offers — StrongVPN is virtually unhackable. Suffice to say, you'll be plenty safe online.
Get it here: Google Play
VyprVPN
And next up is the ever popular VyprVPN VPN service. At its core, VyprVPN operates just like any other virtual private network, but it has at least one major point that those concerned about privacy will love — VyprVPN actually operates its service 100% without third-parties. That said, you can trust that your data is being handled with care, and not sold to an advertiser or another third-party institution or individual! You get fast and unlimited bandwidth, so your gameplay will be completely unhindered. This is also a great way to prevent throttling and hindered speeds on your ISP.
Download it now: Google Play
Secure VPN
And finally, we come to our last contender — another completely free option: Secure VPN. Download Secure VPN on your phone, and you'll be able to connect up to a virtual private network with just the tap of a button. All you need is an Internet connection and a free account! With an easy to use interface, connecting to a virtual private network a piece of cake. There's also standard 256-bit AES encryption, which is a tough to break, but even still, Secure VPN provides you with a quick Internet connection.
Download it now: Google Play
Verdict
As you can see, there are a lot of excellent VPNs for the PS4. We do have to say that NordVPN is probably your best bet, as it's the most well supported service on this list.

* If you buy through links on our site, we may earn an affiliate commission. For more details, please visit our Privacy policy page.