Do you love all-things sports? Maybe you love keeping up with NFL, MLB, NBA, and other types of sports all during their respective seasons. Maybe there isn't just one sport that you feel beholden to, but if you're overall a sports addict, it can be hard leaving the country or travelling to markets in the US where your favorite sports shows just aren't available. Don't lose heart though — services like fuboTV may be blocked in certain markets or within companies and institutions, but a VPN can open those doorways and let you watch your favorite sports shows from anywhere. Follow along below, and we'll show you the best VPNs for unblocking fuboTV while on the go!
* If you buy through links on our site, we may earn an affiliate commission. For more details, please visit our Privacy policy page.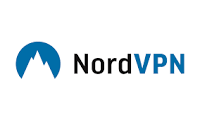 First up on our list is NordVPN. NordVPN is a prolific name within the virtual private network industry, and it's easily one of the best VPNs that you can pick up on the market right now. With over 4,000 servers spread across sixty countries, NordVPN has a massive infrastructure. With that many servers spread across sixty countries, you'll be able to access any censored or geo-restricted content out there — not only that, but you can connect up to a US server from any of these countries and keep up with your favorite sports shows on fuboTV.
You can expect to only get the best security out of NordVPN, keeping you protected with a 256-bit AES security key, SHA256 authentication, and a whole lot more.
Get it now: Here


You should also consider what ExpressVPN has to offer. This is another VPN with a large network of servers — a little over 1,000 spread across ninety four countries. That said, you have a lot more censored and geo-restricted content that you can access. Not only that, but you can pick your geographic server, and access US-based content from almost anywhere in the world. ExpressVPN promises is only the best speeds as well. All of their servers are optimized for video streaming, so pulling down video content from fuboTV should be a breeze.
ExpressVPN has some of the same security features that NordVPN offers. Your data is safe and secure with a 256-bit AES encryption key and SHA256 authentication. On top of that, you get things like DNS and IPv6 leak protection, an automatic kill switch in the event that the VPN connection drops, and then you have your standard security protocols it supports, too.  ExpressVPN is also a great free VPN option for fuboTV or even Netflix vpn since they offer 30 days refund window, no questions asked.
Get it now: Here
Next up on our list is VyprVPN. VyprVPN does all of the same things that ExpressVPN and NordVPN are capable of. No matter where you're travelling in the world — or even across the United States — VyprVPN will allow you to connect up to a US-based server so that you can easily watch your favorite sports channels and shows on fuboTV. On top of that, you'll be to unblock most censored and geo-restricted content. Better yet, VyprVPN also masks your IP and encrypts your traffic so that your ISP can't see it. That means your ISP isn't able to throttle your Internet speed as well, so you could experience better Internet speeds using VyprVPN as well. VyprVPN also features industry standard security, including a 256-bit AES encryption key and SHA256 authentication.
Download it now: Google Play
There's nothing that's super special and unique about CyberGhost, but that's no reason to skip over it. The one thing that CyberGhost does really well is offering basic VPN features. Other VPNs might skimp out on certain features or securities, but CyberGhost makes sure that your only getting the best. They take a VPN service, and then make sure they do that very well — there's no subpar quality to be found here.
Download it now: Google Play
Last up on our list is Strong VPN. The "strong" attraction this VPN is the sheer amount of security features that it offers. Using Strong VPN, you ensure that you'll never get hacked while on public WiFi or on dangerous or questionable sites. Strong VPN keeps your data and privacy under lock and key with a rare, but massive 2048-bit RSA key on top of the usual 256-bit AES encryption and SHA256 authentication. There's nothing getting through StrongVPN's doors, that's for sure. The service will allow you to still watch your content on fuboTV while abroad as well, but Internet speeds might not be as good due to all those layers of security.
Download it now: Google Play
Verdict
If you're having trouble watching fuboTV abroad or at home, these VPNs will help you get those problems sorted out, and possibly even free up some Internet speeds. Do you have a favorite VPN? Let us know in the comments section below!
* If you buy through links on our site, we may earn an affiliate commission. For more details, please visit our Privacy policy page.