Among the several devices that we expect to be announced on or before the MWC 2020 is Sony's mysterious new flagship. The company is expected to unveil its first 5G phone during the course of the event, and it seems like the phone will likely be the Xperia 1.1 or the Xperia 5 Plus. Unfortunately, there's no clarity on the name Sony will go with, although we are getting a very good glimpse of the smartphone and its unique five-camera arrangement courtesy of a leak emerging out of Japan.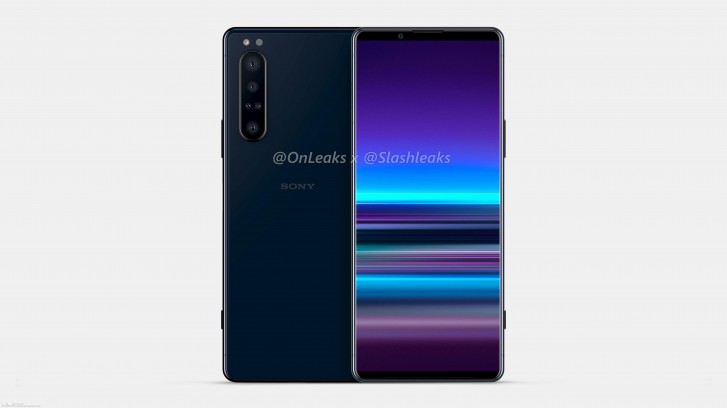 In addition to showing us the camera from multiple angles, one of the pictures also details the specifications of each sensor used. This includes two 12MP cameras, a 64MP camera, a 2MP ToF 3D camera, as well as a periscope/OIS sensor.
Of the two 12MP cameras used here, one is said to be a massive 1/1.5 inch unit while the other is an ultrawide sensor. This could cause some concern for Samsung which is believed to be using a quad-camera system with the Galaxy S20, albeit with a superior 108MP sensor.
Sony is also expected to use the Qualcomm Snapdragon 865 SoC, which is expected to be powering multiple flagships this year including the galaxy s20 lineup. Sony will reportedly announce its early 2020 smartphone lineup at a dedicated event on the 24th of February, which is also when MWC 2020 officially opens.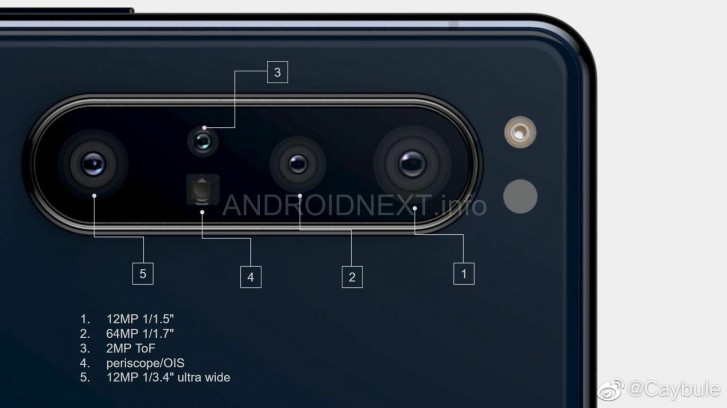 Multiple manufacturers like Samsung and Motorola have decided to launch their phones slightly early so as to get a head start in the industry. As for Sony, one can only hope that the company's flagship(s) finally make its way to the U.S. markets this year.
What do you make of the Xperia 5 Plus?
Via: AndroidNext, GSM Arena