Hello dear readers. Today, we publish #GalaxyS6 charging problems shared to us by your fellow readers. The problems here cover some of the common charging issues some of you may encounter in the future. make sure to bookmark this page for future reference if you can.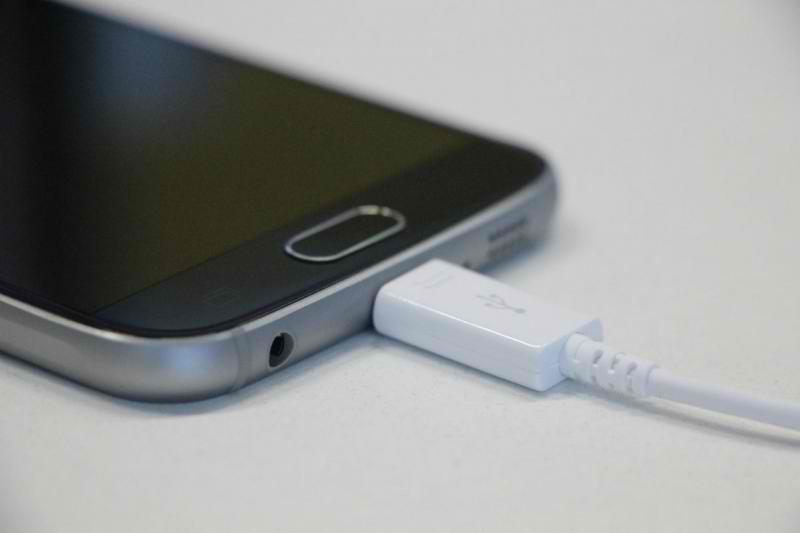 If you have your own problems to share to us, please use the link provided at the bottom of the page.
#SamsungGalaxyS6
#GalaxyS6charging
---
Problem #1: Samsung Galaxy S6 only charges for up to 80%
My phone will only charge to about 78% to 80% and stop. It is not the charger because i have used more than one. I have closed every app before charging and left it all night and it doesn't help. Neither does powering down. This is a brand new phone (2 weeks) and this just started over the last 3 days. — Ellen
Solution: Hi Ellen. An issue like yours can be due to two reasons: bad firmware or defective battery. To identify which of them is the problem, you must do the standard troubleshooting suggestions below:
Wipe the cache partition
Also known as the system cache, cache partition is a repository of files used by the device to load apps efficiently. Everytime an app is updated, connects to the internet, and does its normal function, the system cache is updated accordingly so the next time a user repeats the same pattern of usage, the device can load the app faster saving both time and battery power in the process. Such mechanism is faster than running and compiling everything from scratch each time you open the same app.
In some cases, the cache doesn't get updated or may retain outdated or corrupted set of files. This can lead to all sorts of problems that often manifests in freezing, crashing, lagging, or malfunction.
Wiping the cache partition is recommended to be done regularly to prevent issues mentioned. It is safe to perform and deleting it won't affect personal data like photos, videos, etc stored in your SD card and phone's internal storage. To delete a Galaxy S6 cache partition, just follow these steps:
Turn the device off.
Press and hold the Power, Volume Up and Home buttons simultaneously.
When the phone vibrates, release the Power button but continue to press and hold the Volume Up and Home buttons.
Now, when Android recovery screen appears, highlight the wipe cache partition option using Volume Down button.
To confirm the selection, press the Power button.
Wait for a while until wiping the cache partition is finished.
Now, "Reboot System now" will appear on the screen. To highlight the option use the Volume Up/Down key.
Press the power button to confirm it, and your device will automatically reboot.
Restart the phone in Safe Mode
If nothing changes after deleting the system cache, consider restarting the phone in safe mode to see if one of your installed apps is the culprit. Here's how:
Turn off the phone completely.
Press and hold the Power/Lock key for a few seconds to turn on the device.
When Samsung logo appears, press and hold the Volume Down key until the lock screen shows up.
The word "Safe mode" should now show on the lower left corner of the screen indicating that your device is now in Safe Mode.
Safe mode prevents third party and non-pre-installed apps from running. If this problem happens after downloading an update or after installing an app, booting the phone in safe mode will most likely confirm our suspicion. If the issue does not occur while in safe mode, consider removing your apps until the issue is gone.
Wipe the phone clean via master reset
The most effective troubleshooting step that can be done to isolate the issue is factory reset. This procedure forces the phone to run a clean stock firmware so, just like in safe mode, if the problem does not happen after restoring the phone's defaults, the most likely culprit is hardware in nature. If you haven't tried doing a factory reset before, here are the steps:
Turn off your device by pressing the Power button or by pressing it once and selecting "Power off" option.
Now, press and hold the Power, Volume Up and Home button at the same time.
When the blue Android Recovery menu appears on the screen, release all the buttons.
To navigate on the screen or highlight an option, simply press the Volume Up and Volume Down button.
Select Wipe Data / Factory Reset option.
If the problem continues even after a factory reset (without installing any third party apps), try using another battery.
Problem #2:  Galaxy S6 no longer powers on after leaving it charged for hours
Hi. My phone ran out of battery the next morning I turned it on and it lasted for a few seconds, receiving messages, then turned off again. When I got home, I tried to charge phone. Lightning bolt appears for few seconds but no LED light and phone will not turn on for more than few seconds to say battery critically low (0%) and then turns off again. I have been trying to charge it and turn it on occasionally for 3 hours but to no avail. Please help 🙁 — Michael
Solution: Hi Michael. Have you considered using another Samsung-approved charger or checking the battery? If you haven't, please refer to our suggestions for Ellen above to isolate the issue and try other chargers and battery if firmware is not to blame.
Problem #3: Galaxy S6 is stuck in download mode
Hey I was attempting to install twrp recovery and my phone got stuck at the downloading screen. I then downloaded the stock firmware and flashed that using newest version of Odin.  My phone did finally boot back up but only for a second now it keeps turning itself on but only to the Samsung logo and repeats. It will not allow me to go to safe mode or recovery mode only the download screen again.  Please help? I'm stuck here and not sure what else I can do. — Zak
Solution: Hi Zak. An issue like this can easily be resolved in older phones by turning off and removing the battery. Obviously, this cannot be done in your S6 because the battery pack is non-removable. Try pressing and holding the Power button for at least 10 seconds. Doing so is the equivalent of older phone's soft reset procedure. If your phone turns off, it should restart normally afterwards. Otherwise, simply wait for the battery to discharge completely.
Problem #4: Samsung Galaxy S6 wireless charger keeps pausing when charging
Wireless charger (Samsung) failed to charge the phone. Constantly switching between pause and charge. I did a power off reset on both phone and charger. It started working again.  Is this common with wireless charging? — Jerome
Solution: Hi Jerome. We have not heard of an issue like this among Samsung wireless chargers so this must be unique to your device. That is not supposed to happen so it's possible that a deeper issue may be causing the phenomenon. The best way to determine if the problem originates from the charger or the phone is to try another wireless charger. If that's not possible, have the phone checked by Samsung for possible hardware issues.
In the meantime, these are  two important points when trying to do wireless charging to ensure that you are doing it properly:
Make sure that you place the phone in the middle of the wireless charging all the time.
Check for any foreign object or debris between the device and the wireless charger.
Problem #5: Samsung Galaxy S6 won't power on
My phone randomly turned off and is not turning back on. When I fell asleep it was at 65%. I have tried putting it on the charger and nothing happens. It has fallen short distances but I keep it in a case. I have actually never touched my phone before without a case on it. Please help. — Jaden
Solution: Hi Jaden. Please refer to this guide on what to do: How to fix Samsung Galaxy S6 that won't turn on [Troubleshooting Guide]
Problem #6: Galaxy S6 keeps on rebooting
Was not even using the device. It was on a table next to me and I noticed it restart, but is kept restarting and not getting past the initial boot screen. I picked it up and it was very hot to touch.  I managed to get to the boot menu and attempt safe mode, but it kept cycling on and off.  Got to the boot menu again and powered off. After about 3 hours, I plugged in to a charger and it booted up, but continued to crash and attempt restart.  Powered off again, unplugged it and let it sit overnight.  In the morning I plugged into a charger again it booted up and worked fine for about 5 hours.  Later I went to use it and the screen was dark, no response from any buttons and very hot to touch. Managed to get to the boot menu and power off again. Won't do anything now. — Steve
Solution: Hi Steve. Random reboots can be attributed to a number of things like malfunctioning battery, defective charger, corrupted firmware, or even a problematic app. In order to identify which one is the cause, you need to do the basic Android troubleshooting outlined in this guide. The troubleshooting procedures provided in this guide are meant to address possible firmware or app-related issues. If all of them won't make any difference, consider having the phone checked for hardware problems including a possible battery failure.
Problem #7: Galaxy S6 won't boot up after possible liquid- or water-damage
I worked today and suddenly my mobile turned off although it had 10% or more of battery. Yesterday it was rainy but it didn't get wet much (maybe some drops ). Samsung Galaxy S6 worked fine but internet ( 4g or 3g same) didn't work for 1 hour. Then today i used it for about 4 hours then i made call and when i finished call it shut down. I also charge it with other older charger (HTC or LG) – i have fast charger. Anyway i charged with other chargers many times and it didn't hurt my phone so if you please tell me where can problem be ( i don't want to wait 1-2 weeks that they check out my phone and repair  it).Thanks. — Nejc
Solution: Hi Nejc. If you did not install or download anything prior to experiencing the symptoms, the problem might very well be hardware in nature. There's no way for us to know what hardware part may have failed so your best bet is to have someone do it for you. Moisture or liquid that may find its way to the motherboard can result to anything. The phone must be physically checked and tested to know what the real problem is.
Problem #8: Galaxy S6 fast charging no longer working
My problem is with charging. My S6 will charge with the wireless pad but when I plug my charger that came with the device my phone will only say cable charging and takes about 5 hours to charge. Fast charge is no longer working. I have tried cleaning the USB port using different cables and fast charge chargers and still it will only charge normal cable charge. I have even done hard and soft resets still fast charge will not work like it did when I had the device from new. — David
Solution: Hi David. These are the things that you can try:
Make sure to exert more effort in connecting the USB cable into the phone to ensure that it's plugged in all the way.
Fast charging feature only works when the phone or screen is turned off.
Fast charging feature is usually interrupted when surrounding air temperature goes up. Make sure to charge the phone in normal room temperature.
If nothing changes even after doing these three things, try using another charger supported by Samsung's Adaptive fast charging feature and Qualcomm Quick Charge 2.0.
If the problem remains, have the phone and battery checked.
---
Engage with us
If you are one of the users who encounters a problem with your device, let us know. We offer solutions for Android-related problems for free so if you have an issue with your Android device, simply fill in the short questionnaire in this link and we will try to publish our answers in the next posts. We cannot guarantee a quick response so if your issue is time sensitive, please find another way to resolve your problem. 
When describing your issue, please be as detailed as possible so we can easily pinpoint a relevant solution. If you can, kindly include the exact error messages you are getting to give us an idea where to start. If you have already tried some troubleshooting steps before emailing us, make sure to mention them so we can skip them in our answers.
If you find this post helpful, please help us by spreading the word to your friends. TheDroidGuy has social network presence as well so you may want to interact with our community in our Facebook and Google+ pages.