Read and understand why premium phones like the #Samsung Galaxy S6 Edge Plus (#S6EdgePlus) may experience not charging issues after firmware updates and learn how to troubleshoot it when similar problem occurs.
Learn why a phone can no longer charge at the same pace as before and know what to do in order to bring it back to the way it was charging when it was still new.
What could possibly cause the phone to not charge until it's full and learn what you have to do if this kind of problem happens to your phone.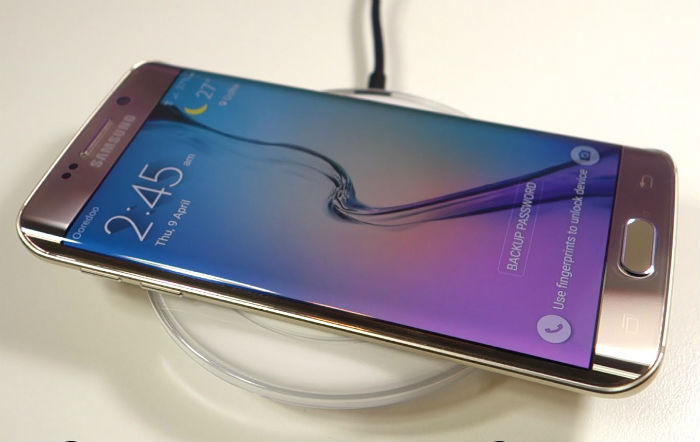 From time to time we are bugged by power- and charging-related issues with our smartphones and while we often think these problems are caused by either the charger or the battery, there's actually another factor we have to look into–the firmware.
We have received quite a lot of complaints from our readers who are bugged by charging issues that's why we are obliged to address them. While we've already published several posts that dealt with similar issues, this time we're dealing with this same issue but it might be caused by a firmware update.
If you own a Galaxy S6 Edge Plus and are currently experiencing charging problems, then I suggest you read this post to learn more about the problems I have tackled here as one of them may be the same as yours. Here's the list of the issues you can find here. You may click on the link to jump to a specific issue…
Before we jump right into our troubleshooting, if you found this post because you were trying to find solutions to a different problem, then  you must visit our troubleshooting page for we have already addressed a lot of issues with this device. Find problems that are similar with yours and use the solutions but if they don't work for you or if you need more help, then fill up our Android issues questionnaire and hit submit to contact us.
Galaxy S6 Edge+ can no longer charge its battery shortly after the firmware update
Problem: There is a problem with my phone, it doesn't charge anymore. It started after an update for its operating system. By the way, the phone is the Galaxy S6 Edge+ which I bought brand new last year. This is the first time that this problem happened, in fact, it's the first time that I ever encountered a problem with my phone. Whatever I do it doesn't charge and I don't know what to do. Can I uninstall the recent update? Is that even possible?
Troubleshooting: If you are positive that the problem started after an update, then it might be just a firmware issue. Problems like this happen all the time and they can be fixed depending on what the real cause is. But to answer your questions: no, you cannot uninstall the update all by yourself. Updates are supposed to be "upgrades" and once installed, average users can no longer uninstall them, unless you have advanced knowledge in flashing firmwares. I discourage you to try and re-flash the firmware of your device because that's a tech's job. Besides, it would just void the warranty of the phone.
Now, let's try to troubleshoot the problem and see if there's something we can do to fix it. This troubleshooting guide will be based on the following possibilities:
Corrupt caches due to firmware update

Corrupt data due to firmware update

Charger issue

Battery problem
I am hoping that your phone still has enough battery to power up its components because if not, then we can only do so much about it.
Step 1: Try booting your phone in safe mode and see if it charges
Let's try to take third-party apps out of the picture that's why it's necessary to boot up your phone in diagnostic state so that they will temporarily be disabled.
Press and hold the Volume Down and Power keys for 20 to 30 seconds.

Once you see the Samsung logo, release the Power key immediately but continue pressing the Volume Down key.

Your phone should continue booting up and you will be prompted to unlock your phone as usual.

You will know if the phone successfully booted in safe mode if the text "Safe mode" is displayed at the lower-left corner of the screen.
Once the phone is in this mode, plug it in to see if it charges because if so, then you just have to find the apps that are causing this problem and uninstall them. Otherwise, try to do the next step.
Step 2: Inspect both the charger and the USB cable
There's one easy way to know whether your charger or the cable has an issue–connect your phone to a computer. While computers only produce about .5 Amperes of current, that's enough for the phone to acknowledge that electricity is flowing through its circuits. So, if the phone charges when connected to a computer, then it's the charger that has a problem, otherwise, it might be the cable especially if the computer can't even detect a device is connected.
Either is the charger or just the cable that has a problem, the best way to address this is to buy a new charger. There is, however, another thing you can do just to verify if it's really the accessories that have issues or not and that's to check the charging port your phone. Just try to see if there are debris, lint or any corrosion. A blast of compressed air can get rid of them. Also look for bent pins because if there is, that's the reason why the phone isn't charging–the cable can't establish proper contact.
Step 3: Perform the master reset since the problem started after the update
This procedure will rule out the possibility that the problem is caused by a firmware issue due to the new system. However, you have to backup your files and data as they will be deleted during the process. If the reset failed, then you should send the phone to a tech and have it checked. Here's how you reset your phone:
Turn off your Samsung Galaxy S6 Edge.

Press and hold the Volume Up, Home and Power keys together.

When the device powers on and displays 'Power on logo', release all keys and the Android icon will appear on the screen.

Wait until the Android Recovery Screen appears after about 30 seconds.

Using the Volume Down key, highlight the option, 'wipe data/factory reset' and press the Power key to select it.

Press the Vol Down button again until the option 'Yes — delete all user data' is highlighted and then press the Power key to select it.

After the reset is complete, highlight 'Reboot system now' and hit the Power key to restart the phone.
I hope this guide helps.
Galaxy S6 Edge+ is charging very slowly, takes forever to completely charge the battery
Problem: It usually takes an hour or two to charge my phone's battery before but now, even if I plug the phone for 4 hours, the battery is still not fully charged. Yesterday, however, I left it charging for more than 5 hours and it was fully-charged when I disconnected it so it actually takes that long to reach 100%. I'm not sure if it has something to do with the most recent update or not but if you guys know how to fix this, let me know. Thanks.
Troubleshooting: When the Samsung Galaxy S6 Edge+ was released in the market, they made a great sale for this device. It has an improve specs and features that owners will enjoy for everyday use. But until recently, more and more owners have been sending their complaints about slow charging issues and battery drained faster. There are several reasons that a device suddenly experiencing a slow charging issue. To narrow down the issue, we recommend performing a basic troubleshooting procedure.
Run your device in Safe Mode
To make sure that this issue is not caused by third-party app, we recommend running your device in Safe mode. It will temporarily disabled all third-party apps and run only the pre-installed or default app. Basically, this is not a solution to the problem because this is a diagnostic mode. While in this mode, you can use your device normally and use the basic tools like sending SMS, calling or recieving calls. Try charging your device while in this mode and see if there's a progress in charging time. Let it be for about until it's full but, you need to make sure that you put timer on it to see the difference.
Uninstall third-party Apps Or Close Apps running in Background
If there's a difference while in Safe mode, then we recommend removing or uninstalling the third-party apps. By doing this, you are certain that the issue will be resolved. However, there are other factors to consider as well aside from other apps causing issue. It could be that there are other apps running in the background even when you are not using device.
But, first uninstall the third-party apps, you can start by the most recent app that you installed. Here's how to uninstall an app:
Go to Settings

Tap Applications

Tap Applications manager

Make sure that you are in the downloaded tab, then choose third-party to be remove

Once located, tap it
NOTE: It is best to clear the cache and data of the apps first before removing to avoid other issues in the future, especially during firmware updates.
Tap Clear cache

Tap Clear data

Go back to Home Screen
After removing the third-party apps, try charging your device by the time the battery is drained. To determine if there's a progress, make sure that put timer on it if how long it takes to be full.
If you're using a lot of apps at the same time, it is best to close those apps after using it. It will actually affect the charging time since it's using a battery, it's like playing a game while charging. If that's the case, it can take an effect to the battery life as well. You can close them at once, follow the steps below:
Press and hold the Home button for few seconds and release, it will display all apps running

Select the "End all Applications" option in the task manager

Clear the memory as well, there's a  "RAM" option located at the top of the screen, tap clear memory
Turning On Low Battery Dump through System Dump
Now, this is a somehow a complicated procedure that you can do to your device, and this is only used by professionals, developers or to owners who has idea about and wanted to play with their devices. But, the system dump can actually resolve an issue that can't be done by basic troubleshooting procedure. This is only an optional procedure, you can disregard this if you are in doubt performing it. Here's how:
Open your device dialer

Type *#9900#

A new page will appear on screen, just disregard it

Scroll down at bottom and locate 'Low Battery Dump' option, tap it

Turn it on. That's it!

Go back to Home Screen
Try charging your device again then see how long it will take to full your battery. You can reboot your device if you want to.
Best advice, turn off Wi-fi, mobile data, or close application running in background. It can help improve your device performance and longer battery life and always use the default charger for your device
Galaxy S6 Edge+ can no longer fully charge its battery after the firmware update
Problem: I'm not sure what really happened with my phone. It's an S6 Edge+ and the problem is that whatever I do, it can no longer fully-charge its battery. I already tried leaving it charging for a day but still it stayed on 86% and I'm really, really disappointed. Normally, it only takes a couple of hours to fully-charge the battery and I know that what it's doing now isn't normal at all, that there really is a problem with it. Can you help me figure it out? Thanks.
Troubleshooting: While the issue occurs after the update it is possible that the newly installed firmware caused the problem. Although we are not sure what triggered the issue, so performing the basic troubleshooting procedures on your phone is the best thing to do. The main purpose of doing it is to identify what caused the issue before jumping to the conclusion. So, these are the things that you need to do:
Step 1: Try booting your device in Safe mode and charge
In some cases, due to the downloaded applications installed in the system there is a tendency that several issues will occur like what you have right now. So, to rule out the possibility you can boot your phone in Safe mode by following the steps provided above. While in this state try to observe if the device is charging normally and wait until the battery gets full. But if there is no progress while in safe mode, you can perform the next procedure. To boot in Safe mode you can follow the steps provided above.
Step 2: Wipe the cache partition of your Galaxy S6 Edge plus
The system cache is a temporary files that stores data wherein the device is using every time you have to launch an app and other tasks that you want to do on your phone. However, if those caches had been corrupted or outdated that could be one of the reasons that the phone cannot function normally. So, wiping the cache partition is necessary especially if you do system update on your Galaxy S6 Edge plus. But after performing the steps and the issue is still the same, then you can perform the more complicated procedure.
Step 3: Reset your phone
This is a more complicated procedure wherein you have to backup everything or you can transfer all your files to your computer or SD card because all of it will be deleted. But the good thing is, through resetting you are bringing back the device to its factory default by deleting all downloaded applications installed as well as the leftover caches stored on your phone. So, after the procedure and the issue still happening then most likely the battery is defective. You can visit the nearest shop in your area and let the technician replaced the battery.
CONNECT WITH US
We are always open to your problems, questions and suggestions, so feel free to contact us by filling up this form. This is a free service we offer and we won't charge you a penny for it. But please note that we receive hundreds of emails every day and it's impossible for us to respond to every single one of them. But rest assured we read every message we receive. For those whom we've helped, please spread the word by sharing our posts to your friends or by simply liking our Facebook and Google+ page or follow us on Twitter.